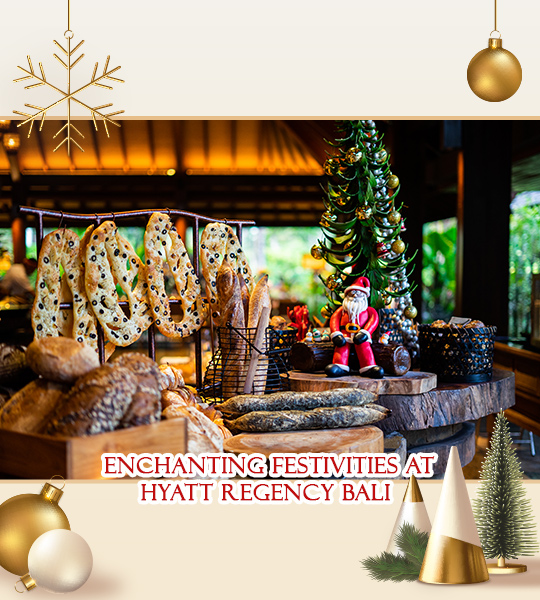 presented by
ENCHANTING FESTIVITIES AT HYATT REGENCY BALI
Published by Sugar & Cream, Monday 26 December 2022
Images courtesy of Hyatt Regency Bali
A Trip Down the Memory Lane by Way of German Christmas Market
If there's one thing we haven't been able to fulfill in the past two years, it's nostalgic joy! Dan di musim perayaan ini, Hyatt Regency Bali mengajak para tamu untuk melakukan perjalanan menyusuri jalan kenangan melalui German Christmas Market, untuk menghidupkan kembali kenangan indah masa lalu.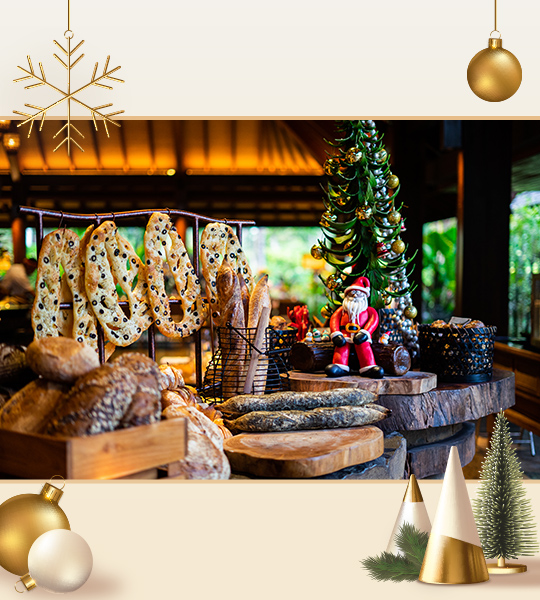 Omang Omang, santapan sepanjang hari hotel, akan didekorasi dengan gubuk kayu dengan giant gingerbread house pada Christmas Eve and Dayl. Para tamu dapat menikmati hidangan prasmanan Indonesia dan Internasional sepuasnya, mulai dari Kepiting Soka, Grilled Salmon, Turkey, dan Oyster, hingga beragam homemade pudding, pai, gelato, dan kue tar. Hidangan tradisional Jerman juga akan tersedia, mulai dari bratwurst, Potato Salad, Raclette hingga Lebkuchen. Buffet yang memiliki 13 stasions, tersedia pada tanggal 24 dan 25 Desember 2022 dengan harga IDR 825,000++ per orang dengan minuman non-alkohol sepuasnya, atau IDR 1,400,000++ dengan paket alkohol sepuasnya.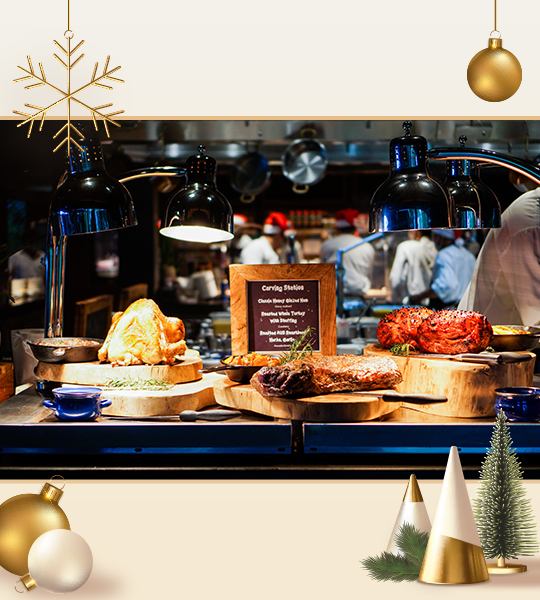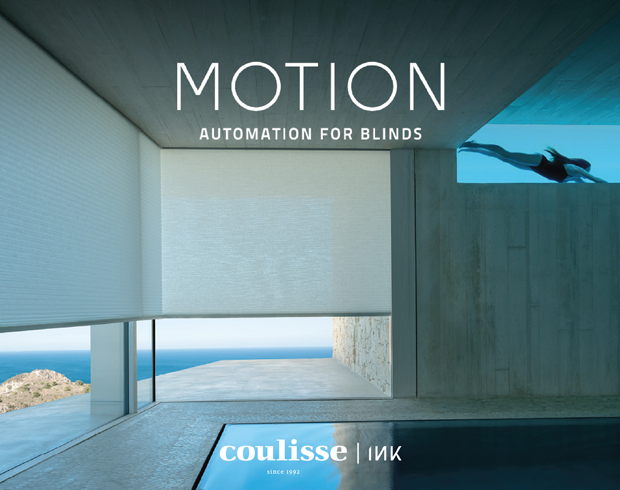 Presented by Coulisse | INK
Untuk Anda yang suka merayakan di tepi pantai, Pizzaria dengan four-course Chef's Menu yang menampilkan Burrata, Chilean Seabass, Turkey atau Beef, dan Mille Feuille bisa Anda nikmati. Pilihan vegetarian juga tersedia, dan keduanya dengan harga yang sama yaitu IDR 750,000++ per orang termasuk minuman non-alkohol atau IDR 1,100,000++ per orang termasuk wine pairing. Kunjungan dari Santa dan lagu-lagu Natal akan menghangatkan malam di Omang Omang dan Pizzaria, sementara live entertainment akan membuat semua orang menari dan bergembira sepanjang malam.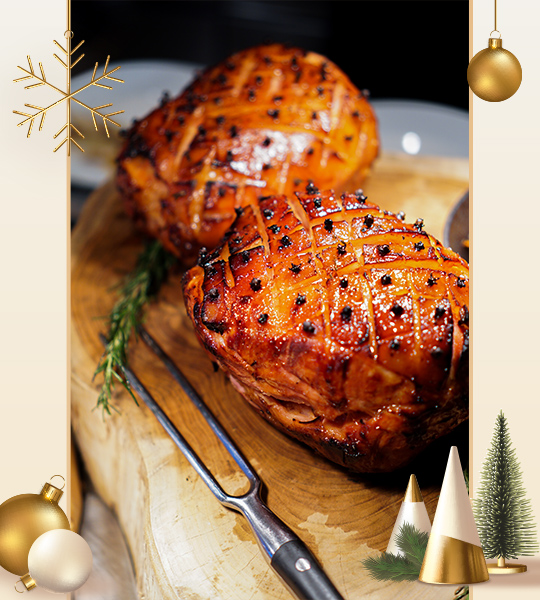 Para tamu juga dapat menikmati fun wave di Pizzaria untuk makan malam yang santai, menawarkan four-course Chef's Menu seharga Rp 750.000++ atau Rp 1.100.000++ dengan wine pairing. Malam berlanjut dengan hiburan langsung dan hitungan mundur, dan jika cuaca memungkinkan, pantai akan menjadi lantai dansa khusus bagi mereka yang ingin melepaskan 2022 selamat tinggal dengan penuh gaya. (Add countdown price)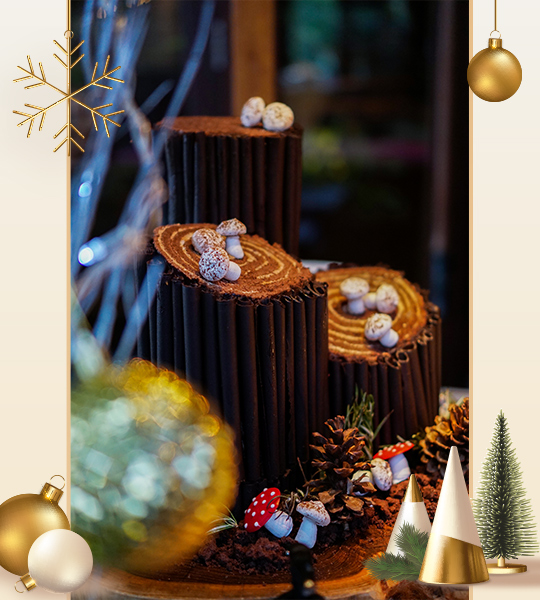 Setelah waktu yang luar biasa di New Year's Eve, bersantailah dengan orang yang Anda cintai dan nikmati New Year's Day  Sunday Brunch at Pizzaria. Para chef dan tim akan menyiapkan berbagai macam makanan dan minuman untuk dinikmati. Ditemani dengan suara deburan ombak sambil menikmati obrolan tentang rencana seru untuk New Year. Brunch ini dihargai Rp450.000++ per orang, atau top up hingga Rp950.000++ per orang dengan minuman beralkohol sepuasnya.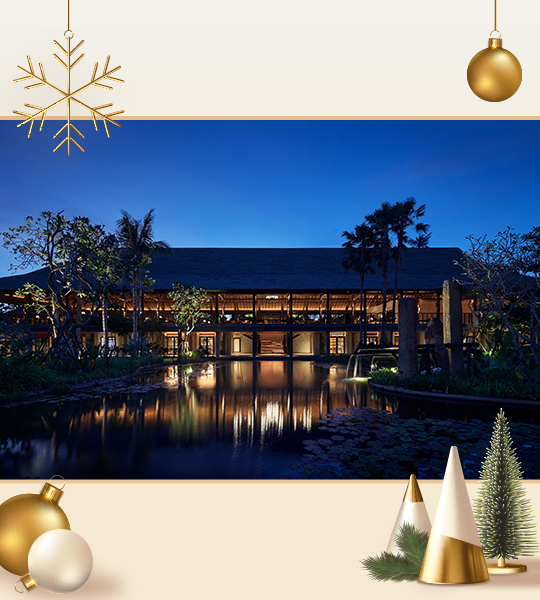 Bidding farewell to 2022 with a celebration means good food and drinks! Di New Year's Eve, bagikan cinta dan kegembiraan atas pilihan suguhan prasmanan Internasional yang lezat di Omang Omang,seharga IDR 950,000++ untuk makanan saja atau IDR 1,550,000++ dengan minuman beralkohol sepuasnya. (DB)