When it comes to interior design, timeless elegance never goes out of style. This is certainly the feel that you get in each of Taylor Howes' works, but what's interesting is they also exude an approachable and refreshing energy that feels very modern at the same time. It is to Karen Howes' credit, as Founder and and Chief Executive of the London-based interior design practice, that every project they've worked on is embedded with its core values; passion, honesty and kindness. In other words, this interior design practice places a high importance in giving their clients a home that is personal whilst also bearing in mind the timeless elegance that defines them.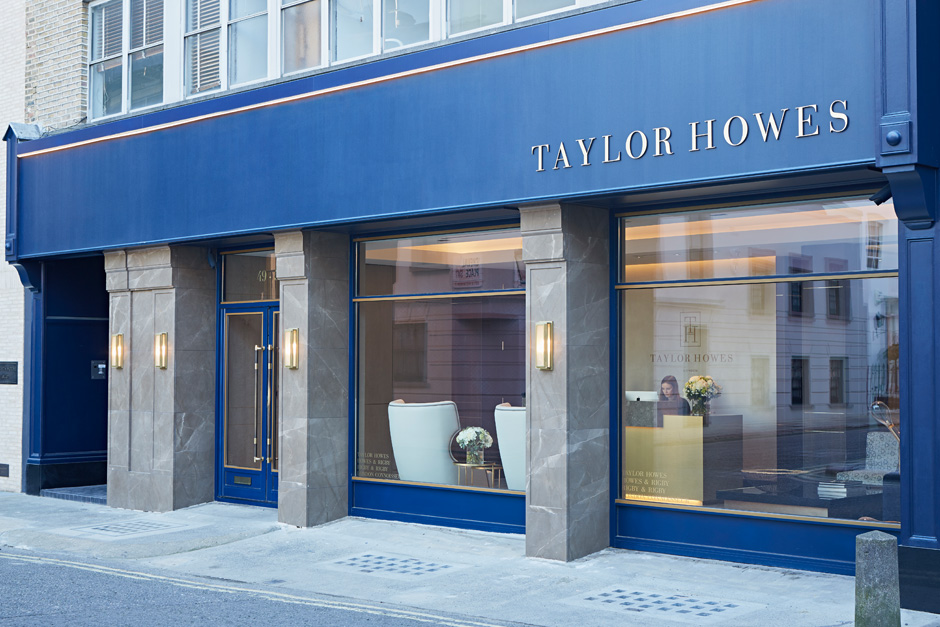 Founded in 1993, Taylor Howes has now worked on many exciting high-end residential projects such as a 83,000 square feet (7,711 square meters) house in Highgate, London's biggest private house, and a wide variety of international projects, from family houses in Connecticut to villas in Dubai. With the intention of creating bespoke interiors of distinction which also function on a day-to-day basis and an impressive track record of returning clients, to say that Taylor Howes has been successful might be an understatement. It comes as no surprise when this success, along with a growing team, has led Taylor Howes to the relocation of their studio into a new, entirely refurbished 5,000 square feet (465 square meters) space in London.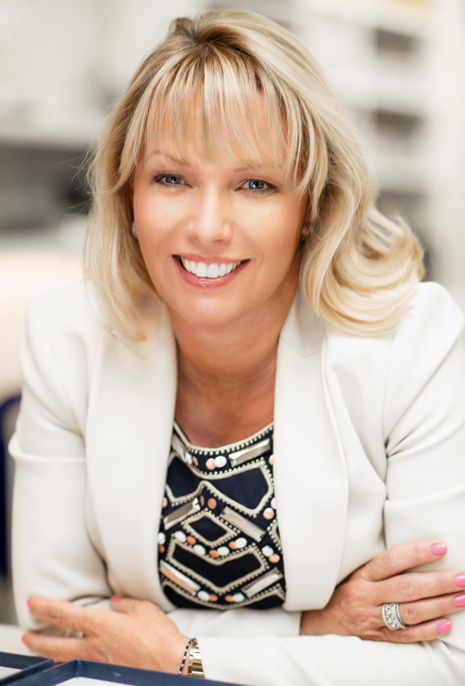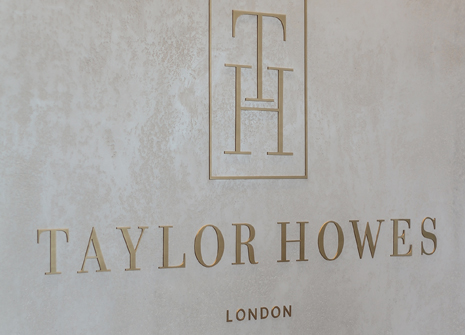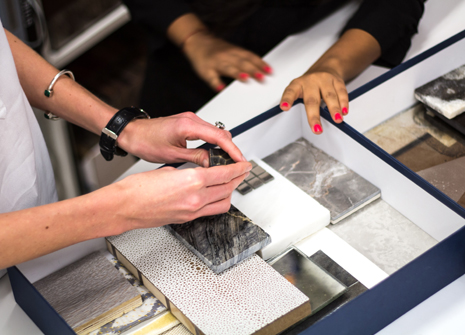 Previously an Aston Martin car showroom and workshop, it took a year for the Taylor Howes team to transform the place into a studio that feels relaxing, welcoming, and very much in line with the company's DNA. It would be hard to miss this studio: its navy blue and golden exterior stands out nicely in-between buildings. Entering the reception, you'll find that navy blue, gold and white is still the main palette used to create the aforementioned warm and welcoming feeling; with many of the decoration and furniture using bespoke Taylor Howes design such as the sofa, cushions, wall art, coffee table, up to the honed stone flooring. Says Karen of her new studio, "The space in the new studio is much more generous and elegant. We have used the main ground floor as a showcase of our designs so that clients can see first hand what we are describing, whilst the lower ground floor is a more industrial, cooler space where the team are able to spread out and be creative," adding that she loves the fact that the studio is constantly evolving and never looks the same for a long period of time.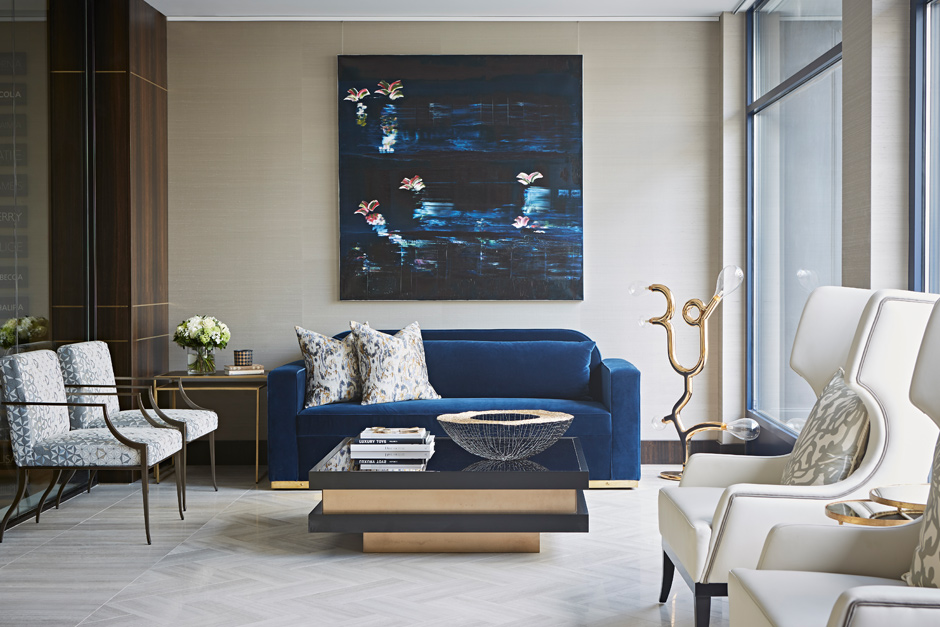 "We've used the main ground floor as a showcase of our designs, whilst the lower ground floor is a more industrial, cooler space where the team are able to spread out and be creative."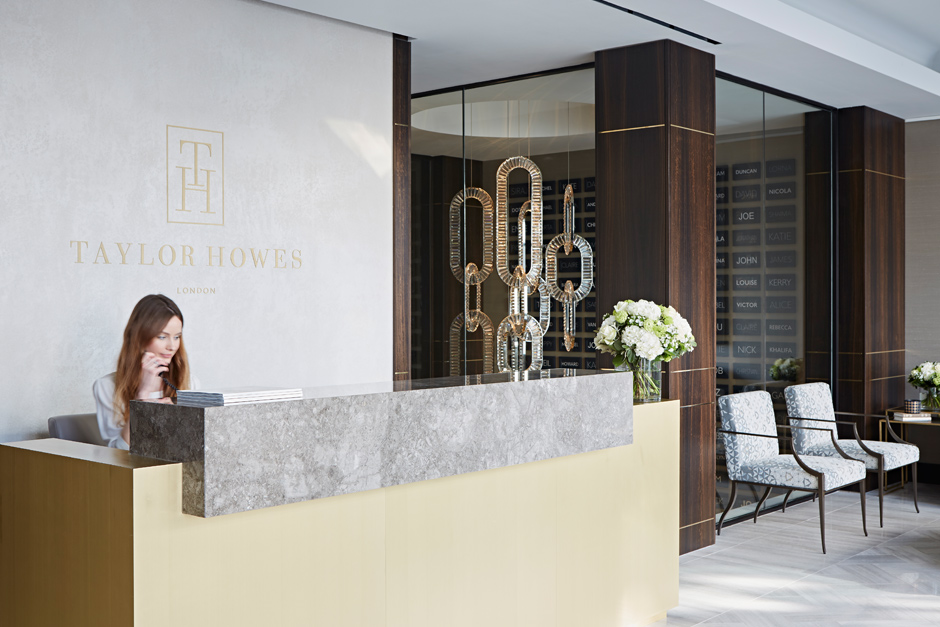 Moving on to the office areas, where both are decorated using wallpapers by Stereo – Lafayette and carpets by Jacaranda, one can immediately feel the sense of sophistication within this space. Decked with desks and chairs by Wagstaff in one area and Decca in another, gives this working space enough comfort for the staff to feel "at home" but also enough inspiration to be productive. Meanwhile the main office area is all decked in white, with the wallpaper provided by Farrow & Ball, carpet sourced from Taylor Howes supplier, lighting by Light IQ, desks by Wagstaff, chairs by Herman Miller and table lights by Flos Lighting. As for Karen's private office, aside from using go-tos designs by Stereo – Lafayette and Decca, many decorations are also Karen's own like the wall art and the quirky bust. "I wanted my office to reflect everything that influences me in designing and running the studio," says Karen. "So, all of the objects on my bookcase reflect this, from the ammonite I found in a Paris flea market that inspired our new corporate colors to the Andrew Martin books." Another great thing that Karen likes from her private office is that she has a glass window looking out into the reception area, so she can see who is coming, going, and even down into the lower lobby.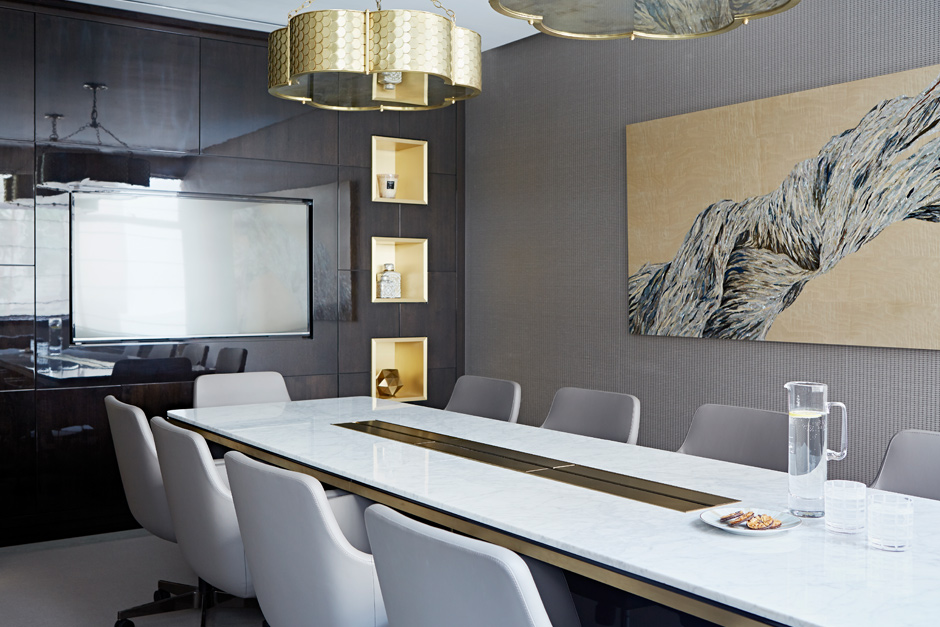 Going down into the lower floor, it's guaranteed you will be charmed by the perfect harmony between, again, navy blue, gold and white elements. The elegant flooring by Domus against a joinery which is a Taylor Howes bespoke design, complete with wall paint by Stereo – Lafayette and chandeliers by Windfall – Kian, further adds a touch of elegance to the whole room. It is also here at the lower floor that the swatch room and staff lounge are located. "The general idea behind these areas is that we wanted to create an informal space to have meetings and just catch a breath," says Karen. And it works – the soft palette of white and grey creates a soothing atmosphere and allows Taylor Howes employees to pause and recharge every now and then. This pattern is also employed in the main lounge, although here the grey palette is combined with splashes of gold, making the overall atmosphere more regal.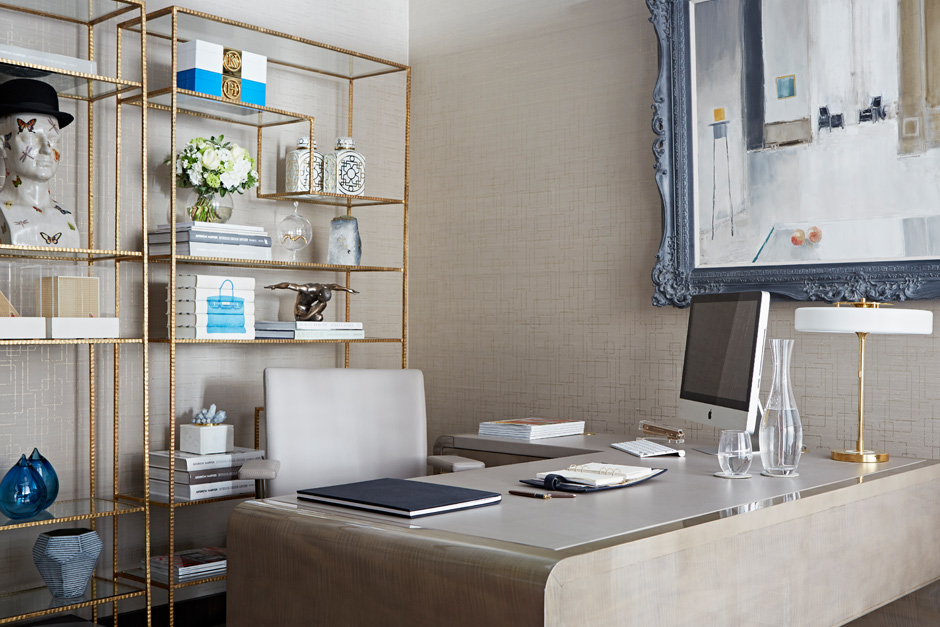 "It is hugely important that you are not restricted to your desk. You have to have a good library from which to source and draw inspiration from."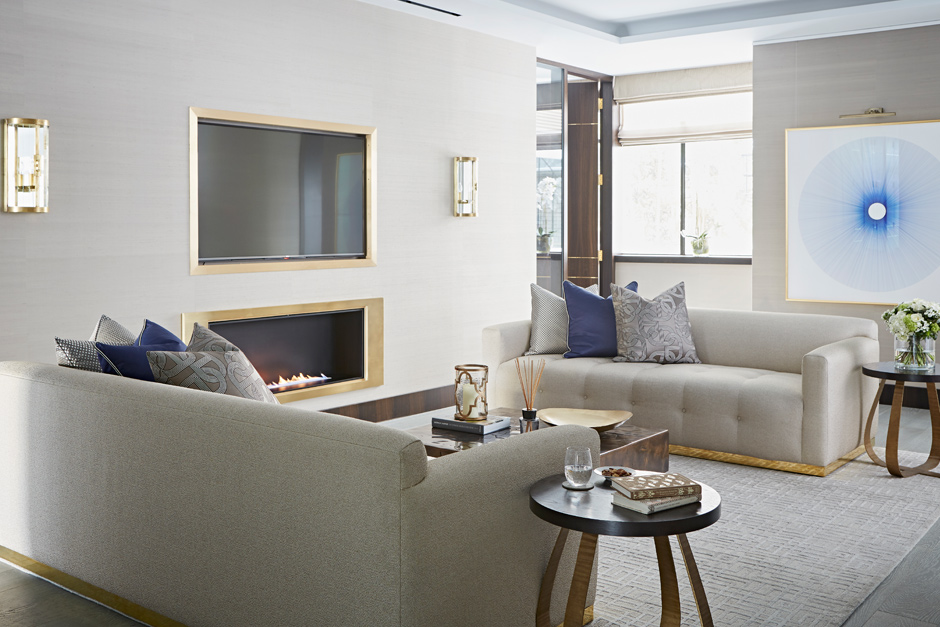 The overall laidback but sensible approach into decorating the studio perfectly reflects how they approach their projects: the phenomenally tailored interiors are comfortable, functional and boast show-stopping style, burst of color and eye-catching artwork. But in the end, what matters most is for an interior design practice to be brimming with inspiration. As confirmed by Karen herself, "As designers, it is hugely important that you are not restricted to your desk. You have to have a good library from which to source and draw inspiration from."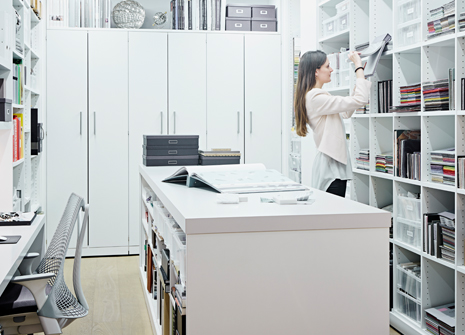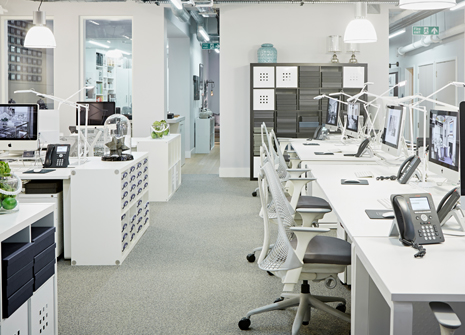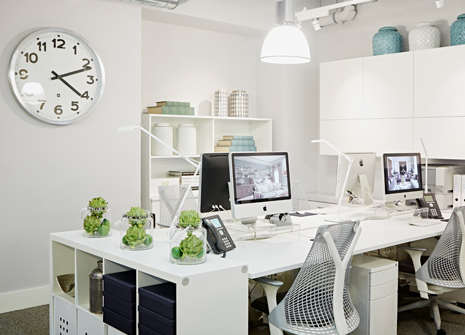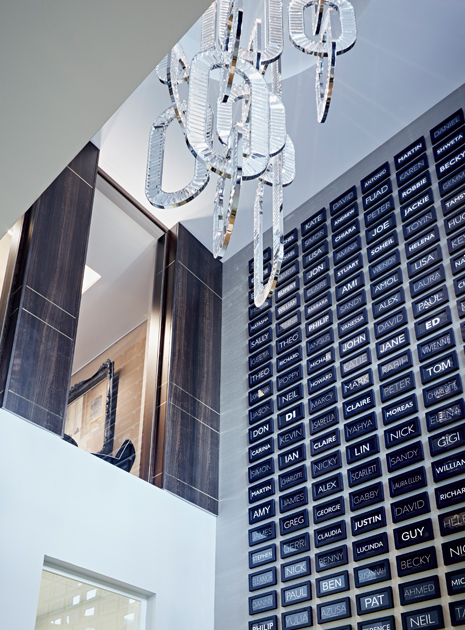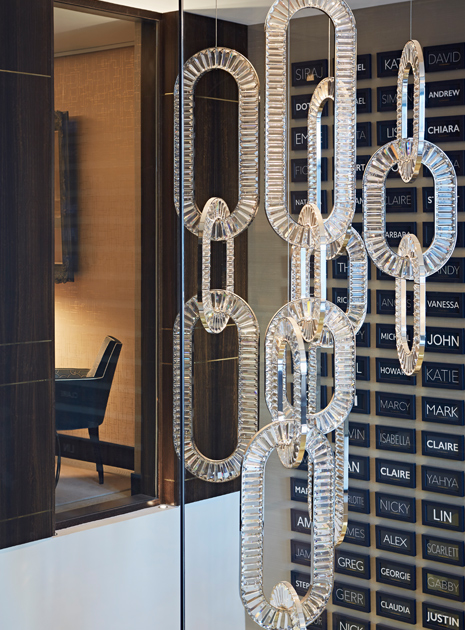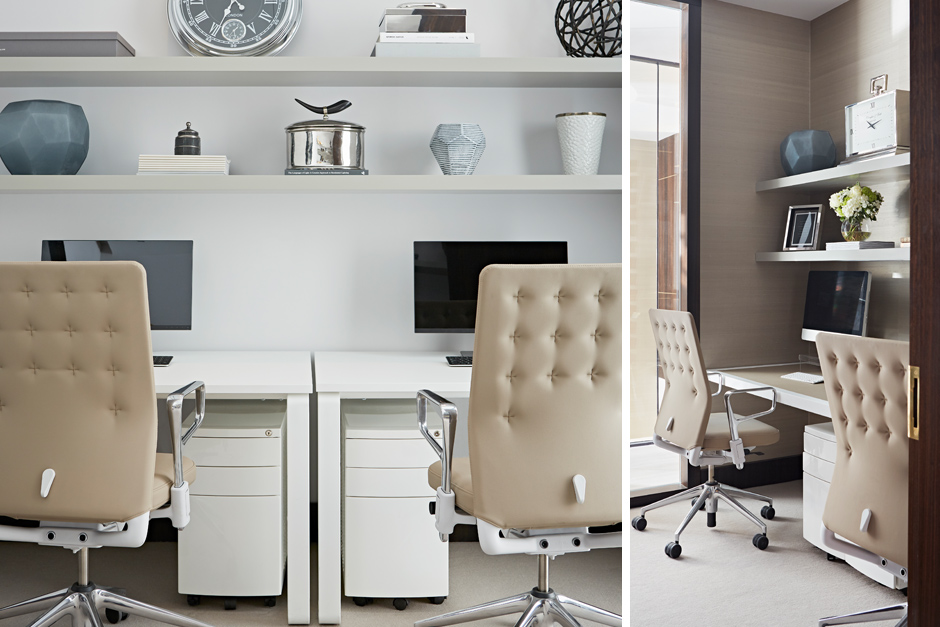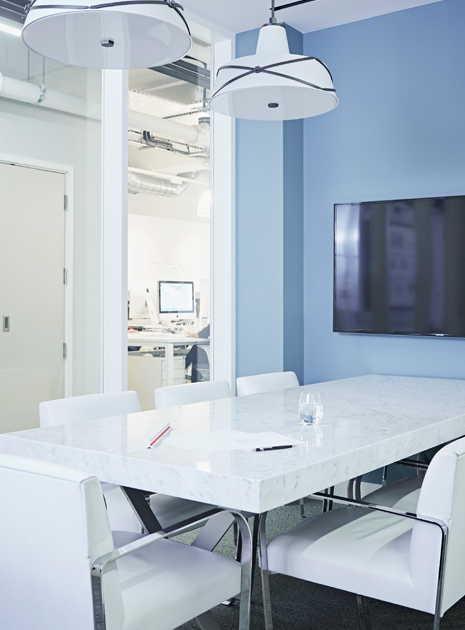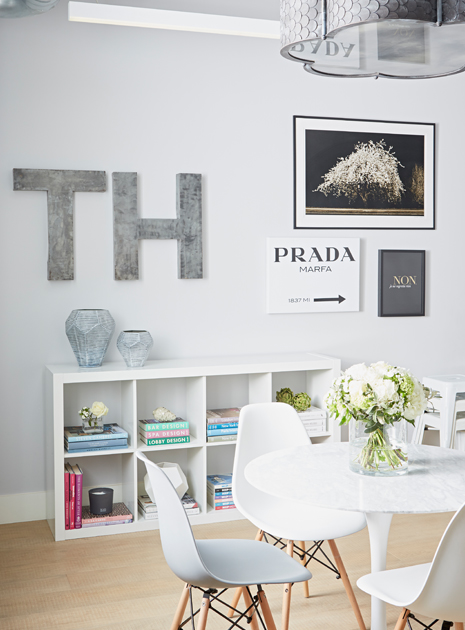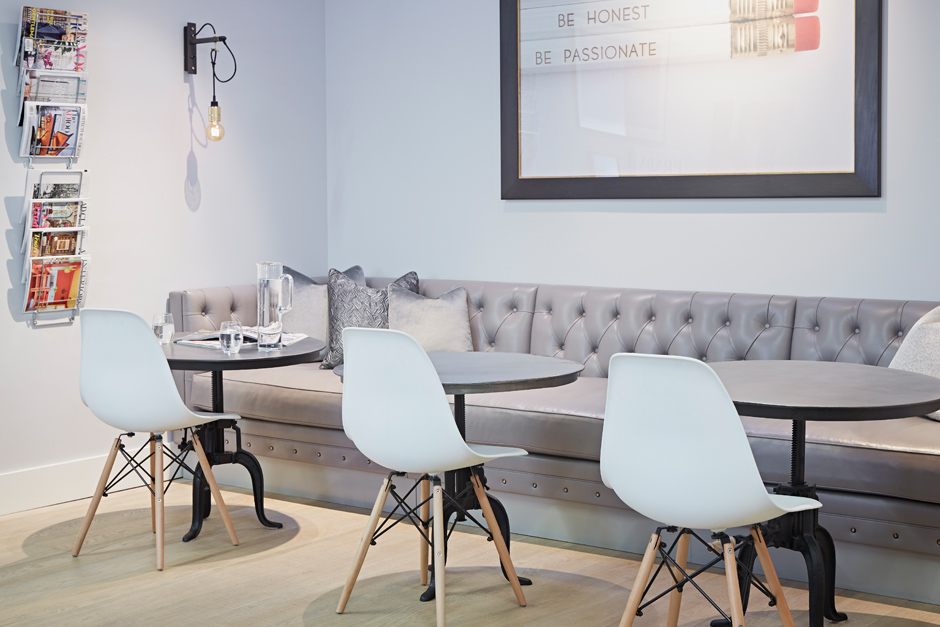 Bicara tentang desain interior, gaya klasik nan elegan tak pernah lekang oleh waktu. Hal inilah yang akan Anda lihat dan dapatkan dalam setiap proyek yang dikerjakan oleh Taylor Howes, namun menariknya lagi, secara bersamaan mereka juga memancarkan energi menyegarkan yang terasa amat modern. Bisa dikatakan bahwa berkat Karen Howes, sebagai Founder dan Chief Executive praktek desain interior yang berbasis di London ini, tertanam nilai-nilai inti seperti passion, kejujuran dan kebaikan. Dengan kata lain, praktek desain interior ini mengedepankan kepentingan untuk memberikan klien mereka sebuah hunian yang terasa personal, sekaligus memberikan esensi elegan yang telah jadi jati diri mereka.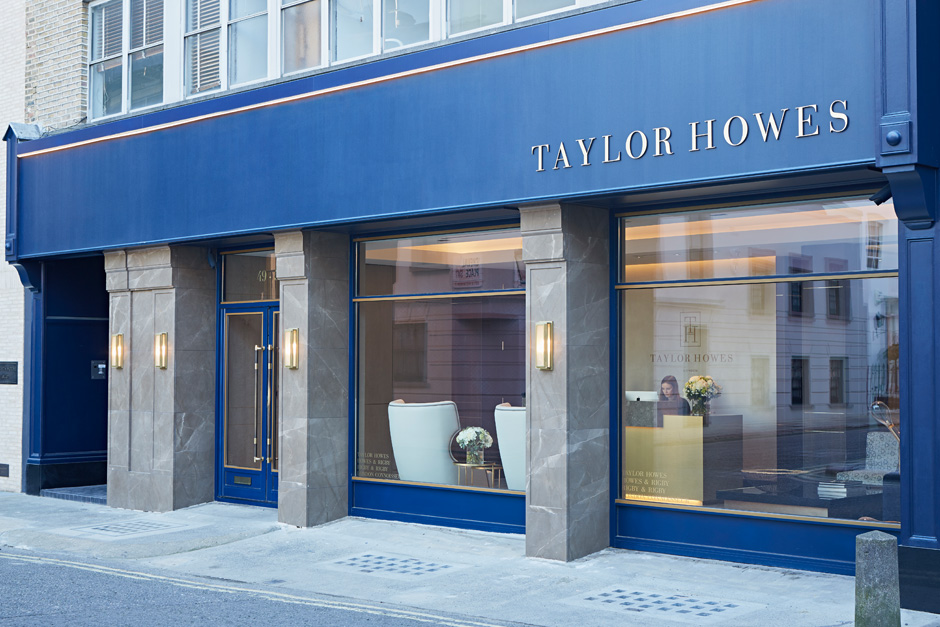 Didirikan pada tahun 1993, kini Taylor Howes telah terlibat dalam pengerjaan berbagai proyek perumahan high-end, seperti sebuah rumah seluas 7711 meter persegi di Highgate yang merupakan kediaman privat terbesar di London, serta sejumlah proyek internasional yang variatif, dimulai dari rumah keluarga di Connecticut sampai vila mewah di Dubai. Dengan tujuan menciptakan karya interior bespoke yang juga dapat digunakan dalam kehidupan sehari-hari, ditambah dengan rekor yang mengesankan mengenai returning clients, jelas Dewi Fortuna telah lama mendampingi Taylor Howes. Dengan mempertimbangkan semua itu, termasuk sebuah tim yang kian bertambah anggotanya, maka bukanlah hal yang mengherankan ketika Taylor Howes memutuskan untuk memindahkan prakteknya ke sebuah studio berukuran 465 meter persegi yang diperbaharui seutuhnya di London.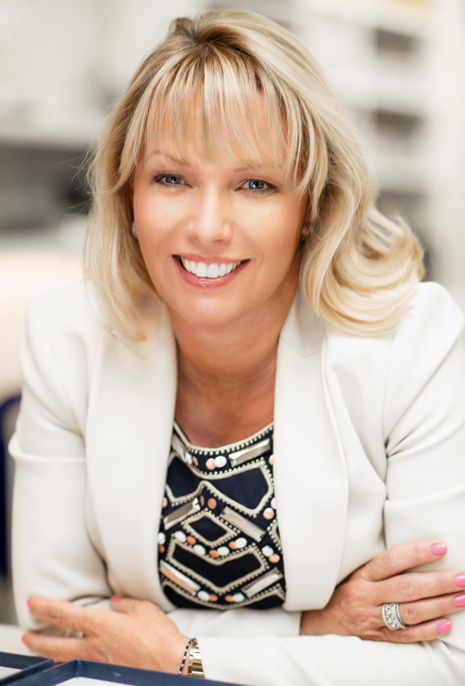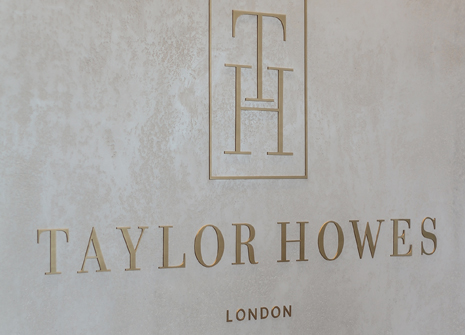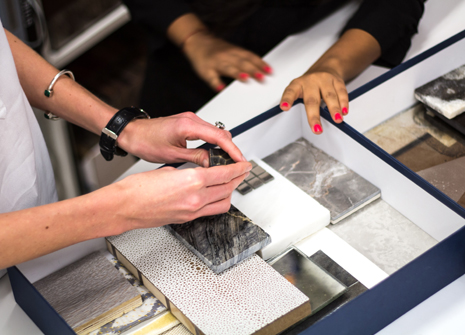 Sebelumnya studio ini adalah bekas sebuah car showroom dan workshop Aston Martin. Tim Taylor Howes membutuhkan waktu setahun untuk mengubahnya menjadi studio yang terasa nyaman, welcoming, dan sesuai dengan DNA dari praktek ini. Anda tak mungkin melewatkannya: tampilan luarnya dengan paduan warna navy blue dan emas segera membuatnya jadi pusat perhatian di antara gedung-gedung lainnya. Memasuki ruang penerima tamu, Anda akan menemukan bahwa warna navy blue, emas dan putih merupakan palette utama yang digunakan untuk menciptakan nuansa hangat dan welcoming; dengan banyak produk atau furnitur yang ternyata merupakan koleksi bespoke Taylor Howes seperti sofa, bantal, wall art, meja hias, hingga flooring. "Ruangan dalam studio baru ini lebih variatif dan elegan. Kami telah menggunakan lantai dasar sebagai instalasi karya desain kami agar para klien dapat melihat langsung apa yang selama ini kami deskripsikan kepada mereka, sementara lantai bawah merupakan area bernuansa industrial yang lebih santai, di mana tim kami dapat mencari inspirasi dan jadi lebih kreatif," kata Karen, sambil menambahkan bahwa ia suka fakta bahwa studio Taylor Howes terus berkembang dan tak pernah terlihat sama untuk jangka waktu yang panjang.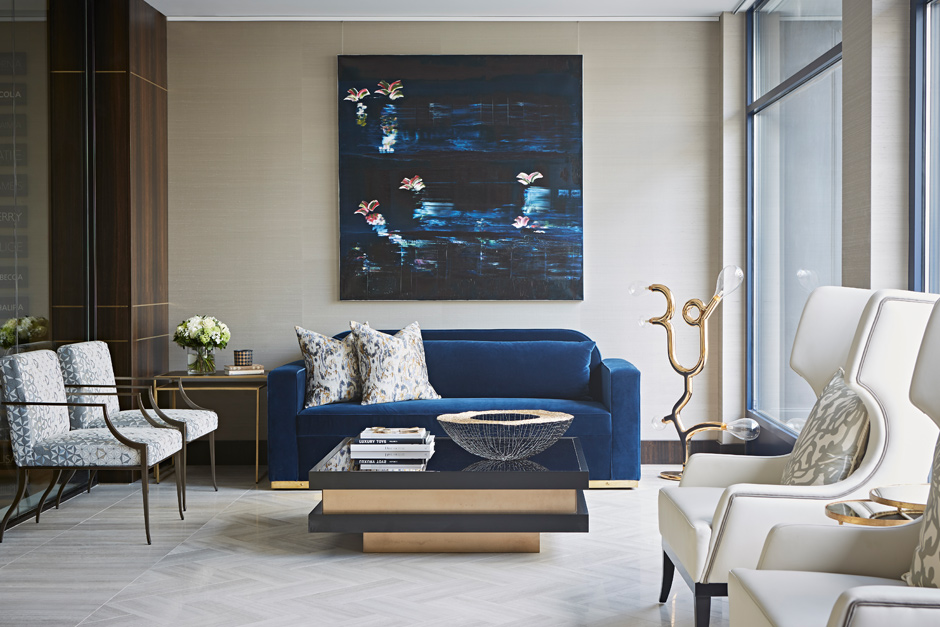 "We've used the main ground floor as a showcase of our designs, whilst the lower ground floor is a more industrial, cooler space where the team are able to spread out and be creative."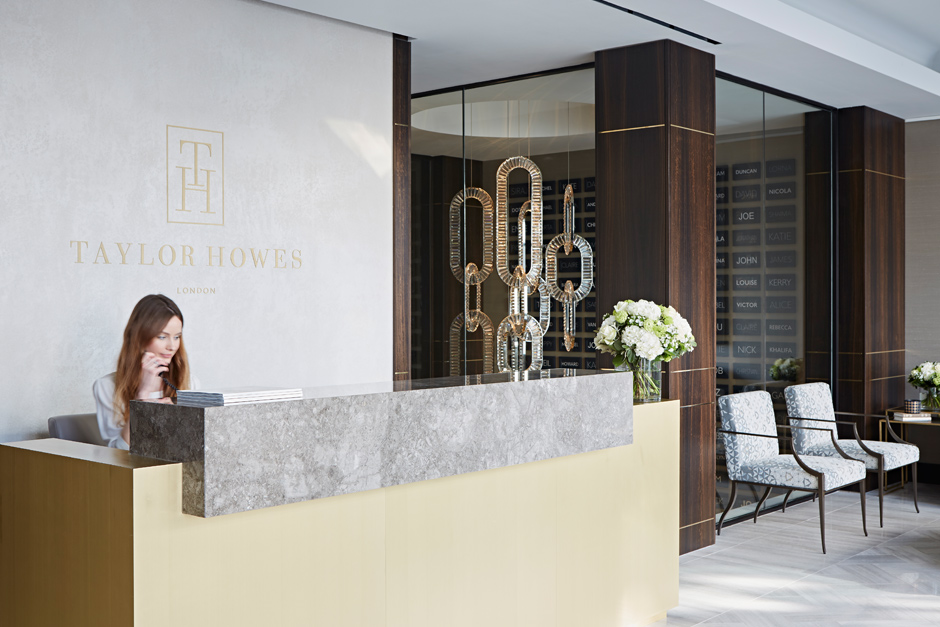 Menuju area ruang kerja di mana kedua ruangan didekorasi menggunakan wallpaper dari Stereo – Lafayette dan karpet dari Jacaranda, Anda dapat segera merasakan aura yang sophisticated di sini. Dilengkapi dengan meja dan kursi dari Wagstaff dalam ruangan yang satu, dan Decca di ruangan lainnya, memberikan kesan yang cukup nyaman bagi para staf agar merasa bagaikan di rumah sendiri, namun tetap memberikan suasana yang inspiratif agar tetap produktif. Sementara itu, ruang kerja utama serba putih, dengan wallpaper yang disediakan oleh Farrow & Ball, karpet dari salah satu supplier Taylor Howes, lighting dari Light IQ, meja dari Wagstaff, kursi dari Herman Miller, dan lampu meja dari Flos Lighting. Untuk ruang kerja pribadi Karen, selain menggunakan go-to designs dari Stereo – Lafayette dan Decca, banyak elemen dekoratif yang merupakan barang pribadi Karen sendiri seperti wall art dan patung yang quirky di rak bukunya. "Saya ingin agar ruang kerja saya mencerimkan apa pun yang memengaruhi saya dalam mendesain dan menjalankan studio ini," kata Karen. "Jadi, semua barang yang ada di rak buku saya mencerminkan hal ini, dimulai dari ammonite yang saya dapatkan di sebuah pasar loak di Paris yang menginspirasi warna baru perusahaan kami hingga buku-buku karya Andrew Martin ini." Hal lain yang Karen sukai dari ruang kerja pribadinya adalah ia dapat melihat ke ruang penerima tamu melalui jendela kacanya, sehingga ia bisa melihat siapa yang datang, pergi, dan bahkan menuju ke lobi bawah.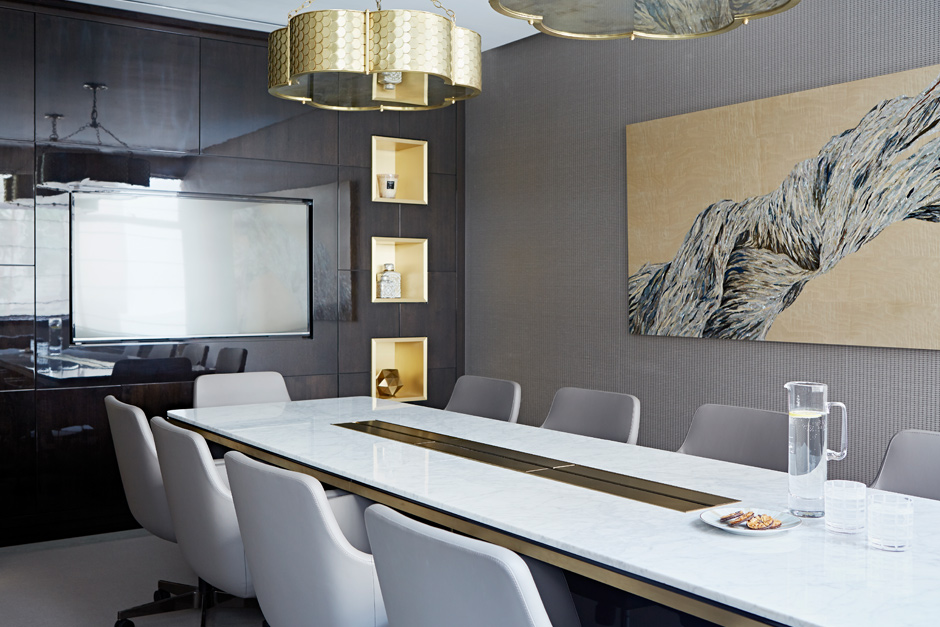 Menuju lantai bawah ini, dapat dipastikan bahwa Anda akan terpana oleh harmoni sempurna dari, sekali lagi, elemen-elemen dekoratif bernuansa navy blue, emas, dan putih. Flooring dari Domus berpadu dengan manis dengan karya berbahan kayu (Taylor Howes bespoke design), lengkap dengan wall paint dari Stereo – Lafayette dan chandelier dari Windfall – kian menambahkan kesan elegan pada ruangan. Di lantai bawah ini pula di mana Anda bisa menemukan "swatch room" dan ruang lounge untuk tim. "Ide di balik pembuatan kedua area ini adalah kami ingin menyediakan sebuah area santai di mana kami dapat melakukan brainstorm atau sekadar 'bernapas'," kata Karen. Terbukti, dekorasi area ini pun mendukung bagi tim untuk melakukan hal tersebut – palet lembut dari warna putih dan abu-abu menciptakan atmosfer menenangkan dan membuat karyawan Taylor Howes mampu untuk sesekali berhenti sejenak dan mengisi ulang baterai mereka. Pola ini juga diaplikasikan di lounge utama, meskipun di sini palet abu-abu dikombinasikan dengan berbagai 'percikan' warna emas yang membuat atmosfer di sini terasa lebih 'mewah'.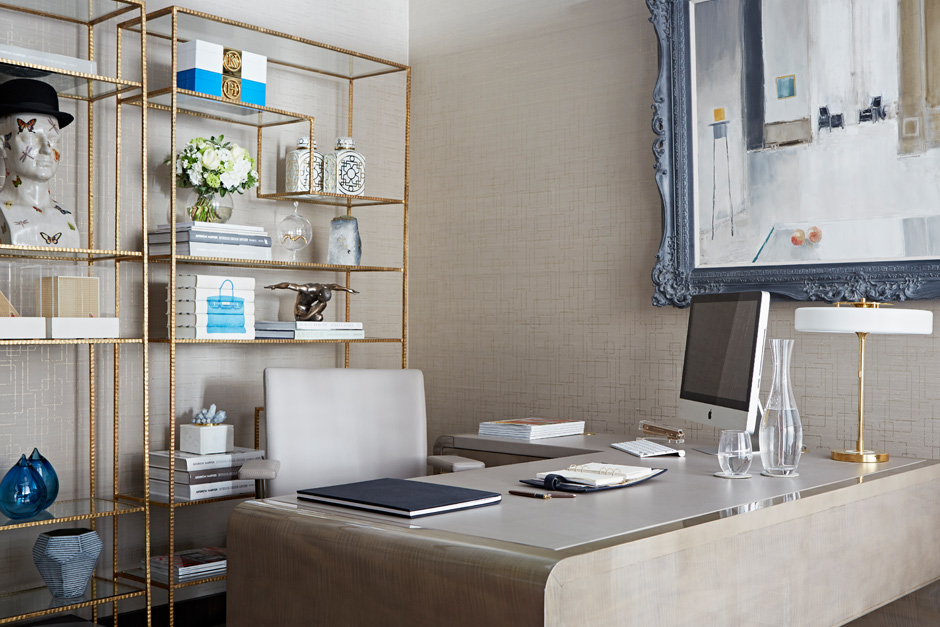 "Bagi saya, sangat penting untuk tidak hanya berpusat pada area meja Anda saja. Anda harus memiliki sebuah 'perpustakaan' yang baik dari mana Anda bisa mengambil inspirasi yang dibutuhkan."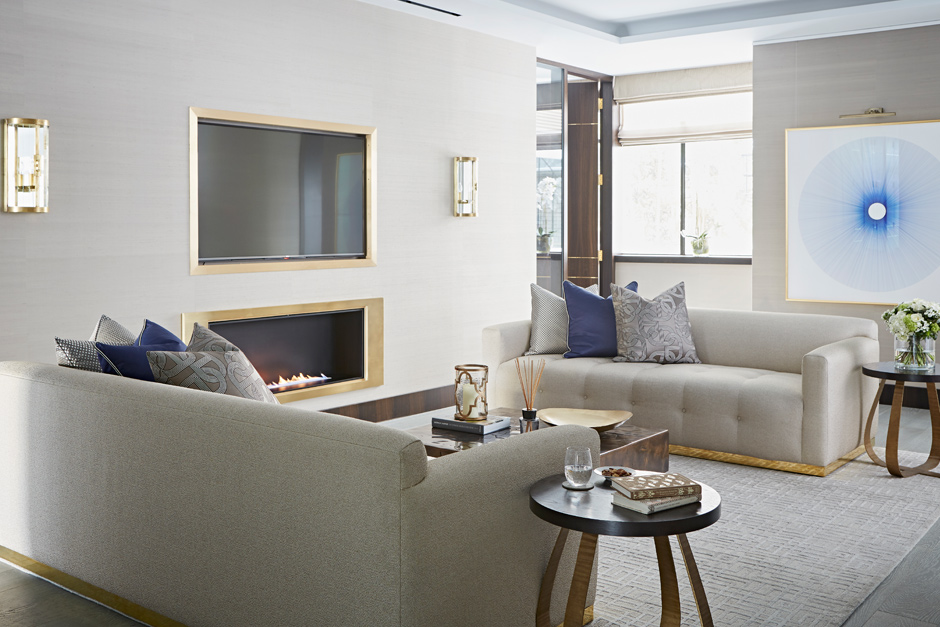 Pendekatan yang santai namun tetap masuk akal dalam mendekorasi studio mencerminkan cara Taylor Howes menghadapi dan menangani proyek yang diberikan, di mana tailored interior terasa nyaman, fungsional, dan membanggakan unsur gaya yang mencuri perhatian, serta penuh 'percikan' warna dan karya seni yang unik. Tapi pada akhirnya, yang terpenting adalah bagi praktek desain interior ini untuk terus dipenuhi inspirasi. Seperti yang dikatakan Karen, "Sebagai desainer, sangat penting untuk tidak hanya berpusat pada area meja kerja Anda saja. Anda harus memiliki sebuah 'perpustakaan' yang baik dari mana Anda bisa mengambil inspirasi yang dibutuhkan."