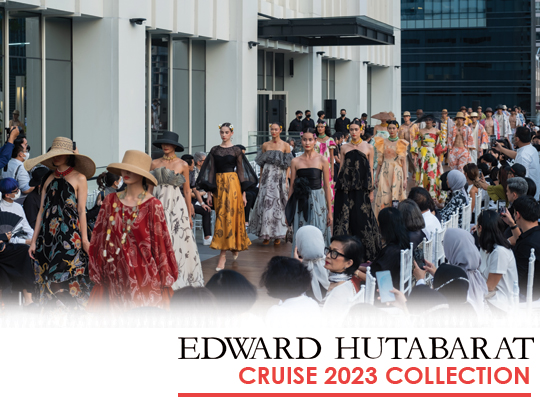 presented by

EDWARD HUTABARAT CRUISE 2023 COLLECTION
Published by Sugar & Cream, Monday 12 September 2022
Images courtesy of Edward Hutabarat
Batik To The Next Level.
Edward Hutabarat mempersembahkan Koleksi Cruise 2023, mengangkat keindahan batik Cirebon dan Pekalongan dengan eleganitas dan sofistikasi pada tingkat keindahan yang belum pernah terlihat sebelumnya.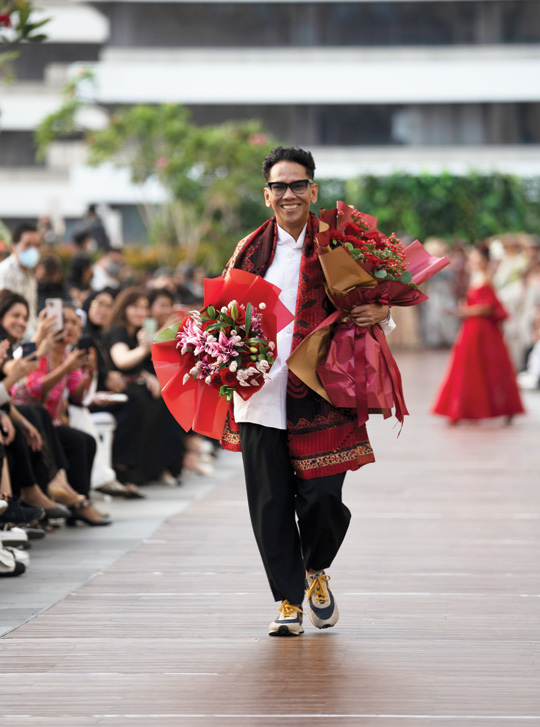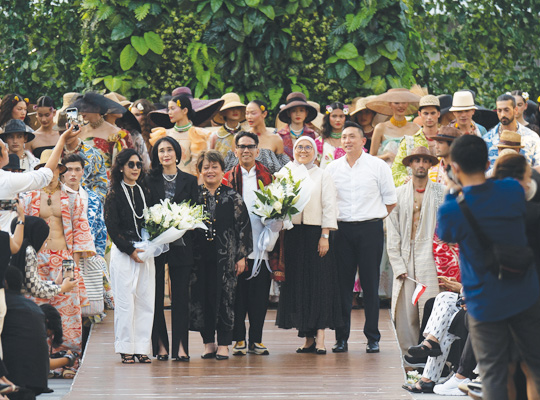 Desainer Edward Hutabarat tak pernah kehabisan ide mengeksplorasi batik Nusantara. Kali ini Edward menampilkan keindahan batik Cirebon dan Pekalongan dalam koleksi Cruise 2023 yang diluncurkan pada 15 Agustus lalu di Skydeck Sarinah, Jakarta. Ia juga bekerja sama dengan beberapa produsen batik lokal untuk menghasilkan 50 looks busana wanita dan pria yang santai nan elegan.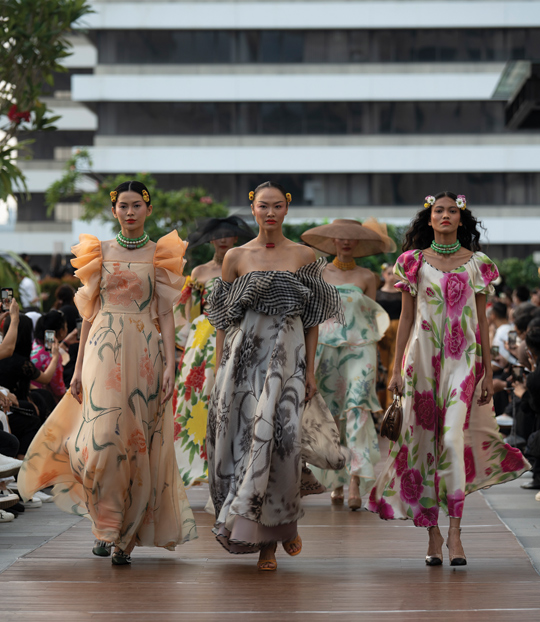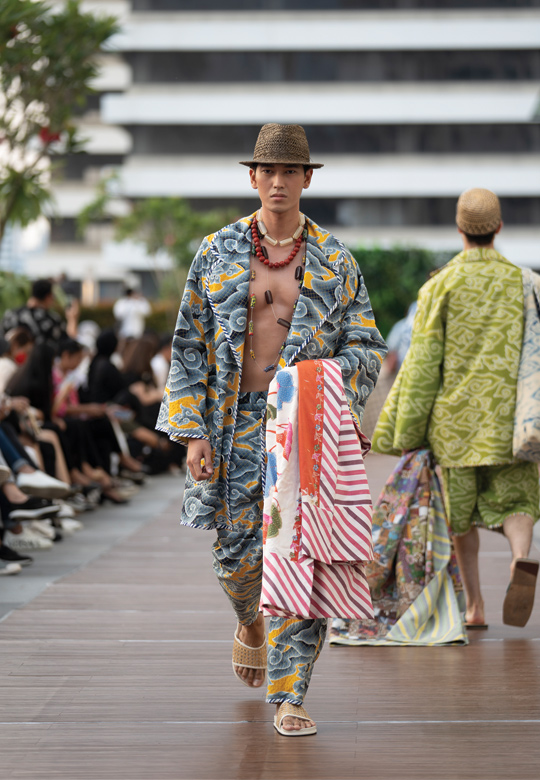 Presented by Interni Cipta Selaras
"Melalui koleksi ini, saya berusaha konsisten dengan menampilkan batik sebagai koleksi yang adaptif untuk cuaca di negara tropis namun tetap terjaga eleganitasnya. Koleksi UMKM dihadirkan dalam presentasi yang lebih mewah dan modern," ucap Bang Edo, panggilan akrab Edward Hutabarat.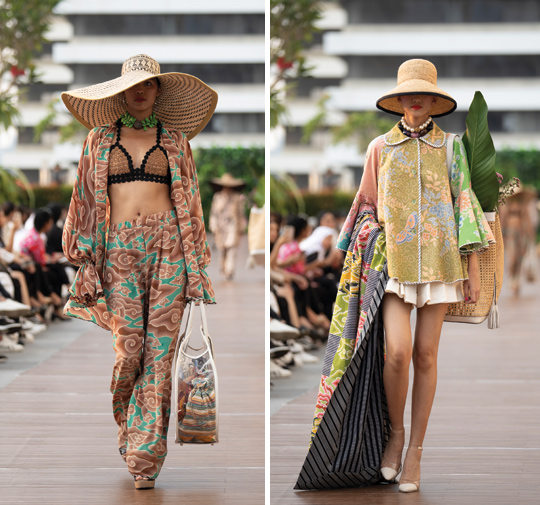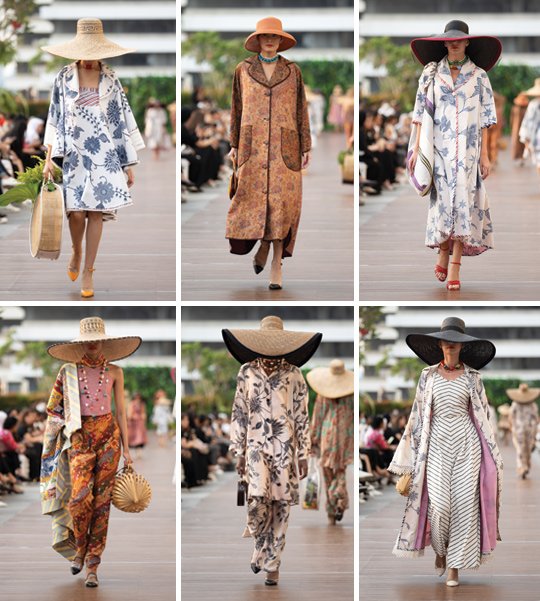 Koleksi Edward Hutabarat Cruise 2023 dibuka oleh rangkaian busana pria seperti jubah dan setelan berpotongan longgar. Termasuk diperlihatkan beberapa koleksi 'living' diperagakan oleh model pria. Dilanjutkan oleh beberapa strapless midi dress potongan A-line bergaya vintage serta aksen peplum atau kimono. Koleksi ditutup oleh deretan flowing dress dengan motif dan warna ceria, serta permainan layering yang dinamis.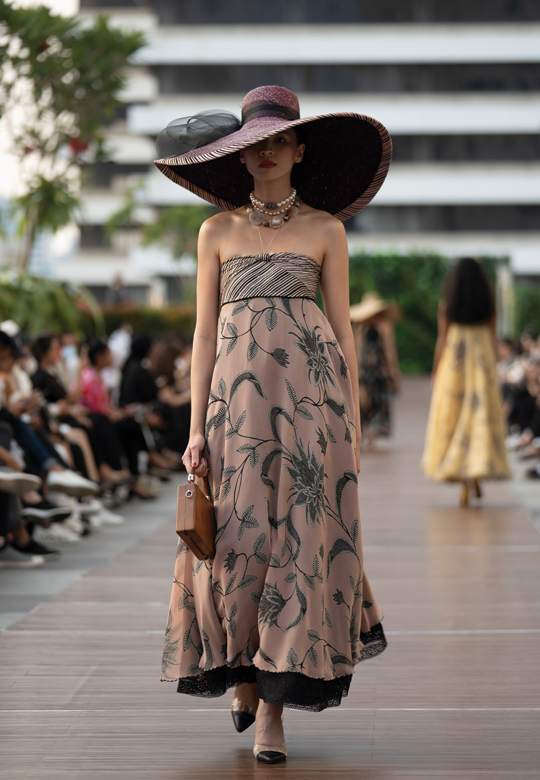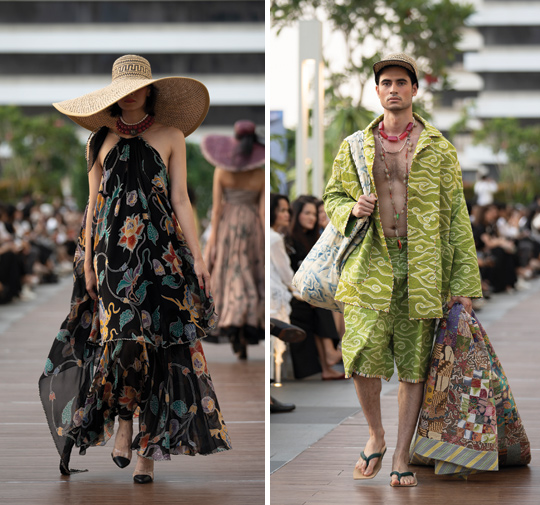 Selain batik, Edward juga  menggunakan material katun, sifon, organza, hingga sutra. Tak hanya Megamendung, Edward turut menghadirkan motif batik lurik serta dan bunga krisan atau peony. Dilengkapi aksesori berupa kalung, topi, dan tas produksi perajin lokal yang membuat koleksi ini makin manis. (FE)