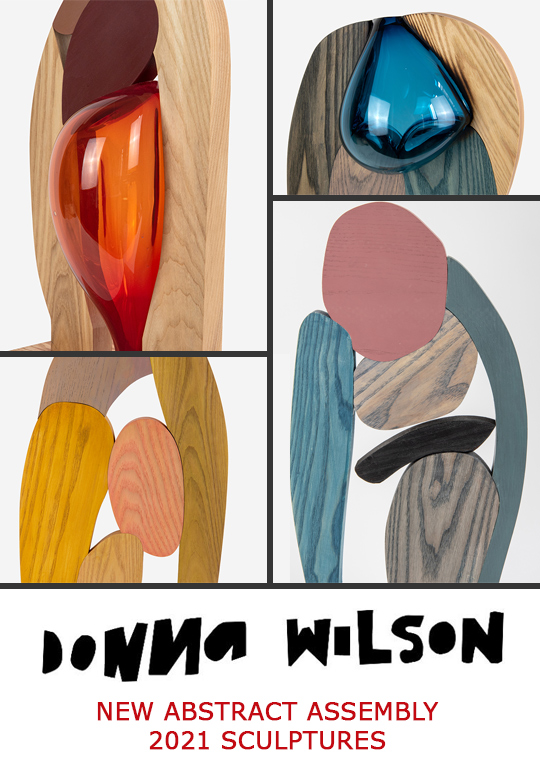 presented by

DONNA WILSON'S NEW ABSTRACT ASSEMBLY 2021 SCULPTURES
Published by Sugar & Cream, Thursday 16 September 2021
Text by Auliya Putri, Images Courtesy of Donna Wilson
Merges of Wood and Glass
Pertama kali diperkenalkan pada tahun 2020 di SCP, United Kingdom, koleksi Donna Wilson bertajuk Abstract Assembly terus mencuri perhatian para penikmat desain dan seni melalui keunikan dan orisinalitasnya.

Dimulai dengan koleksi kursi dan large sculptures, Abstract Assembly kembali hadir dengan bentuk sculpture lebih kecil yang bisa digunakan sebagai table top. Namun yang berbeda ialah, kali ini Donna Wilson tak hanya bermain dengan material kayu berbentuk abstrak, Ia memadukannya dengan potongan kaca berwarna yang ditiup dan dibuat dengan tangan.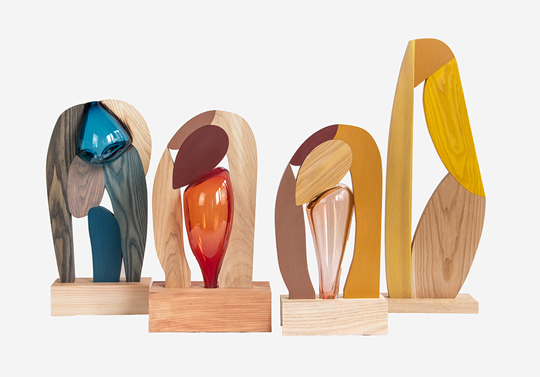 "They are a flow of consciousness, looking at forms I like and combining colours." – Donna Wilson

Presented by Interni Cipta Selaras
Dengan diperkenalkannya elemen kaca pada proyek Abstract Assembly ini, Donna menampilkan perspektif baru dan estetika unik dari bentuk, warna, dan bahan.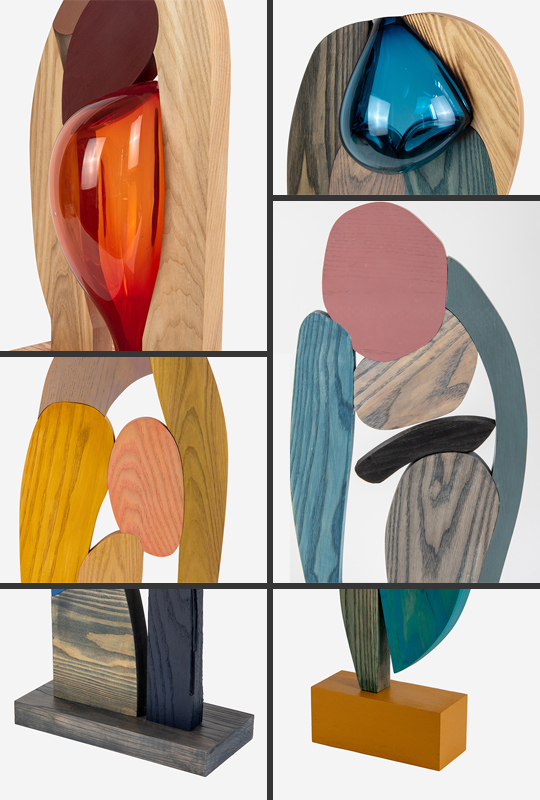 Selengkapnya tentang koleksi kursi Abstract Assembly bisa disimak di sini.