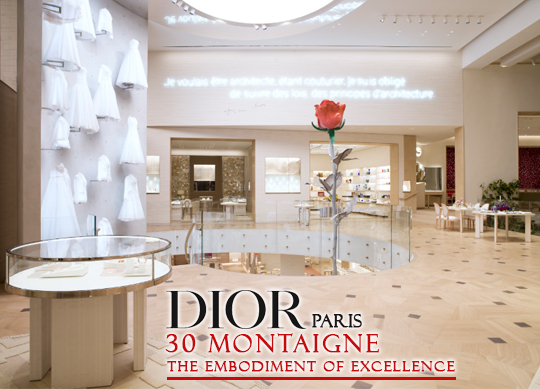 presented by

DIOR, Paris – 30 MONTAIGNE, THE EMBODIMENT OF EXCELLENCE
Published by Sugar & Cream, Friday 18 March 2022
Images courtesy of Dior
The Reopening – On March 6, 2022
"It had to be 30 Avenue Montaigne. I would set myself up and nowhere else!"
"My desire [was] to create a house in my name. A house where everything would be new." –CHRISTIAN DIOR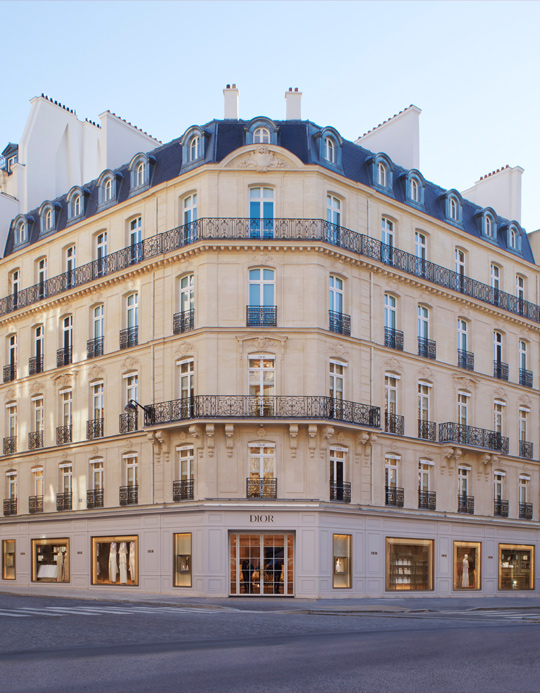 Facade of 30 Montaigne – An extraordinary "refuge of the marvelous,"
Setelah lebih dari dua tahun proses renovasi, tanggal 6 Maret 2022 lalu, rumah legendaris Dior membuka kembali butik utama yang berada di jantung kota Paris tepatnya di 30 Montaigne. Seperti diketahui nama tersebut adalah alamat butik pertama dari pendiri rumah Dior yang tidak hanya bersejarah tapi menjadi saksi rentang perjalanan kreativitas adibusana, gaya hidup, budaya dan keindahan lainnya dari sosok Christian Dior. Bangunan ikonis membentang lebih dari 10,000 m2 menampilkan fasad dipersimpangan gaya neo-klaisk dan kemurnian kontemporer Grampian starchitect ternama Peter Marino.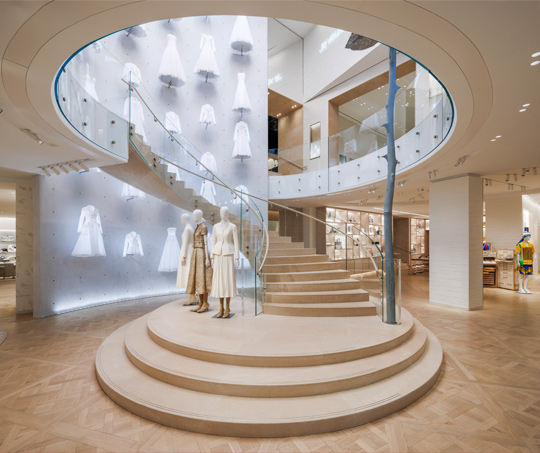 Grand Escalier
"I am extremely pleased and proud to see this extraordinary dream, this outstanding project – which my team and I have carried with all our passion – finally come true. More than a reopening, 30 Montaigne is a total reinvention and a living symbol of our DNA: the birth of a realm like no other in the world, where dreams are given free reign and a new, unprecedented page in the history of Dior, fashion – and Paris – can be written," confides Pietro Beccari, Chairman and CEO of Christian Dior Couture.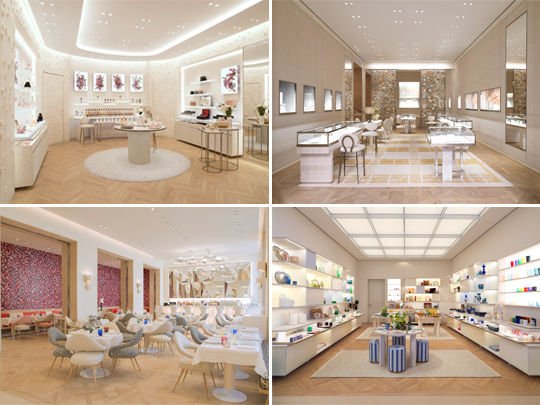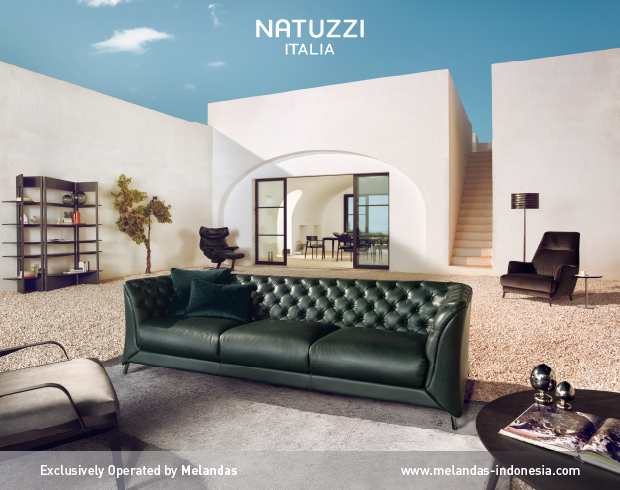 Presented by Melandas Indonesia
Aura gemerlap hasil pembaruan total interior siap menjadi 'suaka menakjubkan' (Monsieur Dior). Lalu pengalaman luar biasa apa saja yang ditawarkan ketika Anda melangkahkan kaki kedalam butik ini?

1. Butik yang memesona, merefleksikan kekayaan cetak biru Dior – dari motif toile de Jouy hingga cannage – dan diselingi dengan karya seni dan kejutan lainnya, termasuk beberapa kreasi eksklusif.
2. Satu ruang eksklusif yang sepenuhnya didedikasikan untuk kecantikan, wewangian, dan well-being.
3. La Galerie Dior, sebuah penghargaan didedikasikan untuk Christian Dior sebagai pemilik galeri. Diperbesar oleh skenografi naratif Nathalie Crinière, galeri ini akan mengungkap arsip berharga House dari couture hingga wewangian.
4. Ruang Atelier haute couture untuk pertama kalinya di 30 Avenue Montaigne – atelier haute joaillerie, cerminan keunggulan rumah Dior.
5. Le Restaurant Monsieur Dior dan La Pâtisserie Dior, keduanya diresapi dengan kreativitas koki Prancis Jean Imbert
6. Three Gardens, dibuat oleh desainer lansekap Peter Wirtz bekerja sama dengan arsitek Peter Marino
7. Dan yang terakhir, La Suite Dior, pengalaman klasik seni keramahan la française, menawarkan kunci ke keseluruhan 30 Montaigne untuk malam yang paling berkesan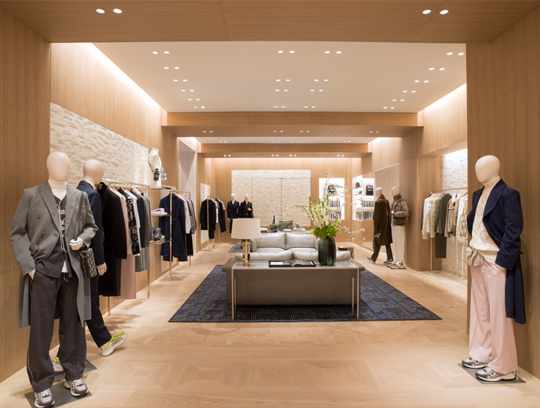 Keanggunan interior dari rumah Dior ini turut menampilkan karya seni dan instalasi dari nama seniman/desainer ternama seperti Guy Limone, Jennifer Steinkamp, ​​Johan Creten, Paul Cocksedge, Isa Genzken, Azuma Makoto dan Joël Andrianomearisoa. Kehadiran karya seni dan instalasi merupakan manifestasi kecintaan pada seni yang telah mendefinisikan Christian Dior.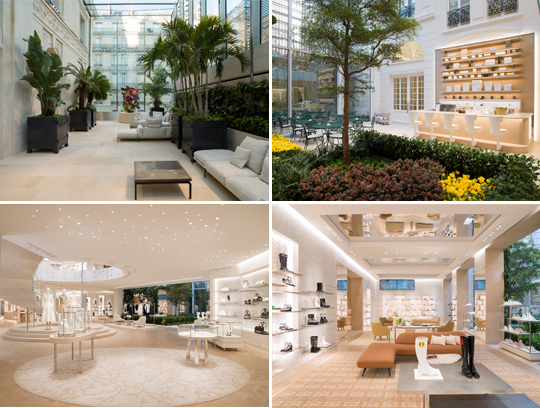 Aura baru yang memesona dari bangunan yang sarat dengan sejarah fashion dunia dengan konsep dan ruang yang berbeda siap menyajikan pengalaman visual yang tak terduga dan tak terlupakan. Bagi pencinta fashion, interior dan arsitektur, 30 Montaigne atau nama sakral ini tentunya menjadi destinasi wajib untuk merasakan pengalaman tak terlupakan. (S&C)
Simak juga disini instalasi 'Bourrasque' yang artistik dari desainer Paul Cocksedge