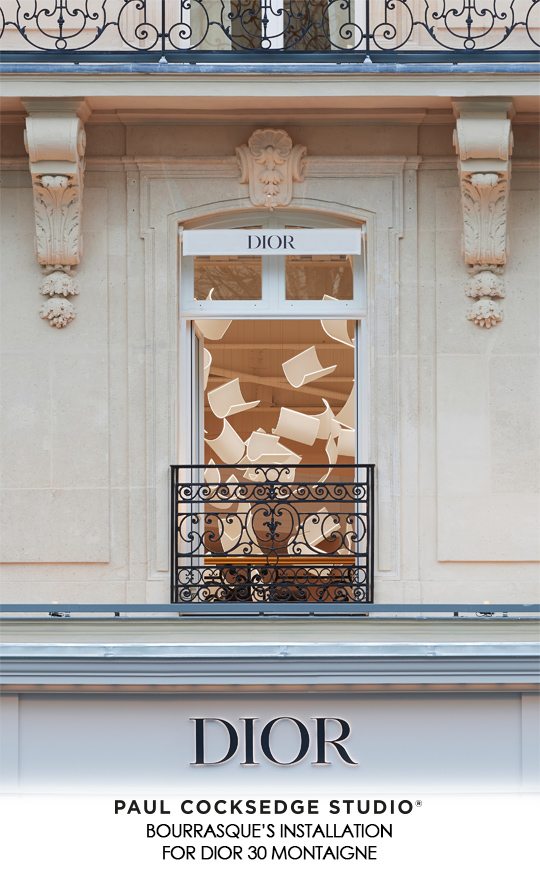 presented by
PAUL COCKSEDGE STUDIO- BOURRASQUE'S INSTALLATION FOR DIOR 30 MONTAIGNE
Published by Sugar & Cream, Wednesday 09 March 2022
Images courtesy of Paul Cocksedge Studio
Harnessing The Magic Of Light & Electricity
30 Montaigne di Paris, sebuah nama jalan sekaligus flagship store bersejarah bagi jenama Dior telah diperbarui (dipercayakan pada arsitek Peter Marino) dengan berbagai kejutan. Dari kehadiran Dior Restaurant & Café hingga sebuah galeri.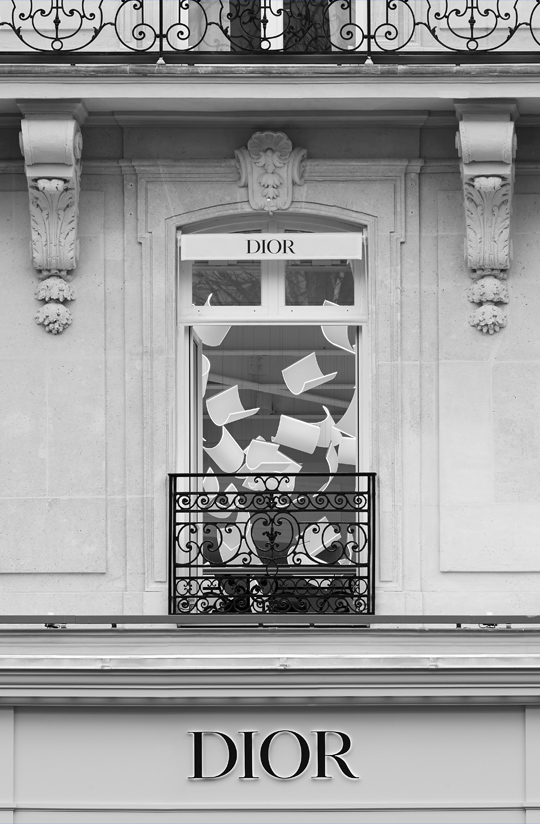 Ada yang menarik ketika Anda memasuki wajah baru dari butik ikonis ini. Pada bagian atas butik ini terlihat seperti lengkungan lembut kertas berwarna putih salju melayang mengundang perhatian. Inilah karya instalasi permanen dari desainer ternama Inggris yaitu Paul Cocksedge, pendiri Paul Cocksedge Studio.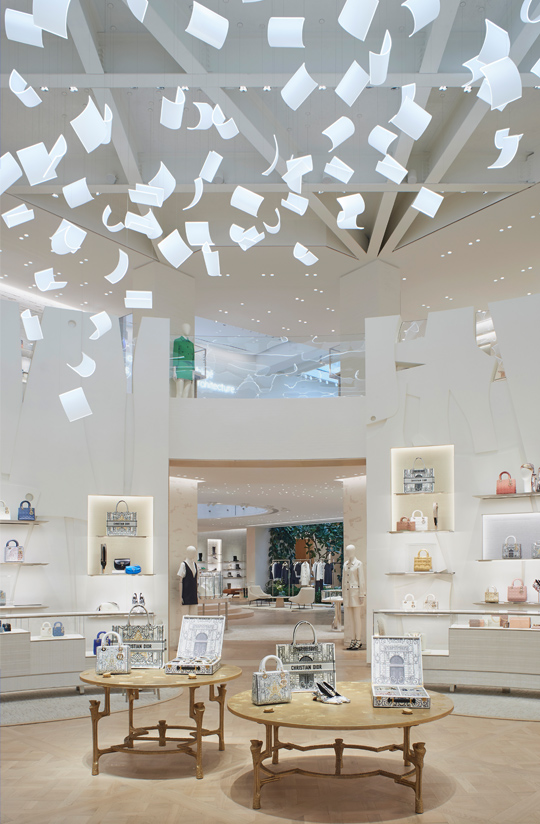 Terinspirasi oleh alam dan morfologi kertas, instalasi bertajuk 'Bourrasque' yang berarti 'hembusan angin' – adalah instalasi mengalir bebas sambil memanfaatkan atau merangkul keajaiban cahaya disekitarnya. Dirancang untuk menangkap sebuah momen yang membeku dalam hembusan angin. Keunikan instalasi ini, memedarkan cahaya lembut kelingkungan sekitarnya, tidak dipungkuri menjadi wajah baru butik ternama ini kan memesona.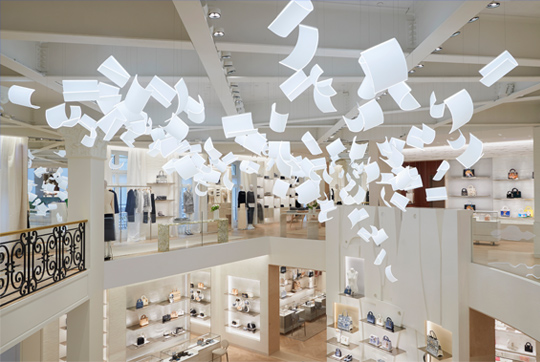 'Bourrasque' by Paul Cocksedge Studio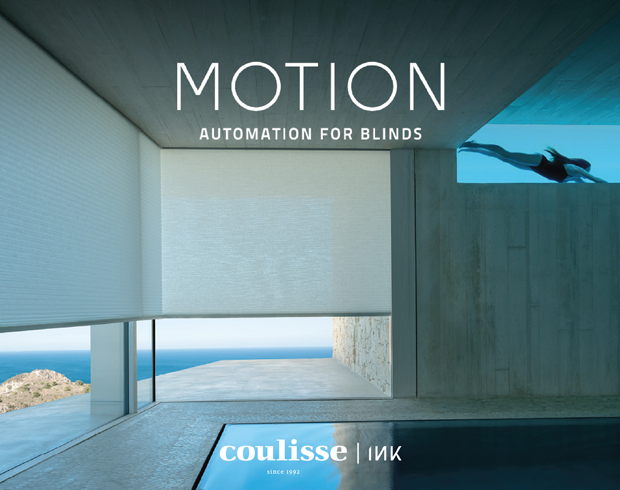 Presented by Coulisse | INK
Instalasi ini adalah pembaruan inovatif dari karya Paul Cocksedge yang pernah dibuatnya pada tahun 2011 pada pameran di Lyon, Perancis.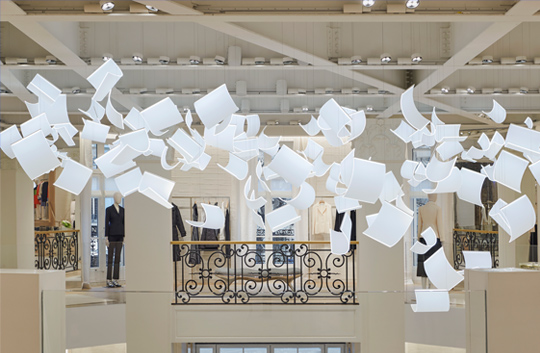 "We've followed the work of the House of Dior for many years, taking inspiration from the attention to details noticeable in its products. This iconic Boutique was the perfect environment to install Bourrasque as a permanent piece" says Paul. "Bourrasque is the representation of the power of new technology, creating a magical fleeting moment. This is an effortless yet detailed gesture, capturing electricity floating in the air." – Paul Cocksedge.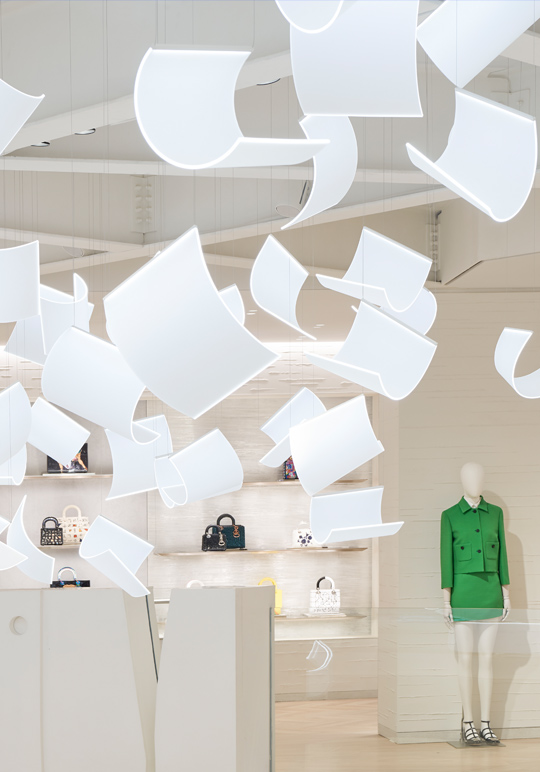 Karya instalasi ini menjadi bagian permanen dari flagship store Dior yang bersejarah.