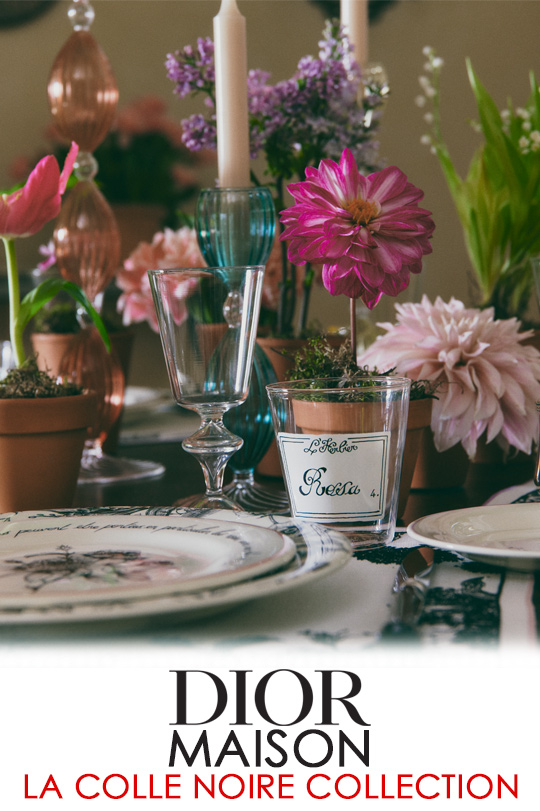 presented by

DIOR MAISON – LA COLLE NOIRE COLLECTION
Published by Sugar & Cream, Monday 07 November 2022
Images courtesy of Dior Maison
The Château de la Colle Noire
Merayakan 'passion' Christian Dior, couturier pendiri jenama Dior terhadap alam dan botani, Dior Maison meluncurkan koleksi terbarunya bertajuk La Colle Noire. Sebuah nama yang diambil dari Château de la Colle Noire, sebuah istana kecil yang rimbun dengan pepohonan  berusia seabad termasuk tanaman bunga yang menyebarkan wangi. Sebuah surga ketenangan yang menjadi salah satu tempat paling mengesankan bagi Christian Dior pada masa hidupnya.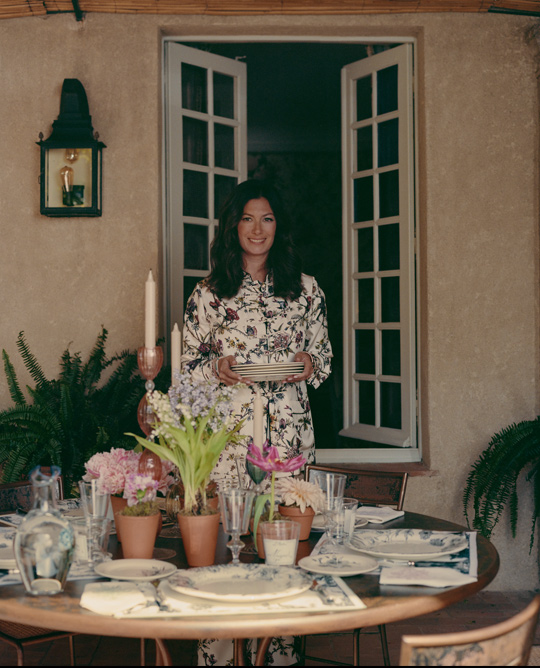 Cordelia de Castellane, Artistic director @diormaison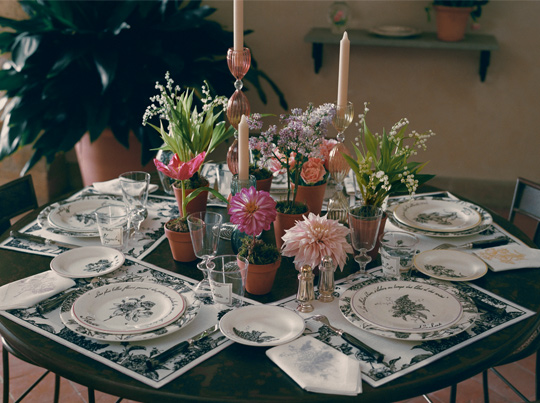 Simak di sini video La Colle Noire dari Dior Maison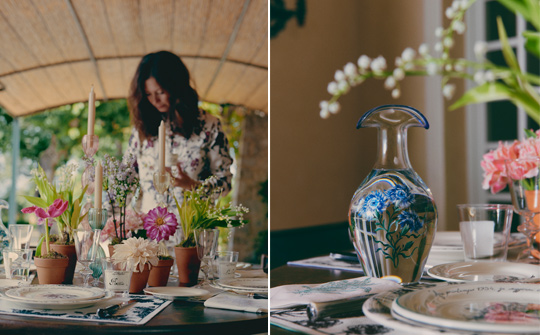 Presented by Le Chateau Living
Koleksi La Colle Noire ditampilkan dengan goresan warna hitam berdasarkan tema herbarium. Tema dan motif pada koleksi menggemakan keindahan dan kesuburan tanaman di taman berlokasi di Montauroux dalam Château tersebut. Terlihat sketsa halus lilac, lilies of the valey, bunga mawar, anyelir, tulip dan papaver. Koleksi terdiri dari piring makan, piring hidangan penutup, botol kaca yang ditiup, serbet, alas piring yang dibordir, hingga gelas yang dilukis dengan tangan.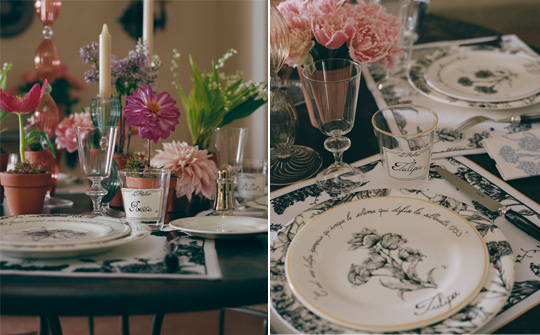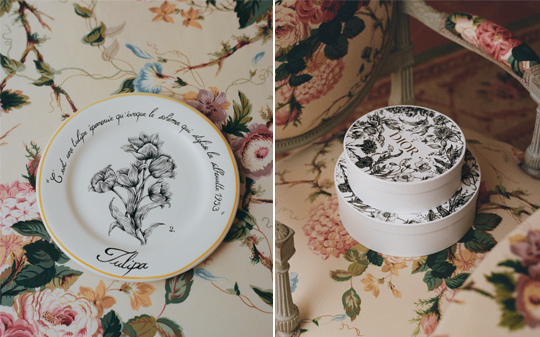 Koleksi La Colle Noire dari Dior Maison menawarkan kenangan manis dan sekaligus sebagai tanda perayaan 'passion' sang legendaris pada alam. Koleksi yang sempurna untuk menyongsong festive season dan juga altenatif hadiah yang momentum bagi pencinta Dior.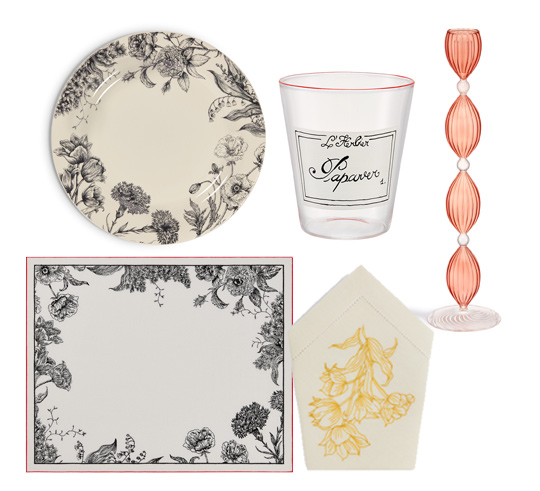 DIOR MAISON La Colle Noire – Dinner Plate, Glass, Large Salento Candlestick, Placemat, and Napkin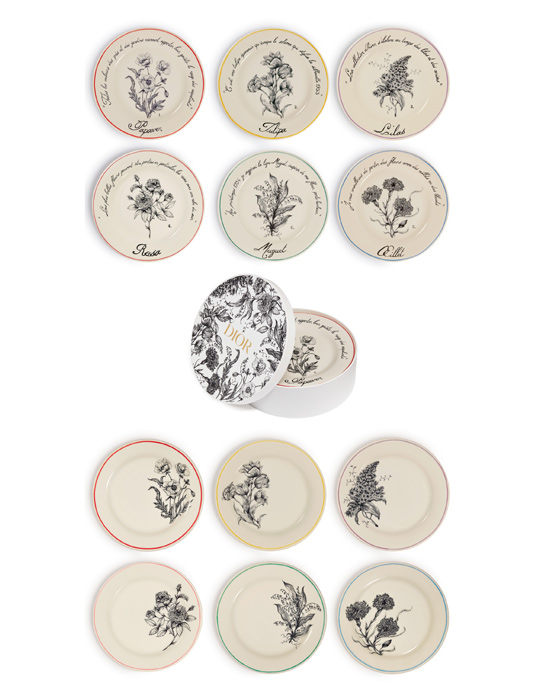 DIOR MAISON La Colle Noire – Set of 6 Dessert Plates & Set of 6 Bread Plates