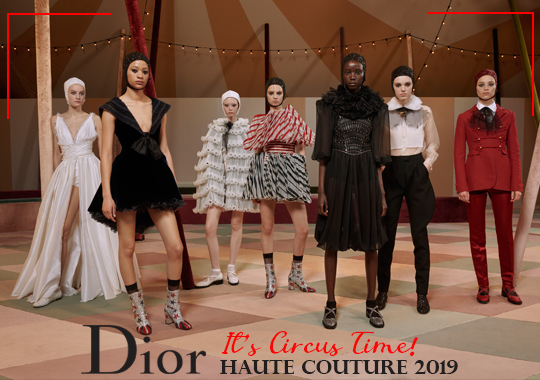 Dior Haute Couture 2019 – It's Circus Time!
Published by Sugar & Cream, Tuesday 12 February 2019
Text by Astrid L, images courtesy of Dior
The Magical Circus And Show
Keajaiban sirkus ditangkap jeli oleh Maria Grazia Chiuri lewat koleksi haute couture Dior 2019. Kombinasi kostum, fashion dan art tampil menggoda, lewat nuansa kontemporer yang membuat show ini semakin memukau.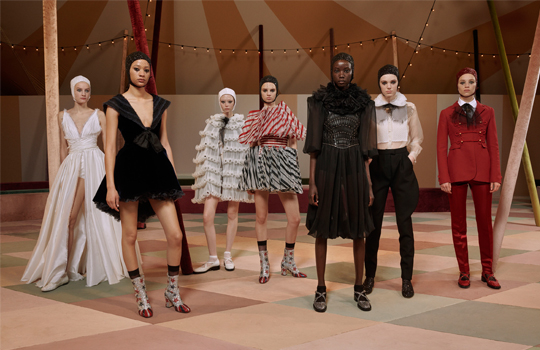 DIOR HAUTE COUTURE SPRING SUMMER 2019 GROUPSHOT ©Estelle Hanania for Dior
Maria Grazia Chiuri memperlihatkan kepiawaiannya dengan koleksi adibusana terbarunya. Spring haute couture Dior berhasil menghadirkan kejutan melalui tema sirkus yang terinspirasi dari nama-nama besar seperti Jean Cocteau, Pablo Picasso, Cindy Sherman, dan Richard Avedon.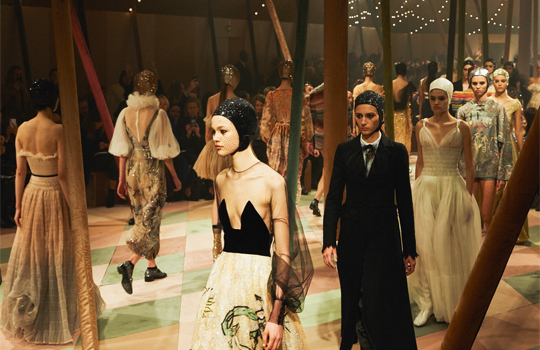 DIOR HAUTE COUTURE SPRING SUMMER 2019 FINALE
Please find the Key Look video that you can watch here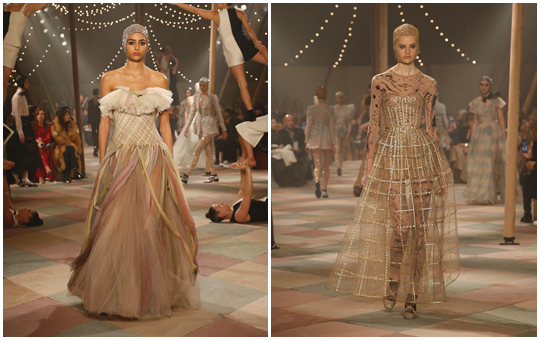 Show yang berlangsung di Musee Rodin dibuka dengan penampilan luar biasa dari Mimbre, grup akrobatik wanita dari London. Tidak ada yang lebih menakjubkan dari menyaksikan para wanita saling menopang dan berdiri di atas bahu – simbol kuat dari persaudaraan antar perempuan. Tema sirkus kali ini hadir tanpa pertunjukan binatang melainkan pertunjukan akrobatik para wanita yang menghibur panggung runway.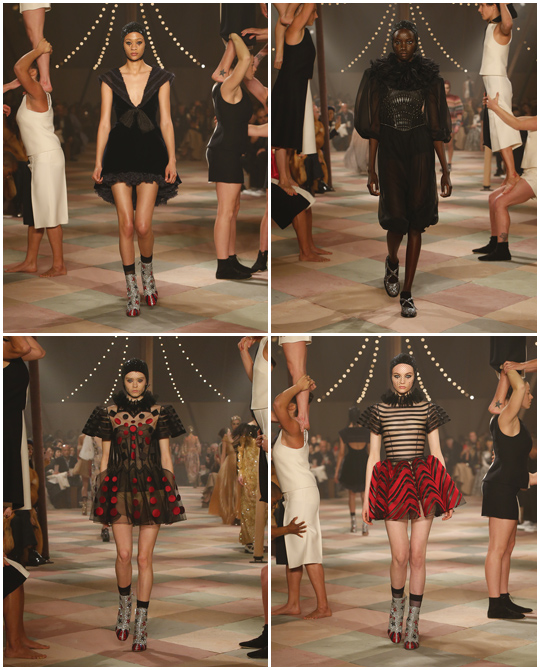 Pakaian yang tampil tentu tetap menjadi sajian utama – nuansa hitam putih dari mulai greatcoats hingga cutaway tailcoats, juga detail band-boy frogging serta three-piece suit dari satin ivory. Chiuri secara cerdas tidak terjebak dalam aura klise sirkus yang serba kostum. Ia memakai elemen sirkus sebagai inspirasi – kerah baju badut, celana panjang, dan jaket brokat ala ringmaster, serta sepatu para peniti tali, namun menggabungkannya dengan gaya modern, seperti karya Cindy Sherman yang fokus pada badut. Beberapa gaun bahkan ada yang sangat Oscar worthy.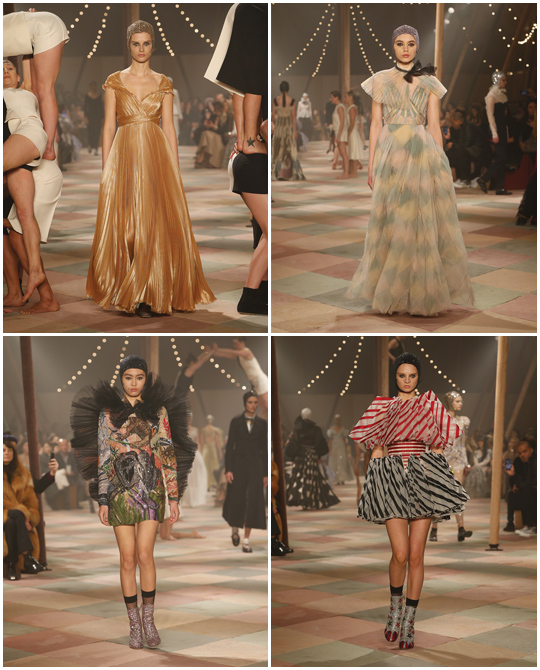 Hanya Dior yang berhasil membawa sirkus menjadi ajang spektakuler yang elegan dan berseni.