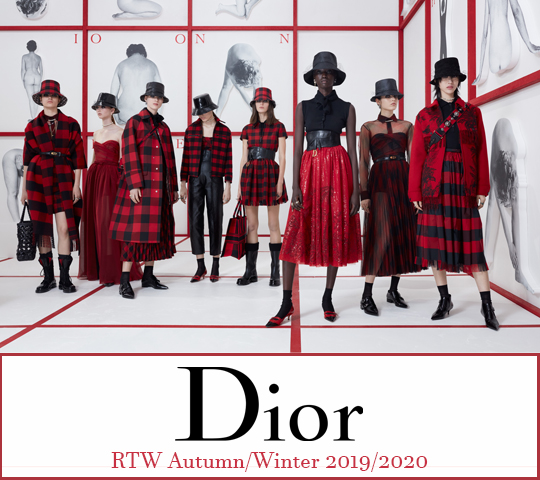 presented by

DIOR RTW Autumn/Winter 2019/2020
Published by Sugar & Cream, Friday 22 March 2019
Text by Astrid L , images courtesy of Dior
Revisited The 1950's 
Untuk koleksi Fall/Winter 2019, Maria Grazia Chiuri mengajak kita berkenalan dengan Teddy Girls – pasangan perempuan dari Teddy Boys, yang merupakan salah satu gaya paling populer di Inggris tahun 1950-an. Jaket Edwardian, scarf velvet, rok mengembang, jeans dan jaket kulit hitam. Let's meet with the rebelious girls!
Mengawali show Christian Dior untuk koleksi Fall 2019, Creative Director Maria Grazia Chiuri memberikan panggung kepada seniman konseptual Tomaso Binga, yang juga merupakan tokoh feminis terkenal. Binga membacakan puisi tentang kemenangan feminisme melawan budaya patriarki, mengantarkan kita pada rancangan Chiuri yang sarat akan makna yang sama.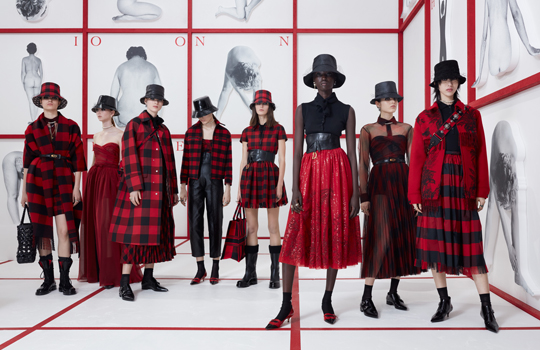 Dior Autumn-Winter 2019-2020 Groupshot ©Sarah Pintadosi for Dior
Simak video resmi dari Dior RTW Autumn/Winter 2019/2020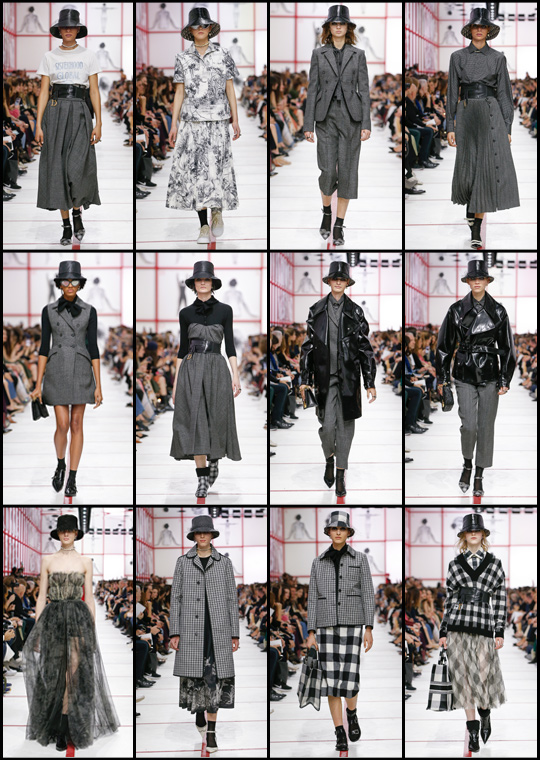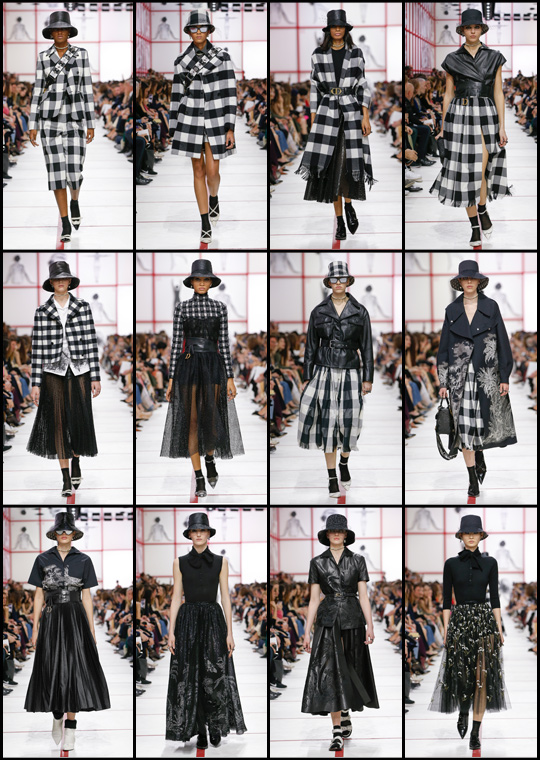 Chiuri juga turut menjadikan Putri Margaret sebagai salah satu inspirasi utamanya: terkenal akan sifatnya yang senang memberontak, sang Putri memilih untuk memakai gaun rancangan Dior untuk potret ulang tahunnya yang ke-21 di tahun 1951, alih-alih memakai gaun dari perancang Inggris. Chiuri mengunjungi kembali rancangan Dior tersebut dan menjadikannya koleksi modern yang tak lekang oleh waktu.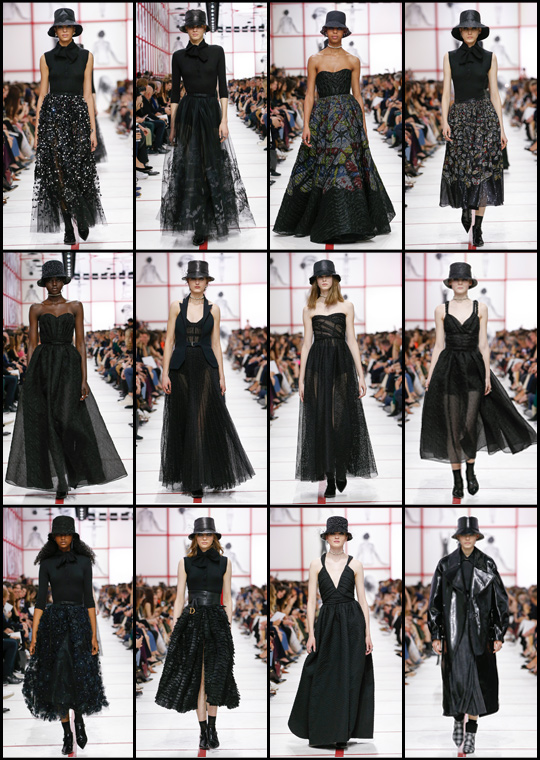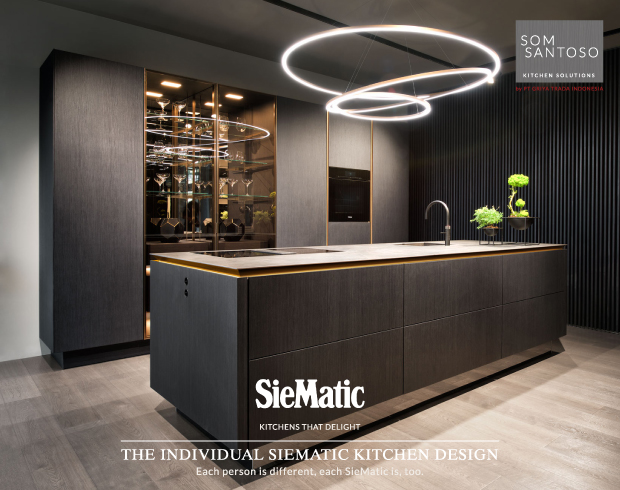 Presented by Som Santoso
Aura Teddy Girls terlihat dari beragam koleksi yang tampil: celana panjang tartan, coat hijau kotak-kotak, cropped jacket dipadukan celana lebar, lumber jacket dan anorak nylon, sweater wool serta berbagai variasi rok panjang dari mulai bahan tulle hingga denim. Gaun malamnya pun tampak lebih santai, seperti blus ketat hitam dan rok tulle yang dibordir, atau dress wol panjang dengan model spaghetti strap yang simpel.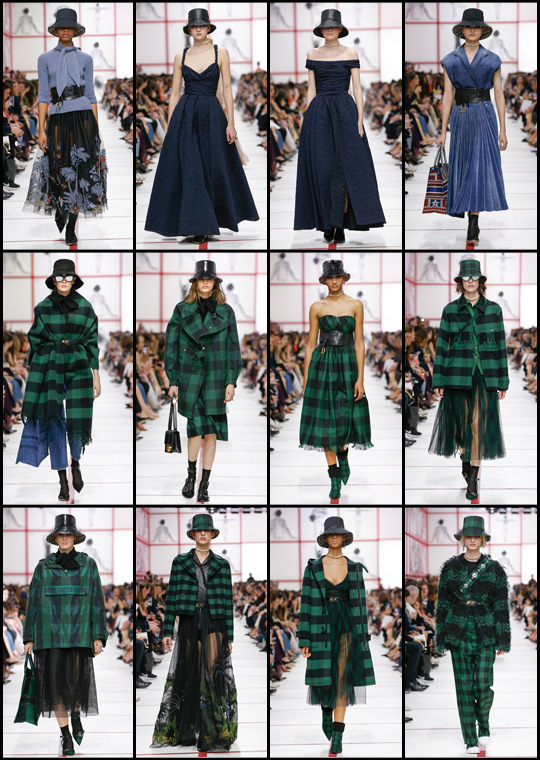 Keseluruhan koleksi ini membawa kesan yang playful namun elegan. Siapa yang menyangka kalau gaun navy dengan bahu terbuka ternyata terdiri dari beberapa potongan yang bisa dipakai dalam berbagai gaya? Modern namun sangat relevan dengan perkembangan zaman. Seperti juga peran perempuan yang terus berubah. (AL)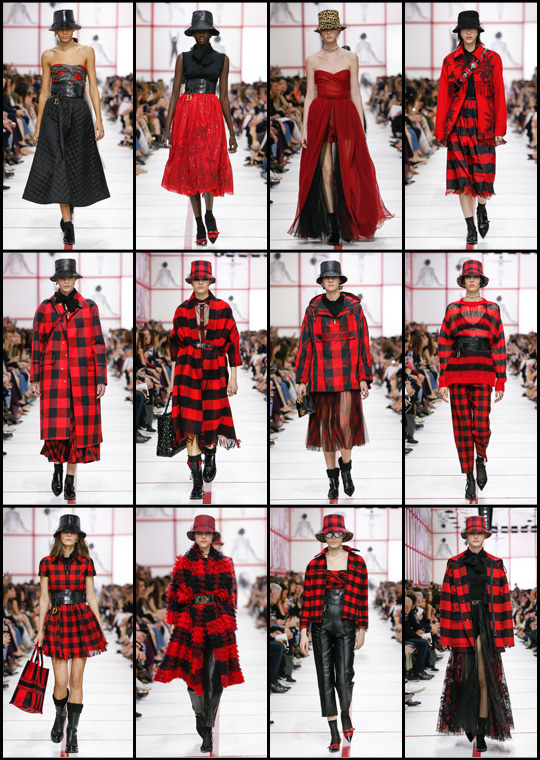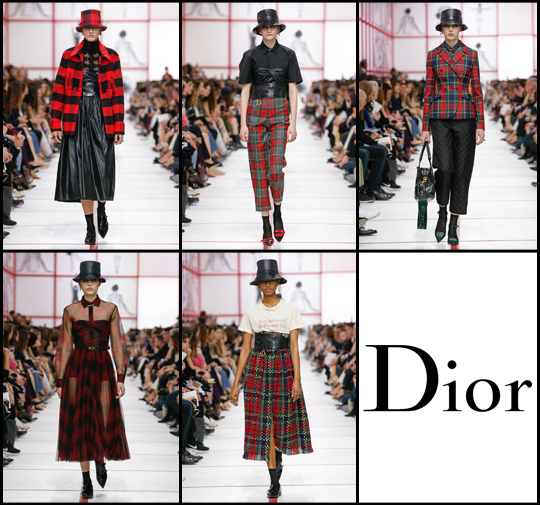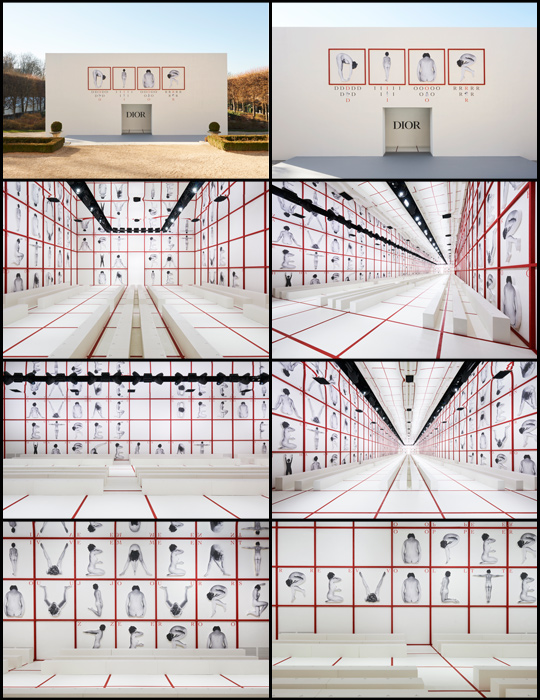 Dior Autumn-Winter 2019-2020 Scenography ©Adrien Dirand