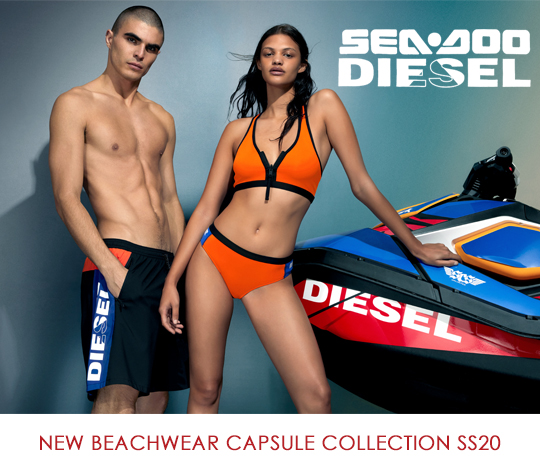 presented by

DIESEL X SEA-DOO NEW BEACHWEAR CAPSULE COLLECTION SS20
Published by Sugar & Cream, Wednesday 22 July 2020
Text by Dira Rohmatun, images courtesy of DIESEL
Inspired by 90's Streetwear and Extreme Sports
Menyambut musim panas di tahun 2020, Diesel menghadirkan koleksi terbaru yang menggandeng brand personal watercraft ternama, Sea-Doo. Bertajuk DIESEL x Sea-Doo Capsule Collection, memperkenalkan serangkaian pakaian renang dan pakaian ready to wear yang menampilkan karakteristik apik untuk wanita dan pria, yang terinspirasi dari streetwear dan extreme sports di tahun 90-an. Siap menemani Anda menikmati aktivitas di bawah limpahan terik matahari, dengan mengenakan pakaian Diesel X Sea-Doo yang nyaman dan penuh gaya.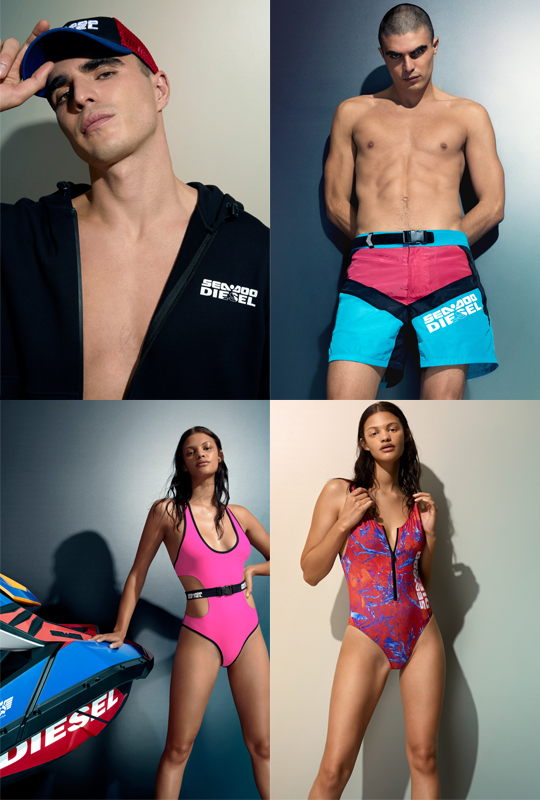 Di mana desain pakaian wanita menonjolkan pakaian surfing serta bikini mix-and-match dengan warna- warna yang mempesona, menggunakan efek tie-dyed yang luar biasa. Dilengkapi juga koleksi dengan fitur ritsleting terbuka dan belts, hingga koleksi crop tops, juga celana pendek untuk bersepeda, dan beberapa pilihan shower slides dengan berbagai grafis text-based.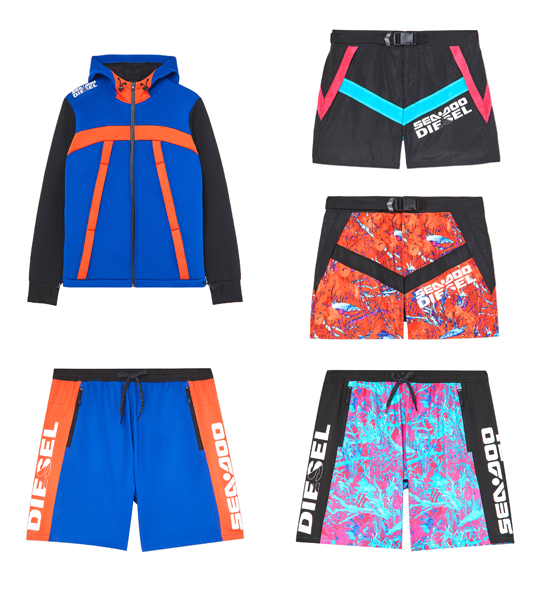 Sementara jajaran pakaian pria menghadirkan empat gaya celana renang, yang masing-masing menampilkan pola color-blocked yang berani. Menonjolkan palet dalam warna hitam, biru, hijau, oranye, merah muda, dan ungu yang menciptakan kesan energik. Sementara, koleksi T-shirts dan sweatshirts yang menggemakan estetika di era 90-an, menggambarkan grafik menawan yang mengingatkan pada desain perahu ternama Sea-Doo. Koleksi untuk pria ini juga termasuk jaket fleece, towels, shower slides, dan topi baseball.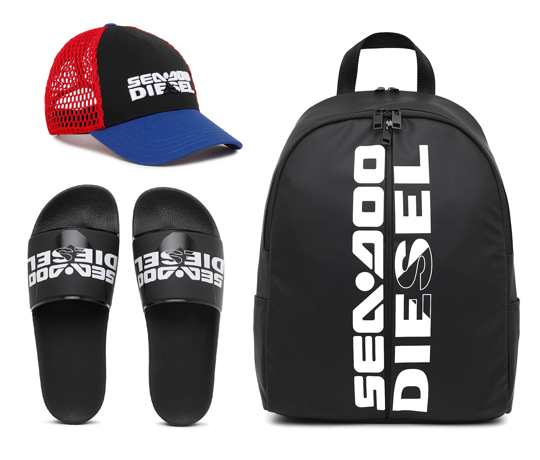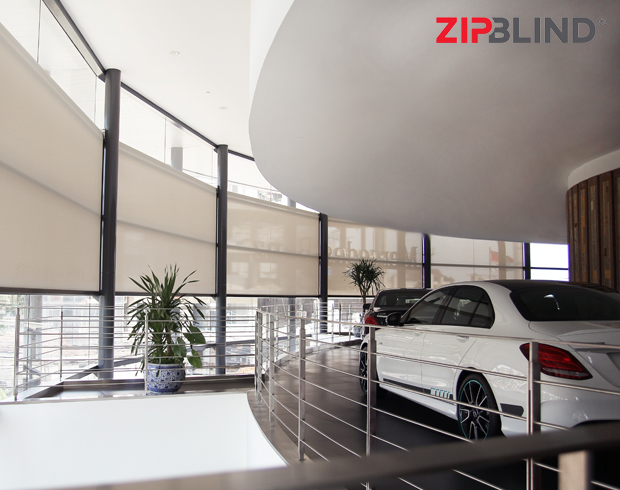 Presented by Zipblind
Yang menarik dari koleksi kolaborasi ini ialah menampilkan logo ikon DIESEL dan Sea-Doo dari hasil hibridisasi, yang dicampur untuk menampilkan modern graphic dan the latter's hydrodynamic vibe pada setiap koleksinya. Koleksi kapsul ini akan menjadi pilihan sempurna untuk musim panas Anda dengan pilihan kegiatan sportif – yang menunjukan apakah Anda seorang peselancar ombak besar, penyelam laut dalam, perenang handal, atau professional sunbather.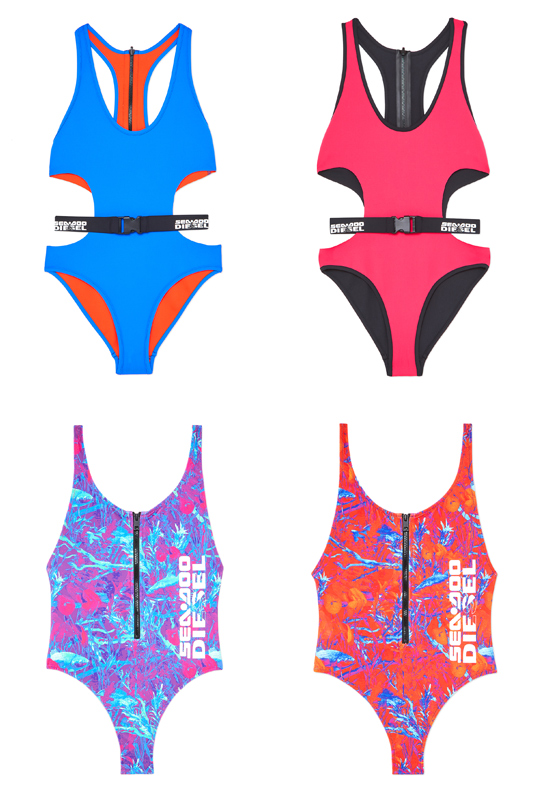 DIESEL X Sea-Doo Capsule Collection sudah tersedia di seluruh dunia dan bisa Anda dapatkan di www.diesel.com.