Introducing REFLEX and ALBUME
A stunning new creation with the latest state-of-the-art material and innovation. Get ready to find out the interpretation of "poetic" by antoniolupi.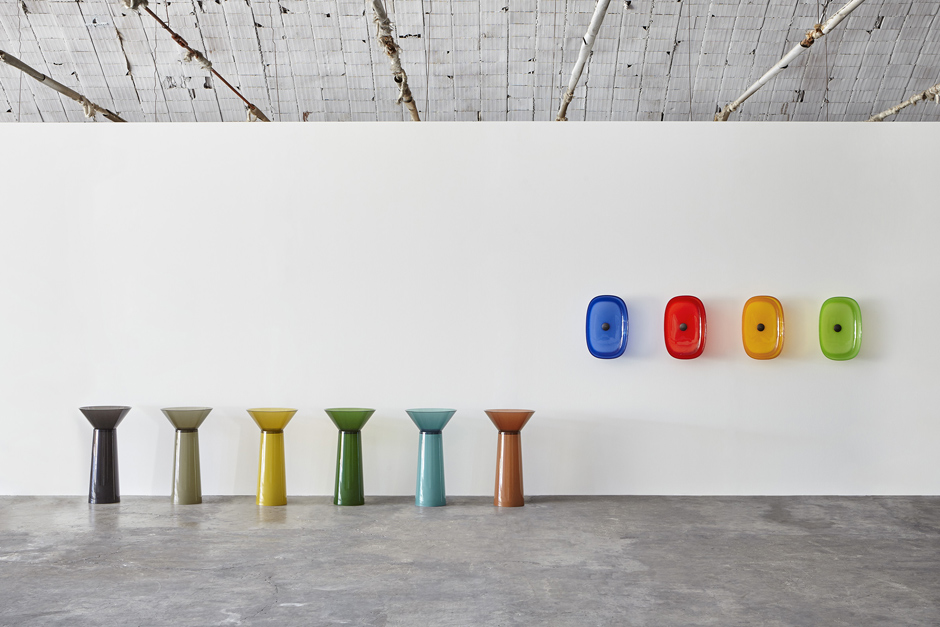 Albume Colore Collections
Powerful innovation and breakthrough can be achieved through non-stop creativity and exploration. Take a look of what antoniolupi, a Tuscan company which stands out in the design and manufacturing of bathroom furniture, has done. Supported by the advancement in technology and collaborations with widely known designers, the brand's creations never fail to amaze the audience.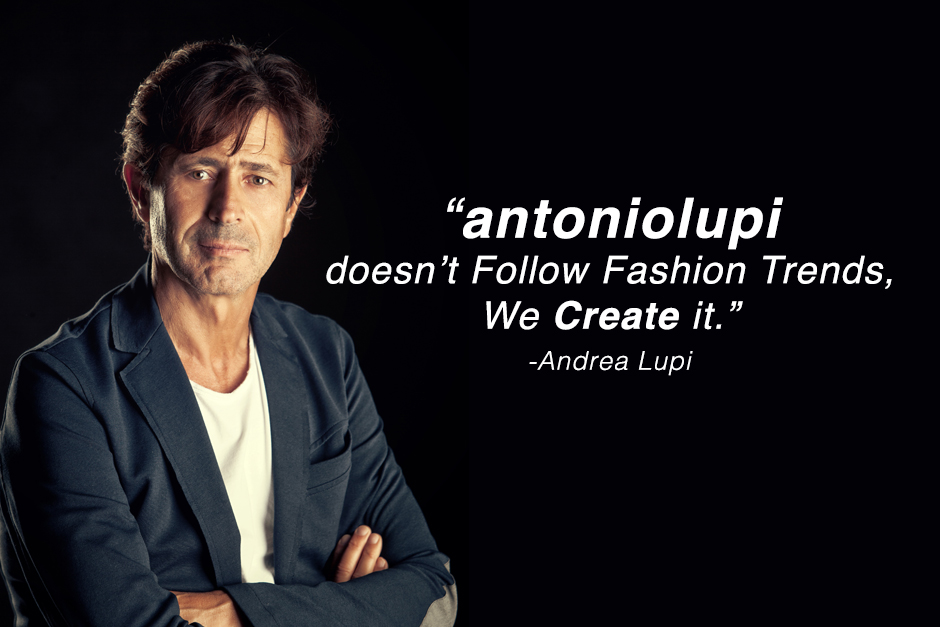 Andrea Lupi
This time, antoniolupi is not just launching a new product, but they also add an element that is fundamental to the world of interior: new and advanced material. After releasing Flumood and Quarzomood, antoniolupi is back introducing its latest material called Cristalmood, after a long and extensive researching process.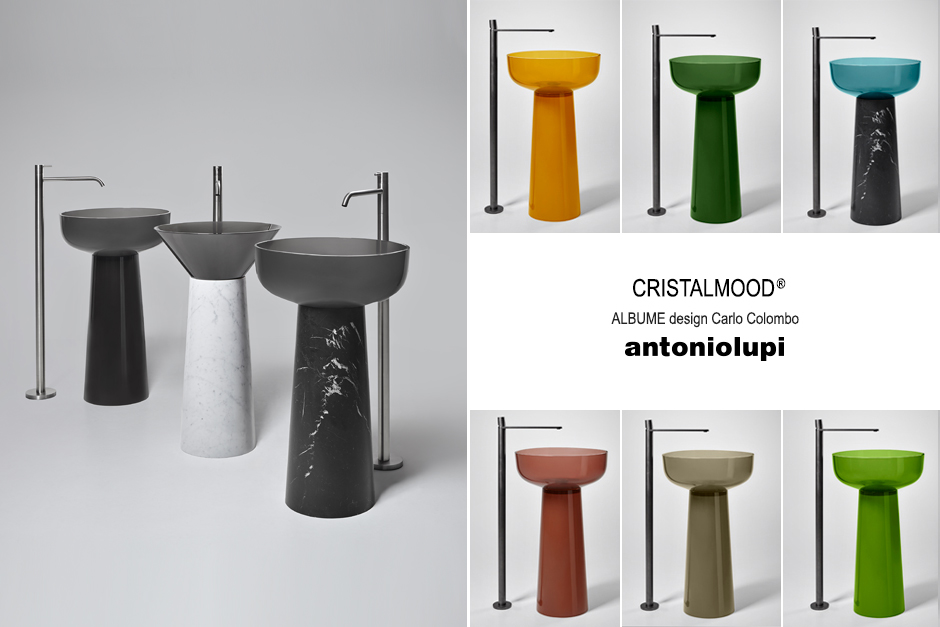 Albume Collections
Cristalmood is a colored resin, transparent with a glossy finish. Composed of high quality polyester resin and coloring pigments, Cristalmood has passed the anti-corrosion tests (using salt spray) and can be cleaned with all types of detergents.
Not just that, this innovative material is also resistant towards alcohol, acetone, oils, gasoline, and diesel fuel. Objects made of Cristalmood have their own added value where they all weigh about 30% less than those made with solid surfaces such as Flumood.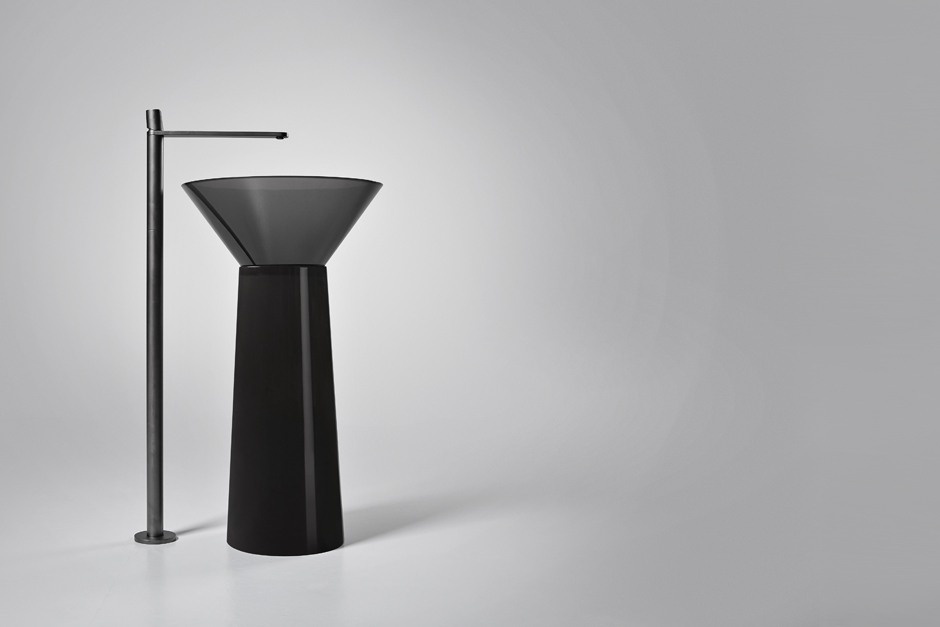 Albume Cono Fusto Flumood
Albume is a freestanding washbasin that juxtaposes two different yet complementary things; lightness and solidity, rigor and expressiveness, material and color. One poetic creation combining a solid base that expresses strength and an alluring colored basin from Cristalmood.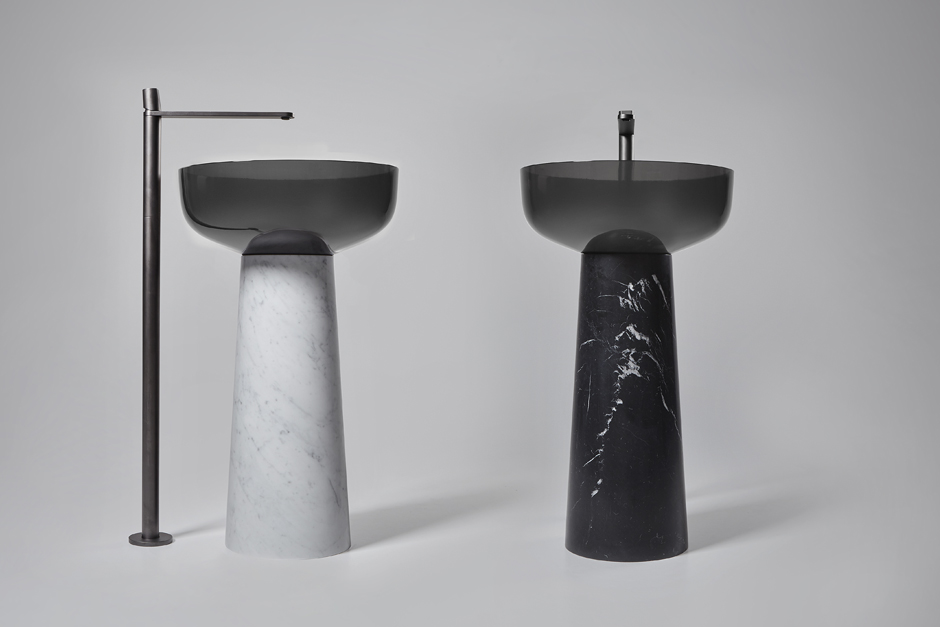 Albume Bolo Bianco Carrara & Bolo Marmo Marquinia
The benefit of Albume's geometric shapes and colors lays on its aptitude to adapt and blend in different types of gorgeous bathrooms. The base besides being made in resin, can also be made in the exquisite Bianco Carrara or Nero Marquinia marble to give more elegance and prestige for those who prefer that finishing.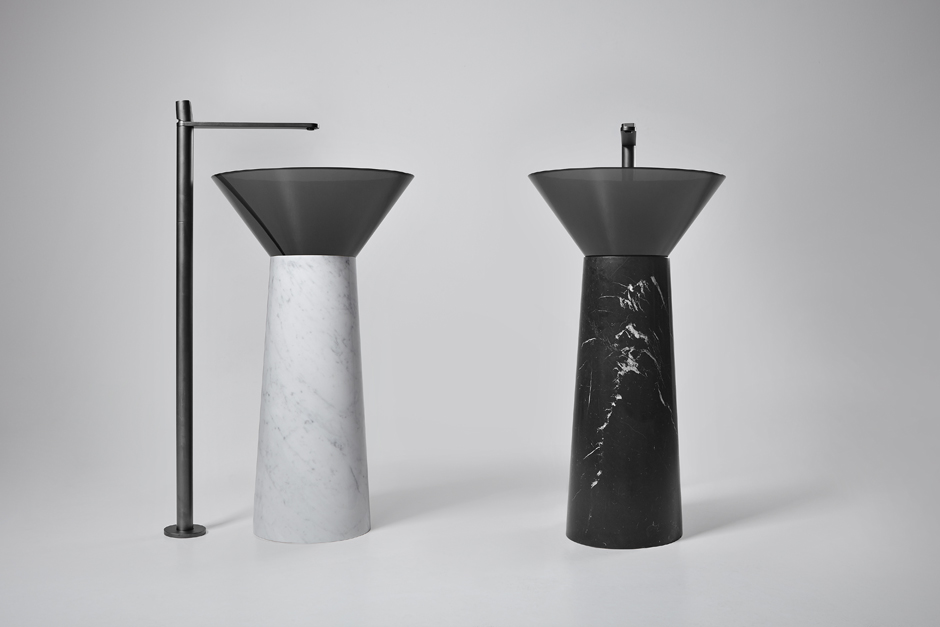 Albume Cono Bianco Carrara & Cono Marmo Marquinia
With Reflex transparent bathtub, Cristalmood has found its new playground to experiment with on a larger scale. The bathtub itself is characterised by neat shapes and colors, harmony, and minimalism. Reflex comes in nine chromatic colors: Nebbia, Ocra, Bottle, Petroleum, Ginger, Cobalt, Sangria, Amber, and Lime. These chromatic variations that follow the geometry and the curved lines of the washbasins and tubs give a plastic feel to the elements in a constant dialogue with light.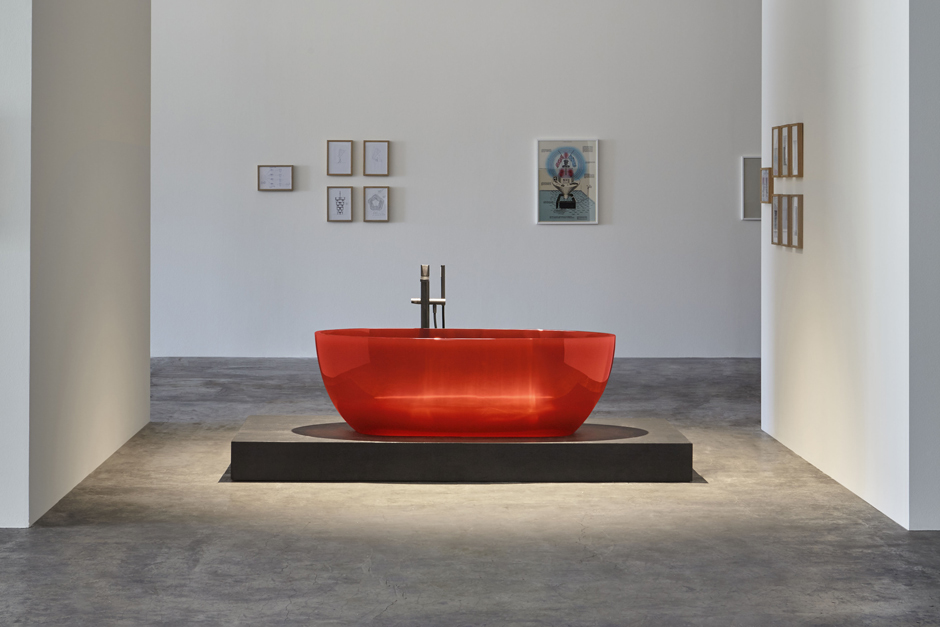 Reflex Colore SANGRIA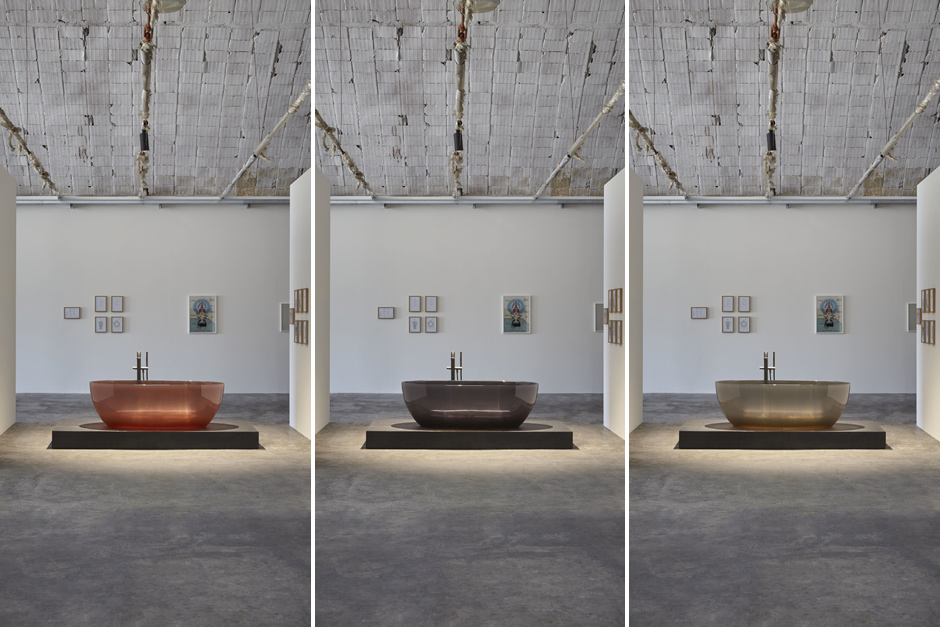 Reflex Colore GINGER, FUME' & NEBBIA
antoniolupi once again proves that material and design are equally important and necessary when it comes to delivering new cutting-edge products.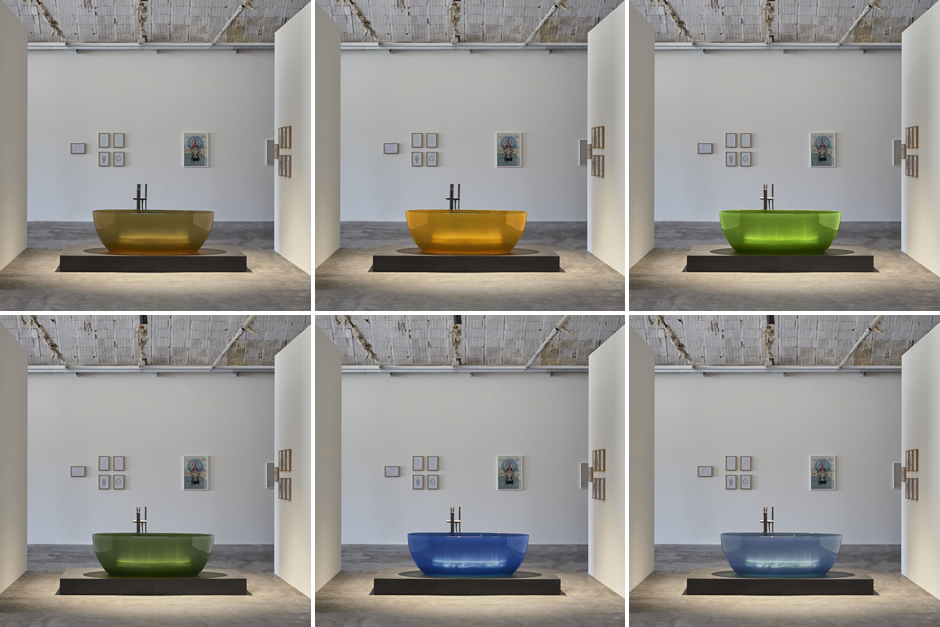 Reflex Colore OCRA, AMBRA, LIME, BOTTIGLIA, COBALTO & PETROLIO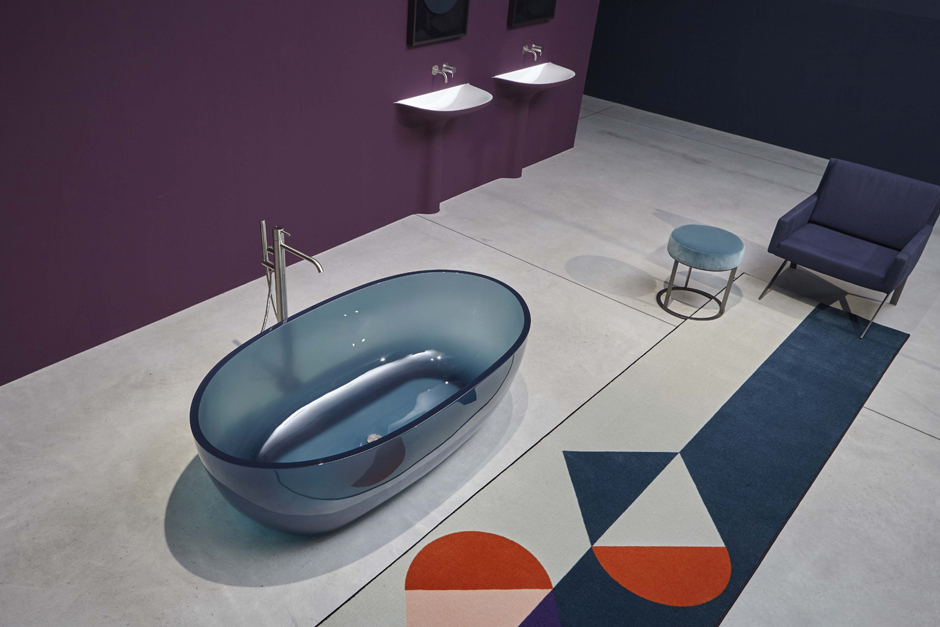 Reflex Colore PETROLIO
Introducing REFLEX and ALBUME 
Kreasi mencengangankan dengan state of the art material dan inovasi baru. Bersiaplah dengan definisi "puitis" dari antoniolupi.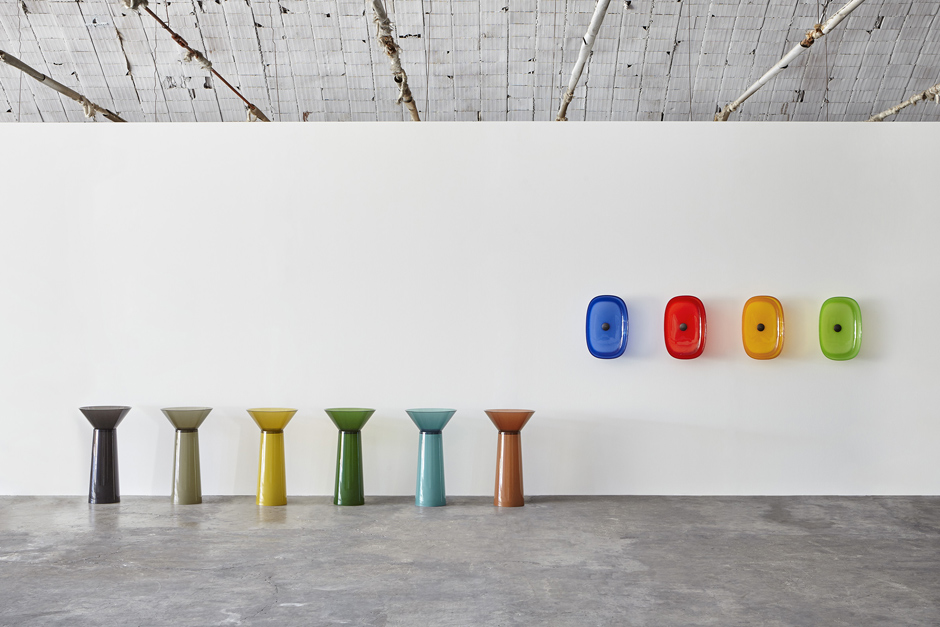 Albume Colore Collections
Kreativitas dan eksplorasi tanpa henti niscaya akan membuahkan hasil berupa inovasi dan terobosan yang menerobos batas. Seperti yang dilakukan antoniolupi, sebuah perusahaan ternama yang menjadi garansi akan pencapaian estetika dan kualitas elemen interior kamar mandi. Didukung oleh kemajuan teknologi dan kolaborasi dengan para desainer terkemuka, kreasi-kreasi yang dilansir brand yang berpusat di Tuscany, Italia, ini tidak pernah gagal untuk menimbulkan decak kagum.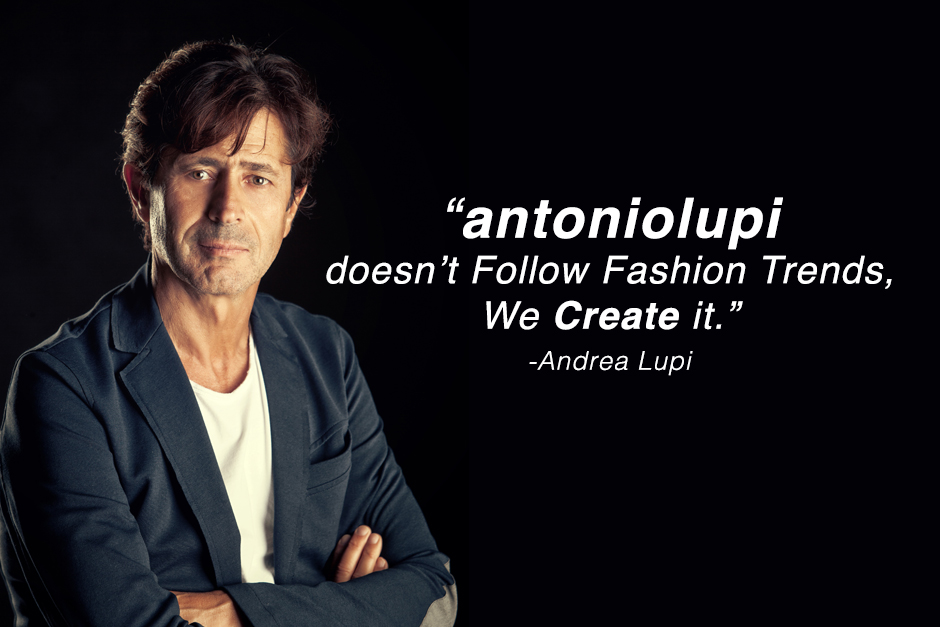 Andrea Lupi
Kali ini, antoniolupi tidak sekadar meluncurkan produk baru, namun juga menyertainya dengan unsur yang menjadi tulang punggung bagi kreasi interior: material baru. Setelah Flumood dan Quarzomood, antoniolupi kembali melansir material baru bernama Cristalmood, yang dihasilkan dari serangkaian proses riset yang panjang.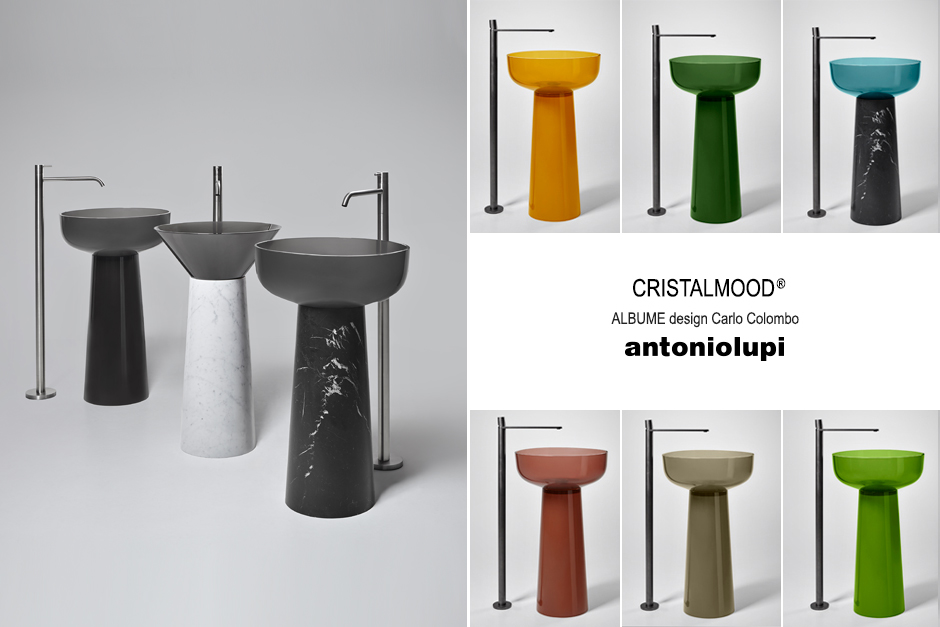 Albume Collections
Cristalmood merupakan resin berwarna dan transparan dengan finish yang tampak glossy. Terbuat dari polyester resin dan pigmen warna, Cristalmood telah lulus uji anti karat (menggunakan semprotan garam) dan dapat dibersihkan dengan hampir semua deterjen.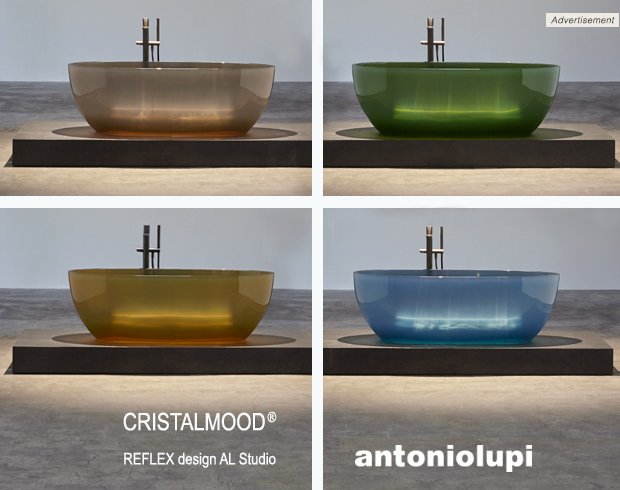 antoniolupi
Tidak hanya itu, material ini juga resisten terhadap alkohol, aseton, minyak, bensin, dan diesel. Objek-objek yang terbuat dari Cristalmood memiliki keistimewaan berupa bobot yang 30% lebih ringan dibandingkan dengan yang terbuat dari solid surface, seperti Flumood.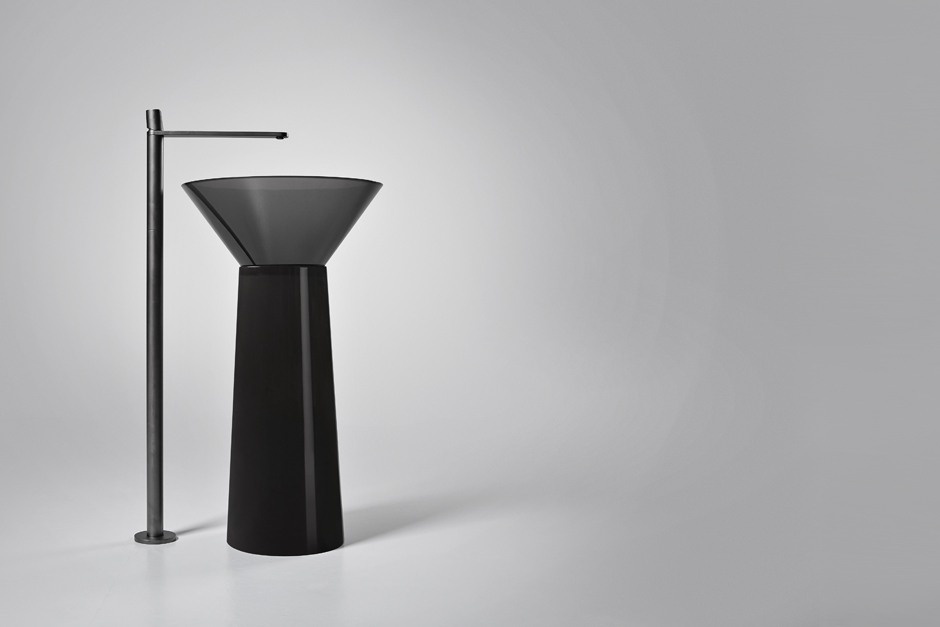 Albume Cono Fusto Flumood
Albume merupakan wastafel freestanding yang mengejawantahkan tumbukan hal-hal berlawanan namun saling melengkapi; ringan dan solid, kaku dan ekspresif, material dan warna. Sebuah kreasi puitis yang menyandingkan landasan solid pembawa kekuatan dan basin dari Cristalmood berwarna memikat.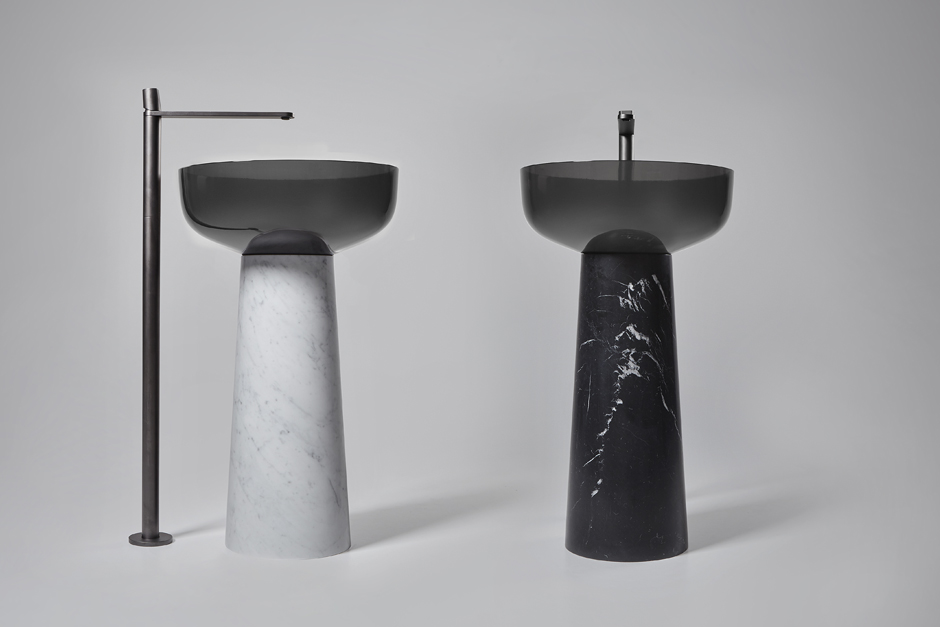 Albume Bolo Bianco Carrara & Bolo Marmo Marquinia
Bentuk geometri dan warna Albume memiliki kelebihan yaitu mampu beradaptasi sempurna dalam sebuah kamar mandi yang cantik. Untuk bagian basenya tersedia opsi dari marmer mewah seperti Bianco Carrara atau Nero Marquinia untuk menonjolkan eleganitas dan prestise yang lebih bilamana dibutuhkan.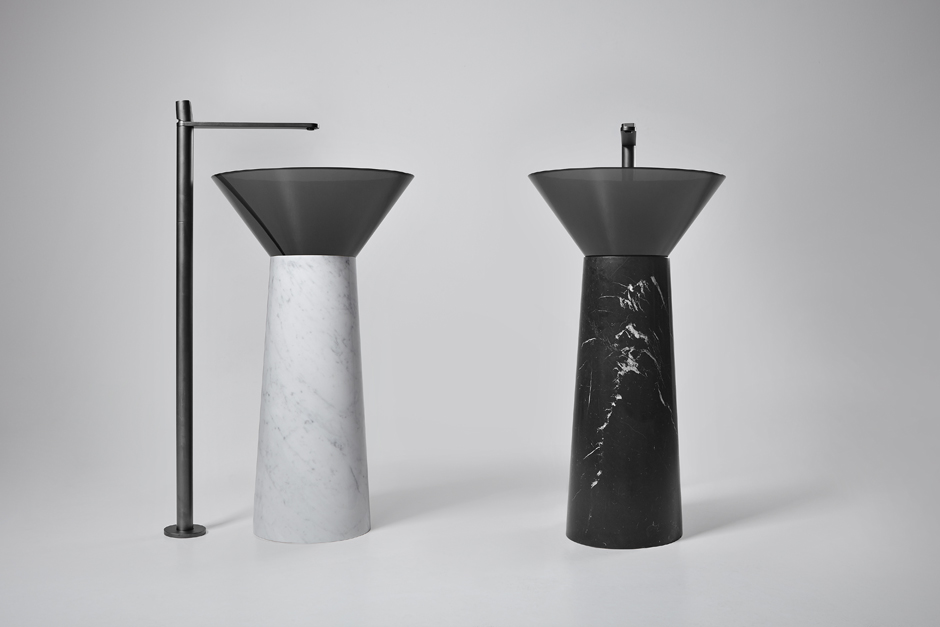 Albume Cono Bianco Carrara & Cono Marmo Marquinia
Pada Reflex, Cristalmood menemukan wadah untuk beraktraksi dalam skala besar: bak mandi. Mengungkapkan kerapian dan sensualitas bentuk, kehangatan warna, ketenangan harmoni, dan keanggunan minimalisme. Sebuah bak mandi transparan yang menjanjikan sensasi melenakan Bak mandi Reflex hadir dalam 9 kromatik warna yaitu : Nebbia, Ocra, Bottle, Petroleum, Ginger, Cobalt, Sangria, Amber dan Lime. Variasi kromatik warna yang mengikuti geometri dan garis lengkung bak mandi dan wastafel memberikan perilaku plastik ke elemen-elemen dalam dialog konstan dengan cahaya.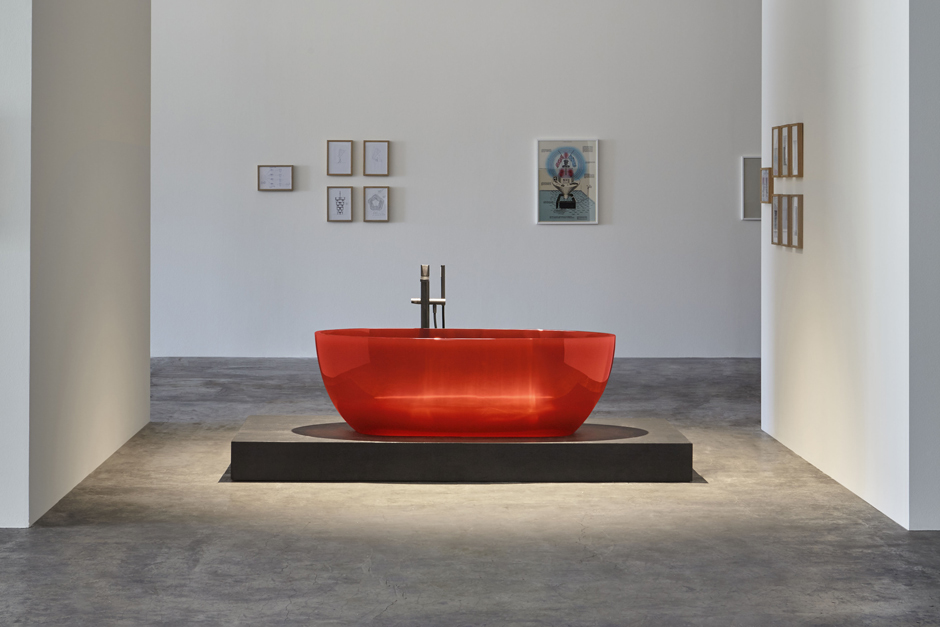 Reflex Colore SANGRIA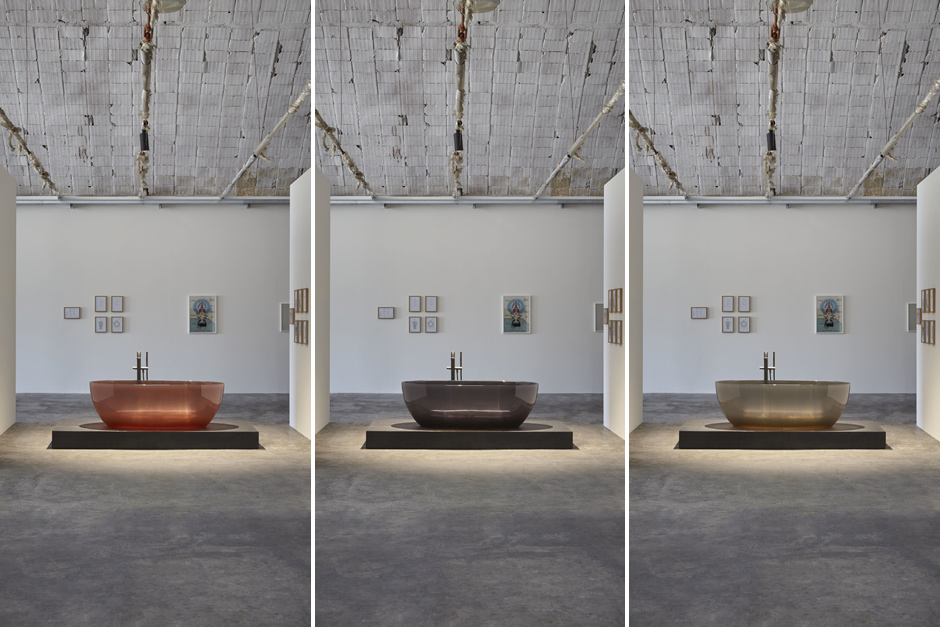 Reflex Colore GINGER, FUME' & NEBBIA
antoniolupi sekali lagi membuktikan bahwa material dan desain adalah sepasang sejoli yang selalu mampu melahirkan kemungkinan-kemungkinan baru yang penuh daya kejut.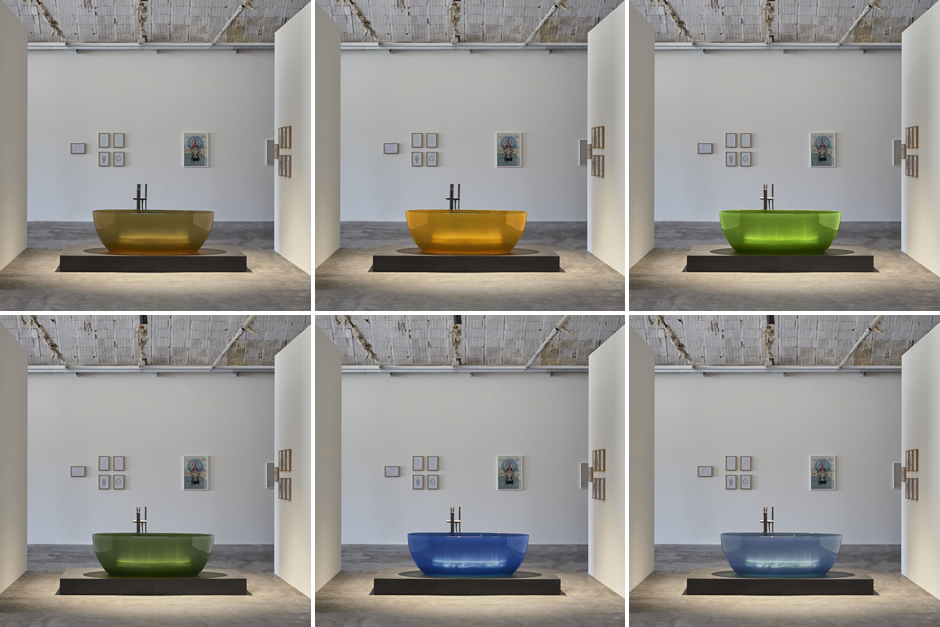 Reflex Colore OCRA, AMBRA, LIME, BOTTIGLIA, COBALTO & PETROLIO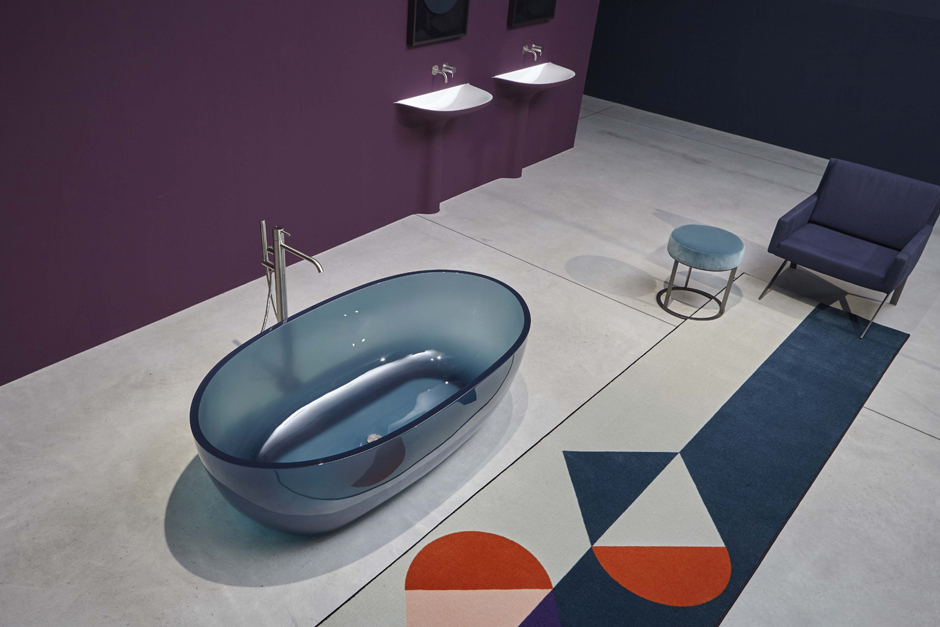 Reflex Colore PETROLIO