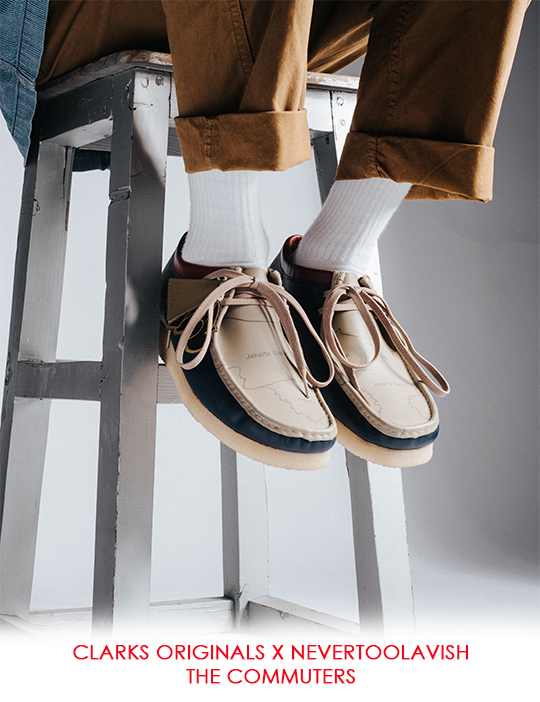 presented by

CLARKS ORIGINALS X NEVERTOOLAVISH – THE COMMUTERS
Published by Sugar & Cream, Tuesday 03 January 2023
Images Courtesy of Clarks
The Wallabees
Good news from Indonesia! Untuk pertama kalinya, Clarks Originals menggandeng label lokal untuk merancang sepatu bersama, Nevertoolavish. Memakai siluet sepatu ikonis Clarks Originals, The Wallabees, kedua label menciptakan The Commuters yang terinspirasi dari hiruk-pikuk kehidupan budaya bertransportasi di Jakarta.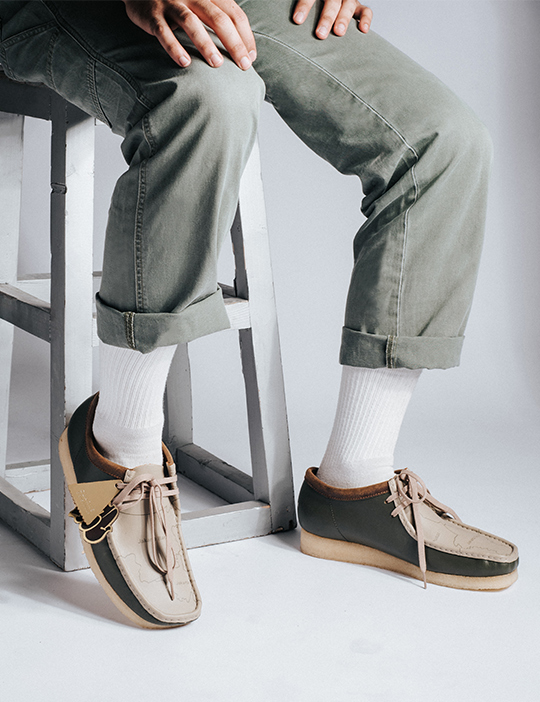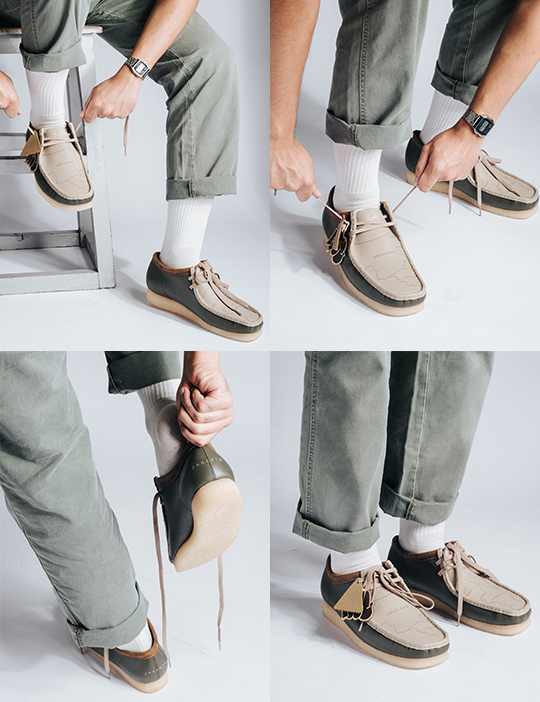 Presented by Interni Cipta Selaras
Terdapat dua pilihan warna yaitu dark green dan navy, The Commuters hadir dengan beberapa detail yang identik. Misalnya saja pada bagian upper, upper, terdapat outline dari peta kota Jakarta yang menggambarkan daerah-daerah yang dilewati oleh para komuter. Pada bagian belakang heel terdapat tulisan "JAKARTA" sebagai statement sebuah kota dengan segala kesibukannya. Tidak ketinggalan ciri khas Clarks dengan tag aksesoris tambahan ala grafiti di dekat tali, yang memperkuat kesan street yang menjadi DNA dari Nevertoolavish. Semuanya ini terbungkus rapi didalam box penuh coretan art ala NTL crews.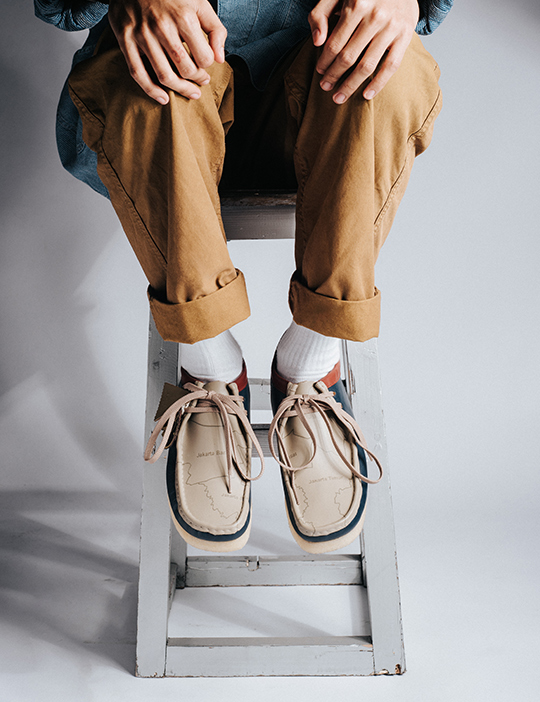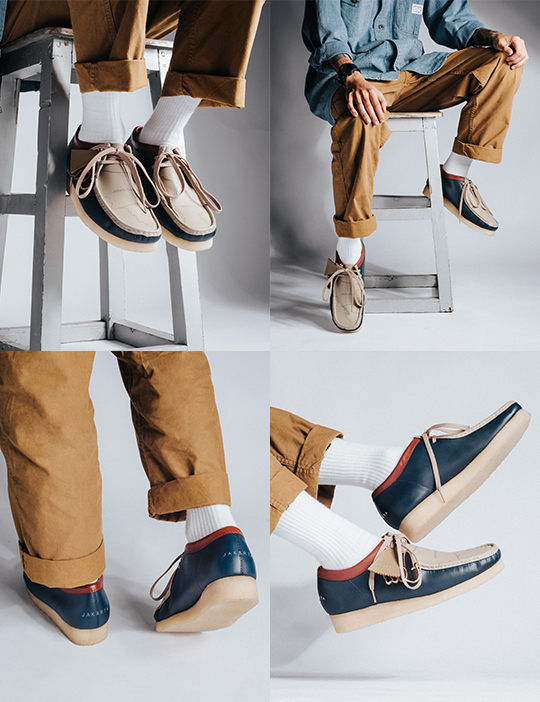 Telah dirilis pada 9 Desember 2022 lalu di perhelatan Urban Sneakers Society 2022, The Commuters pun sudah bisa didapat melalui gerai Clarks di Indonesia dengan harga IDR 4,799,000 dalam kuantitas terbatas. (AP)