New LVMH lifestyle superbrand called CÉ LA VI opens first venue on the top three floors of the new California Tower in Lan Kwai Fong, Hong Kong. The stunning design of the world's first CÉ LA VI, a club, restaurant and the rooftop bar is a result of Hong Kong-based AB concept. Since its launch in 1999, AB Concept with offices in Hong Kong, Bangkok and Taipei has earned a reputation as the design firm of choice for the world's leading hoteliers, luxury developers, and premium restaurant operators. Led by co-founder Ed Ng and Terence Ngan, AB Concept has created a sanctuary of seduction dedicated to the pursuit of pleasure, a tropical oasis in the center of the concrete jungle. "We are delighted to have been so instrumental in creating the design DNA for CÉ LA VI's pioneering first venture," says AB Concept's co-founder Ed Ng.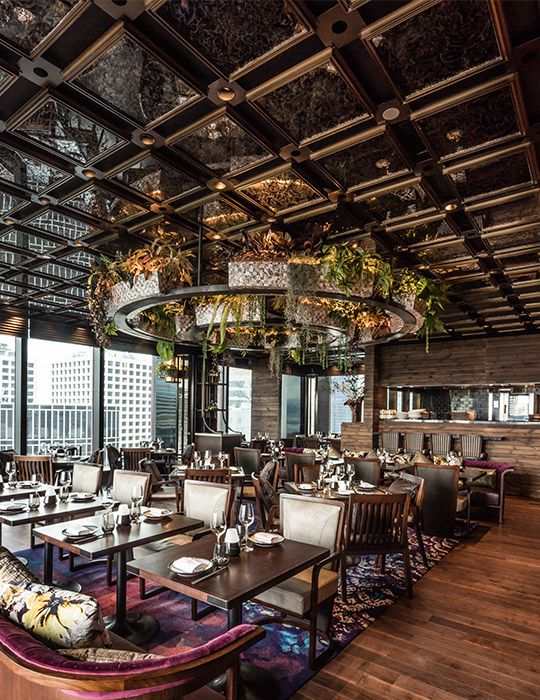 An interview with AB Concept about the stunning result of CÉ LA VI
What was your biggest challenge when designing CÉ LA VI?
I found the biggest challenge of this project was that the floor plan was not very big but it consists of three zones, including the restaurant, club and a rooftop bar with only one staircase connecting them. According to the Hong Kong Building Regulation, the staircase was already built and if we wanted to make any changes throughout the design process, it would cost us a lot of time and money and would be extremely difficult when working with a tight time frame. Therefore, we decided to work with the existing staircase and decorated it with a beautiful eel skin leather, sprayed it with black piano coating with an outstanding lizard skin textured handrail.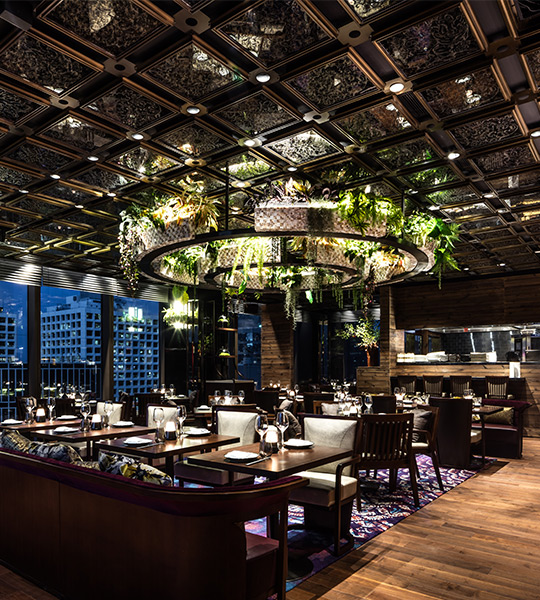 What are the main differences in terms of design of CÉ LA VI in comparison with your previous projects?
Our design approach never changes. Rather than ascribing to a particular style, we like to think that each of our design conveys a unique narrative that is underpinned by two essential principles: architectural precision and a bespoke sensibility that reflects the artisanal quality of each project. You can see from our portfolio how varied and diverse the projects we take on are. The design for CÉ LA VI then was completely unique. The design foundation was 'Rustic Elegant', in which we have to keep an Asian touch throughout the design with a contemporary context and use various materials, such as some exotic and rustic kinds of woods, lava stones, stencils, solid wood furniture to emphasize the essence of rustic elegance.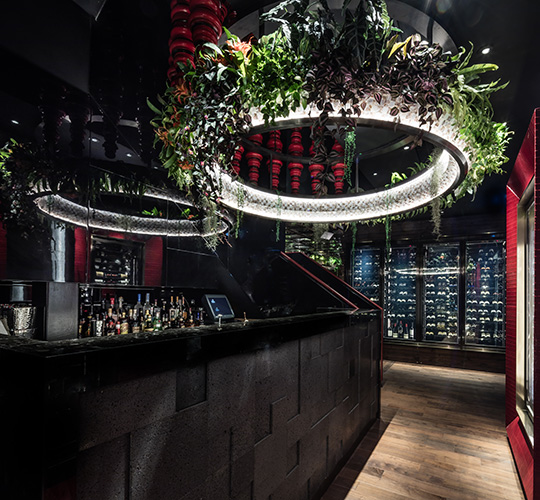 What does luxury mean to both of you?
Luxury must be comfortable. A lot of people give luxury a monetary value, but to AB Concept it is more about the character of a design and the comfort of a space. Luxury is expressed in unforced elegance and simplicity and adding bespoke items such as handcrafted fabrics and furnishings. Rather than ornamental overkill, we prefer classic, timeless designs that represent exceptional quality.