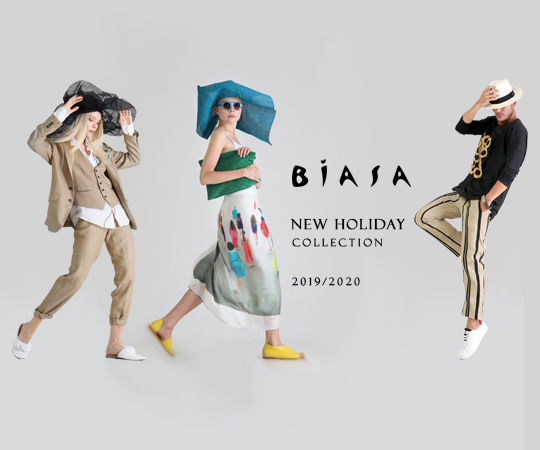 presented by

BIASA Holiday 2019/2020 Collection
Published by Sugar & Cream, Friday 20 December 2019
 Text by Astrid L, images courtesy of Biasa
"Soft Optimism" Through A Variety Of Style Evolutions
Merayakan musim liburan di penghunjung tahun 2019 ini, BIASA mempersembahkan koleksi baru untuk pria dan wanita yang merupakan evolusi dari berbagai gaya yang menjadi ciri khas brand ini. Tema "soft 0ptimism" diterjemahkan ke dalam desain yang serba memikat. Termasuk ketika dikombinasikan dengan gaya-gaya signature yang menjadi ciri khas utama dari BIASA.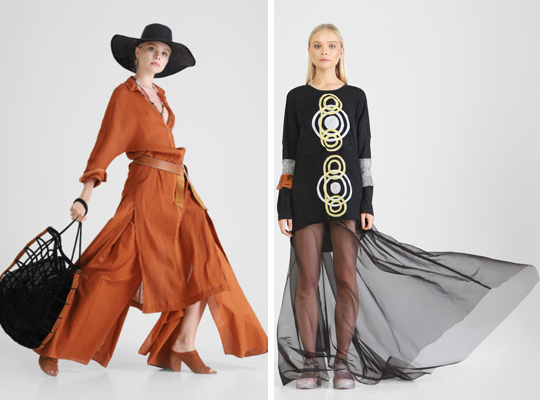 Helvi Dress & Hagia Top and Hadel Skirt
Ini untuk pertama kalinya BIASA melansir koleksi secara privat pada tanggal 12 Desember 2019 lalu di butik Biasa Kemang, Jakarta sebelum di luncurkan di Biasa Bali. S&C turut hadir mengeksplorasi koleksi terbaru yang berkesan pembaruan yang penuh energi (warna, applique, penambahan stictches).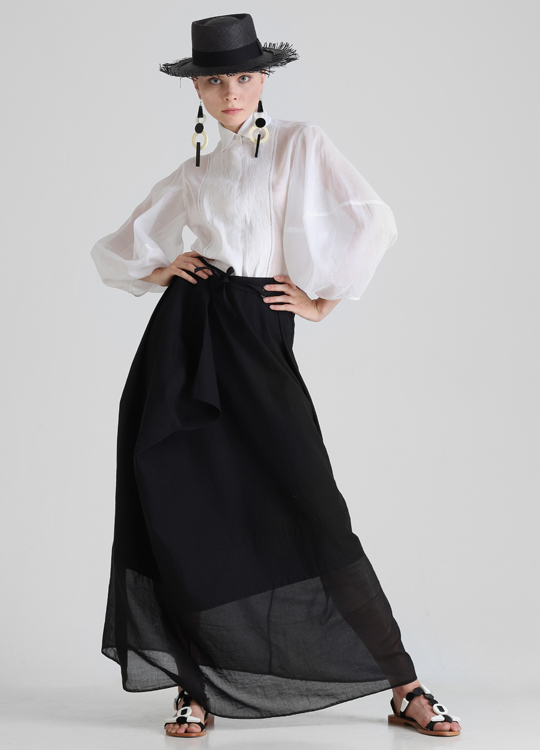 Holly Shirt and Haimi Skirt
Palet warna netral hitam dan putih mendominasi koleki perempuan BIASA kali ini, namun diperkaya oleh detail seperti sentuhan emas, motif melingkar, serta tekstur yang menyerupai gerakan yang mengalir. Beberapa desain masih terinspirasi dari nuansa laut seperti aquamarine dan silver blue, namun warna-warna cerah ini tetap diimbangi dengan desain yang elegan sehingga masih terlihat lembut.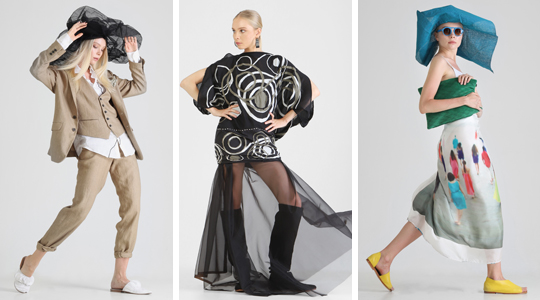 Hartman Suit Jacket, Halford Vest and Haiden Pants; Hadlei Top and Hadel Skirt; dan Hesper Top, Hine Skirt and Fluffy Hat


Hanne Top and Henuita Skirt; Huda Dress; Helina Look – White; Hyma Dress; Hamara Dress; Hanne Dress; Havana Dress; dan Hyuna Dress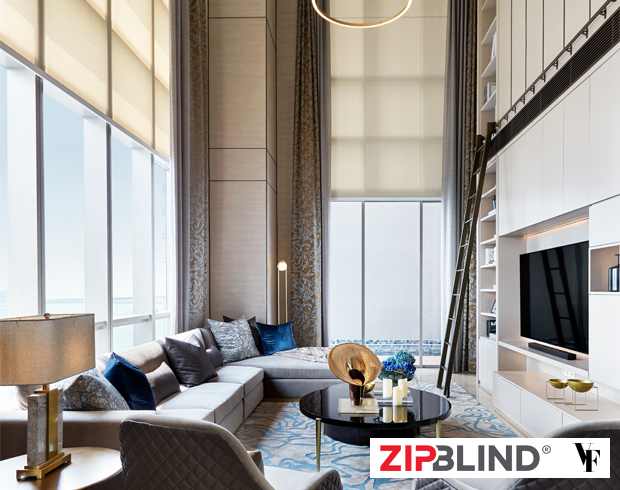 Presented by Zipblind & Vivianne Faye
Nuansa terbaru nan cantik diperkenalkan adalah terakota dalam berbagai warna, seperti nactarine dan warna kuning matahari yang dipadukan dalam sebuah gaun cantik bertitel Hyuna. Kombinasi warna-warni cerah dengan siluet yang simpel namun elegan merupakan sajian utama koleksi BIASA kali ini.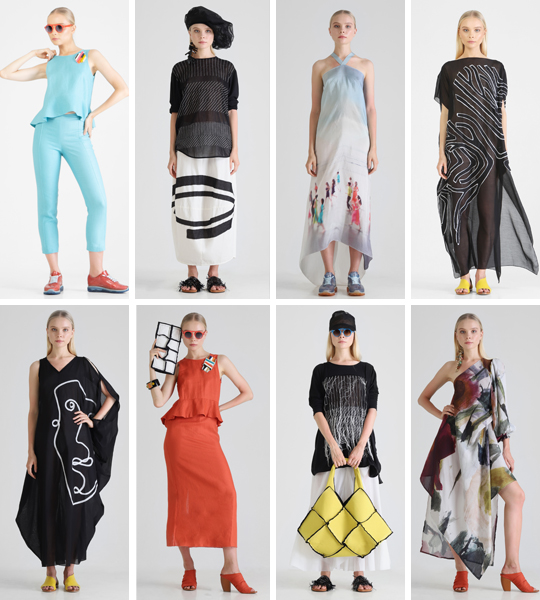 Hadya Look; Hailey T-Shirt and Harsha Skirt; Hiva Dress; Patterned Kaftan; Hilia Kaftan; Helina Look; Harper T-Shirt, Harvina Skirt and Origami Bag; dan Hazel Dress
Untuk koleksi pria, konsep urban yang simpel namun sophisticated menjadi ciri utamanya. Apa yang terlihat sebagai T-shirt putih polos kini diperkaya dengan motif kotak iregular dalam warna yang sama. Palet warna terakota kembali tampak di sini, dengan tambahan aksen jatihan bebas yang seolah tampak seperti sapuan kuas pada kanvas. Dominasi gaya semi-formal menjadikan koleksi ini pilihan tepat untuk weekend getaway atau acara cocktail.


Hartman Suit Jacket, Halford Vest, Haiden Pants and Akkare Espadrilles dan Hessel T-Shirt, Hamid Pants and Hamidi Sandals
Fleksibilitas adalah salah satu kekuatan utama BIASA untuk koleksi pria, dan kali ini hadir lewat Akkare espadrilles, sepatu sandal dari kulit yang kaya akan detail kerajinan tangan dan cocok dipakai di area urban maupun pantai.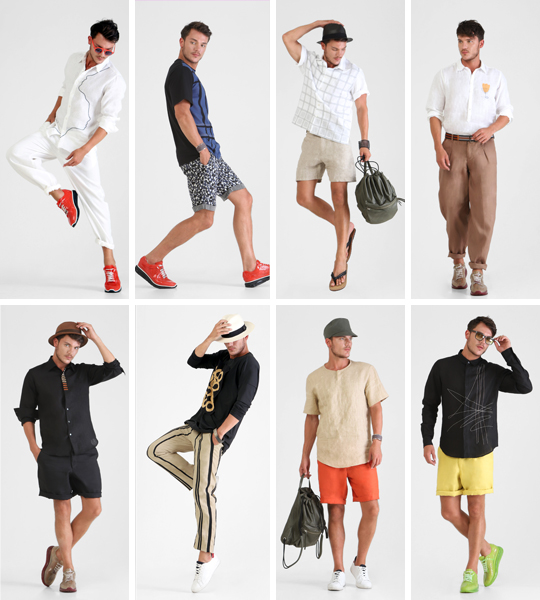 Halton Shirt; Hampton Shirt and Haslett Bermuda; Hanley Shirt; Harsha Shirt and Hagen Pants; Harlow Shirt; Hagop T-Shirt and Harte Pants; Harris T-Shirt; dan Hadley Shirt
Yang tidak kalah menarik adalah pelengkap aksesori yang mampu mencuri perhatian dengan warna primer terinspirasi dari karya seniman Mondrian. Sebagai pelengkap liburan, BIASA tidak lupa menyiapkan sandal, sepatu terbaru hingga rancangan topi yang kali ini dirancang dengan bahan yang transparan dengan bentuk abstraksi yang sanggup mencuri perhatian.