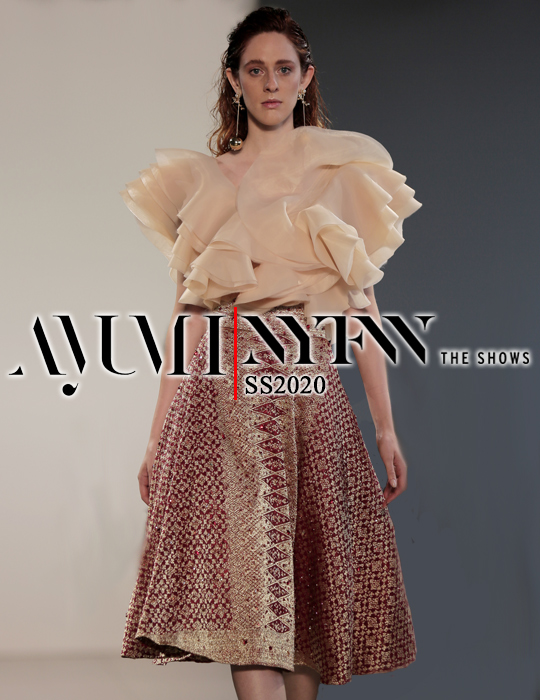 presented by

Ayumi for New York Fashion Week Spring/Summer 2020
Published by Sugar & Cream, Tuesday 15 October 2019
Text by Auliya Putri, images courtesy of Ayumi/Moza Wahyu
An Ode to the Ethnicity : Songket Minang
"It was such like beyond of my imagination. Mendapat kesempatan untuk mempertunjukkan koleksi di New York Fashion Week itu di luar mimpi saya", cerita Marina Christyanti Ayumi, pemilik label fashion Ayumi, tentang keikutsertaannya dalam New York Fashion Week Spring/Summer 2020.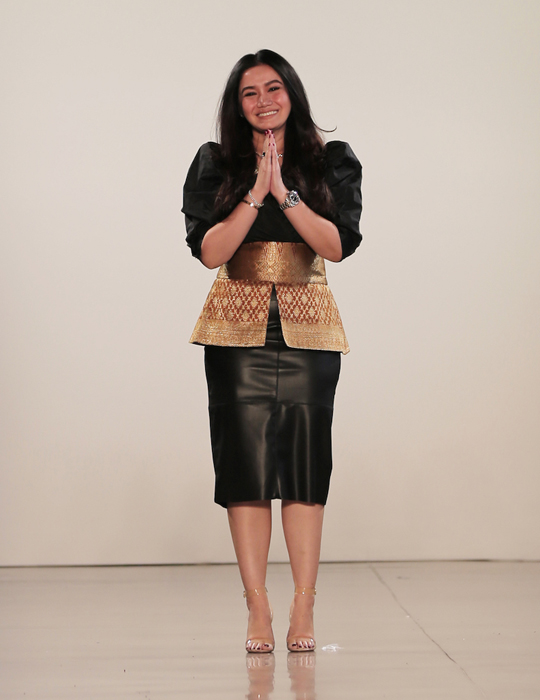 Marina Christyanti Ayumi
Pengalaman pertamanya mengikuti fashion show dunia ini dipakai Ayumi untuk memamerkan sebuah karya cipta yang penuh dengan warna dirinya. Diusung dengan judul 'An Ode to the Ethnicity', koleksi ini memainkan material khas Indonesia yaitu Songket Minang. Di mana desainer muda ini terinspirasi oleh sosok perempuan enerjik nan cantik dan elok sepanjang waktu.
Simak juga cerita tentang desainer Julianto pada New York Fashion Week Spring/Summer 2020 di sini.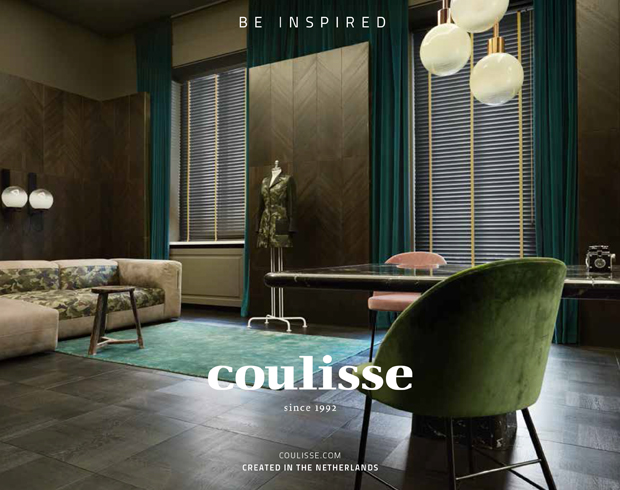 Presented by Coulisse
Di atas panggung Spring Studio, citra mewah khas Ayumi kian terasa. Bahan songket yang kaku tak menjadi halangan untuknya memberikan penampilan spektakular. Memadukan songket dengan bahan tipis yang ringan dalam siluet bertumpuk menjadi pemeran utama dalam pagelaran ini. Pemilihan warna lembut seperti krem, cokelat muda, hitam, dan putih menambah kesan glamor pada koleksinya ini. Pesona kain Songket di panggung runway New York dalam balutan kreativitas Ayumi tampil glamour dan modern.
Berikut koleksi An Ode to the Ethnicity saat ditampilkan di panggung Spring Studio New York Fashion Week Spring/Summer 2020;