Last April, the writer met Rick Tegelaar inside Moooi  exhibition in Milan during Milan Design Week 2017. As one of the young designers having privilege to be at the center stage with Moooi in the biggest event in Milan, surely it raised some questions. His Meshmatics chandelier in the exhibition showing soft glowing that gently radiates onto the surface of mesh. No doubt, it stole a major attraction.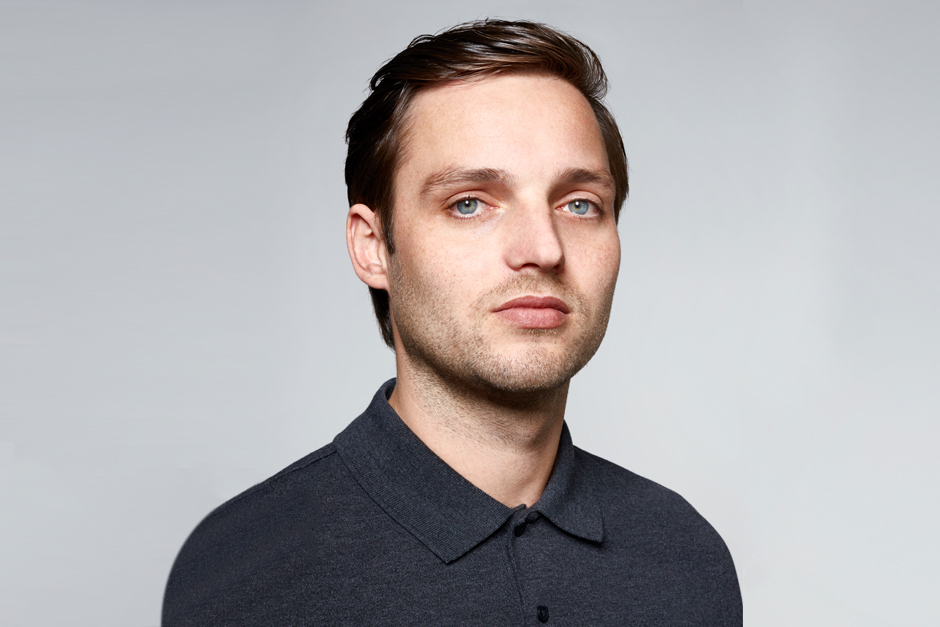 Rick Tegelaar
Perhaps, people may wonder who Rick Tegelaar is. Rick is a dutch designer who graduated with honors from the ArtEZ Arnhem product design department in 2011.  Unlike many designers in general, the young designer Rick often develops new machines, tools and techniques for each new project to be able to retrieve new properties from a given material.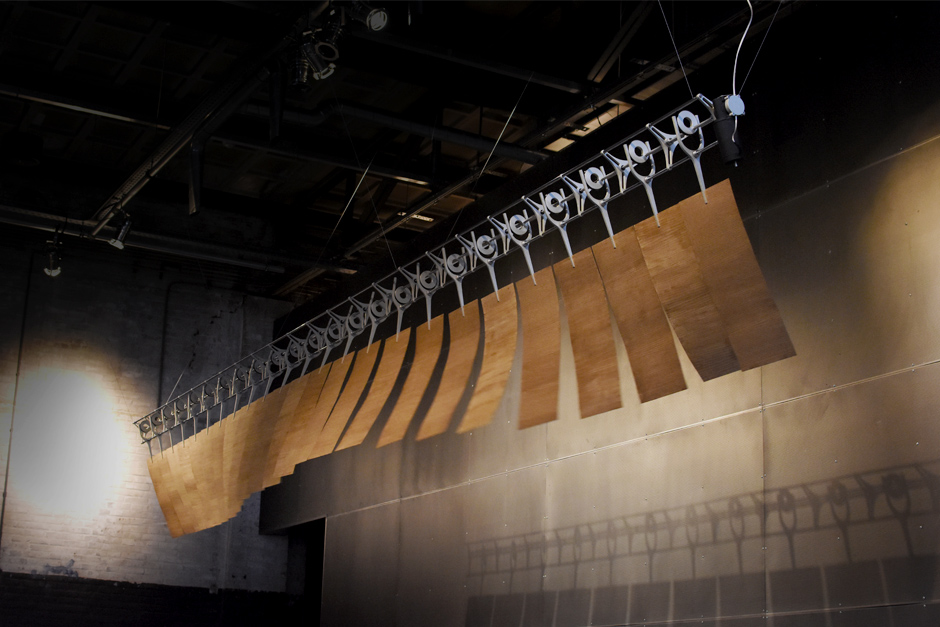 Cam Fan
in designing a product he focuses more on industrial materials that could be stretched out the potential of new beauty or aesthetics. The direct example is his awesomeness of Meshmatics chandelier.
"I want to discover new exciting possibilities for existing materials and techniques"
Rick Tegelaar
Below is the exclusive interview with Rick Tegelaar about Moooi and his latest activity.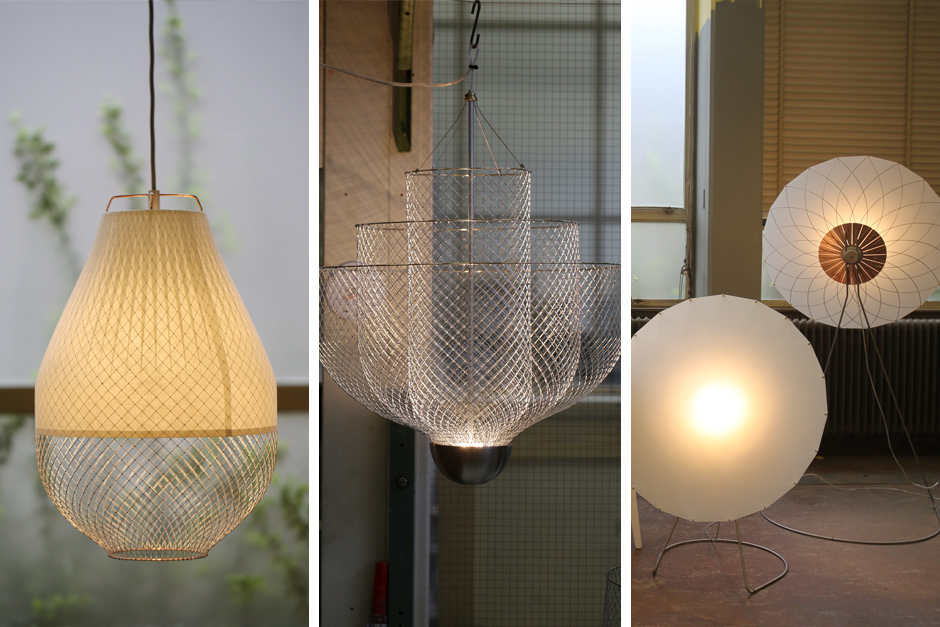 Open Meshmatics lamp, Meshmatics Chandelier, Filigree Floorlamp
tell us briefly how did Moooi approach you for 2017 exhibition at
Salone del Mobile
I was exhibiting in Dubai and my booth was right next to that of Marcel Wanders. We never met before but I was already working with Moooi on the Filigree Floorlamp. It was about to be released so I walked up to Marcel to introduce myself.  We talked a little bit about the Filigree before he pointed at the Meshmatics Chandelier and said; Who made this piece? I told him it was also mine and within 3 minutes it was settled. Now we're working together with Moooi to transform our artisanal production proces into a more industrial proces. It's great to see all the new machines and tools come alive and to see the design take a next step too.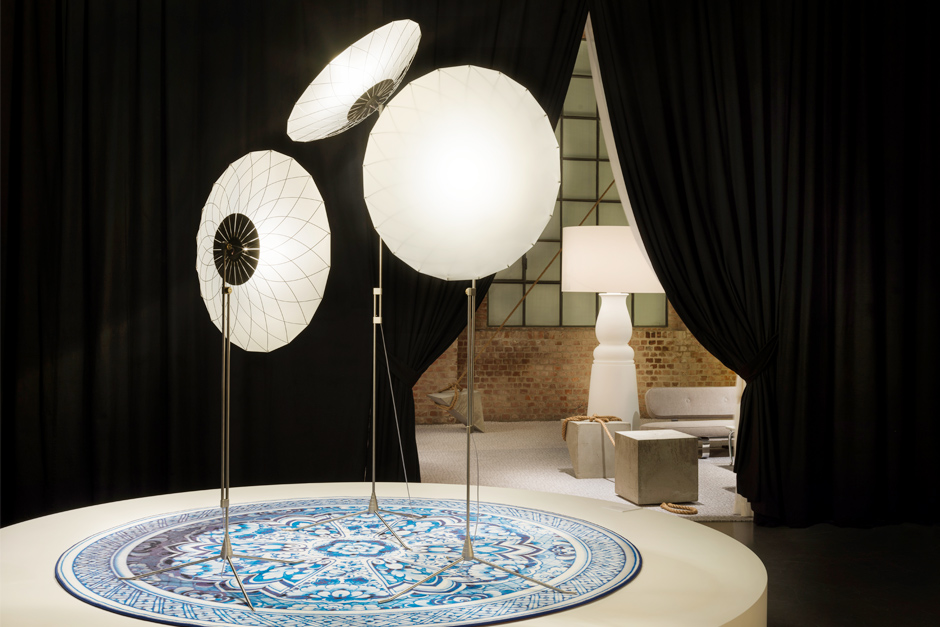 Filigree Floorlamp
The inspiration behind your latest Meshmatics Chandelier
It all started with the material, wire mesh. It's a pretty basic material, but I took a serious approach and developed my own technique to shape it in a very controlled way. I built my own machine and developed a set of tools to handle. the material. This precise way of working uncovers a whole new aesthetic quality of the material. Also, by stretching the mesh it also becomes stronger so that enables me to make very light and transparent structures. Something that you can see very well in the Meshmatics Chandelier. It has an integrated LED that shines upward to illuminate the mesh and cast an elaborate web of shadows on the ceiling.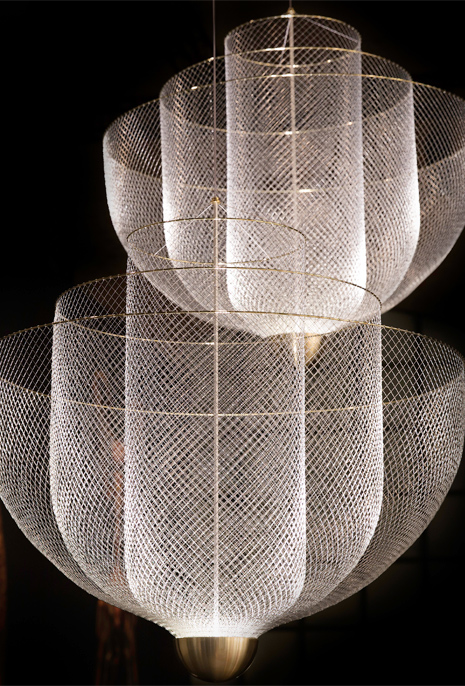 01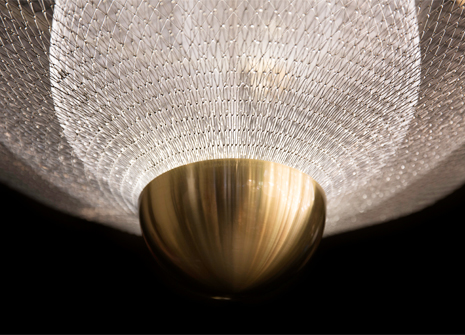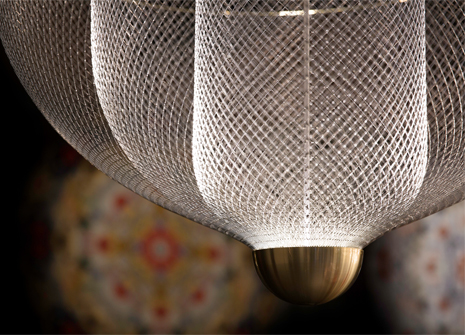 Are you working for new design or upcoming collaboration?
We're working on several projects now. We just finished our work for the in4nite project by Low&Bonar. Using the unique properties of the material Colback we developed a custom 3D pricing technique. We're now looking in to how we can develop this further with a partner in the footwear industry. Next to that we're working on a huge lighting installation for a renovated building in Amsterdam called Capital C. I have a fascination for lighting so that's something I also really enjoy doing.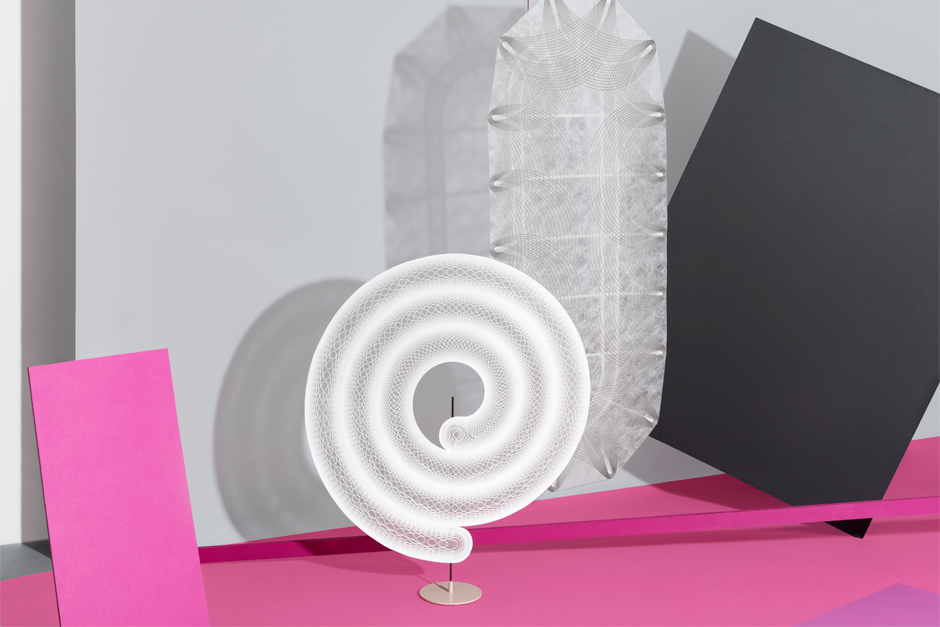 in4nite project
The latest design or interior book that you purchased or read?
I'm not really into books actually. I have a couple, mostly with information about materials and techniques. Most of my knowledge and input comes from YouTube. I watch a lot of clips about machining and manufacturing.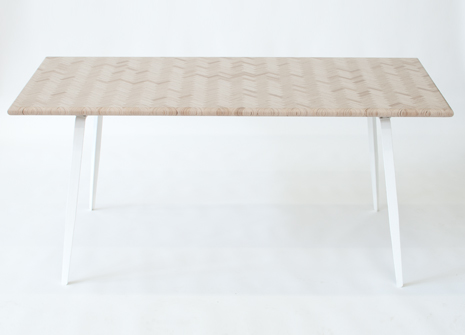 01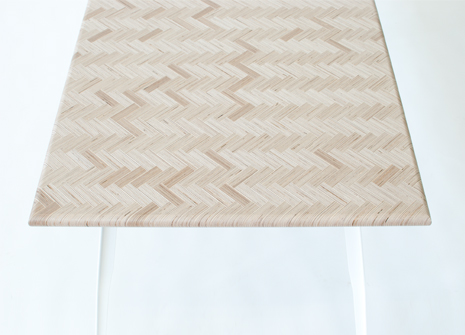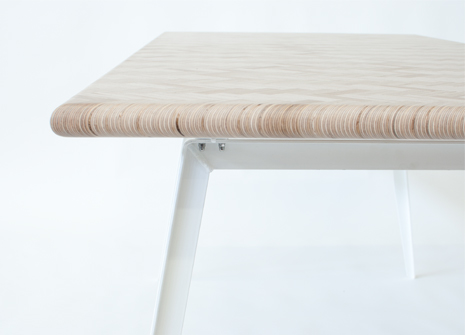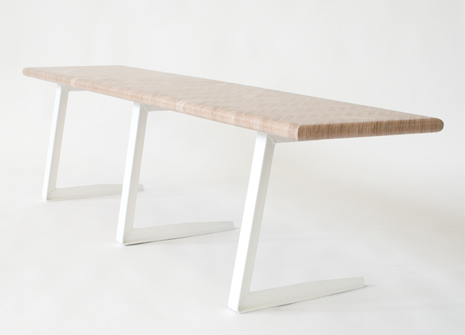 Design destination that you wish to visit in your next journey!

I would love to go to the US some time. I've never been there so I would love to explore New York, but also cities like Miami, LA and San Fransisco. Maybe I have to do a road trip or something similar. I would also love to see more of Asia and the Middle East.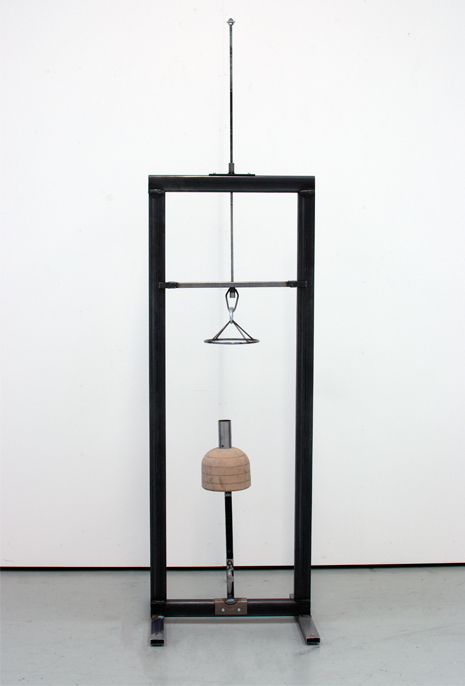 01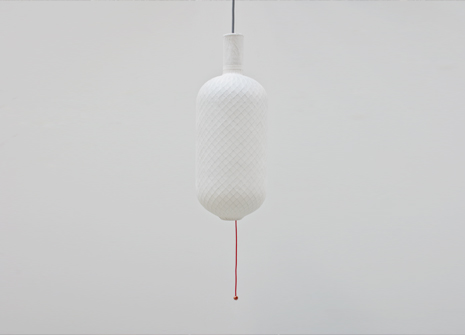 02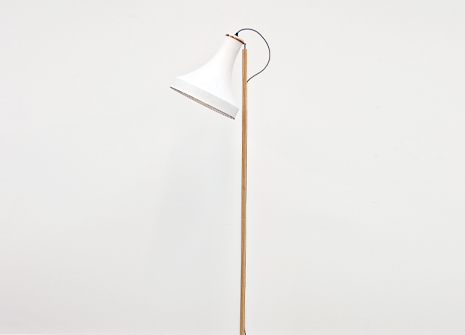 03
Do you believe in sustainability in every design?
I thing sustainability is something every designer has in mind these days. However, I believe it comes in many forms. Making a product that is both mechanically and aesthetically durable is my main focus, but I would also like to work more with biodegradable materials. Earlier this year Arno Geesink of KRAFT Architects and myself attempted to make a cheap, easy to build, bio-based and bio-degradable tiny house out of PaperFoam. It didn't quite work the first time but we learned a lot about working with the materials so I can see ourselves giving it another go in the future.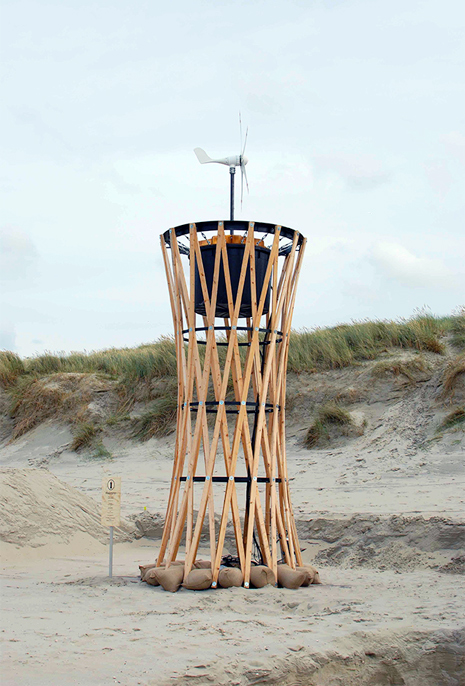 01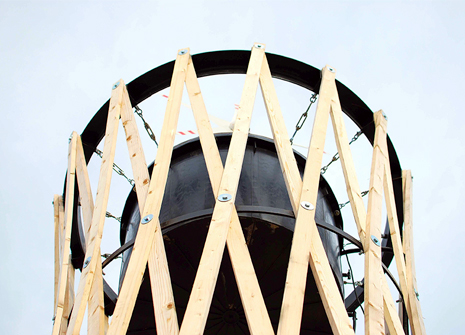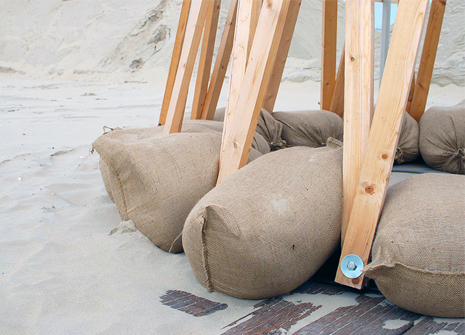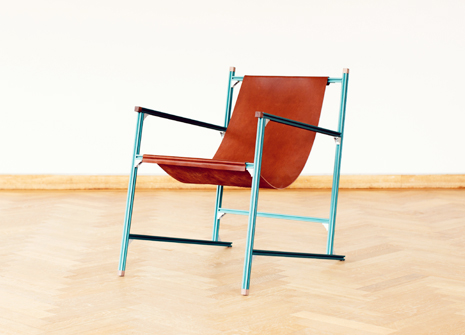 01