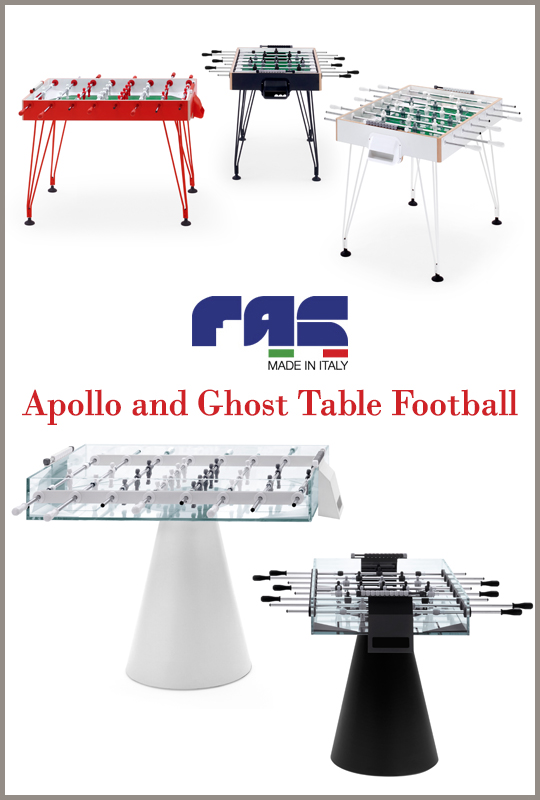 presented by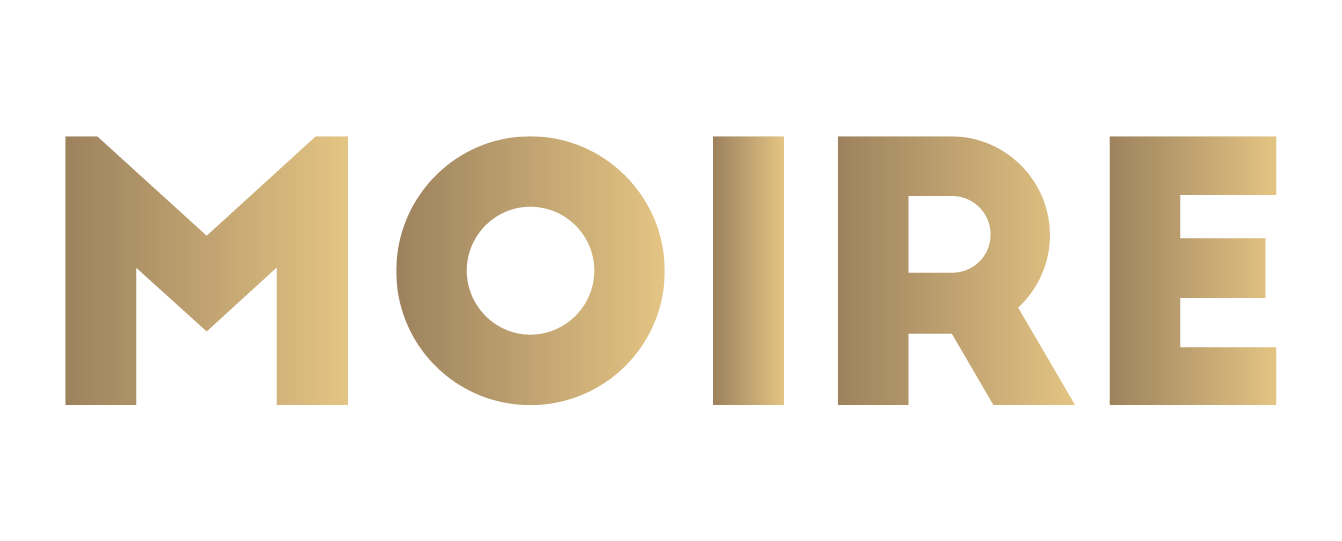 Apollo and Ghost Table Football by Fas Pendezza
Published by Sugar & Cream, Wednesday 08 April 2020
Text by Dinda Bestari, Image courtesy of Fas Pendezza
Entertaining Way to Play 'Football' @Home
Seeing the current situation with the postponement of the FIFA 2020 world soccer league, and the global condition that requires #stayathome and #workfromhome, soccer enthusiasts must feel a great disappointment.
No worries, karena S&C menawarkan rekomendasi yang tepat untuk Anda. Fas Pendezza, perusahaan manufaktur yang berlokasi di Villa d'Ogna (Bergamo) dengan spesialisasi dalam game tables dan aksesori. Dengan gaya khas dan keahlian yang luar biasa, setiap langkah produksi diikuti dengan cermat hingga detail terkecil untuk memastikan keunggulan, dari pilihan bahan yang berkelanjutan dan hasil akhir yang tidak beracun hingga inspeksi kualitas berkala, merilis permainan Table Football yang ikonis : Table Football Black Apollo 20 dan Table Football Black Ghost.
Table Football Black Apollo 20
Terinspirasi oleh perjalanan pertama manusia ke bulan, Apollo 20 adalah table football yang sempurna untuk bermain di dalam maupun di luar ruangan. 'Lapangan bermain' ini memiliki luas 1145 x 705 mm berlapis kayu lapis beech HPL yang kedap air, dengan rangka kaki dari batang logam 12 mm. Miliki ketinggian 855 mm, namun dapat disesuaikan.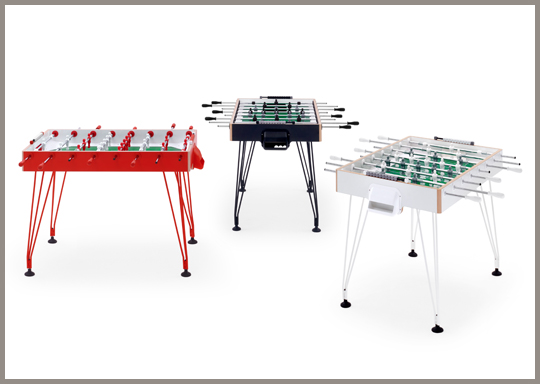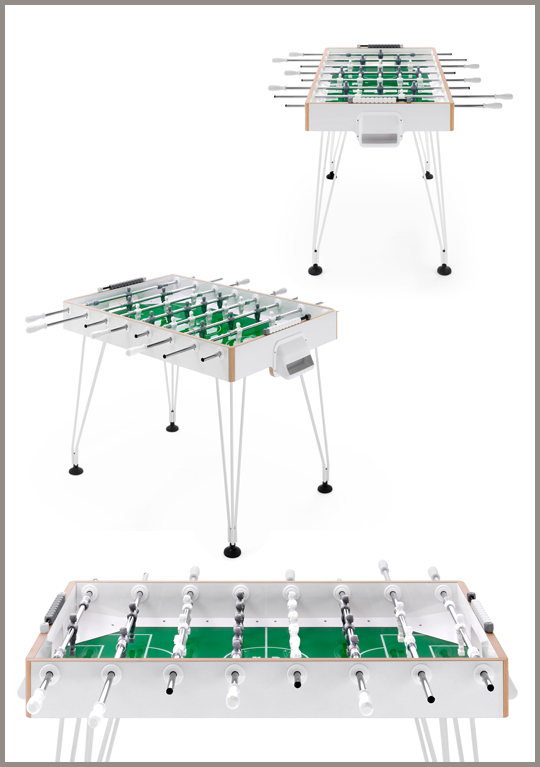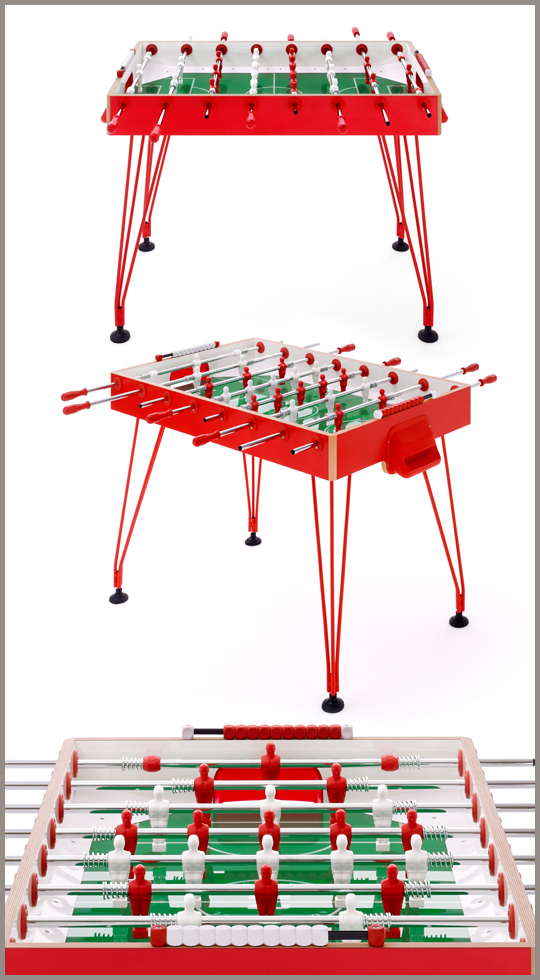 |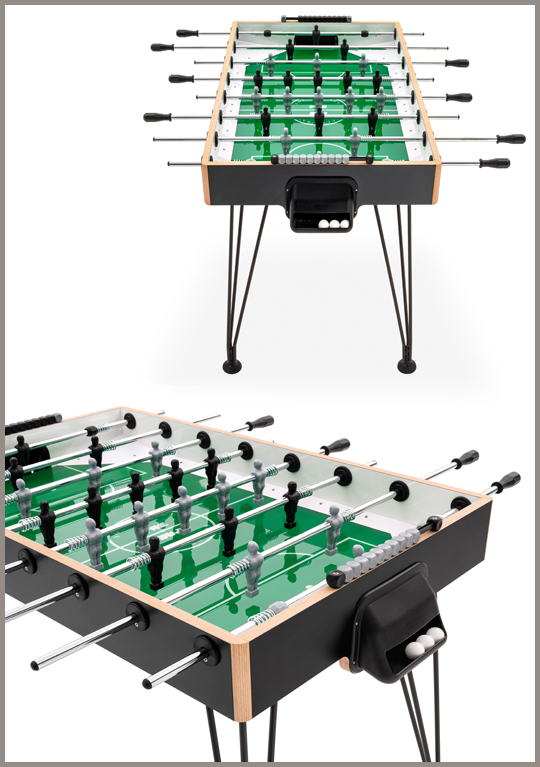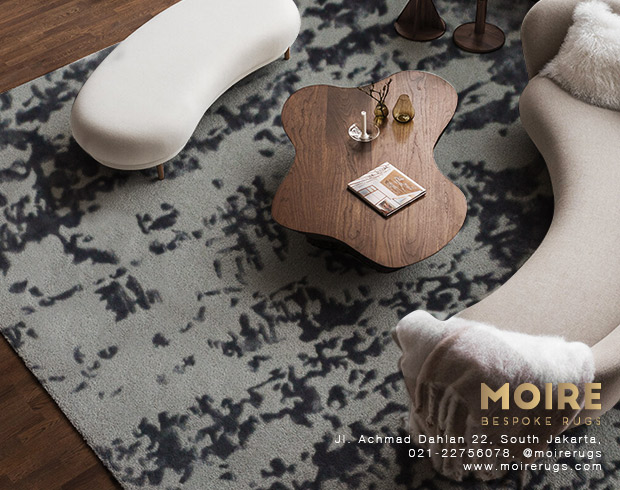 Presented by MOIRE Rugs
Table Football Black Ghost
Glass table football profesional oleh Fas Pendezza ini memiliki tampilan yang elegan, halus dan kontemporer. Strukturnya terbuat dari logam berbentuk kerucut, sementara 'lapangan bermain' seluass 1145 x 705 mm terbuat dari kaca tempered transparan berlapisan logam. Table football dilengkapi dengan 'kiper' yang dapat berotasi 180 ° ini, memiliki ketinggian 855 mm namun dapat disesuaikan.