The Unexpected Magic of Natural Light Marble
Prepare to be amazed by the latest masterpiece from antoniolupi in the shape of a freestanding washbasin made of marble. Pretty, elegant, and light are just a few keywords that come to mind when someone mentions the geometric INTRECCIO washbasin.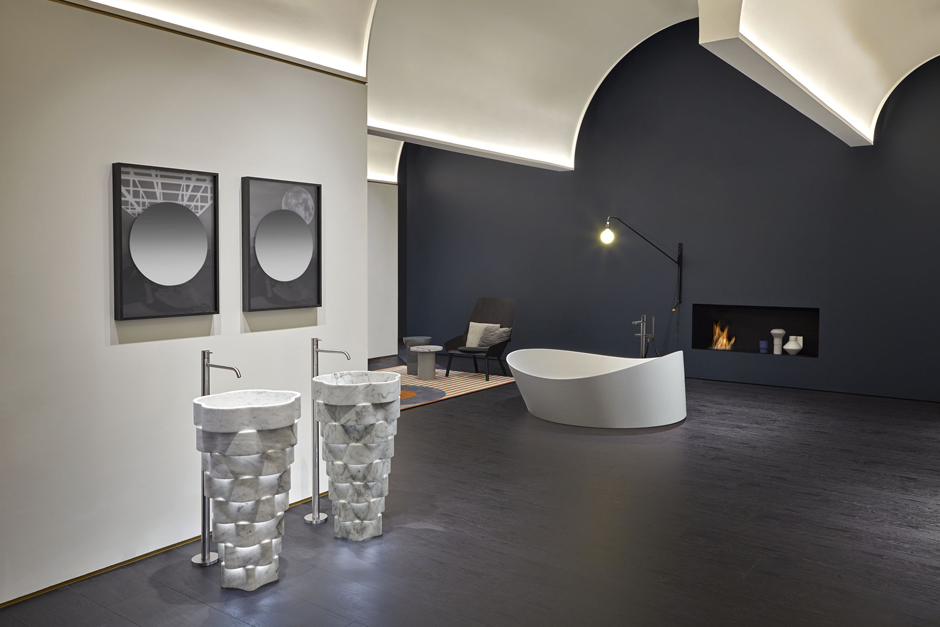 Designed by Paolo Ulian for antoniolupi, INTRECCIO is a monumental tribute to the superiority of sculpture. "A basket for water" which embodies antoniolupi's utmost commitment to innovation.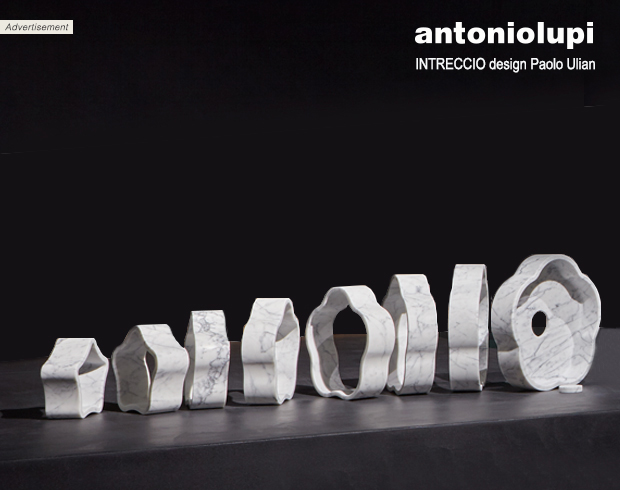 Presented by antoniolupi – INTRECCIO by Paolo Ulian
Coming up with the latest innovation and breakthrough by creating things that have never been done before seems to be the definitive formula of antoniolupi's success story. And for this Tuscan brand, innovation also means collaborating with other designer in order to produce an explosion of creativity.
antoniolupi – The Magical INTRECCIO by Paolo Ulian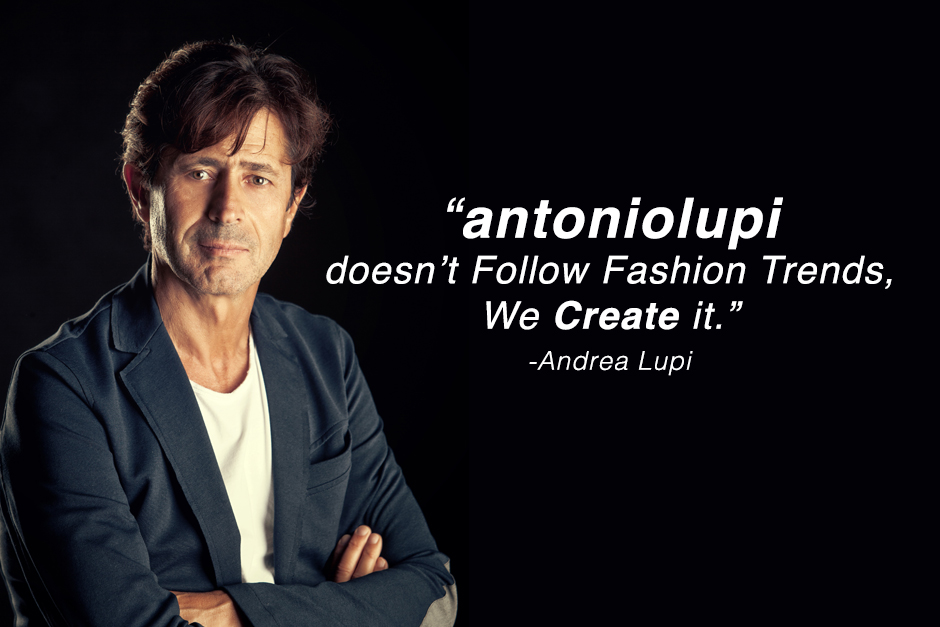 Andrea Lupi
The latest "explosion" is no doubt caused by INTRECCIO, the creation of veteran designer Paolo Ulian who had contributed splendidly to a number of antoniolupi's products in the past. More than just a freestanding washbasin that's made entirely of marble, INTRECCIO implicitly underlines that it is actually a combination between a manmade sophisticated piece and a great beauty of natural form.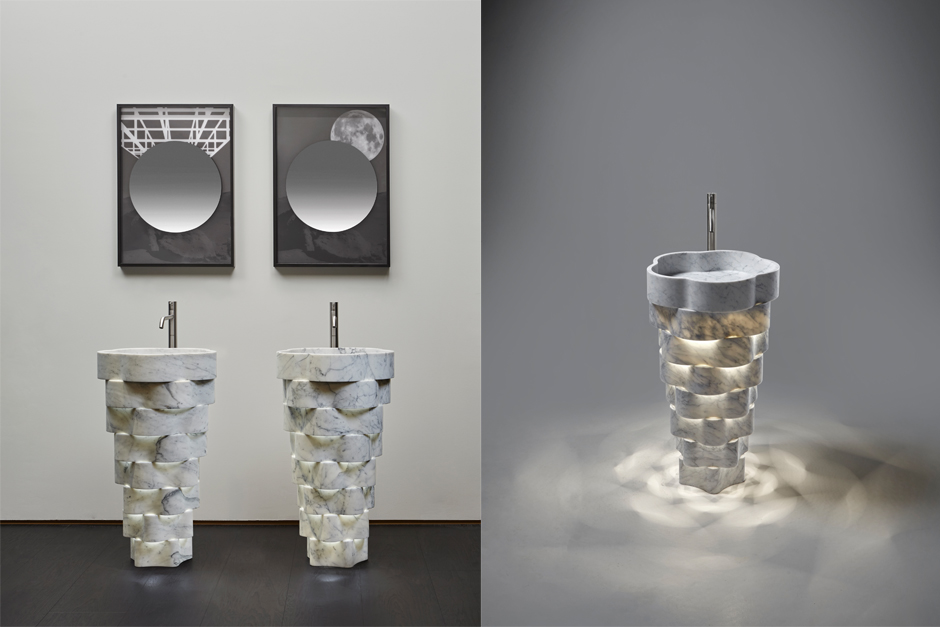 Using Carrara marble, INTRECCIO is a testament of a balancing act between light and solid, hard and liquid, up to date and natural. INTRECCIO represents the evolution of efforts made by antoniolupi and Paolo Ulian to investigate the relationship between ancient materials and the latest processing techniques.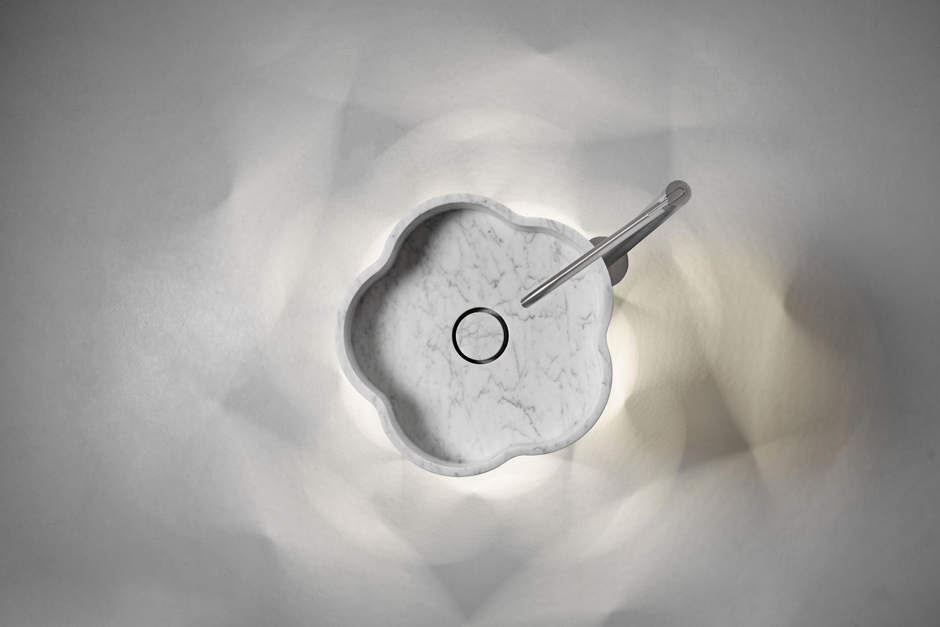 Created from a marble block, the pieces are optimized in a way to accomplish geometric and three-dimensional volume with a very light finished product that weighs at "only" 55 kg. In addition, making use of a four-divided marble block to be processed into four different sinks is also an added value from INTRECCIO in terms of saving resources and material.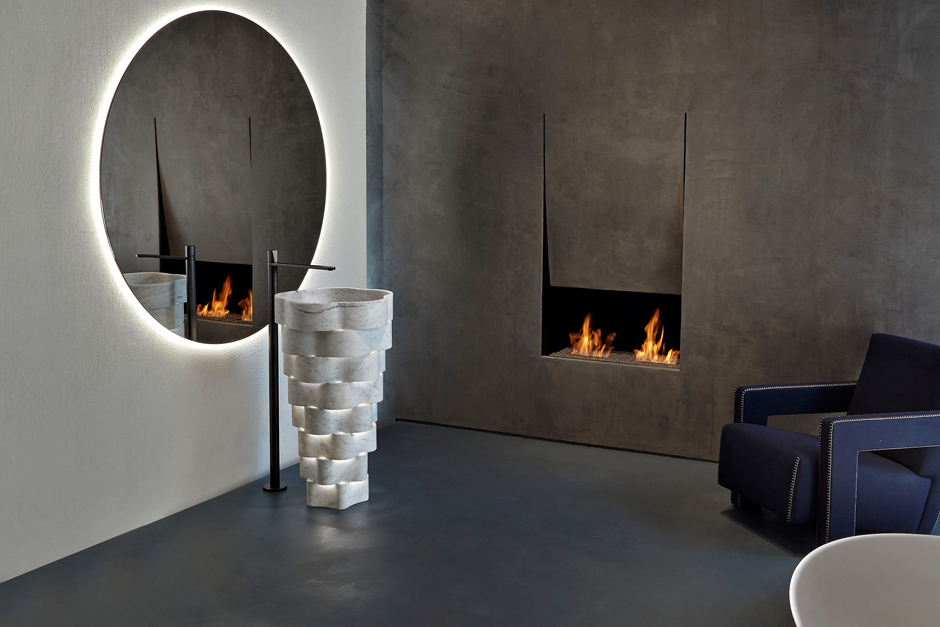 Through INTRECCIO, antoniolupi and Paolo Ulian succeed in demonstrating a brilliand and unexpected aesthetic expression. This washbasin will surely enhance the elegant and contemporary feel throughout the bathroom.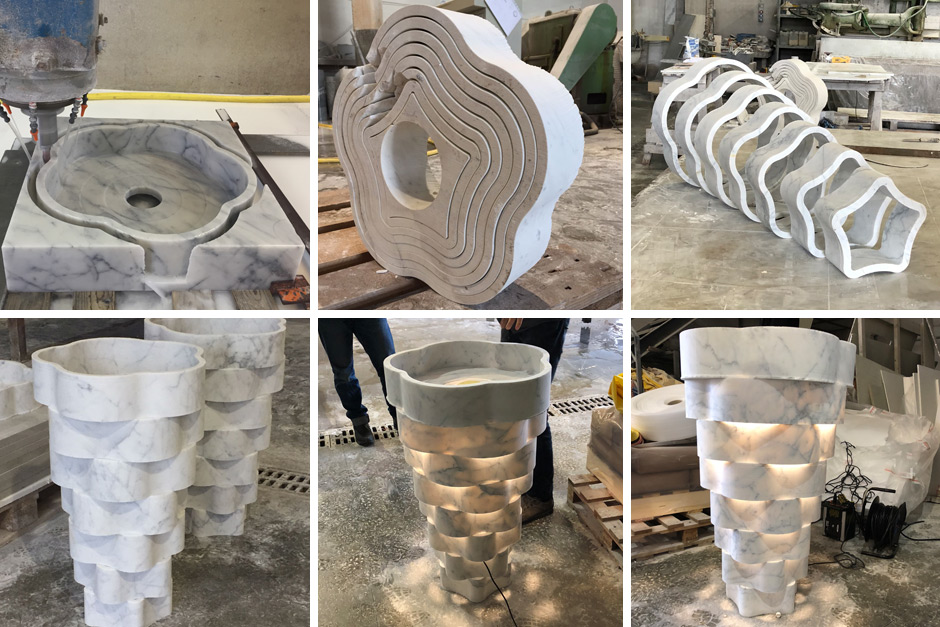 Paolo Ulian Explains Intreccio at Salone del Mobile 2018, Milan
The Unexpected Magic of Natural Light Marble
Anda akan dibuat kagum oleh antoniolupi atas sebuah maha karya dari sebongkah marmer yang menjelma menjadi sebuah wastafel dengan keajaiban tak terduga. Cantik, anggun, bercitra seni tinggi, berkesan ringan dengan pesona geometris yang ajaib tertuang harmonis di wastafel INTRECCIO.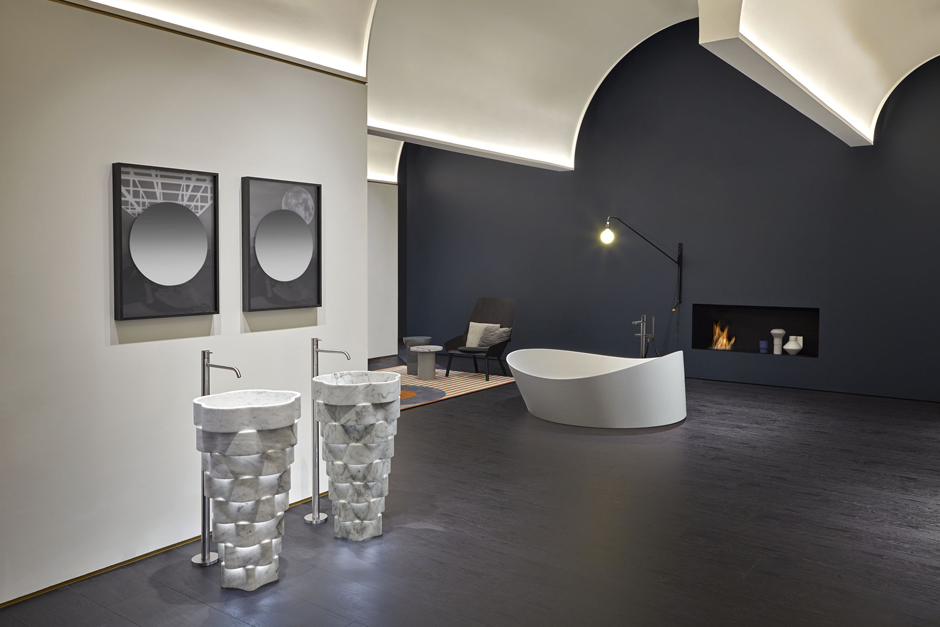 Didesain oleh Paolo Ulian untuk antoniolupi, Intreccio merupakan sebuah tribut monumental untuk kedigdayaan seni pahat. Sebuah 'keranjang untuk air' yang mengejawantahkan komitmen antoniolupi terhadap inovasi.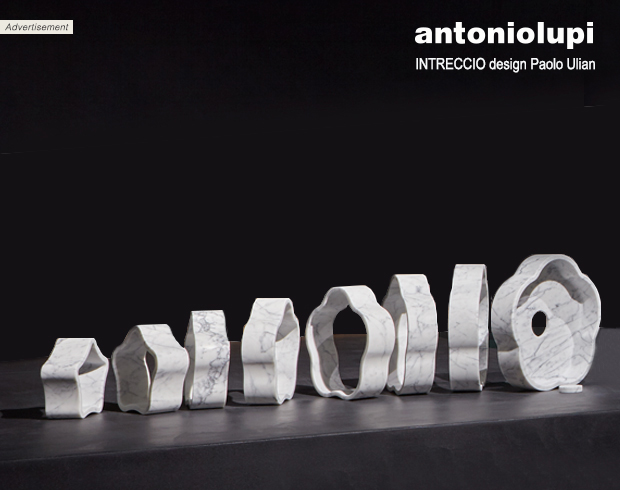 Presented by antoniolupi – INTRECCIO by Paolo Ulian
Bergerak dengan inovasi dan menggelontorkan terobosan dengan mewujudkan hal-hal yang belum pernah terbayangkan atau dilakukan sebelumnya seakan telah menjadi rumusan untuk mendefinisikan antoniolupi. Dan bagi brand yang berpusat di Tuscany, Italia ini, melakukan pembaruan juga berarti bertumbukan dengan kekuatan lain, yakni para desainer, yang dapat menghasilkan ledakan kreativitas.
antoniolupi – The Magical INTRECCIO by Paolo Ulian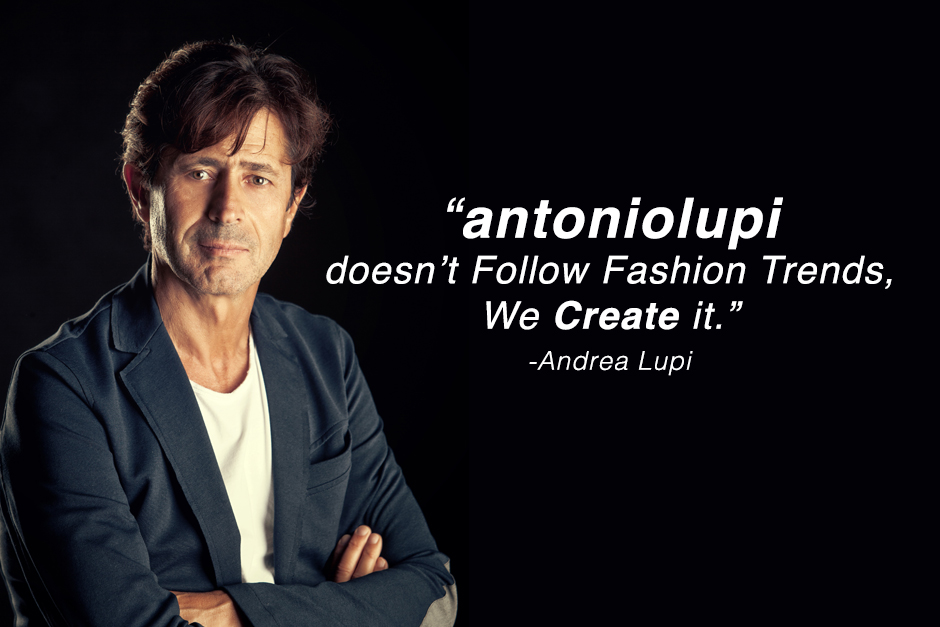 Andrea Lupi
'Ledakan' kali ini ditimbulkan oleh Intreccio, kreasi desainer kawakan Paolo Ulian yang memang telah mengontribusikan sentuhannya untuk sejumlah produk antoniolupi. Lebih dari sekadar wastafel freestanding yang seluruhnya terbuat dari marmer, Intreccio secara tersirat menggarisbawahi substansi bahwa ia adalah kombinasi antara kehebatan daya cipta manusia dan keagungan alam.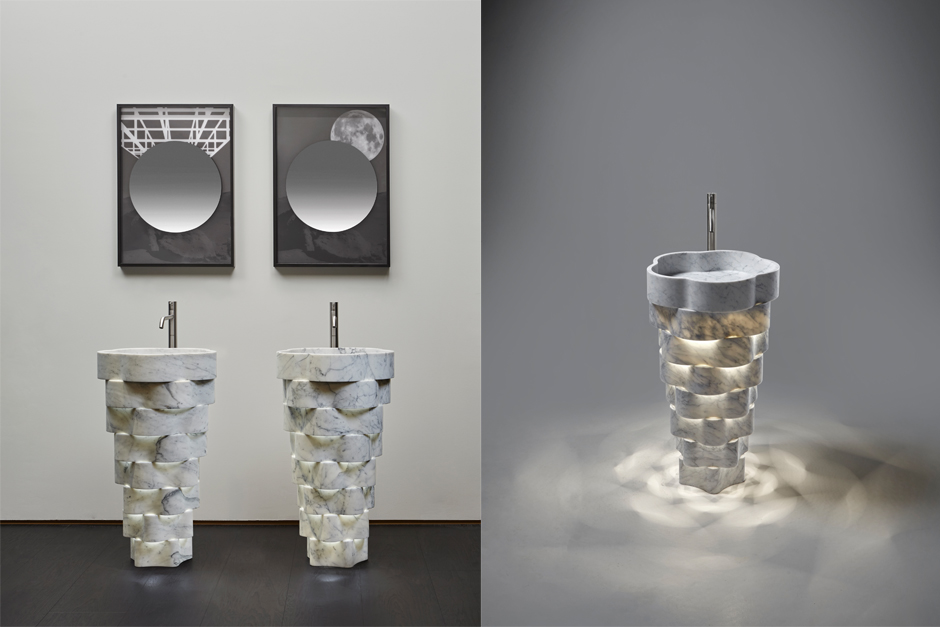 Menggunakan marmer Carrara, Intreccio berdiri tegak dengan pijakan penuh keseimbangan antara ringan dan solid, keras dan cair, mutakhir dan natural. Intreccio merepresentasikan evolusi dari upaya yang dilakukan oleh antoniolupi dan Paolo Ulian untuk menginvestigasi keterkaitan antara material kuno dan teknik pemrosesan terbaru.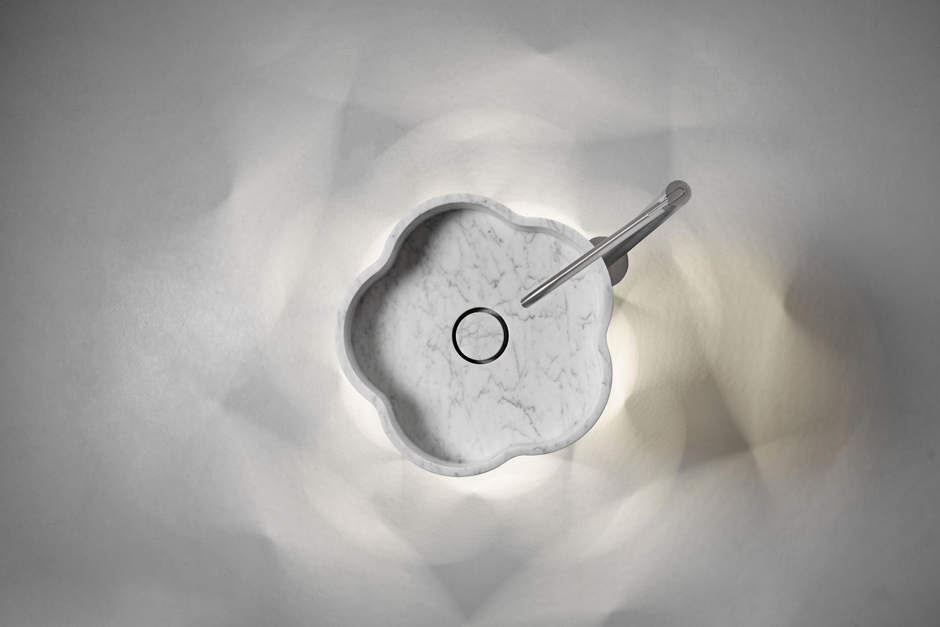 Tercipta dari sebuah balok marmer, potongan-potongan dioptimalkan untuk mewujudkan volume tiga dimensi nan geometris, dengan bantuan teknologi pengontrol numerik untuk menghadirkan bentuk melengkung dan tipis serta terkesan ringan (55 kg). Selain itu, memberdayakan sebuah blok marmer yang dibagi menjadi empat untuk diolah menjadi empat wastafel, menjadi nilai tambah tersendiri bagi Intreccio dalam hal penghematan sumber daya dan material.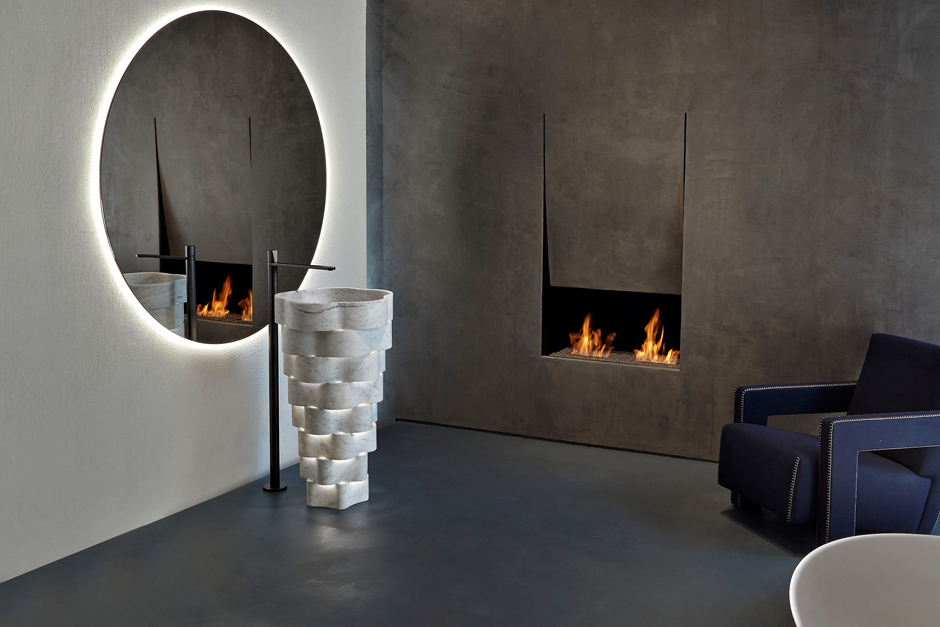 Melalui Intreccio, antoniolupi dan Paolo Ulian mengungkapkan ekspresi estetis yang brilian dan tak terduga. Mempertegas nuansa elegan dan kontemporer di sekujur kamar mandi.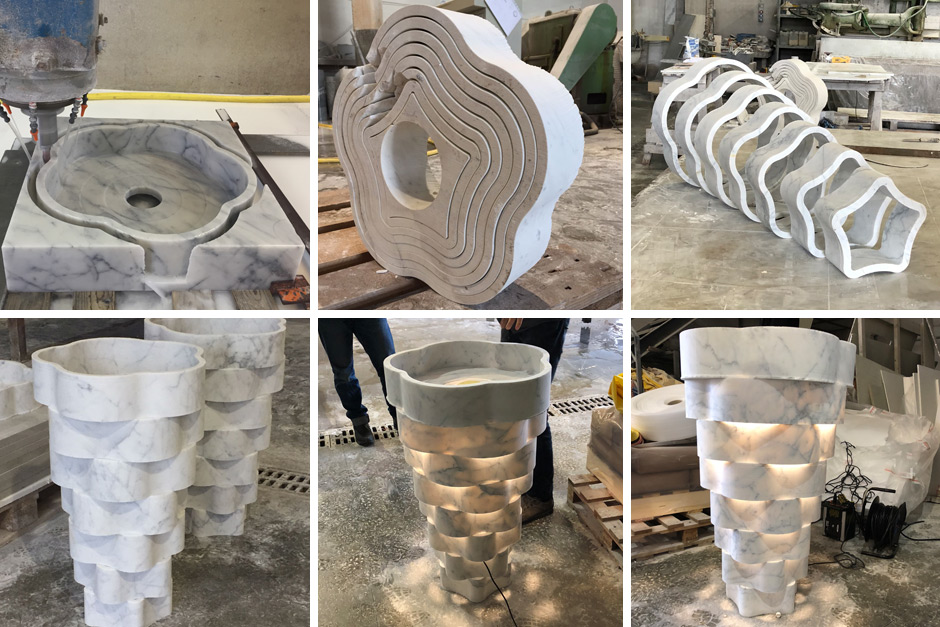 Paolo Ulian Explains Intreccio at Salone del Mobile 2018, Milan