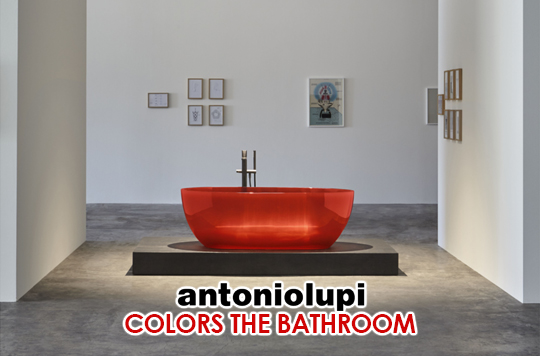 presented by

ANTONIOLUPI COLORS THE BATHROOM
Published by Sugar & Cream, Monday 12 December 2022
Images courtesy of antoniolupi
antoniolupi's Colormood is Tinged with Endless Shades for A Total Look of Maximum Customization
Put sparkle back into your bathroom with some fabulous colours!  A colourful bathroom may breathe a new life. Many experts agree that colour serves as energy nutrition in a space. Why don't you induce some colours in your bathroom in 2023.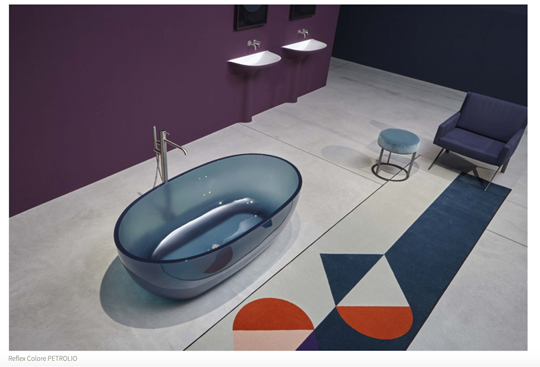 The bespoke label antoniolupi has brought color into the bathroom since its origins when it produced colorful mirrors and accessories. Always maintaining an important role, today color becomes the real protagonist with Colormood. antoniolupi has always experimented and patented many new materials: Flumood, Cristalmood and Colormood. The latter is the true triumph of color. Colormood is available in a wide range of colors, to offer architects and designers endless design and aesthetic possibilities to offer better projects suited to the needs of their clients.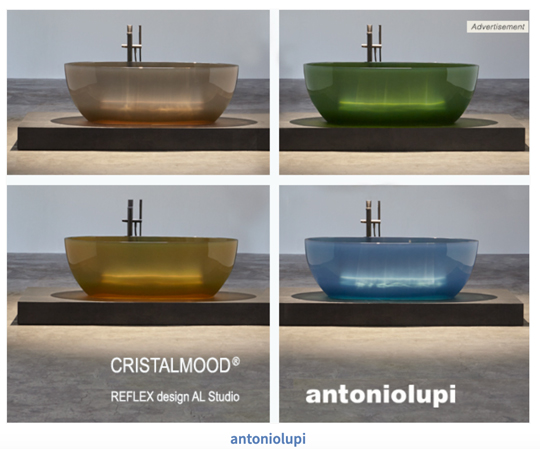 Read here about 'antoniolupi's ALBUME – Wins Wallpaper* Design Awards 2019'
Read here about 'EDIDA 2021 BATHROOM WINNER : BORGHI BY GUMDESIGN FOR ANTONIOLUPI'
Treatment against stains
Colormood by antoniolupi offers high resistance to stains as well as having excellent technical and aesthetic properties. This finish gives the surfaces an exclusive velvety touch, a unique resistance and an extraordinary aesthetic value, extremely opaque, anti- fingerprint, resistant to micro-scratches on the surface, does not reflect light and is able to adapt perfectly to any interior design project. Colormood is available in a wide range of colors, to offer architects and designers infinite design and aesthetic possibilities and therefore create better projects suited to the needs of their clients.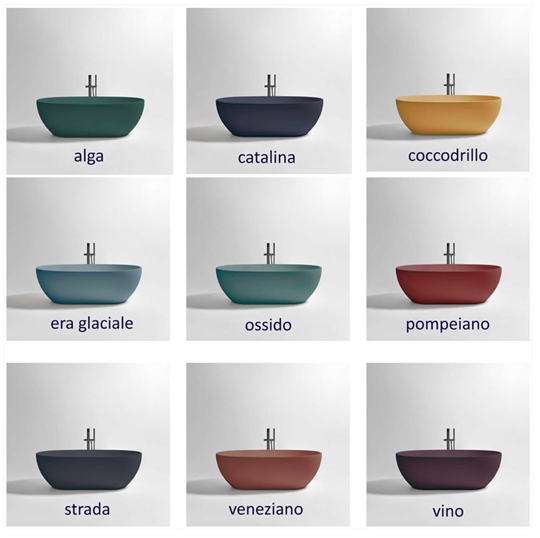 Presented by Le Chateau Living
The advantages of this material are the result of specific technologies and the expert hands of technicians and craftsmen who verify that the product is up to our quality standards. All manufacturing processes are controlled directly within the company. Colormood is a certainty for our customers, who can be sure to buy a product carefully selected and processed in order to ensure quality, resistance and softness to the touch. Like all of the antoniolupi production, the choice of colors is the result of careful stylistic research that takes place within the company, so that all products can be combined between one collection and another.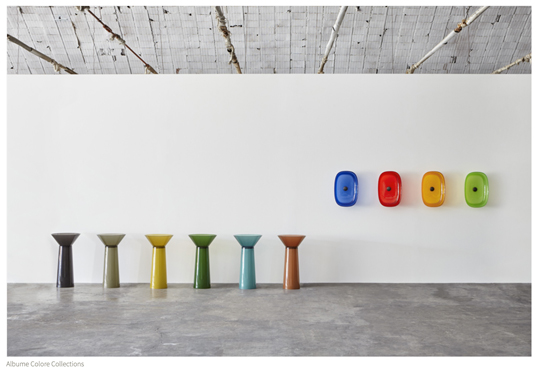 Reflex bathtub in Colormood
A pure geometry, a perfect oval, a presence that gives elegance and exclusivity to the bathroom. The particularity of the base from which the shape is generated gives an unedited image of the tub. The purity and organicity of the lines, capable of expressing lightness and solidity at the same time, combine with the large capacity and the perfect ergonomics of the volume that envelops the body guaranteeing perfect posture for truly complete relaxation.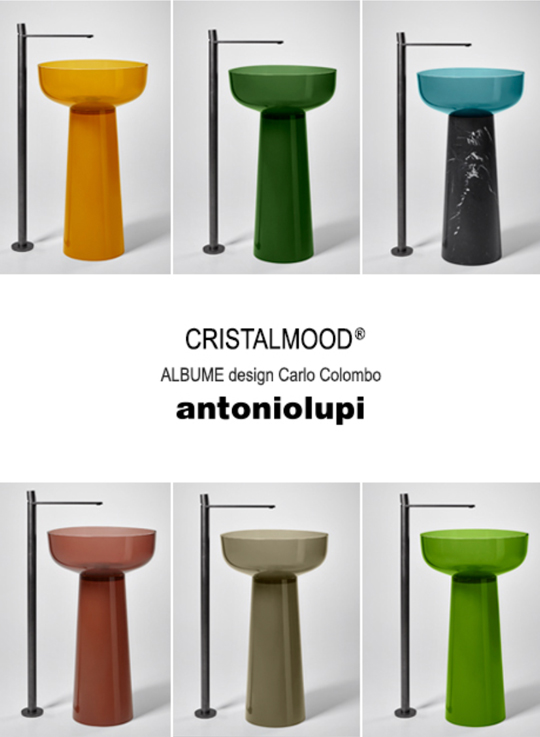 Read here about 'CRISTALMOOD by antoniolupi – REFLEX & ALBUME'
Fusto washbasin in colored Colormood, designed by Nevio Tellatin
Fusto is the freestanding washbasin with rigorous geometry and clean and precise lines.
A towel bar runs along the two sides of the sink, emphasizing its shape and defining the angle. The flat section conveys continuity with the rest of the composition.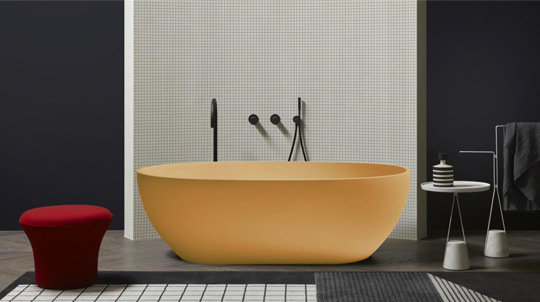 Read here about 'Antoniolupi – introduces Flumood' (Fusto Washbasin)
Read here about 'antoniolupi Wins ADI Design Index 2019 Awards'