HOTEL NO. 12 ROOMS
Eko Priharseno – UMA GIFT SHOP
Eko with Uma Gift Shop, a boutique providing various souvenirs such as books, accessories, limited edition of toys or even appliances, presented in a space inspired by the rich Torajan pattern named 'Ne Limbongan'. The otherwise 'traditional' pattern is transformed into contemporary when applied to the wall and floor textures. His design is not only fresh and vibrant but also showing how playfully beautiful, luxury and elegant can be for a gift shop.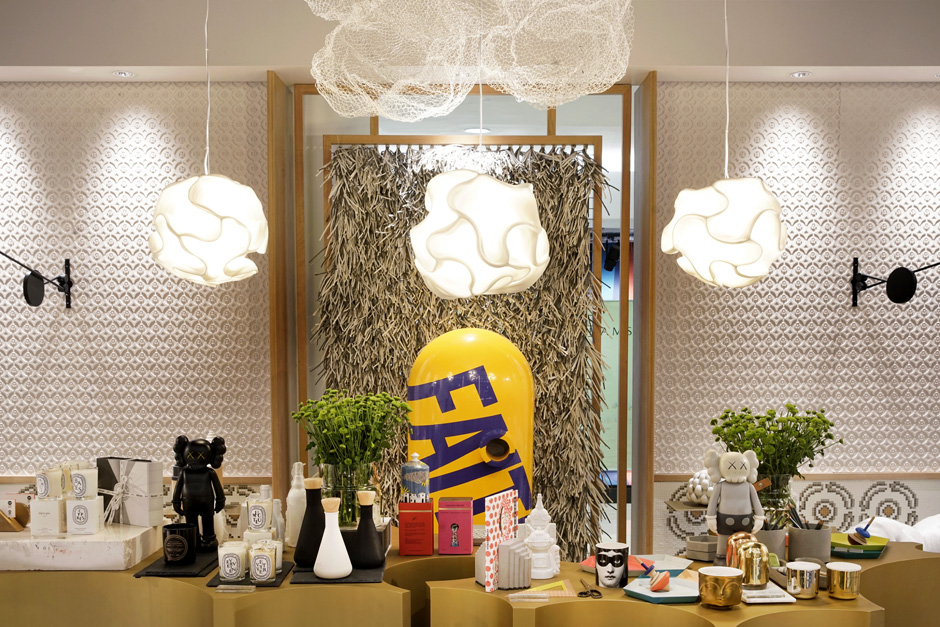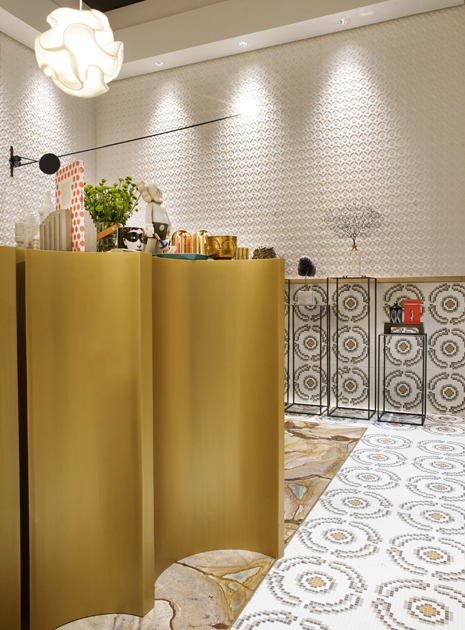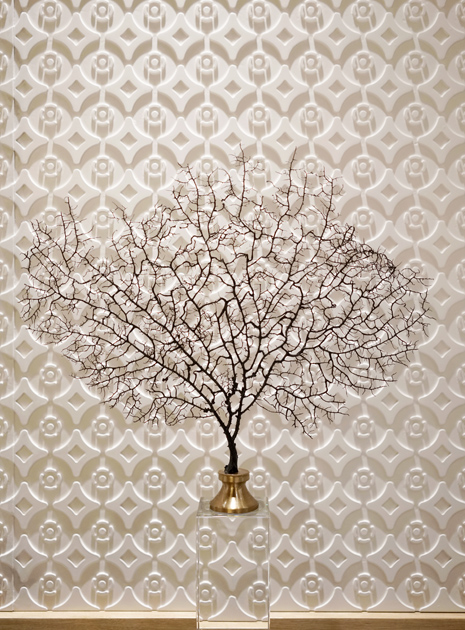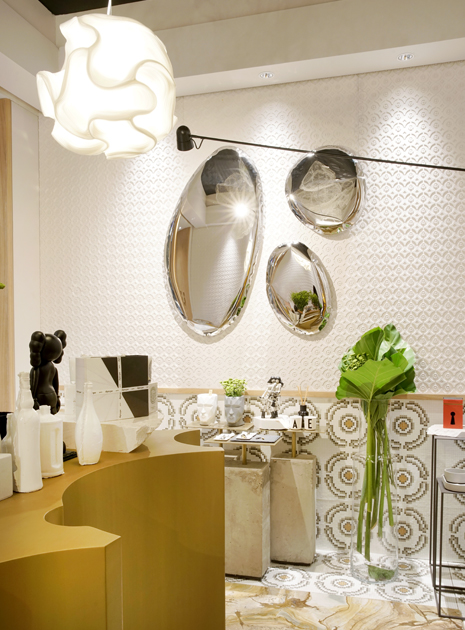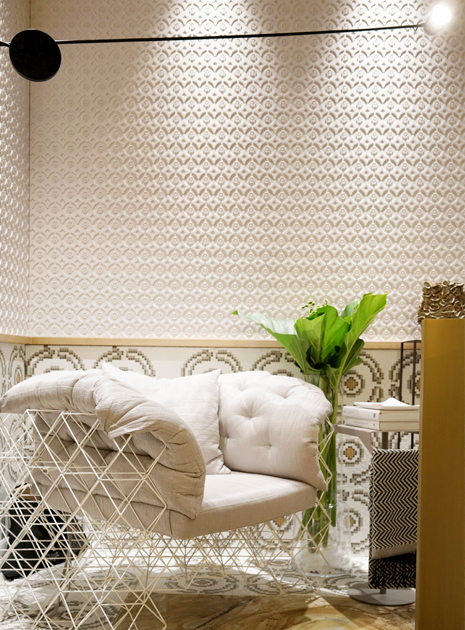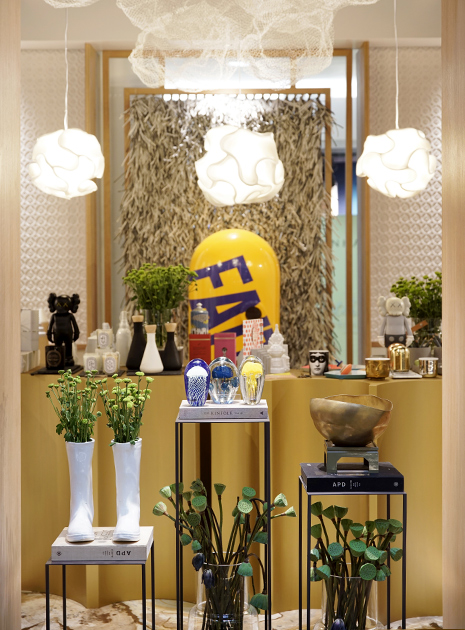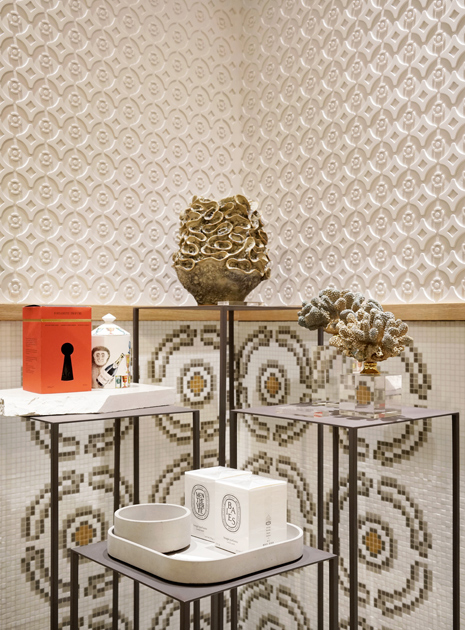 Vivianne Faye – POWDER ROOM
With 25 years of experience under her belt, Vivianne's creations have proven to be sophisticated, very layered, with a rich combination of textures. "I used the parang motif batik motif in concepting the hotels' toilets or Powder Room," says Vivianne. "It's applied to the wall using SICIS mozaic marble, flown in directly from Italy. Oh, and the multicolour marbles give an edgy and trendy impression, which I love". Vivi's Powder Room is uniquely divided into two separated rooms by function and design :'his' with masculine appeal while 'her' powder room comes with soft pastel ambiances.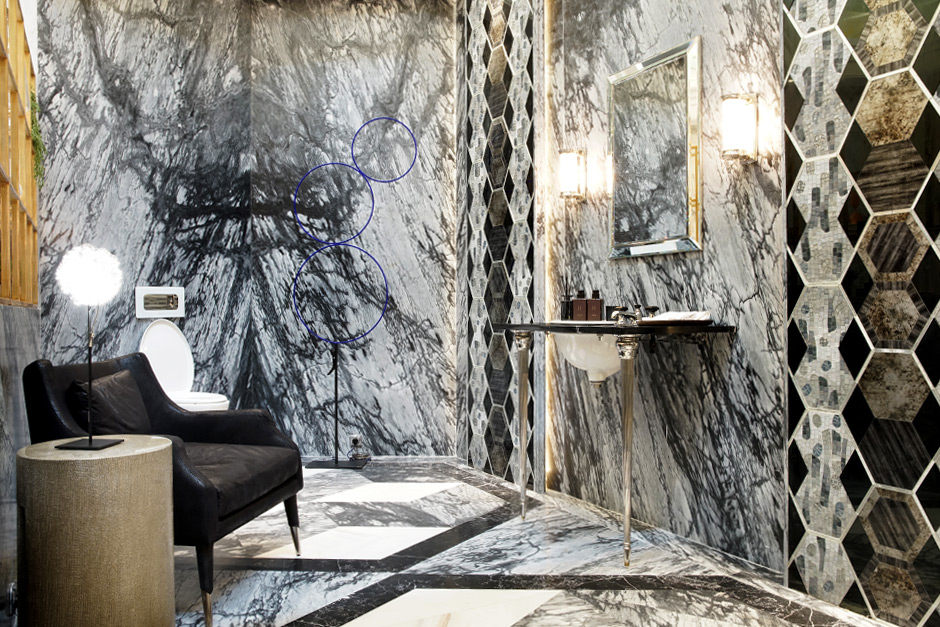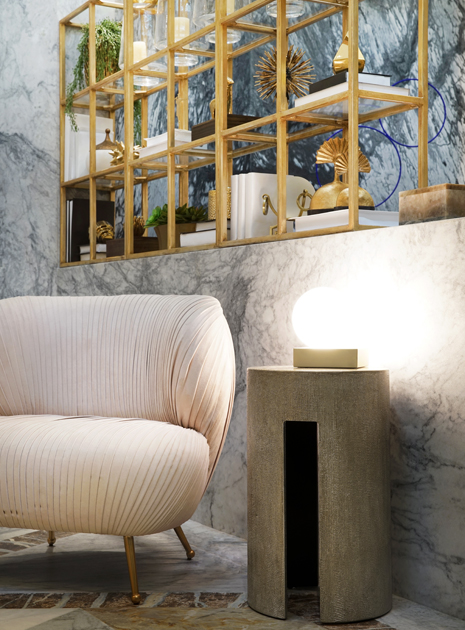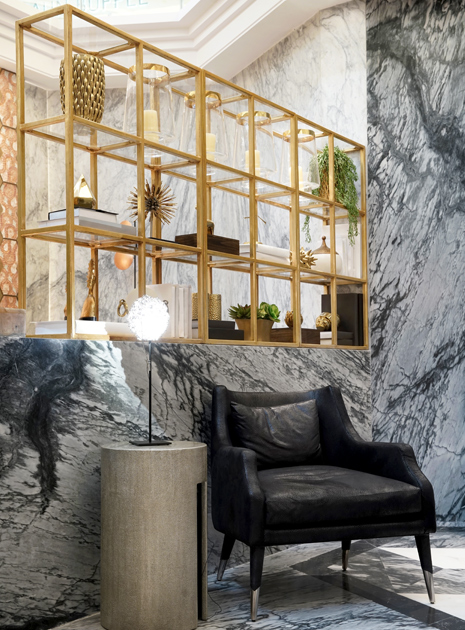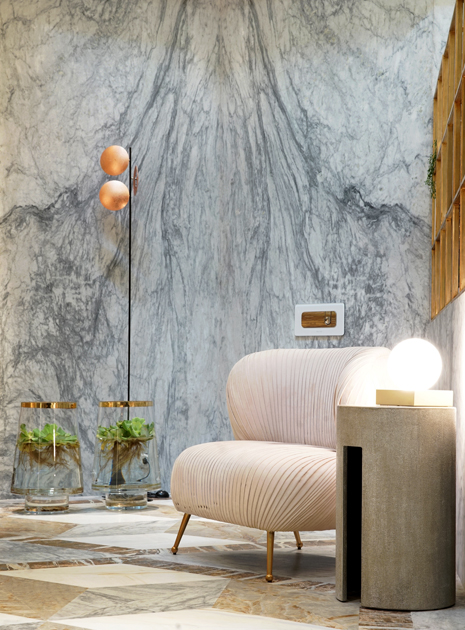 Anita Boentarman – SOKOGURU BEDROOM SUITE
"What makes Sokoguru Bedroom Suite special is the initial idea of a pillar, namely four main pillars of a traditional Javanese house or Joglo," explains Anita. This philosophy is the basis upon which Anita designs Sokoguru. Its implementation on a four-poster bed put in the middle of the living room, adapts to the philosophy of laying the bed of Javanese ancient kings, called centre of the Earth. She was also inspired by the pattern of Jawa Hokokai or Sakura batik pattern, which she says could also be an idea to manufacture a room divider pattern of a bedroom or bathroom.