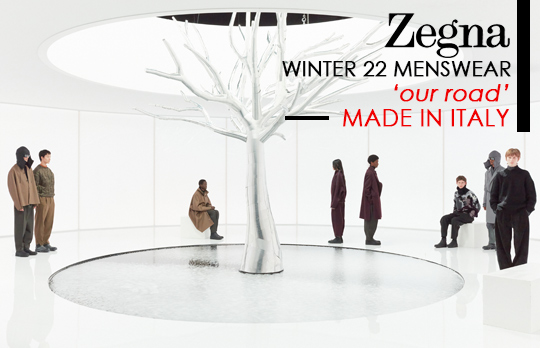 presented by

ZEGNA WINTER 22 MENSWEAR- 'our road', MADE IN ITALY
Published by Sugar & Cream, Thursday 27 January 2022
Images courtesy of Zegna
'A Path Worth Taking' Film
Ide-ide progresif mengalir dalam #ZegnaFW22 terbaru yang ditayangkan secara artistik dalam bentuk film. Imaginasi penonton digiring melalui pemandangan luar biasa di Oasi Zegna, di antara pegunungan Piedmont, Italia Utara. Koleksi ini menandai lahirnya kode-kode baru setelan busana pria yang lebih berani, mendobrak batasan formal, kasual hingga hibrida pakaian atletik.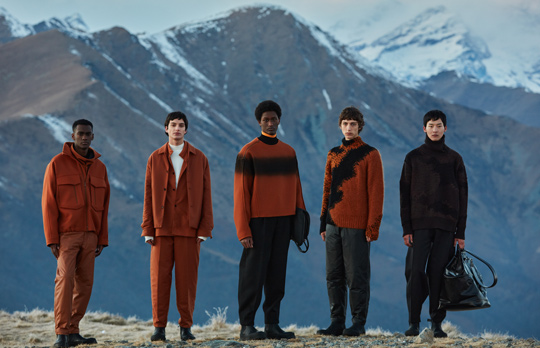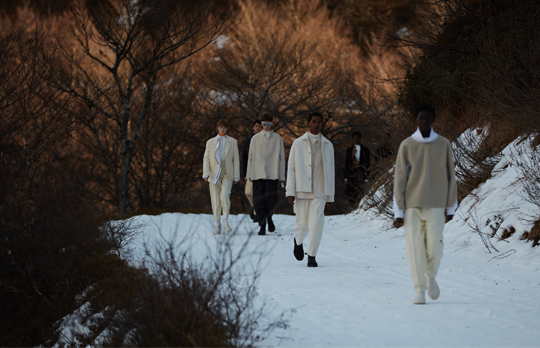 Simak di sini video ZEGNA Winter 2022 Fashion Show from Artistic Director Alessandro Sartori 
"I keep looking at the world through the Zegna lens. The reality we live in today requires adaptability; it asks us all to be fluid. Translating this idea into clothing means building a language of shapes and textures that grows and consolidates over time, matching the needs of the moment. The notion of the hybrid is one I keep exploring, because there's progress in erasing staid categories"– Alessandro Sartori, Artistic Director.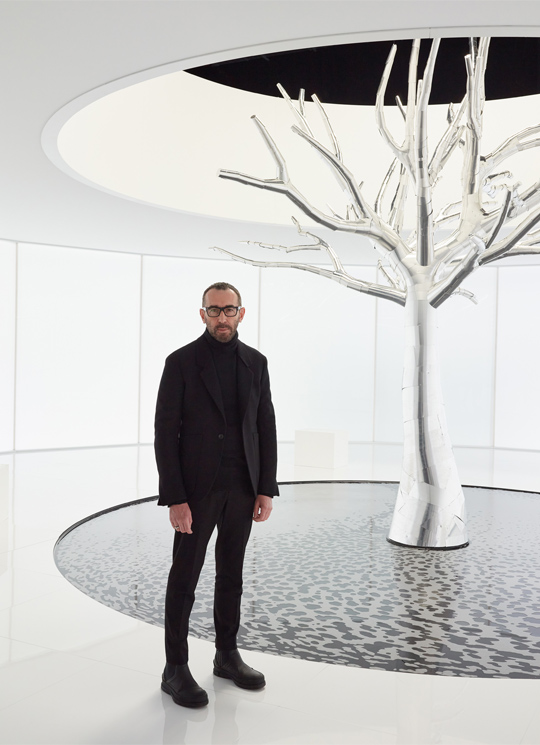 Alessandro Sartori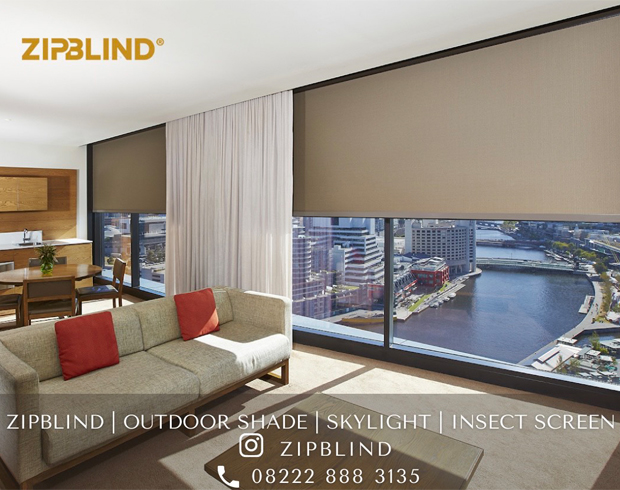 Presented by Zipblind
Koleksi tampil memesona dan seperti biasanya memperlihatkan visi kontemporer yang fungsional, individual, nyaman namun tidak komformis. Peragaan koleksi diperlihatkan melalui transisi dari ruang luar (outdoor) masuk kehidupan di dalam ruang. Mempertegas integral fleksibilitas koleksi dengan fungsi gandanya. Dari jaket, mantel, parka, pullover, jumper, celana panjang dan sebagainya menampilkan bahan pilihan #UseTheExistingTM seperti gabardine, scuba wol, sutra teknis, denim wol hingga bahan terbaru Oasi Cashmere (khusus Zegna).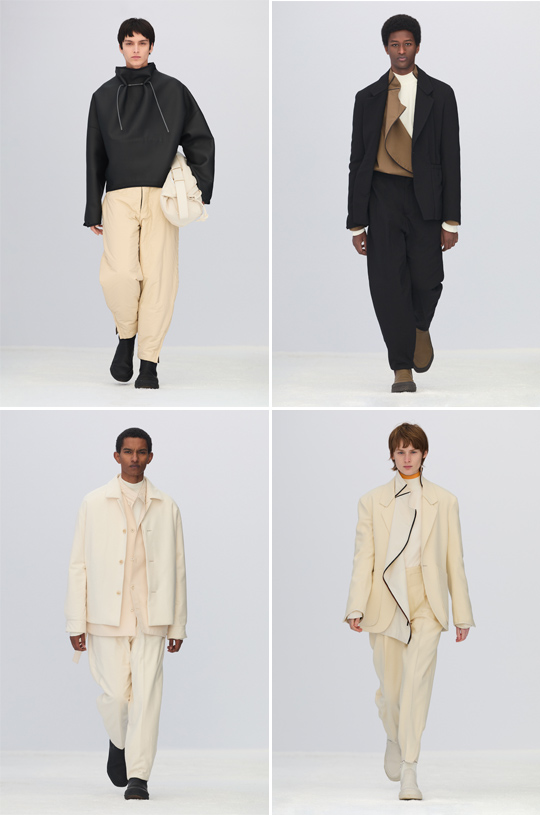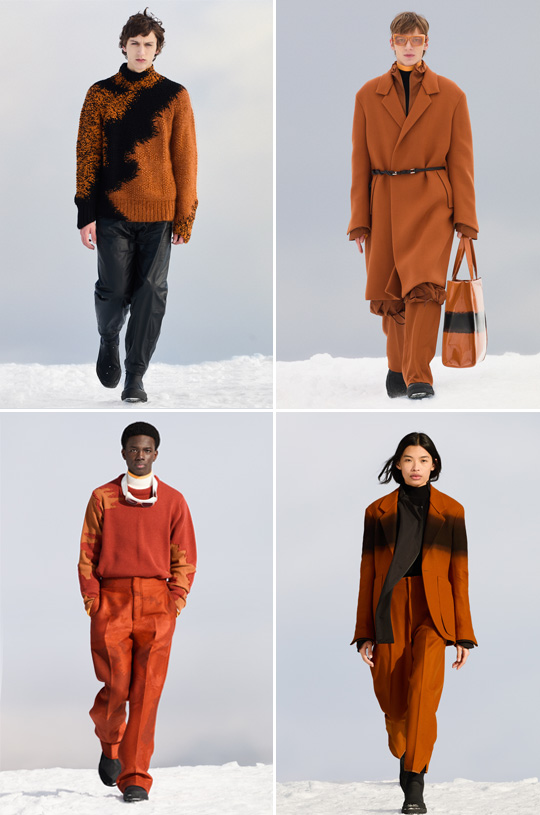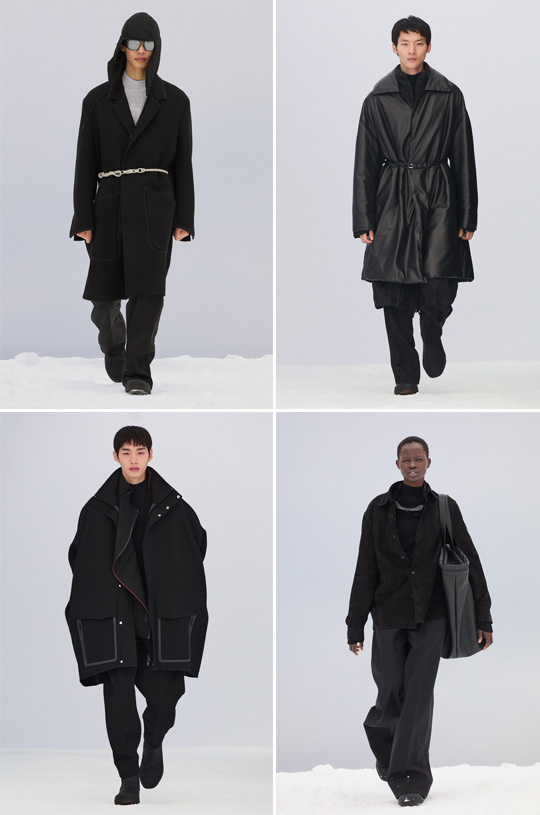 Penampilan film dengan pemandangan luar biasa Oasi Zegna menggemakan visi Ermenegildo Zegna, pendiri rumah mode yang membangun jalan Zegna lebih dari 110 tahun sebagai label pakaian pria yang mewah, siap pakai dan buatan Italia.