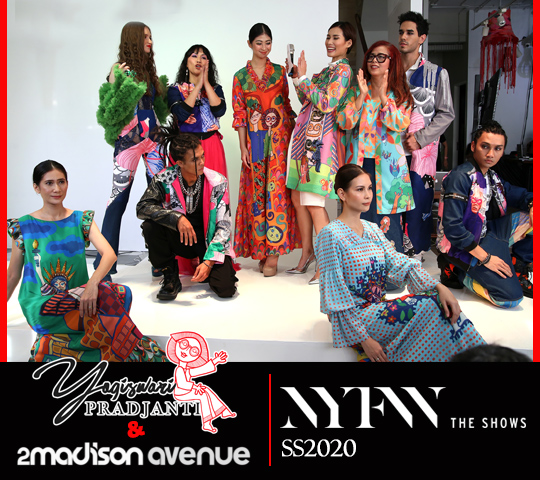 presented by

Yogiswari Prajanti & 2Madison Avenue at NYFW Spring/Summer 2020
Published by Sugar & Cream, Thursday 10 October 2019
Text by Auliya Putri, images courtesy of Each Respective Brand / Tim Muara Bagdja
Color Your Life
Bertempat di Gallery 2Madison, pada 27 September 2019 lalu, dua label fashion tanah air yang baru saja pulang dari New York Fashion Week, berbagi pengalaman mereka ketika mengikuti ajang tersebut. Yogiswari Prajanti & 2Madison Avenue berhasil membawa karya penuh warna dalam panggung Indonesia Diversity di NYFW Spring/Summer 2020 di Spring Studio.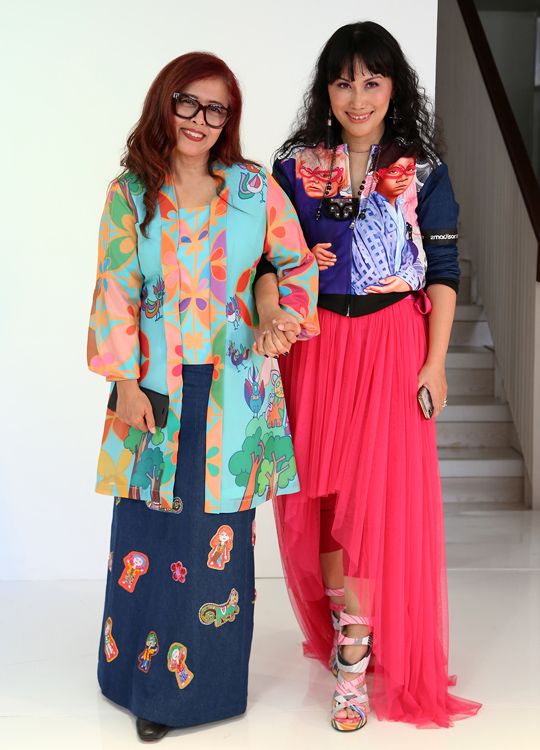 Yogiswari Prajanti & Maggie Hutauruk Eddy
"Setelah saya dihubungi Indonesia Fashion Gallery untuk bergabung di NYFW ini, persiapan saya hanya kurang lebih satu bulan. Dengan sketsa dan produksi, ini benar-benar instan!" ujar Maggie Hutauruk Eddy, pemilik 2Madison Avenue. "Saya berusaha yang terbaik saja. Spontan. Apalagi untuk penggunaan karung terigu itu adalah ide yang sangat impulsif. Saat saya melihat mba di rumah membuat kue dan ada karung terigu yang tak terpakai, lalu saat itu juga saya memutuskan untuk memakai karung itu di koleksi saya."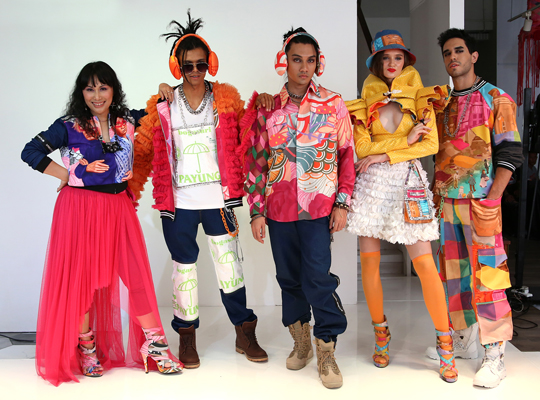 Maggie Hutauruk Eddy
Maggie membawa 12 set busana bertajuk Vivify The Block yang terinspirasi dari keindahan mode di era 80-an. Menyampaikan keceriaan hidup melalui pemilihan warna terang yang menggoda dan menggelitik rasa. Selengkapnya tentang koleksi Vivify the Block by 2Madison Avenue bisa Anda simak di sini.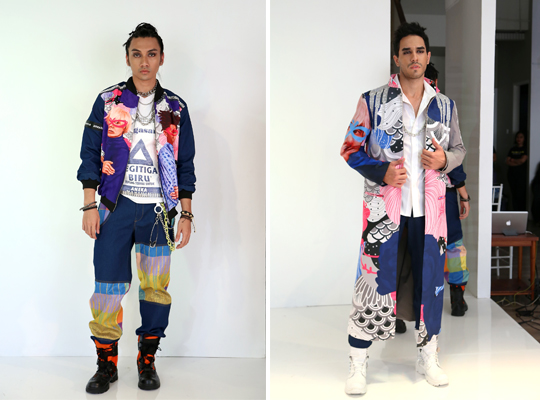 Maggie Hutauruk Eddy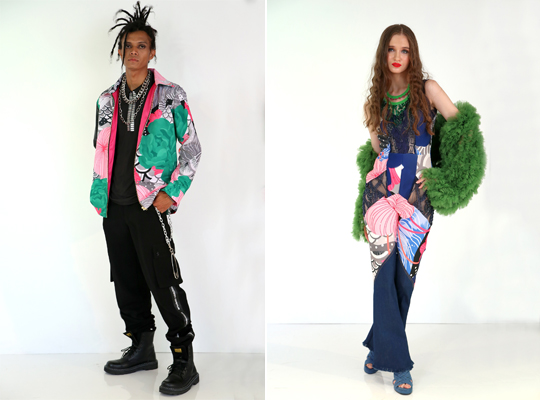 Maggie Hutauruk Eddy
Selanjutnya Yogiswari Pradjanti menceritakan bahwa ini merupakan pengalaman pertamanya untuk tampil di panggung NYFW. Perasaan gugup sudah Ia rasakan sejak hari pertama masa produksi untuk koleksi yang diusung dengan tema 'Colorful Bring Happiness'. Uniknya, Yogiswari menampilkan karaktek-karakter perempuan Indonesia yang memiliki beragam budaya juga adat; yaitu Diajeng Red, Soleha Beatrix, Siti Pinky, Angelica Kenes, dan John Bedjo.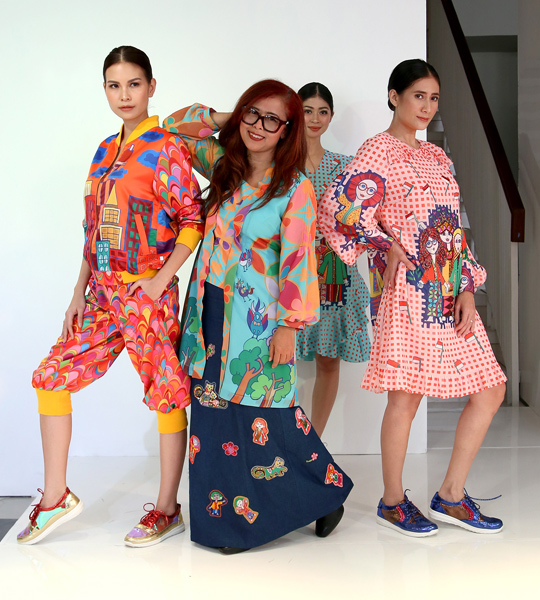 Yogiswari Prajanti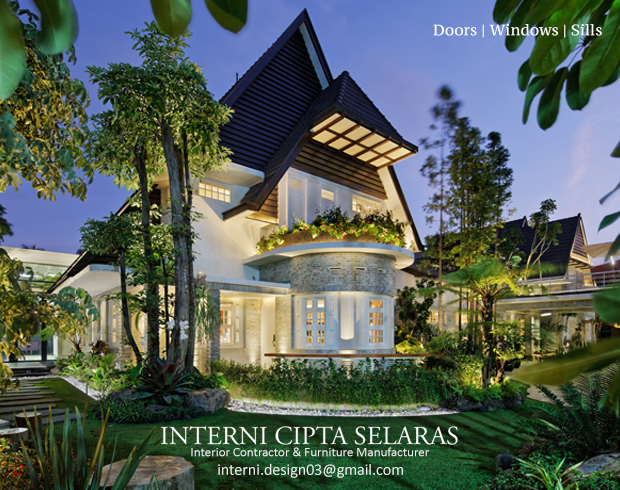 Presented by Interni Cipta Selaras
Terdiri dari 12 set busana, koleksi ini menampilkan siluet longgar dengan nuansa masa kini seperti dress, maxi dress, celana 3/4, blus hingga jaket. Saat ditanya mengapa Ia membuat busana longgar, Yogiswari terinspirasi dari kesehariannya yang memang lebih nyaman dengan busana longgar, lebih nyaman, effortless, dan membuatnya mudah menjalankan aktivitas.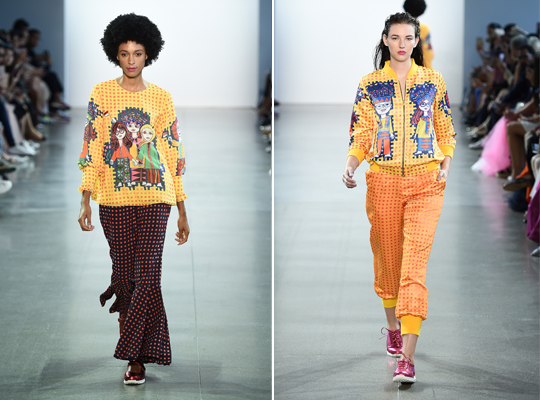 Yogiswari Prajanti
Untuk pemilihan warna, memang sudah menjadi khas Yogiswari Pradjanti untuk bermain dengan palet kontras warna terang; dark orange, dark green, pastel light blue, hingga kuning. Sejalan dengan tema yang diambil, Ia ingin memberikan keceriaan dan kebahagiaan melalui koleksinya kepada sang pemakai.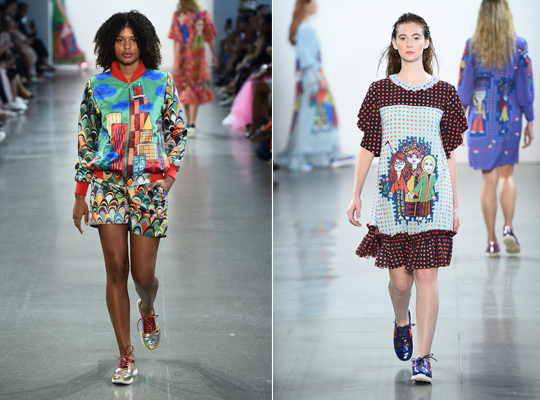 Yogiswari Prajanti
Tidak hanya koleksi terbaru yang Ia tampilkan di panggun fashion bergengsi ini, Yogiswari pun membawa lagu dari musisi Indonesia, Glenn Fredly. Empat lagu berjudul Perempuanku, Tinggikan, Limata Hei Timur, dan Maluku Maju yang bertema musik Indonesia Timur, sukses mengiringi para model berjalan di atas panggung saat membawakan koleksi Diajeng Red.
Once again, congratulation for Maggie Hutauruk Eddy and Yogiswari Pradjanti!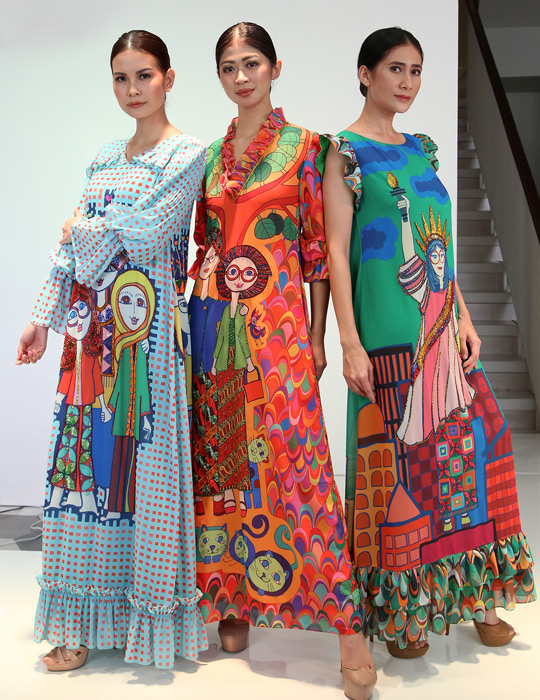 Yogiswari Prajanti