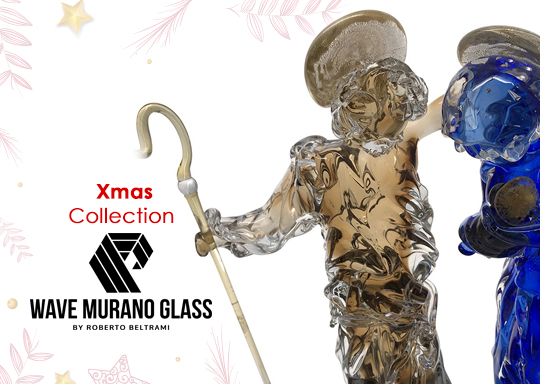 presented by

Xmas Collection by Wave Murano Glass
Published by Sugar & Cream, Monday 09 November 2020
Text by Auliya Putri, Images Courtesy of Wave Murano Glass
The Glasses of Venice Meet the Magic of Christmas
'is time of the year, the joyus moment, Time to celebrate with objects of desire. Here is the latest and the newest Xmas Collection by Wave Murano Glass,
The best time of the year, the most joyous moment, akan datang sebentar lagi. Saatnya merayakan dengan pilihan produk impian yang sudah dinanti. Bersama Wave Murano Glass, hiasi hari bahagia dengan aksesori kaca yang dibuat mengandalkan tradisi keterampilan tangan seni gelas dari puluhan tahun di Murano. Menggunakan teknik avant-garde yang menghasilkan koleksi instimewa, sambut Natal dengan penuh keceriaan.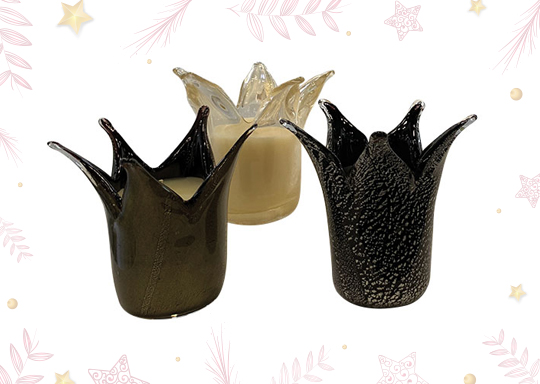 Crown Candles
Here is the latest and the newest Xmas Collection by Wave Murano Glass:
1. Christmas Tree
Koleksi pohon natal kaca dengan daun emas 24 karat dimana cahayanya memantulkan keindahan sebagai objek ikonis dan tersedia dalam beragam corak warna.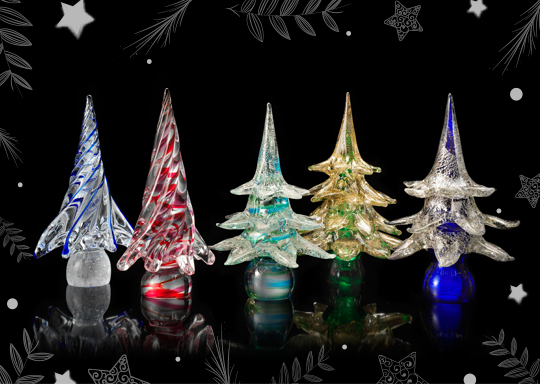 Xmas Tree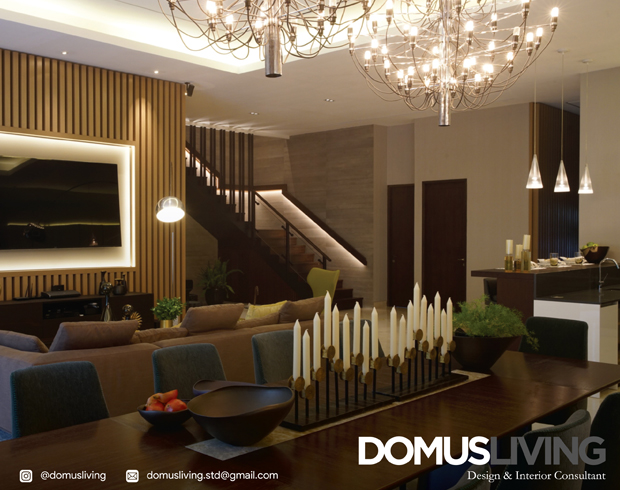 Presented by Domus Living Studio
2. Holy
Karya seni edisi terbatas yang hanya tersedia sebanyak Sembilan buah dilapisi daun emas 21 karat dan dibuat handmade oleh Roberto Beltrami.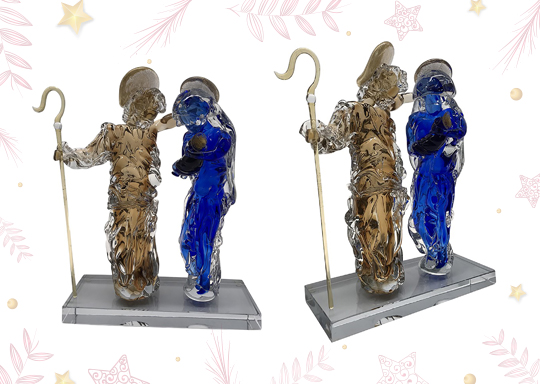 Holy Family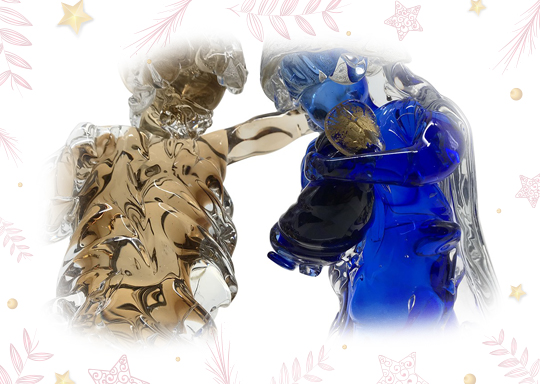 Holy Family
3. Centerpiece
Layaknya kelopak bunga, koleksi ini mencerminkan sentuhan berkelas dan menjadi salah satu elemen dekoratif yang tidak bisa dilewatkan untuk menghiasi meja Natal.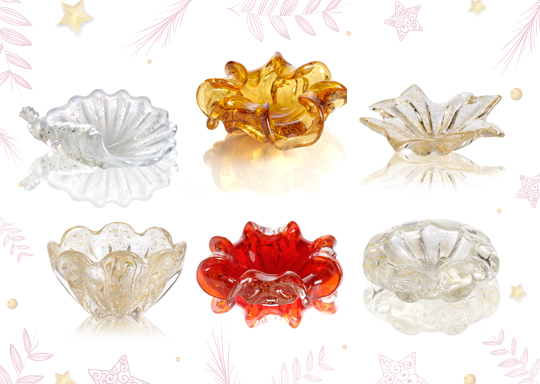 4. Vasi
Dekorasi elegan yang siap menghiasi ruangan dengan unik dan eksklusif. Karya Roberto Beltrami ini menawarkan permain cahaya dari pantulan kaca dan tersedia dalam dua varian yaitu Atena dan Fazzoletto.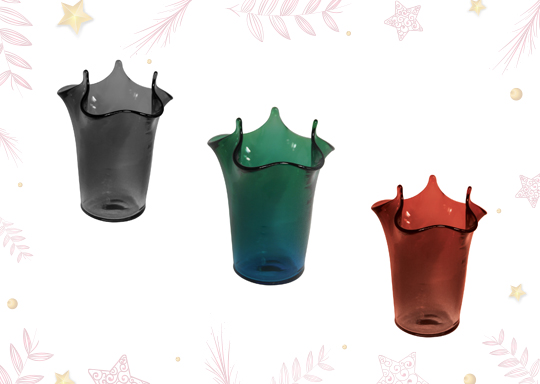 Mini Fazzoletto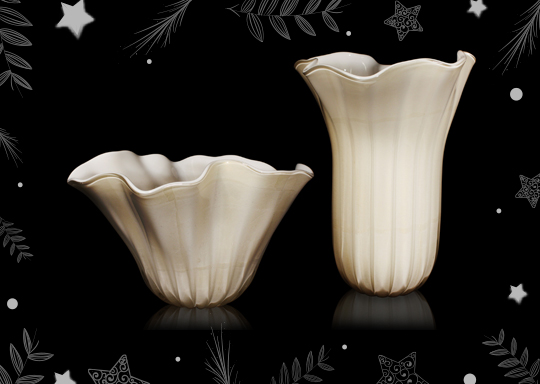 Mini Fazzoletto