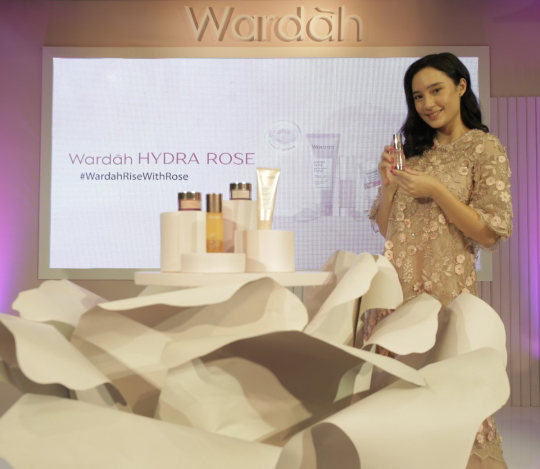 presented by

Wardah New Skincare – Signature Series Hydra Rose
Published by Sugar & Cream, Thursday 22 October 2020
Text by Auliya Putri, Images Courtesy of Wardah Cosmetics
Jaga Kelembaban Kulit Selama 72 Jam
Selama masa PSBB, warga Indonesia khususnya Jakarta harus melakukan segala aktivitas di dalam rumah. Tak dapat dipungkiri bahwa paparan udara AC dalam ruang membuat kulit wajah menjadi kering dan terdehidrasi. Wardah merilis Hydra Rose Series untuk membantu kita mengatasi masalah tersebut.


Riva Malida Fadilah – Brand Manager of Wardah Face Care, Tatjana Saphira – Wardah Brand Ambassador
Dalam selebrasi 25 tahun "Cantikmu Siap Hadapi Dunia", Wardah menghadirkan rangkai Signature Series Hydra Rose dengan keunggulan utama dari 72 Hours Hydrating Active dan Avalanche Rose Oil yang memberikan kesempurnaan hidrasi wajah sampai dengan 72 jam. Avalanche Rose Oil sendiri merupakan formula unggul dari mawar terbaik yang dibudidayakan di Eropa secara khusus untuk Wardah. Melalui proses riset selama 10 tahun, perawatan kulit wajah ini memberikan manfaat baik untuk menutrisi, menjaga kelembaban, dan menenangkan kulit juga menghidrasi serta menjadi antioksidan.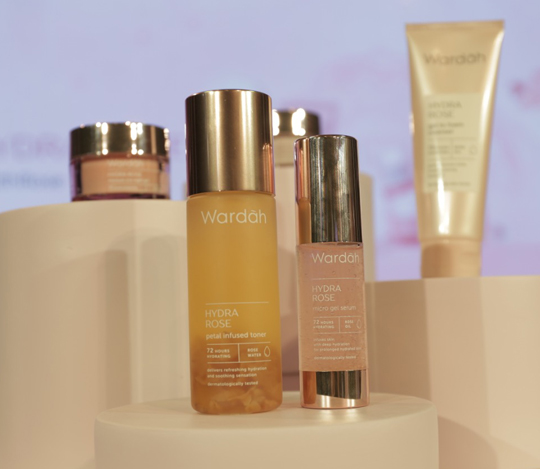 Rangkaian Produk Wardah Hydra Rose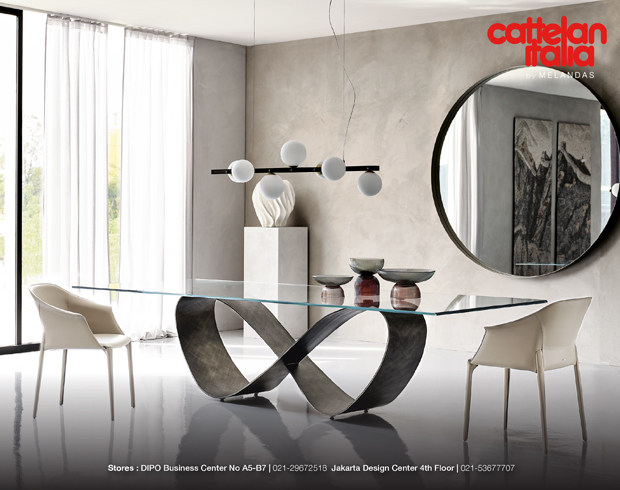 Presented by Melandas Indoneseia
"Dalam berkarya, perempuan di Indonesia memiliki beragam aktivitas dari pagi hingga malam. Tanpa disadari atau tidak, kulit kita akan mudah terpapar faktor eksternal dan membuat lapisan kulit rusak sehingga kandungan air atau kelembaban lebih mudah hilang. Faktor eksternal seperti debu, polusi, dan bakteri akan mudah masuk jika lapisan kulit tersebut rusak akibat kulit kering atau dehidrasi. Kondisi kulit kering berbeda dengan kulit dehidrasi, dimana kulit kering bersifat genetik sedangkan kulit dehidrasi merupakan kondisi kulit kekurangan cairan yang bisa terjadi pada siapa saja. Wardah Hydra Rose bekerja dengan mengikat air dan menguncinya agar kulit tetap lembab terhidrasi, 72 jam nonstop. Tidak hanya menghidrasi, namun juga memperbaiki lapisan kulit. Ini merupakan inovasi wardah perpaduan fungsi hydrating dan moisturizing dalam 1 skin care," ujar Riva Malida Fadilah, Brand Manager of Wardah Face Care.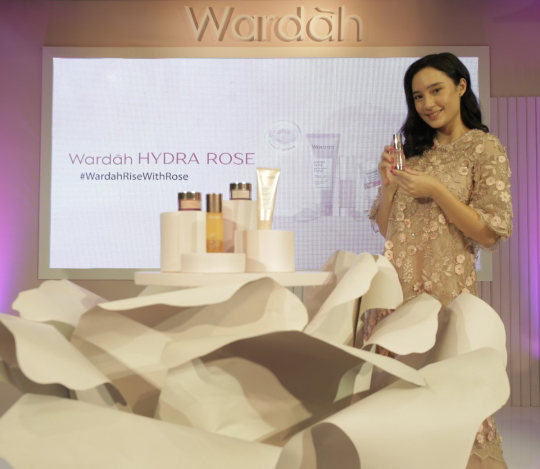 Tatjana Saphira – Wardah Brand Ambassador bersama Produk Wardah Hydra Rose

Selain itu, Wardah terus mencanangkan sustainable beauty yang juga menjadi fokus utama dalam koleksi kali ini. Dimana bahan utamanya, Avalanche Rose Oil, diekstraksi menggunakan teknologi ramah lingkungan yang telah dipatenkan, serta dikultivasi secara khusus di tanah bebas bahan kimia dan pestisida.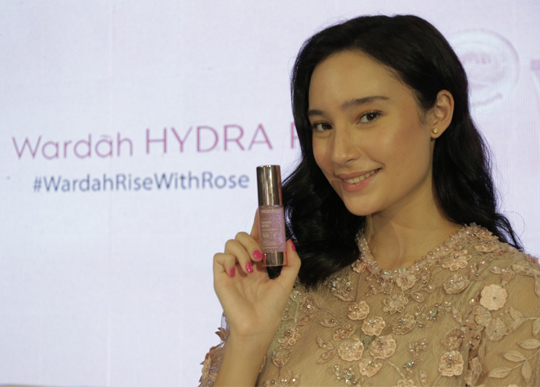 Tatjana Saphira – Wardah Brand Ambassador bersama Produk Wardah Hydra Rose
Rangkaian Wardah Hydra Rose Series sudah bisa Anda dapatkan melalui berbagai e-commerce maupun melalui shop.wardahbeauty.com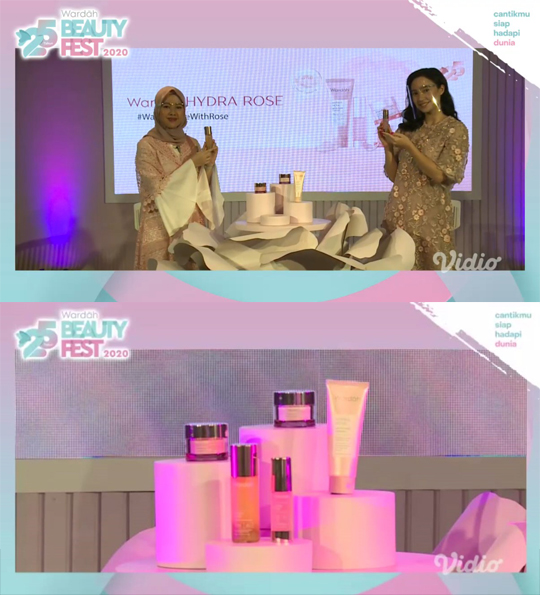 Virtual Press Conference Wardah Hydra Rose Series