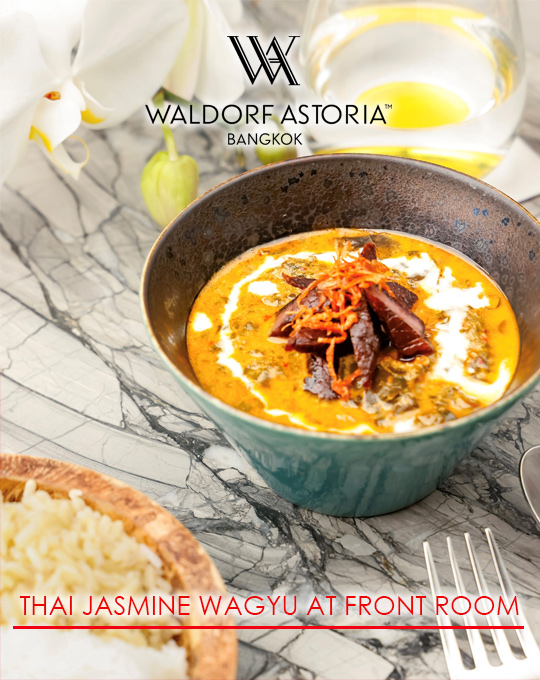 presented by

WALDORF ASTORIA BANGKOK : THAI JASMINE WAGYU AT FRONT ROOM
Published by Sugar & Cream, Friday 26 August 2022
Images courtesy of Waldorf Astoria Bangkok
Available For A Limited Period from August 18 – September 4 For Lunch and Dinner
Kelezatan daging sapi yang juicy terkadang sulit untuk ditolak indera pengecap. Apalagi hidangan daging tersebut diracik dengan bahan-bahan lokal yang membuatnya semakin terasa menggiurkan. Jika Anda sedang berlibur di Bangkok, jangan lewatkan hidangan daging spesial dari Waldorf Astoria Bangkok tepatnya di Front Room, berupa set menu spesial Jasmine Wagyu Beef yang diolah menggunakan bahan-bahan lokal yang langka.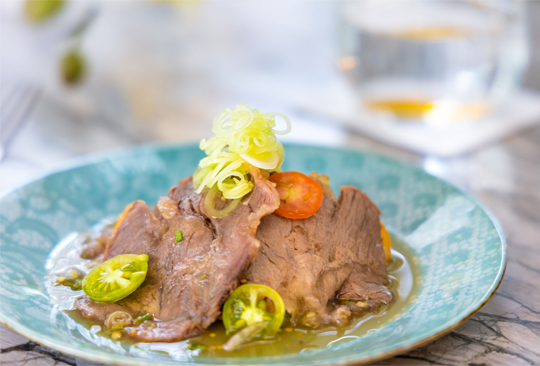 Tentunya, olahan set menu spesial Jasmine Wagyu Beef menggunakan daging segar berkualitas tinggi yang berasal dari pertanian timur laut Thailand. Chef de cuisine Front Room Bua Sarocha dan tim kulinernya menyiapkan tiap potongan daging yang diplating secara indah, dengan teknik kuliner yang baik.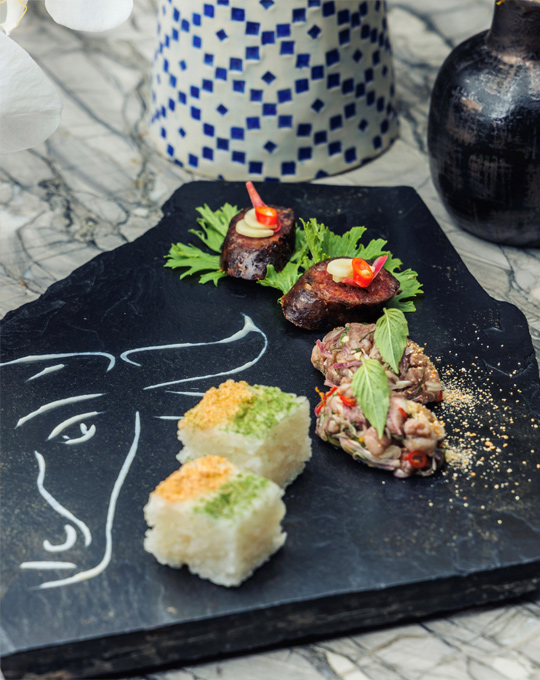 Presented by LeChateau Living
Set menu spesial Jasmine Wagyu Beef yang menggiurkan ini meliputi Mhum Nuea Dok Dalah Dong (Fermented Thai Beef Sausage, Pickled Torch Ginger), Nuea Sa-er Kub Khao Neaw (Local Flank Steak Ceviche, Herbs and Chili Powder, Sticky Rice), Om Hang Wua (Spiced Consommé with Oxtail), Gaeng Khilek Nuea Daad Deaw (Sun-Dried Salted Beef, Cassia Leaves Curry), dan masih banyak lagi.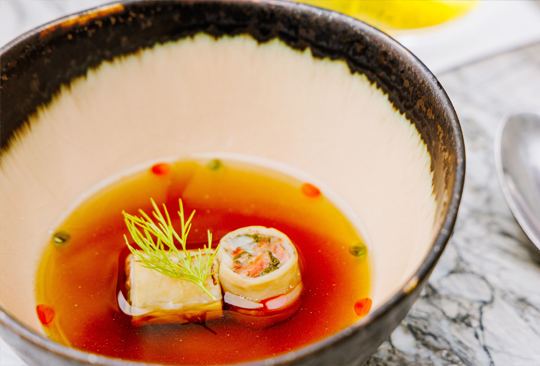 Terasa menggiurkan bukan? Paket 5-course Jasmine Wagyu Beef dapat Anda cicipi pada 18 Agustus – 4 September 2022 dengan harga THB 1.700++/orang. (DR)