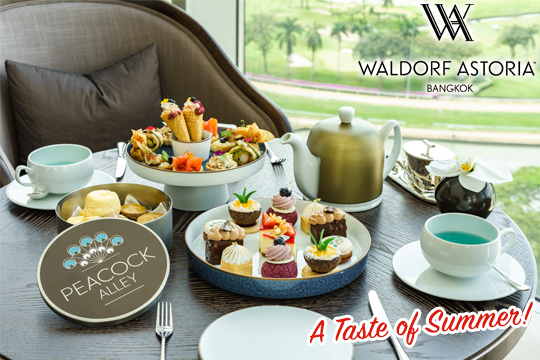 presented by

Waldorf Astoria Bangkok – A Taste of Summer!
Published by Sugar & Cream, Thursday 13 June 2019
Text by S&C, images courtesy of Waldorf Astoria Bangkok
Afternoon Tea at Peacock Alley, Waldorf Astoria Bangkok
While in Bangkok this summer, why not indulge yourself and your friends with a memorable afternoon tea at Peacock Alley of Waldorf Astoria.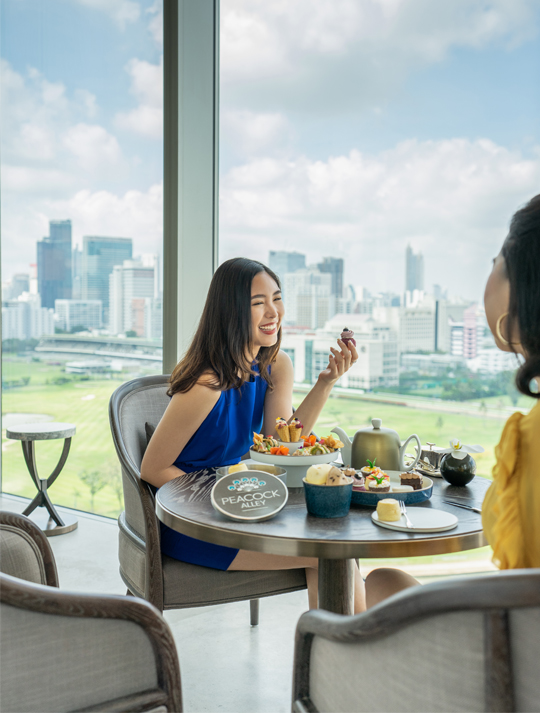 Luangkan waktu Anda untuk menikmati momen berkesan teh sore hari  dalam balutan eleganitas interior Peacock Alley. Bisa jadi momen di Hotel Waldorf Astoria Bangkok ini menjadi salah satu momen paling berkesan dalam musim panas 2019 Anda.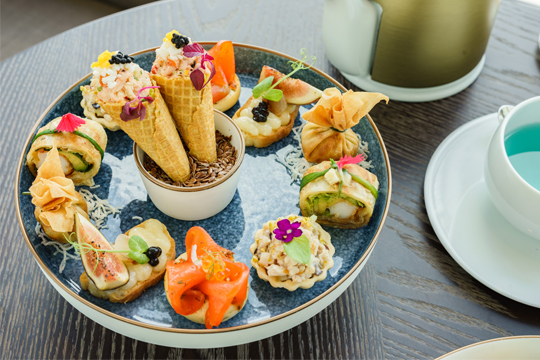 Peacock Alley yang terletak di Upper Lobby hotel baru bintang lima Waldorf Astoria Bangkok memperkenalkan menu terbarunya untuk afternoon tea set yang gurih, cantik dan siap memanjakan sore hari Anda lebih bermakna.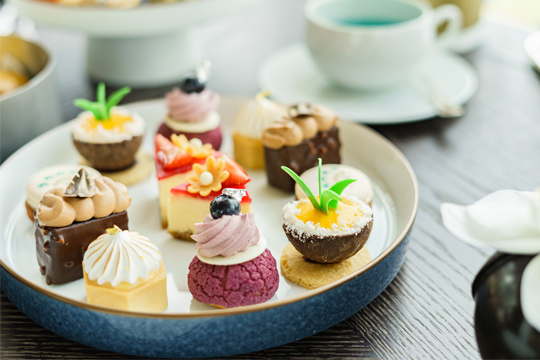 The afternoon tea is served at the hotel's Peacock Alley from 1:00 p.m. to 5:00 p.m. daily.
For reservations, please contact (02) 846 8888 or e-mail: bkkwa.fb@waldorfastoria.com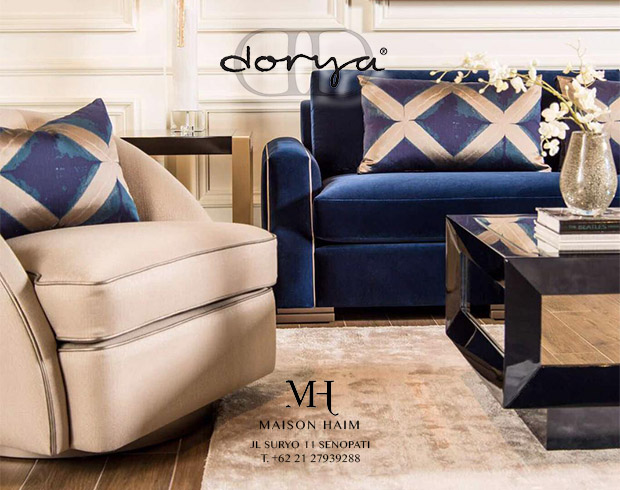 Presented by Maison Haim
'A Taste of Summer!' adalah hasil tangan kreatif Andrea Noli, newly appointed Italian executive pastry chef yang terinspirasi dari keceriaan musim panas.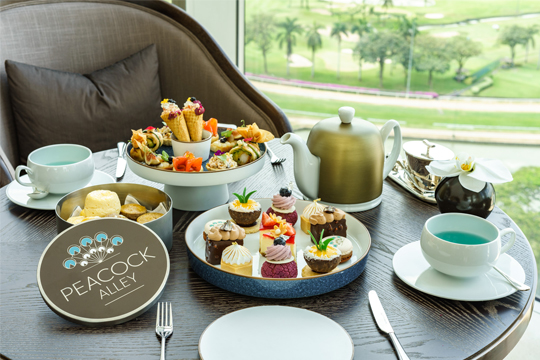 "Ketika saya pertama kali tiba di Asia Tenggara, salah satu tantangan pribadi terbesar saya adalah mengatasi cuaca yang panas dan lembab," kata chef Andrea. "Namun kondisi di bagian dunia ini tidak hanya menghasilkan buah tropis berkualitas terbaik tetapi juga banyak variasinya. Saya suka menggunakan buah-buahan musiman ini di makanan penutup saya – ringan, manis alami dan berwarna-warni, mereka sempurna untuk pemanis yang lembut."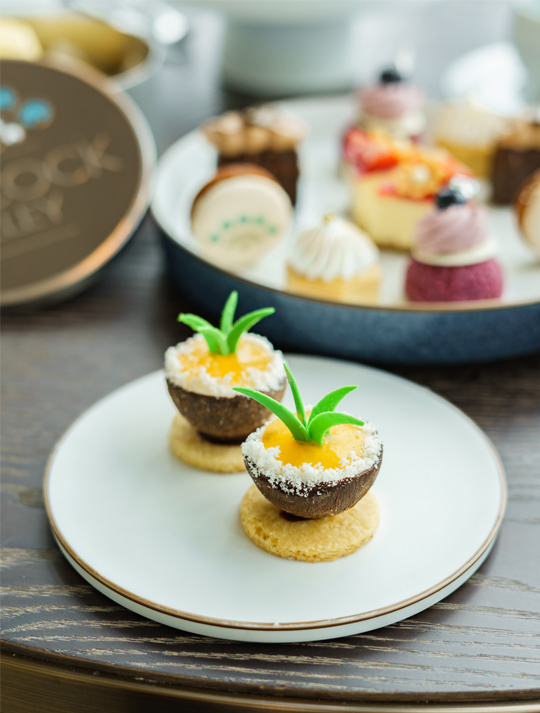 Andrea menciptakan set menu berupa ragam kudapan yang mungil (one bite size) menggoda ditata dalam kelompok asin (savory), tawar dan manis. Setiap camilan tidak hanya tampil layaknya sebuah karya seni yang halus dan indah, namun juga dipresentasikan secara menawan untuk menyejukan mata sekaligus menggoda selera.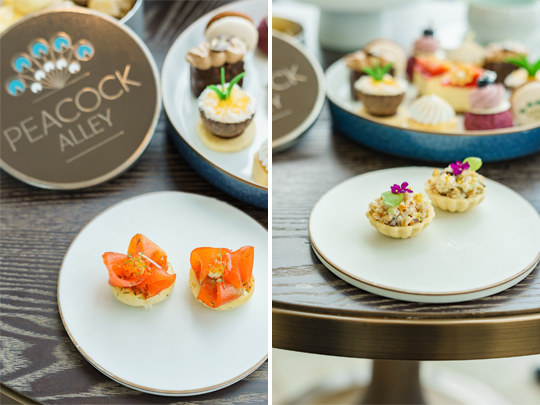 Dari kelompok pastries ada Lemon meringue tartlet, Blueberry choux, Salted caramel macaroon, Coconut mousse, pineapple – lime cake, Dark chocolate crunch fudge, New York cheese cake, Strawberry glace.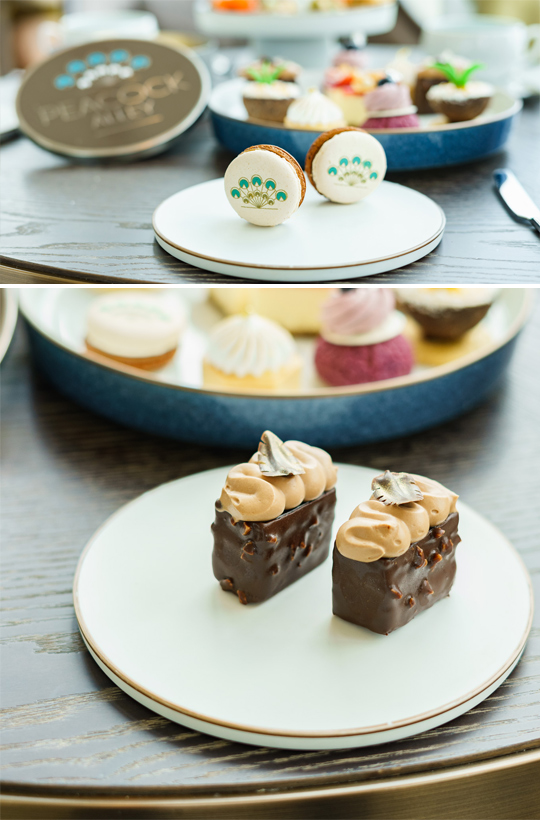 Kemewahan variasi hidangan sandwiches-nya layak dipuji. Terdiri dari Fresh fig, creamy brie and balsamic pearls, Thai tung thong, crispy golden pocket with vegetables, Bagel with salmon gravlax, dill and cream cheese, Tiger prawn caesar wrap, Lobster salad in savory cone, Waldorf salad with homemade smoked chicken.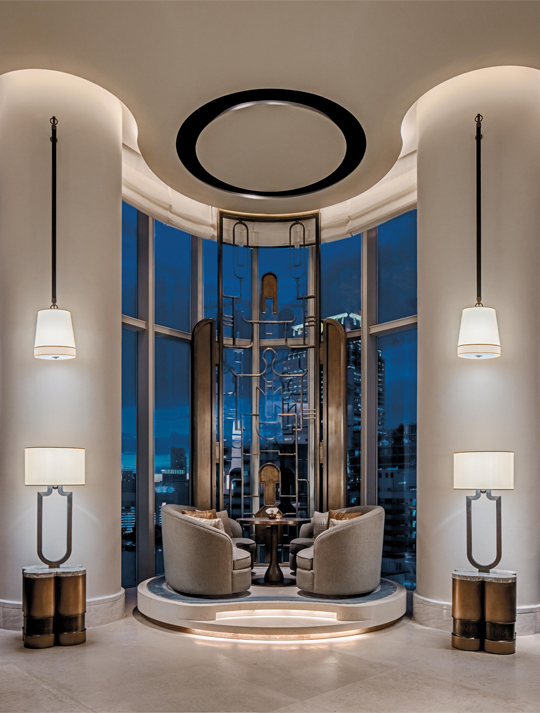 Waldorf Astoria Bangkok, Peacock Stage

Untuk lebih menyempurnakan selera, Anda bisa 'pairing' sajian nan-lezat tersebut dengan ragam seleksi teh Mariage Frères yang terbaik atau sparkling Billecart-Salmon champagne hingga seleksi minuman anggur (red atau white) atau bahkan pilihan Port & Sherry.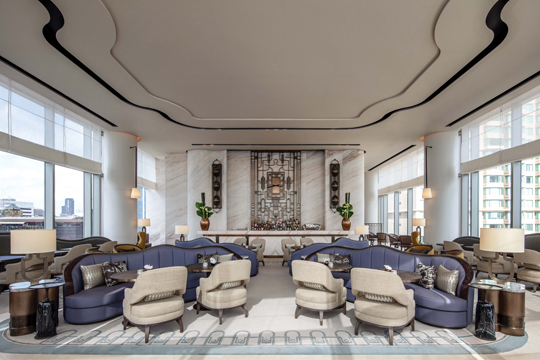 Waldorf Astoria Bangkok, Peacock Alley

Satu hal lagi yaitu jangan lupa melirik global signature Peacock Alley : a beautiful art deco bronze clock.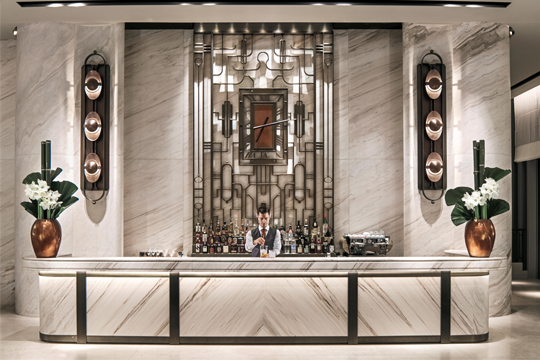 Art Deco Bronze Clock