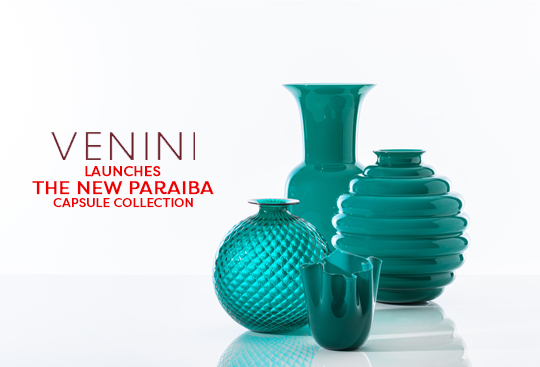 presented by
VENINI LAUNCHES THE NEW PARAIBA CAPSULE COLLECTION 
Published by Sugar & Cream, Tuesday 01 August 2023
Images courtesy of VENINI
Vibrant Shades of Paraiba Radiated Vivid Emotions
VENINI presents the new Paraíba capsule collection and reinterprets the iconic Fazzoletto, Balloton, Deco, and Opalino vases in an elegant shade inspired by the splendor of Paraíba tourmaline gems.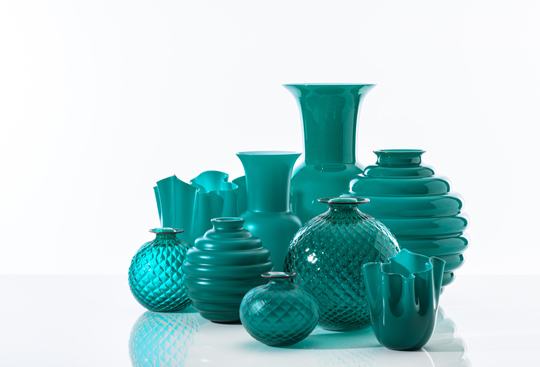 "Each VENINI object is a work of art that embodies the fineness of the great masters' skill and an extraordinary timeless beauty. The new Paraíba collection by VENINI aims to honor and protect the historic glass factory's past while interpreting its contemporaneity. A new color rich in emotion that shimmers with luminous poetry," remarked Marco Piva, Art Director of VENINI.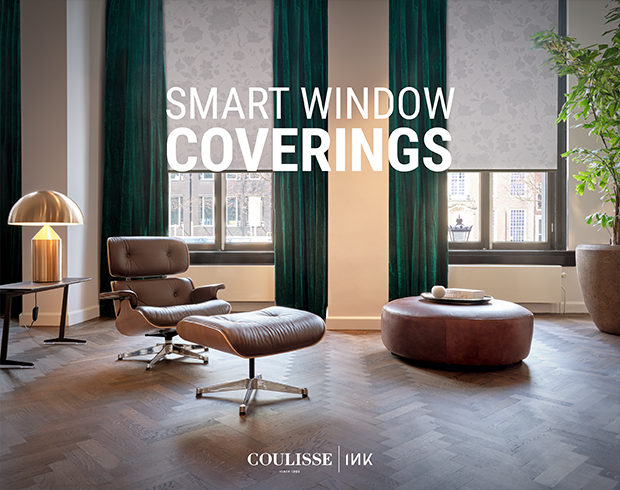 Presented by Coulisse | INK
The presence of copper and manganese in the chemical composition of the gemstone, first discovered in Brazil in the state of Paraíba, gives it an extraordinary, intense hue that recalls the color of tropical seas. In the VENINI vases, these vibrant shades render a visual experience that radiates vivid emotions.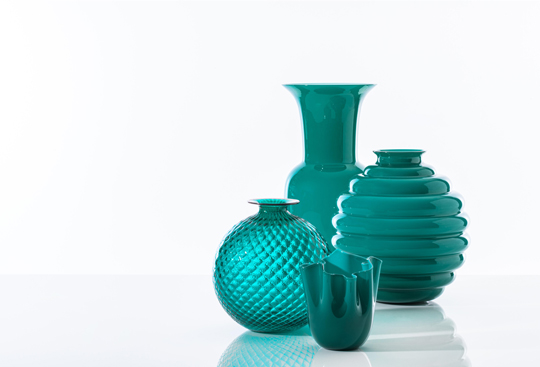 Chosen by Marco Piva, the Art Director of the glassworks, the new Paraíba color exalts the beauty of the four classic VENINI vases, demonstrating how each work that comes out of the Murano furnace has the capacity to generate a harmonious and meaningful dialogue between tradition, modernity, and creativity.