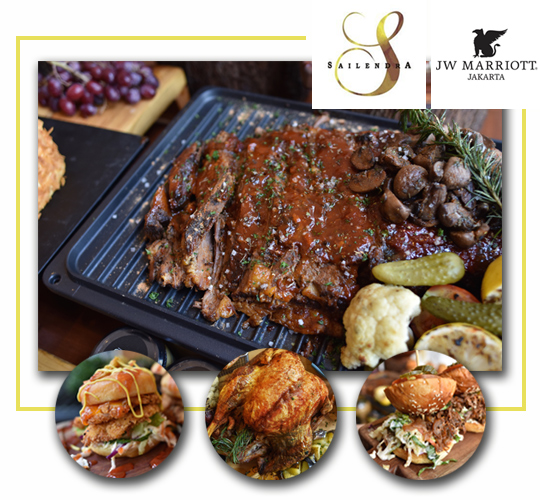 Various American Classic Cuisine at JW Marriott Hotel Jakarta
Published by Sugar & Cream, Monday 12 November 2018
Text by Dira Rohmatun, images courtesy of JW Marriot Hotel Jakarta
American Classics @ Sailendra Restaurant
Istirahatlah sejenak dari rutinitas memasak di rumah pada akhir pekan, nikmati promo spesial dari Sailendra Restaurant di JW Marriott Hotel Jakarta bersama keluarga dan orang terkasih dengan santapan klasik asal negeri Paman Sam yang menggugah selera. Bertajuk American Classics, menu ini hadir hingga 25 November 2018. Manjakan akhir pekan Anda dengan pilihan promosi yang tersedia hanya untuk makan malam pada setiap Jumat dan Sabtu, serta Sunday Brunch yang tersedia hanya untuk Minggu siang.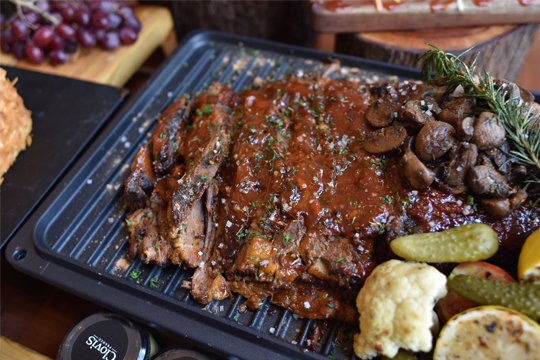 Texas Braised Beef Brisket
Dengan harga IDR 475.000 nett, Anda sudah dapat menikmati beragam menu favorit yang menggoda lidah seperti Roast Turkey with Giblet Gravy, Barbecued Braised Beef Brisket, Slow Confit Beef Ribs Glazed with Cajun Gravy, Creole Seafood Jambalaya, Sloppy Joe dan Crispy Waffle with Soft Shell Crab yang dapat Anda jumpai di bagian live station.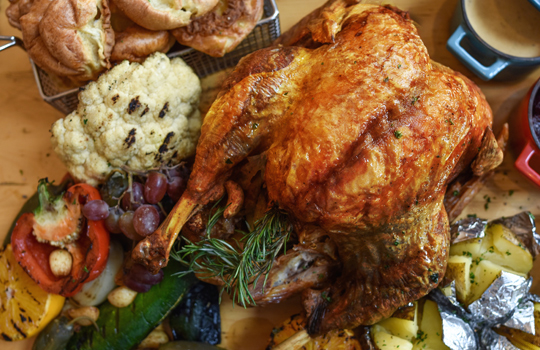 Roast Turkey with Giblet Gravy
Anda ingin cita rasa berbeda? Sailendra turut menghadirkan menu unik siap santap seperti Mighty Moo Burger, burger berukuran mini dengan keju dan daging porsi ganda dibubuhi saus spesial cocktail jeruk mayo, juga tersedia Crispy Panko Chicken Doughnut Burger yang menggunakan roti donat sebagai pengganti roti burger dengan ayam renyah di dalamnya. Berbagai menu pilihan tersebut akan ditampilkan secara berotasi pada setiap harinya.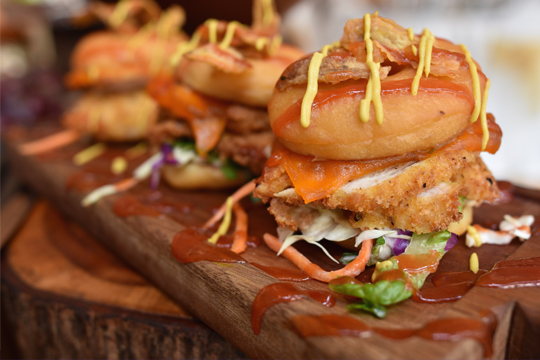 Crispy Panko Chicken Doughnut Burger
Tak hanya itu saja, Sailendra Restaurant pun menghadirkan menu pendamping khas Amerika yang tak kalah lezat seperti, Chicken Rosemary Mustard and Garlic Rub; Yoghurt, Capers and Dill-Baked Fish; Roasted Potato Wedges; Three-Green Vegetables Soup yang terdiri dari brokoli, bayam dan kacang polong nan sehat dan masih banyak menu lainnya yang dapat Anda cicipi.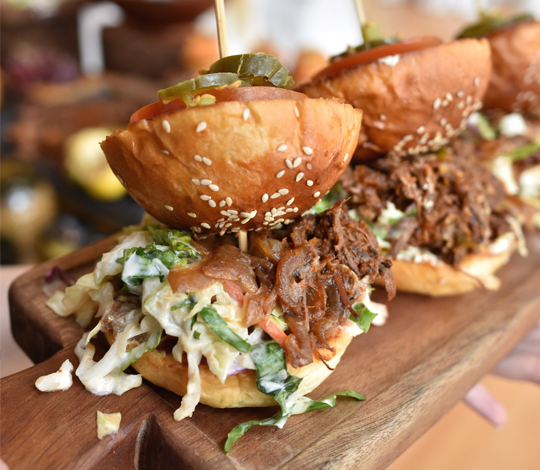 Sloppy Joe
Dan untuk Anda yang datang menikmati santapan Sunday Brunch, fasilitas spesial dari Sailendra yang menghadirkan arena bermain khusus untuk anak-anak dan alunan live music, siap menemani santap siang di akhir pekan yang ceria.