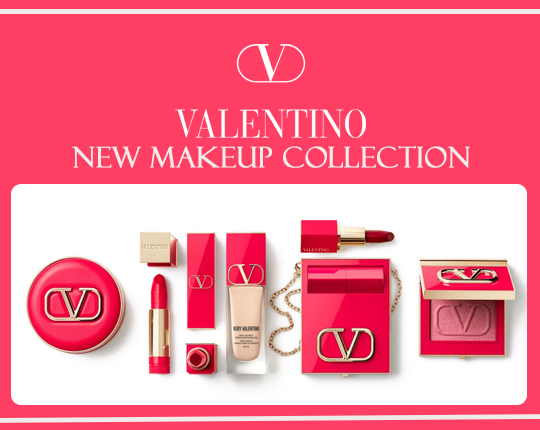 presented by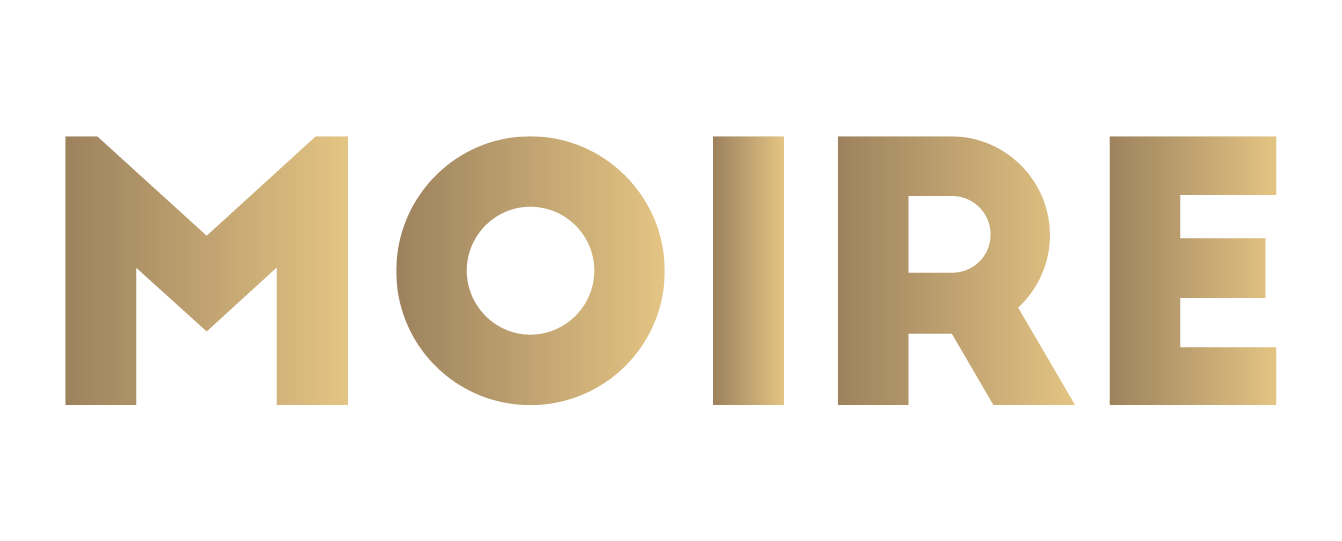 VALENTINO'S NEW MAKEUP COLLECTION
Published by Sugar & Cream, Friday 04 June 2021
 Text by S&C, images courtesy of Valentino
Luxurious Collection by Pierpaolo Piccioli 
Setelah pengumuman yang mengejutkan di awal pada bulan April lalu , Valentino secara resmi meluncurkan koleksi make up perdananya yang terbilang yang mewah pada hari Selasa lalu.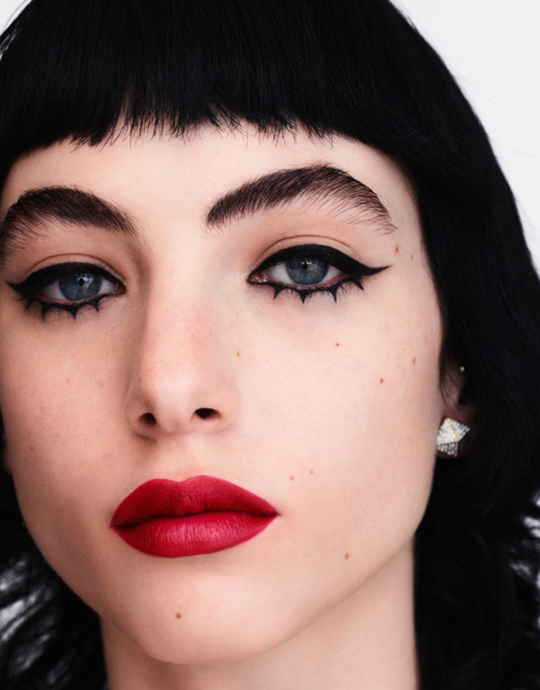 "Beauty is directly connected to the intensity of our feelings," said Valentino creative director Pierpaolo Piccioli in press materials announcing the launch. "The more we are connected to our true self, the more it shows and glows on the outside. Valentino beauty is for the dreamers."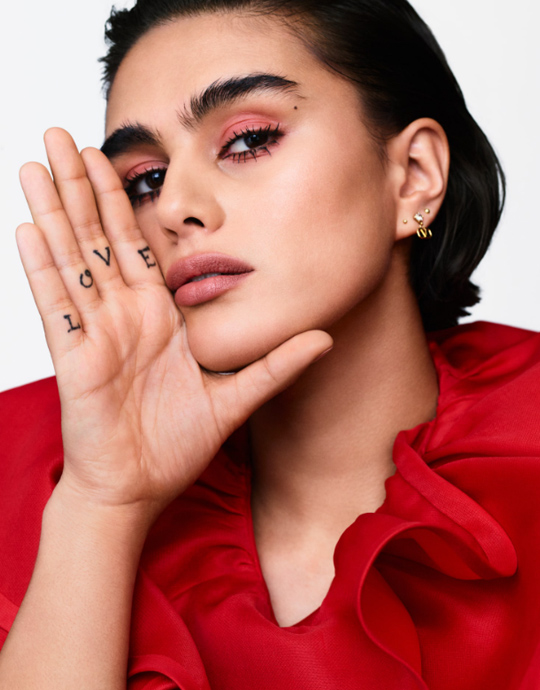 Kemewahan koleksi dirancang dengan desain yang menawan dan warna yang mampu mencuri perhatian serta didukung dengan logo ikonis Valentino. Debut perdana koleksi tampil secara masif melalui jajaran koleksi yang cukup lengkap. Misalnya saja lipstick Rosso Valentino (salah satu andalan)  tersedia dalam 50 gradasi warna mewah dengan opsi 2 tekstur berbeda yaitu velvety matte atau satin. Sementara Valentino foundation ditawarkan dalam 40 warna komprehensif. Banyaknya warna tersebut diklaim sebagai hasil penelitian ekstensif dari warna kulit dari 5.000 wanita dari 8 negara disetiap benua.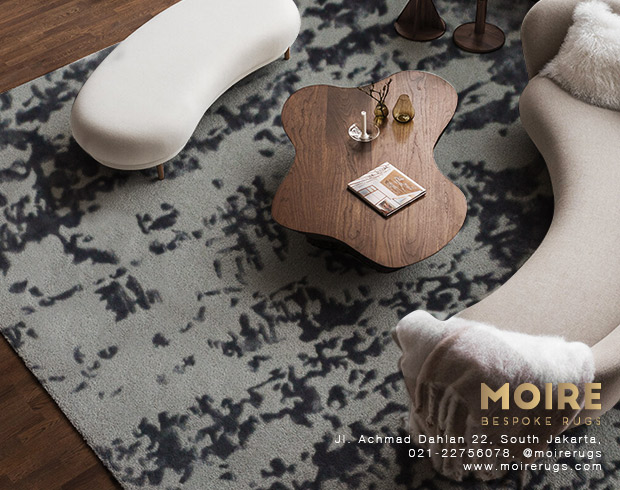 Presented by MOIRE Rugs
Koleksi juga dikomplimen dengan delapan mini lipstik, tiga eyeliners berujung ganda, tiga pengisi alis hybrid (pensil, spoolie dan ujung tinta cair), delapan palet eye shadow, 12 pigmen bedak yang dapat digunakan sebagai eye shadow. atau blush on, maskara hitam, dua stabilo cair, stabilo lima bantalan, lima bedak, bronzer, glitter  serbaguna dan empat glitter khusus untuk mata. Keseriusan Valentino dalam debut pertama ini tidak dipungkuri lagi sebagai wujud keseriusan terjun dalam bisnis 'beauty' yang dinamis.
Director Pierpaolo Piccioli juga tidak lupa meluncurkan "Go-Clutch"-pelengkap aksesoris make up yang versatile dan sempurna untuk dibawa-bawa. Clutch persegi panjang merah mini ini lebih kecil dari sebuah mobilephone dirancang untuk menampung bedak dan lipstick mini. Dilihat dari fungsi dan kegunaannya yang ringkas dan bentuknya yang mungil, Go-Clutch mudah menjadi item favorit para penggemar Valentino beauty.
Peluncuran disertai dengan memperlihatkan kampanye yang menggambarkan narasi pribadi antara Piccioli dengan 16 eclectic talents. Kampanye digarap oleh Piccioli dengan bantuan in-house make up artist ternama Raoúl Alejandre.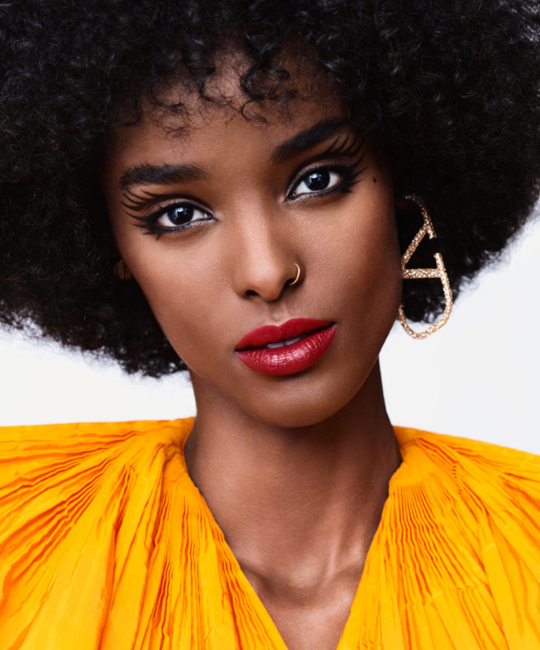 Koleksi Valentino's make up tersedia mulai awal bulan June 2021