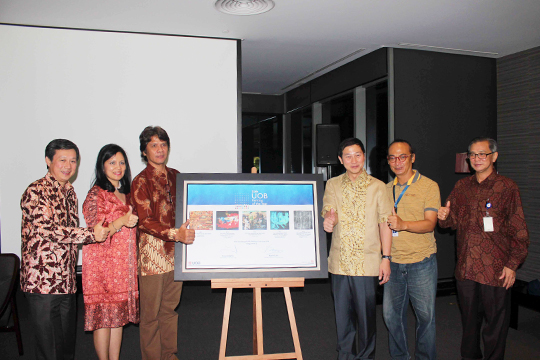 UOB Painting Competition
Published by Sugar & Cream, Wednesday 22 June 2016
UOB Painting of the Year Invites Emerging and Established Artists
PT Bank UOB Indonesia mengundang seniman-seniman Indonesia, baik pendatang baru maupun profesional, untuk berpartisipasi dalam UOB Painting of the Year. Kompetisi tahunan yang memasuki tahun ke-enam ini merupakan wujud komitmen jangka panjang UOB dalam memajukan komunitas seni di tanah air.
Untuk informasi lebih lanjut dan pendaftaran dapat di lihat di www.uobpoy.com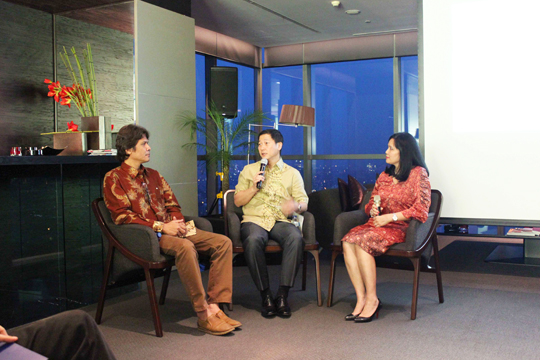 Kevin Lam (President Director UOB Indonesia), Maya Rizano (Corporate Communications Head UOB Indonesia), dan Kuss Indarto (Dewan juri UOB Painting of the Year 2016)
Jumpa pers dilakukan di Penthouse 46th floor, UOB Plaza pada tanggal 14 Juni yang kemudian dilanjutkan dengan acara buka puasa bersama. Pengumuman mengenai kompetisi UOB ini dibuka resmi oleh Kevin Lam, President Director UOB Indonesia dan diikuti oleh Maya Rizano, UOB Indonesia Corporate Communication Head, Kuss Indarto, UOB Painting of the Year Judge and Curator dan Heri Dono seniman kontemporer ternama Indonesia, Soehadie Tansol, Compliance Director UOB, Pardi Kendy, Executive Director Head of Channels UOB.
Dalam kata sambutannya, Kevin Lam, President Director UOB Indonesia mengatakan,"UOB Indonesia berharap dengan menitikberatkan unsur sensibilitas melalui kompetisi ini dapat menunjukkan bahwa seni semakin dinikmati dan memberikan inspirasi tersendiri bagi mereka yang melihatnya. Kompetisi UOB Painting of the Year juga memperdalam hubungan antara komunitas dengan seni dimana kami mendorong semangat usaha dan kreativitas seniman- seniman Indonesia."
UOB Painting of the Year menantang para seniman Indonesia untuk meningkatkan mutu lukisan sehingga dapat menjadi batu loncatan ke panggung internasional. Melalui kompetisi ini, diharapkan kualitas karya seni maupun teknik seniman dapat meningkat. Dewan juri terdiri dari Dr. Agung Hujatnikajennong, akademisi pada Fakultas Seni Rupa Institut Teknologi Bandung, Kuss Indarto, kurator seni dan pemerhati seni, serta Heri Dono, seniman kontemporer kenamaan Indonesia.
Tahun ini, kompetisi juga disemarakkan oleh talkshow seni di Bandung dan Yogyakarta yang bertema "Membingkai Sensibilitas dalam UOB Painting of the Year – Pengaruh Kompetisi terhadap Perkembangan Seni Rupa Indonesia". Di dua kota yang memiliki pengaruh kuat terhadap perkembangan seni di Indonesia tersebut, diselenggarakan pula pameran yang menampilkan 12 lukisan karya seniman Indonesia di kategori pendatang baru dan profesional yang memenangkan UOB Painting of the Year selama lima tahun terakhir, serta karya-karya lukis yang meraih gelar UOB Southeast Asian Painting of the Year. (HK)
Untuk informasi lebih lanjut dan pendaftaran dapat di lihat di www.uobpoy.com