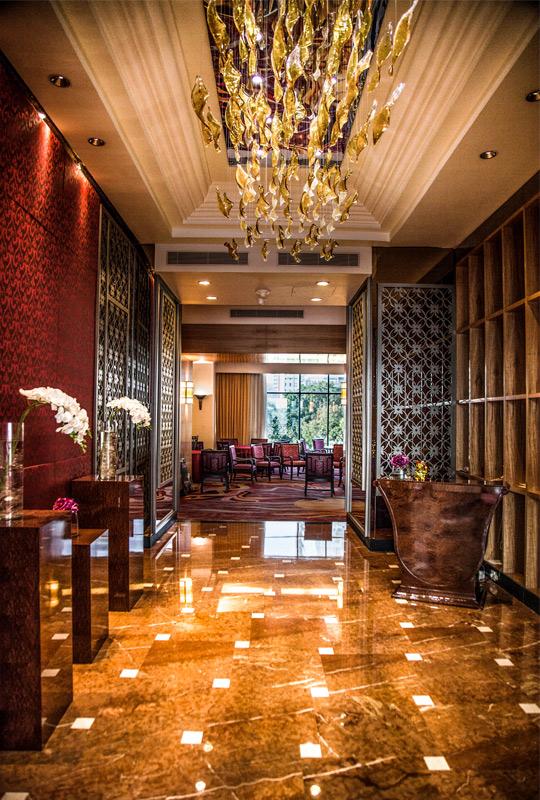 Unveiling The All-New Pearl Chinese Restaurant
Published by Sugar & Cream, Monday 25 September 2017
Text by Auliya Putri, Images Courtesy of JW Marriott Hotel Jakarta
A Delightful Chinese Cuisine & Dimsumlicious Promotion
Suasana baru dengan kemegahan interiornya siap menyapa Anda di Pearl Chinese Restaurant yang terletak di Lantai 2 Hotel JW Marriott Jakarta. Mengusung warna merah keemasan (lambang keberuntungan dan kemakmuran), restoran ini hadir kembali dengan menyajikan kuliner khas Tiongkok dengan nuansa Kanton Modern. Tidak lupa, beragam pilihan menu terbaru juga hadir untuk menggelitik indera perasa Anda. Sejumlah menu andalan yang lezat dan authentic hadir dari tangan terampil Executive Chinese Chef Ken Choy seperti Sautéed Prawns with Mayonnaise dan Baked Pork Ribs with Chefs special sauce. Tak kalah menarik juga pilihan sajian inovatif seperti; Foie Gras Peking Duck with Pearl Rice, Caramelized Wild Salmon, Seared 9+ Black Angus Wagyu Beef Steak, Pearl Barbeque Pork Rib serta Tong Po Belly.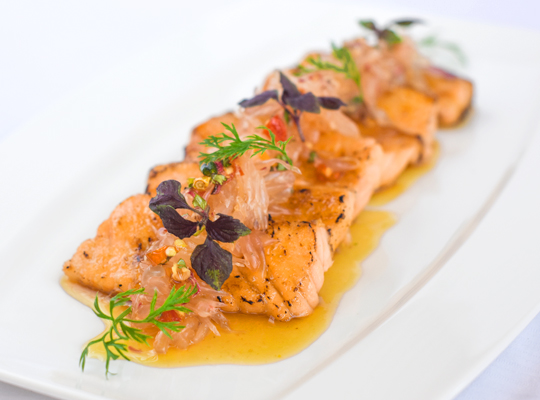 Caramelized Wild Salmon

Pearl Chinese Restaurant juga menawarkan promosi yang tidak kalah menarik dari sektor hidangan all-you-can-eat yang bertajuk 'Dimsumlicious'. Dalam promosi ini Anda bisa menikmati sepuasnya 40 hidangan mulai dari appetizer, sup, dimsum hingga desserts. Berlaku setiap hari Minggu di jam makan siang dengan harga Rp 280.000 ++ dan sudah termasuk free-flow Chinese Tea. Tunggu apa lagi, segera kunjungi Pearl Chinese Restaurant dan rasakan nikmatnya kelezatan khas Tiongkok yang tak terlupakan di mulut Anda.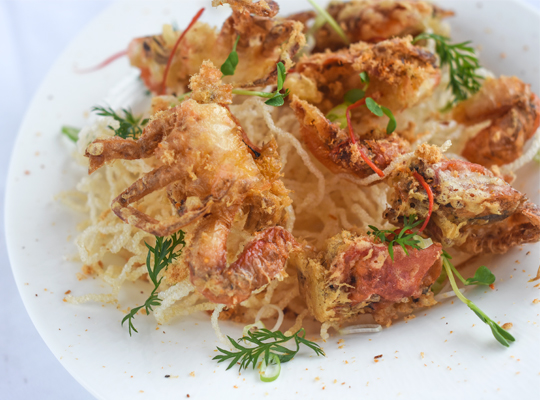 Fried Soft Shell Crab with Chicken Floss and Flavored 7 spices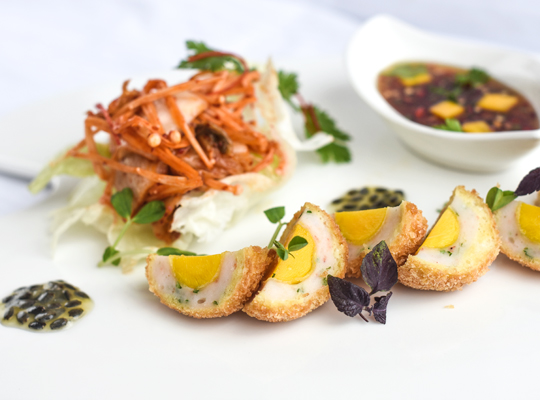 Handmade Mango Prawn Ball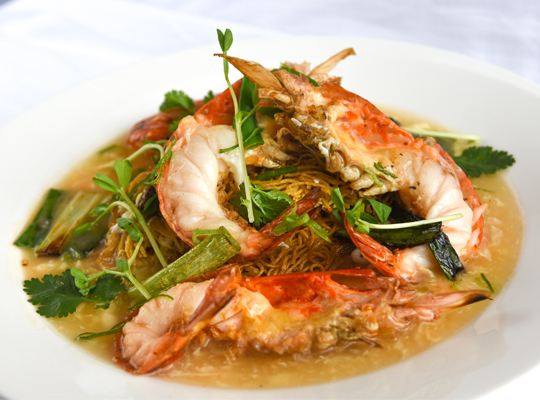 Water King Prawn with Egg Noodles