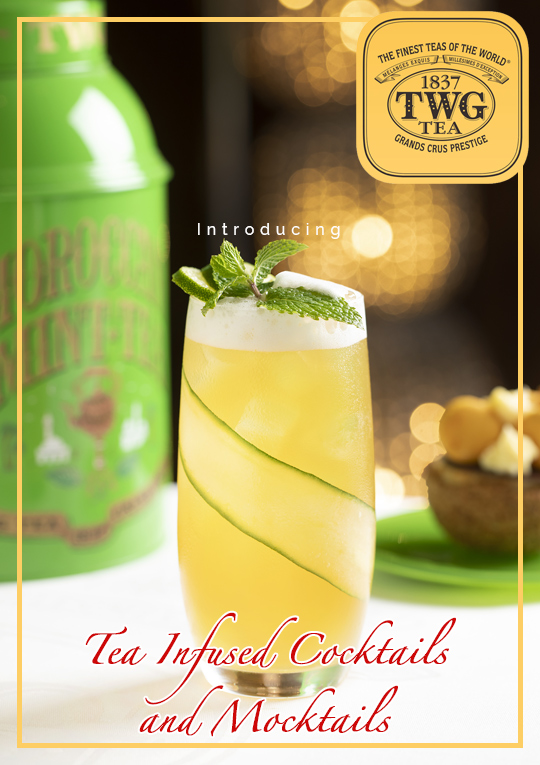 presented by

TWG Tea Introducing Tea Infused Cocktails and Mocktails
Published by Sugar & Cream, Tuesday 06 August 2019
Text by Astrid L, images courtesy of TWG Indonesia
4 Tea Cocktails And 2 Tea Mocktails
Ada yang baru dan segar dari TWG Tea: cocktail dan mocktail yang diinfus dengan campuran teh berkualitas premium dari TWG Tea. Pilihan tepat dan ceria untuk memuaskan dahaga sekaligus menikmati campuran rasa yang istimewa.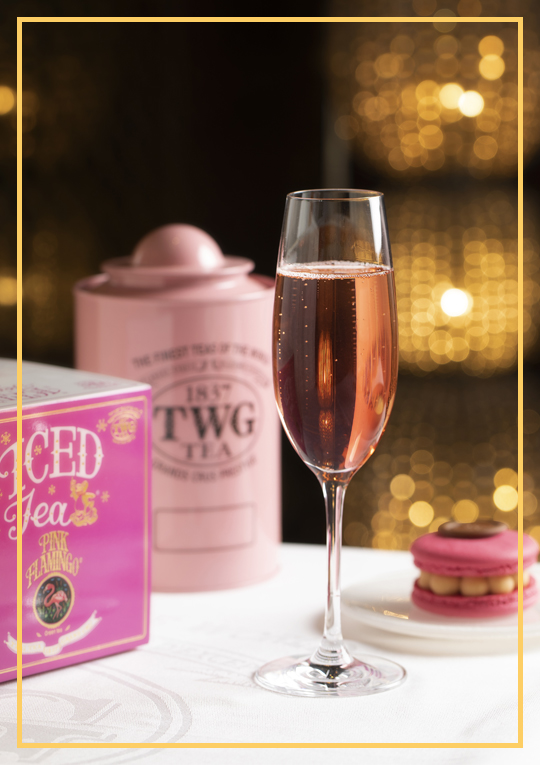 Prestige Cocktail
Siapa sangka cocktail dan teh bisa menyatu? Silakan mencicipi Prestige Cocktail – wine cocktail yang diinfus dengan Pink Flamingo Tea, campuran green tea dengan bunga hibiscus merah yang akan membuat hari Anda lebih ceria. Prestige Cocktail adalah salah satu minuman ceria menyegarkan berwarna pink memikat yang menggoda diluncurkan pada kecerian pesta di TWG Tea Salon & Boutique Pacific Place, Jakarta tanggal 18 July, 2019 lalu.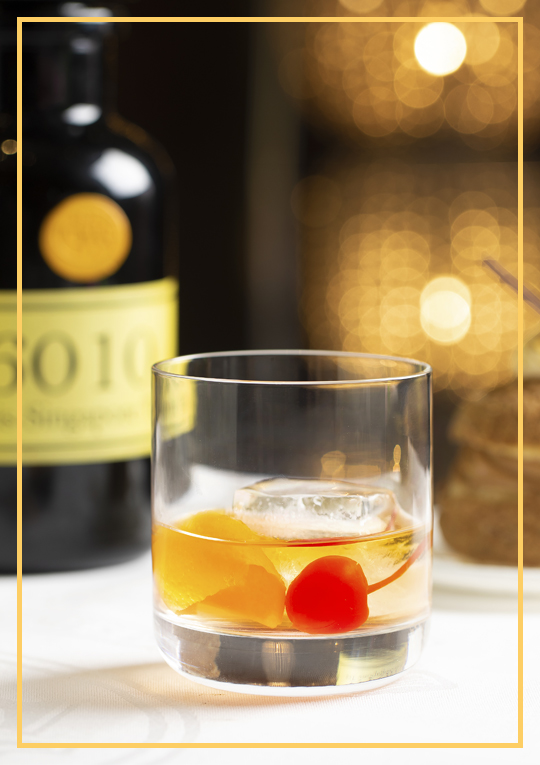 Golden Spirit (Cocktail)
Pada hari istimewa tersebut TWG Tea memperkenalkan 4 Tea Cocktails yaitu Prestige Cocktail, Golden Spirit, Rubby Berry, White Sky dengan rasa keistimewaan berbeda menyesuaikan perpaduan unik yang ditonjolkan. Sebagai aktraksi yang menghibur, Idris Sanou, Tea Connoisseur of TWG Tea Company turut memperlihatkan keahliannya dalam mempersiapkan beberapa minuman istimewa ini.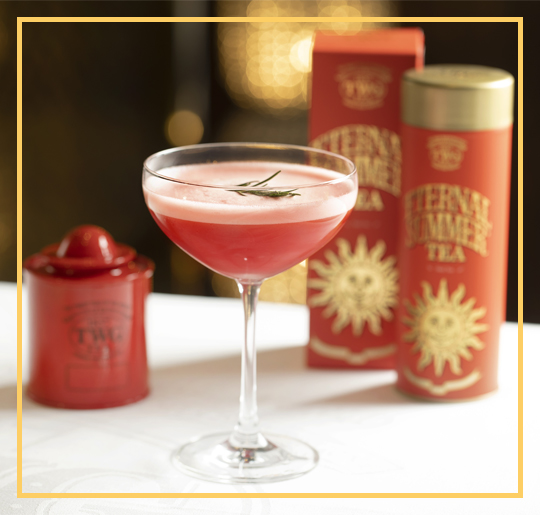 Rubby Berry (Cocktail)
Bila lebih suka rasa buah, Anda bisa mencoba Golden Spirit, wiski rasa jeruk yang diinfus dengan Paris-Singapore Tea, green tea dengan aroma cherry blossom serta buah merah. Golden Spirit adalah salah satu favorit setelah Prestige Cocktail karena warna oranye yang cerah dengan rasa buah yang kuat.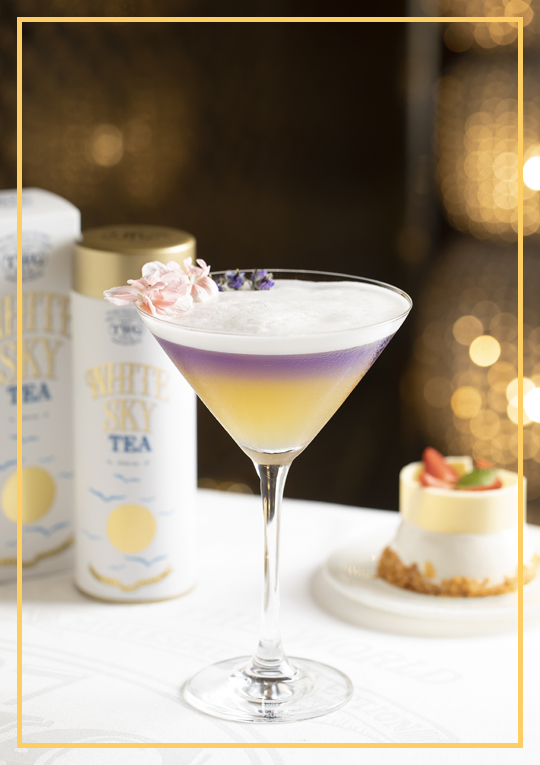 White Sky (Cocktail)
Butuh yang segar-segar juga? Ruby Berry adalah pilihan tepat, cocktail gin dengan raspberry puree dan jus cranberry yang diinfus Eternal Summer Tea, teh merah dari Afrika Selatan yang beraroma mawar, dan diakhiri dengan aftertaste menyerupai rasa peach dari Tuscan. Tempting!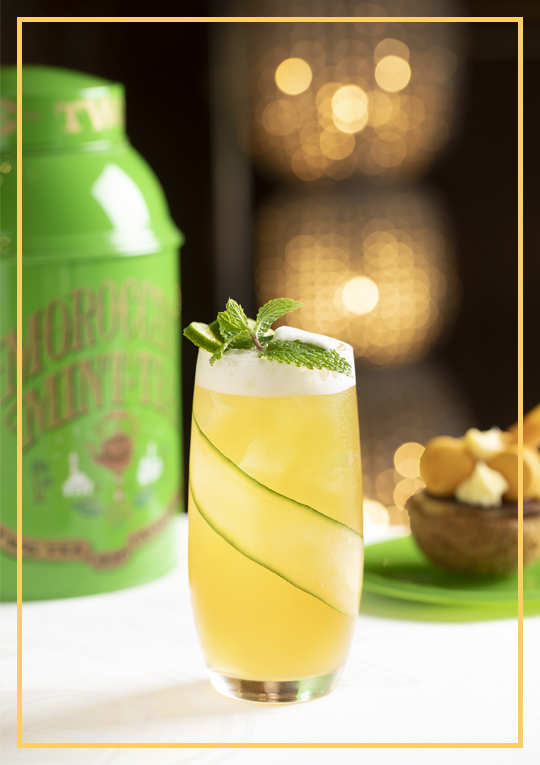 Moroccan Mint Virgin Mojito (Mocktail)
Pilihan lainnya adalah White Sky, campuran vodka dan jus nanas yang diinfus dengan White Sky Tea– teh putih bercampur bunga ylang ylang. Anda merasakan percampuran yang sempurna dengan kelembutan rasa yang seimbang.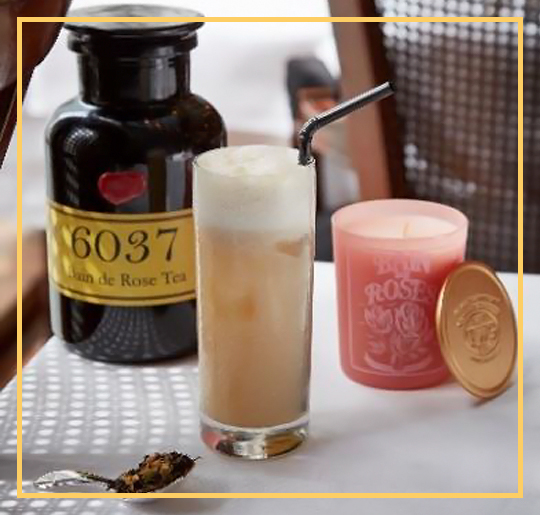 Dulcet Rose (Mocktail)
Selain cocktail, diperkenalkan juga 2 mocktails yang tak kalah layak mampu menyemarakan petualangan Anda dengan TWG Tea. Morrocan Mint Virgin Mojito yang merupakan perpaduan dua klasik: virgin mojito dan Morrocan Mint tea (TWG Tea Green Tea premium dengan Sahara Mint). Minuman ini mampu membangkitkan semangat Anda secara instan melalui kesegaran mint dan green tea-nya.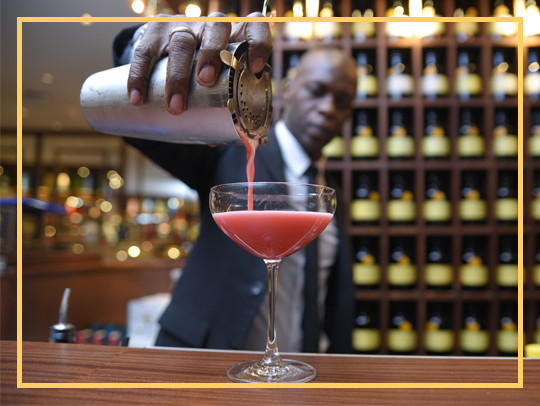 Idris Sanou, Tea Connoisseur of TWG Tea Company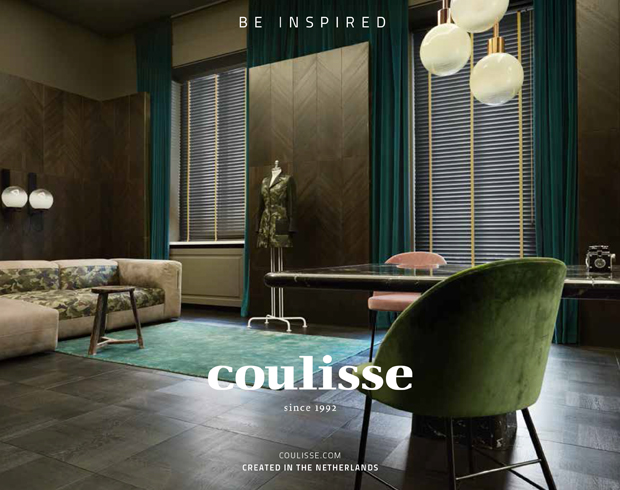 Presented by Coulisse
Sedangkan favorit sepanjang masa adalah Dulcet Rose, mocktail campuran jus lychee dan Bain de Roses Tea, teh Darjeeling dengan aroma mawar serta vanilla. Minuman yang beraroma campuran buah sangat menyegarkan rasa haus dan revitalisasi.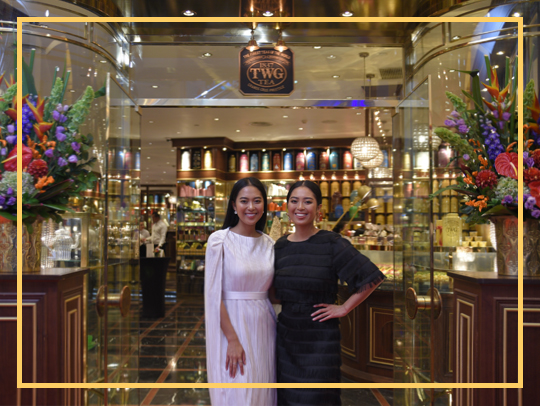 Elizabeth & Maria Rahajeng