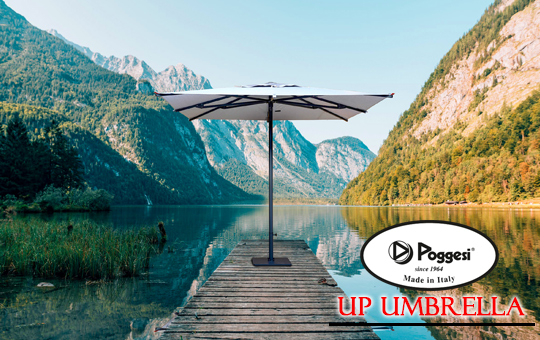 presented by

Treat Your Summer Time with Up Umbrella from Poggesi
Published by Sugar & Cream, Monday 10 May 2021
Text by Dinda Bestari, image courtesy of Poggesi
The Ideal Umbrella for Small Outdoor Spaces
Parasol or umbrellas are not only for sun protection but also make your outdoor area more picturesque! And, summer is before our eyes, Poggesi presents UP, a relatively smaller and versatile umbrella for enjoying the shady atmosphere in the open space.
Parasol berfungsi untuk melindungi dari paparan matahari dan teriknya musim panas. Itulah yang Poggesi pikirkan tentang garden umbrellas. Penahan efektif terhadap sinar UV, serta oasis kesegaran pada hari-hari di musim panas. Sebuah elemen fungsional yang tidak hanya sekadar perabot, produk – produk Poggesi mampu mendekorasi ruang luar dengan keanggunan dan membawa sentuhan warna ke taman atau teras mana pun.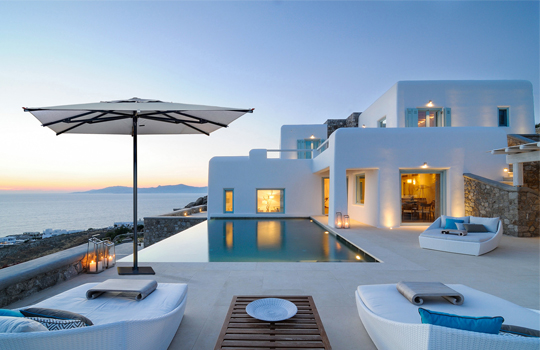 Dan, UP yang merupakan produk Poggesi terbaru, ialah central pole umbrella yang lahir dari keinginan untuk membuat model yang mudah digunakan. Tidak invasif, bahkan cocok lingkungan kecil tanpa melupakan keindahan dan ketahanan, karakteristik dasar Poggesi, yang membanggakan lebih dari tiga dekade sejarah dan pengalaman.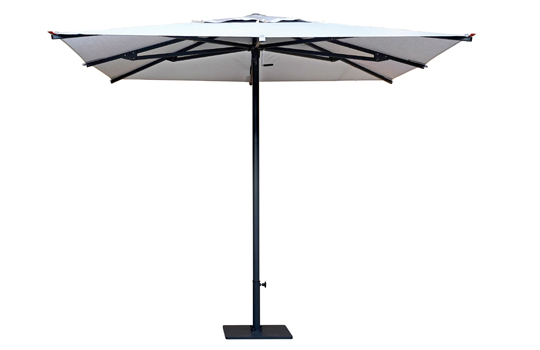 UP dirancang ringan dan mudah digunakan, dan dilengkapi dengan sistem dorong khusus yang memungkinkan gerakan pembukaan yang cepat berkat pin yang dipasang pada relang bawah. Untuk menutupnya, yang harus Anda lakukan adalah menarik engkol ke bawah.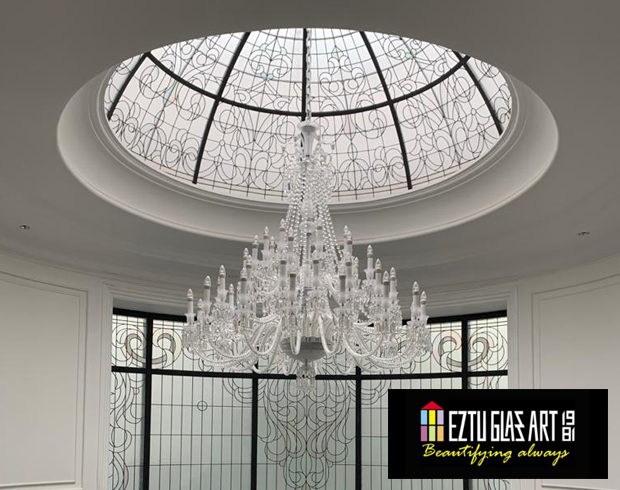 Presented by Eztu Glass
Ukuran penutup parasol ini dapat mencapai maksimum 300×200cm untuk memastikan penutupan dorong melalui gerakan sederhana. Hasilnya adalah UP,  produk payung ukuran kecil, ideal untuk ditempatkan di ruang outdoor terbatas seperti di tepi kolam renang, rooftop, dan teras.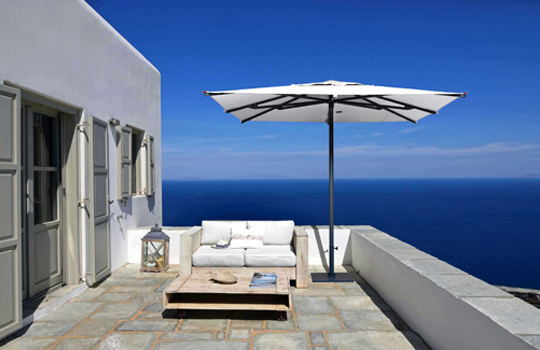 UP memenuhi fungsi praktis tidak lepas dari estetika tersebut serta mempertahankan fitur produk jenama Poggesi. Daya tahan, kustomisasi, dan produksi sepenuhnya "Made in Italy", UP menjadi payung klasik, serbaguna, yang dapat dengan mudah digunakan dan dipindahkan tanpa usaha khusus. Ideal untuk konteks arsitektur apa pun. UP 'menggambar' bayangan yang sempurna bahkan di area hijau kecil.