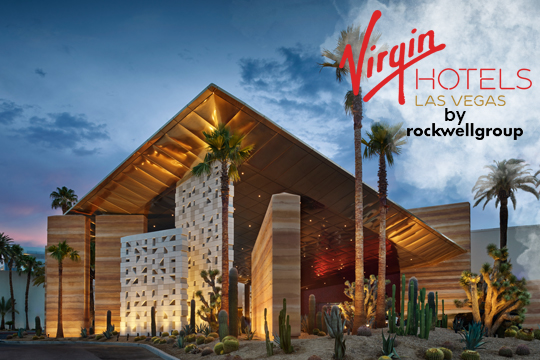 presented by
TRANSFORMATION OF VIRGIN HOTEL LAS VEGAS BY ROCKWELL GROUP
Published by Sugar & Cream, Friday 17 September 2021
Text by Auliya Putri, Images Courtesy of Rockwell Group
Designing Public Areas of the New Hotel
Virgin Hotel yang baru saja dibuka pada bulan Maret 2021 lalu merupakan sebuah transformasi unik dari yang dulunya adalah Hard Rock Hotel. Di hotel ini, Rockwell Group mendapat kesempatan untuk merancang area publik seperti 'Virgin Spaces', The Junction, club, lobi, dan bar.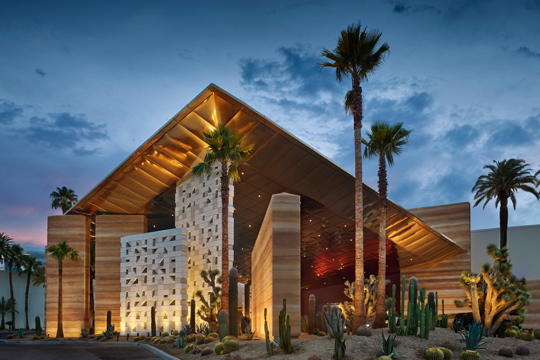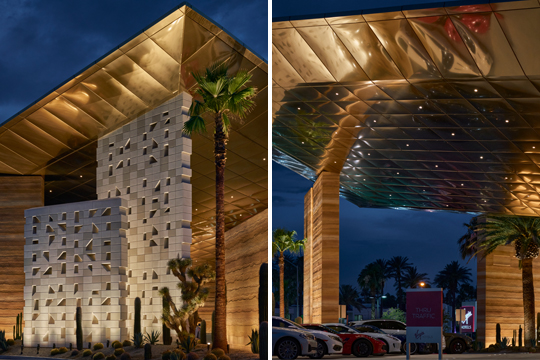 Dengan ide untuk mengajak para tamu memiliki pengalaman tak terlupakan, Rockwell merancang dengan inspirasi dari lanskap gurun dan beberapa kekayaan alam di Las Vegas. Liat saja keseluruhan desain yang memakai palet warna alami, material kayu dan batu, penempatan tanaman hijau, bentuk melengkung, ataupun warna merah sebagai kontras yang merupakan warna khas Virgin Hotel.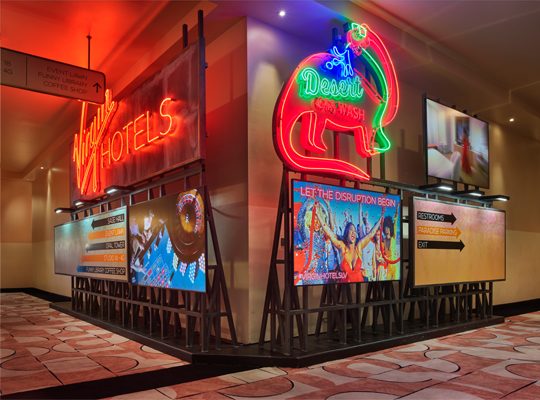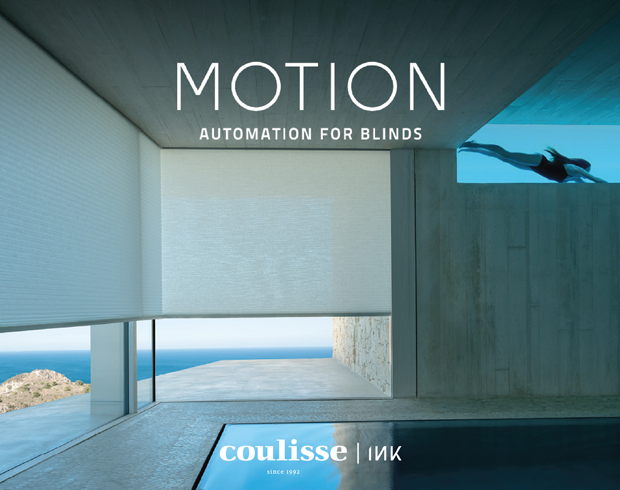 Presented by Coulisse | INK
Pintu masuk dengan dinding monumental dan tanaman kaktus para tamu dengan mencolok, seperti memberi tahu sebuah awal dari petualangan. Di lanjut pada area The Junction yang terdiri dari lobi utama, ruang pertemuan, dan ruang lounge, dimana terdapat langit-langit dengan desain pahatan unik secara bergelombang menciptakan pengaturan yang mengesankan. Di sampingnya ialah Harmony Lobby, khusus untuk para VIP, yang dirancang sedemikian rupa untuk memberikan kenyamanan dan mengundang untuk bersantai sejenak. Ditambah dengan penampilkan lampu gantung akrilik yang tampak melayang menambah keunikan dari ruang ini.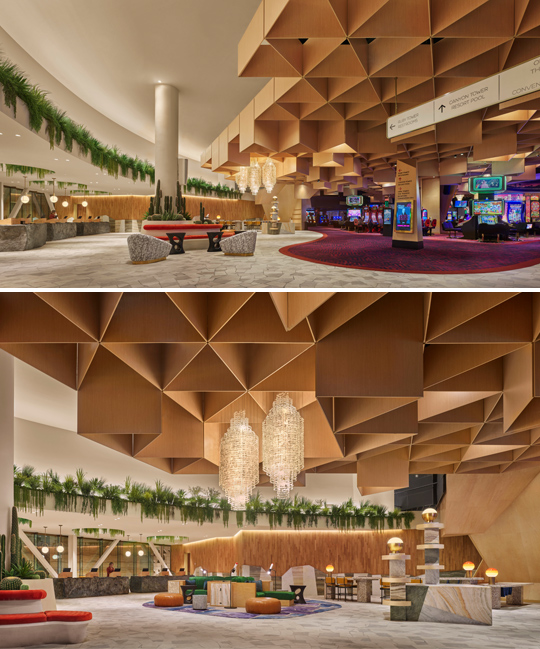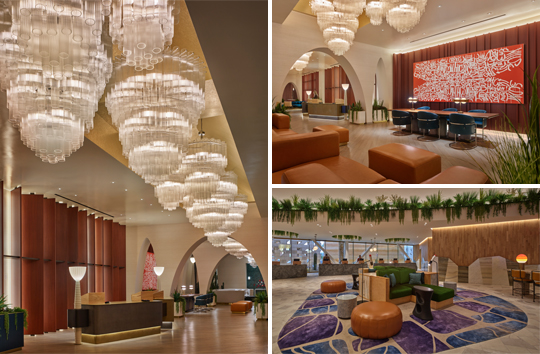 Rockwell juga merancang Commons Club yang membentang hingga menuju teras hotel dimana terdapat bar dengan kubah pahatan. Secara keseluruhan, bar dipenuhi dengan nuansa hangat dari warna merah dan emas, dimana pada bagian tengah terdapat sebuah menara berwarna emas dengan aksen kristal yang terinspirasi dari cracked earth. Dan pada restorannya Rockwell merancang dengan nuansa yang agak penuh namun masih seirama dengan keseluruhan tema.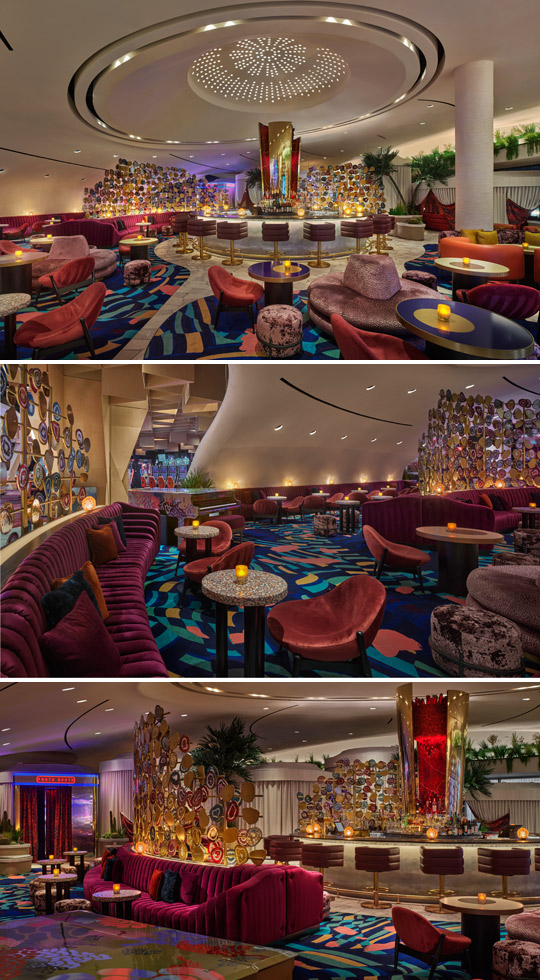 Selanjutnya ialah The Shag Room yang terdiri dari bar dan lounge dengan nuansa mewah dikelilingi oleh perpaduan warna ungu dan merah. Kain yang digantung dan senada dengan wallpaper yang dipakai memberikan kesan dramatis pada ruangan ini. Di tempat lain di hotel, Rockwell Group telah melakukan intervensi pada lanskap lantai dan langit-langit di area kasino, dengan desain karpet merah yang meniru trek melengkung di bukit pasir dan memastikan kontinuitas desain di seluruh hotel dan kasino.