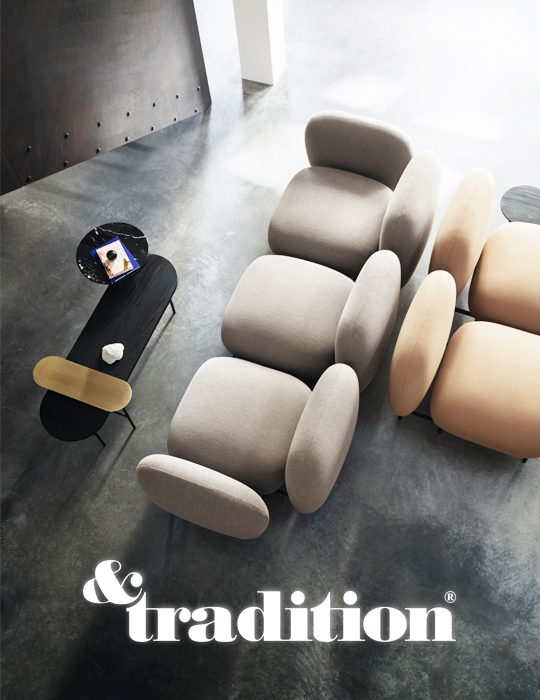 &Tradition Launches Isole NN1
Published by Sugar & Cream, Tuesday 04 July 2017
Nendo & Luca Nichetto
&Tradition, sebuah brand asal Denmark yang memproduksi berbagai produk lighting, furnitur, dan aksesori ruangan, baru-baru ini meluncurkan Isole NN1, sebuah modular sofa yang dirancang oleh Oki Sato dari Nendo dan Luca Nichetto.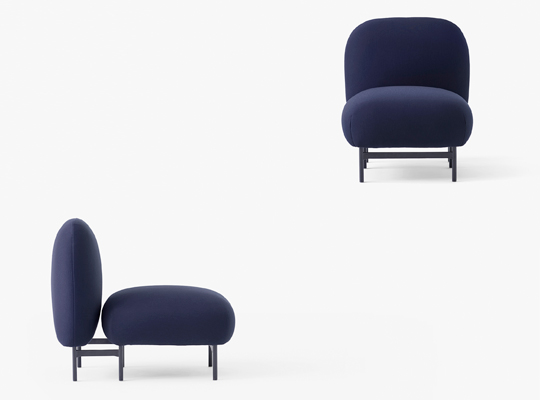 Isole NN1 one seater by &Tradition – Design Oki Sato and Luca Nichetto
Satu hal yang membuat produk ini unik adalah keadaan di balik terjadinya kolaborasi ini, di mana dua desainer dari dua budaya yang berbeda merancang Isole secara virtual melalui proses penukaran gagasan yang terinspirasi dari puisi Jepang. Oki Sato, founder dari studio desain Nendo di Tokyo, Jepang, dan Luca Nichetto, founder asal Italia dari studio desain Nichetto Studio di Stockholm, Swedia, menemukan cara baru untuk berkolaborasi jarak jauh dengan mengaplikasikan konsep di balik tanka, sebuah genre puisi tradisional Jepang di mana seseorang akan memulai suatu puisi dan orang lain akan menyelesaikannya.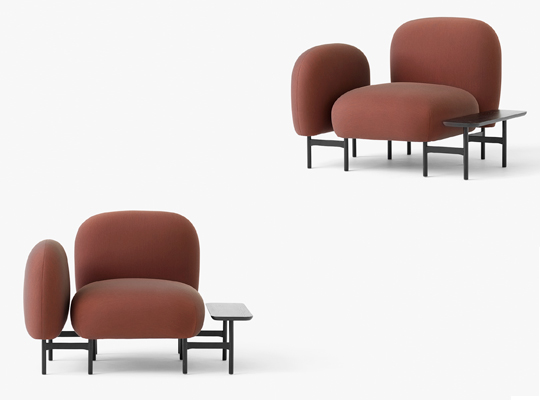 Isole NN1 seater table Armrest by &Tradition – Design Oki Sato and Luca Nichetto
Hasil dari kolaborasi 'gaya baru' tersebut adalah Isole, yang berarti "kepulauan" dalam bahasa Swedia. Sebuah konsep sofa unik yang memampukan adanya variasi kombinasi dan konfigurasi, termasuk versi dengan atau tanpa bantalan untuk lengan. Berbagai variasi juga meliputi meja kecil berbentuk bulat, lingkaran, atau persegi, yang terintegrasi secara sempurna dengan estetika secara keseluruhan.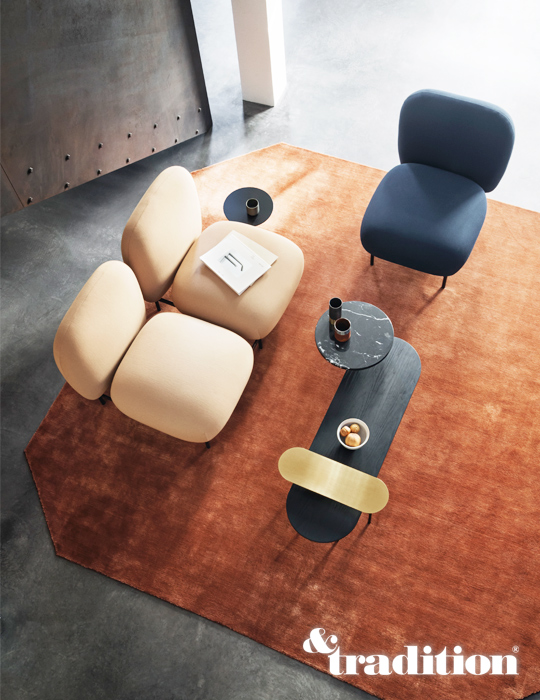 Isole NN1 two seater & one seater by &Tradition – Design Oki Sato and Luca Nichetto
"Inspirasi awal saya lebih mengarah ke bentuk-bentuk halus dan organik seperti kerikil, bebatuan, tetesan air, kepulauan pada umumnya," jelas Sato. "Tapi saya tak tahu bagaimana mereka bisa saling terhubung menjadi sebuah furnitur." Di sinilah Nichetto hadir untuk melengkapi proses berpikir Sato. "Saya berasal dari Venezia, jadi sedikit banyak tahu tentang kepulauan," kata Nichetto. "Pertama kali melihat sketsa yang dibuat Sato, saya menyadari bahwa kepulauan membutuhkan 'jembatan'. Jadi, saya menggunakan angker dinamo sebagai 'jembatan' yang menghubungkan kepulauan menjadi tempat duduk individual, dan tiap tempat duduk jadi sebuah modular sofa."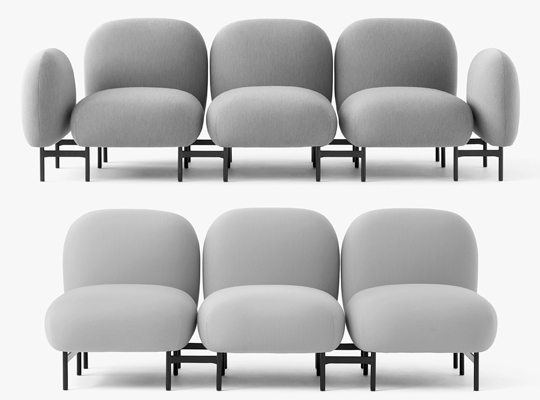 Isole NN1 arm rest – three seater by &Tradition – Design Oki Sato and Luca Nichetto
Martin Kornbek Hansen, CEO &Tradition, menambahkan bahwa jika biasanya modular sofa pada umumnya berbentuk kotak, terkesan kaku, dan lebih mengutamakan fungsionalitas, maka dengan Isole, Nendo dan Nichetto telah membawakan unsur keindahan dan keseimbangan terhadap suatu desain yang terasa nyaman, bahkan sebelum Anda mendudukinya sekalipun.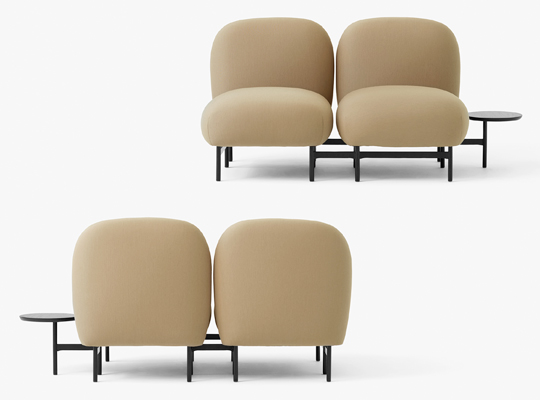 Isole NN1 two seater by &Tradition – Design Oki Sato and Luca Nichetto