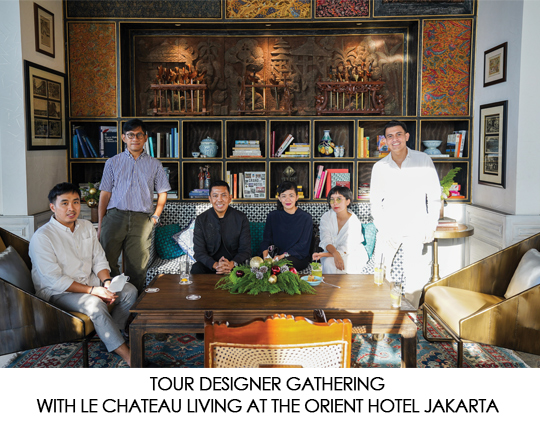 presented by

TOUR DESIGNER GATHERING WITH LE CHATEAU LIVING AT THE ORIENT HOTEL JAKARTA
Published by Sugar & Cream, Thursday 10 February 2022
Images courtesy of Le Chateau Living
Every Corner of the Bathroom's Hotel Exudes a Premium Touch
Le Chateau Living (high end sanitary) sebagai perwakilan resmi jenama ternama untuk produk -produk kamar mandi antoniolupi dan Zucchetti Kos menjadi bagian dari The Orient Hotel yang baru saja dibuka di Jakarta. Dirancang oleh Bill Bensley , kamar mandi hotel mewah tersebut menggunakan antoniolupi Wash Basin dan Zucchetti Kos bathtub, faucet, dan shower fittings. Merayakan kehadiran produk high-end sanitary dari dua jenama tersebut Le Chateau Living mengundang secara private sejumlah arsitek dan interior desainer dalam acara Tour Designer & Architect Gathering untuk melihat keindahan dan keunikan hotel terbaru ini.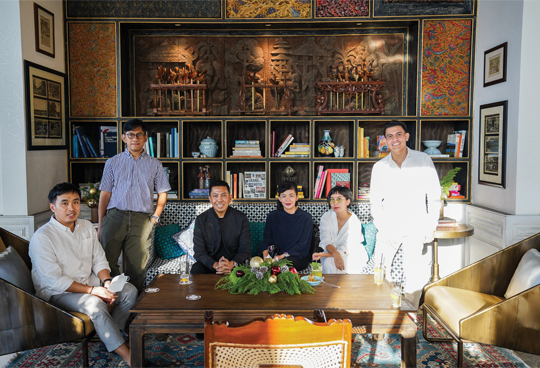 Billiy Virnando (Le Chateau Living) , Eko Priharseno, Agam Riadi, Rieska Achmad, Audrey Bernanda, Michael Glenn(Le Chateau Living).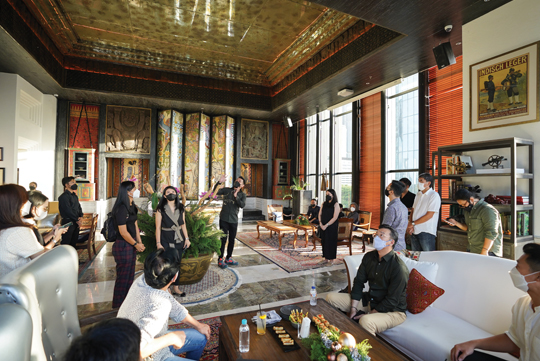 Simak ulasan mengenai The Orient Hotel di sini dan videonya di sini

Acara tur yang dibagi dalam tiga hari (1 Desember 2021, 2 Desember 2021, 6 Desember 2021), Le Chateau Living mengajak partner desainer dan arsitek berkeliling melihat fasilitas dan tipe-tipe kamar The Orient Hotel. Seperti diketahui bahwa setiap kamar mandinya memiliki sentuhan mewah dengan kehadiran antoniolupi Wash Basin Borgi-Cristalmood dan Zucchetti Kos bathtub, faucet, dan shower fittings. Eksklusivitas desain, fungsionalitas serta material dari dua jenama ternama ini menjadi alasan tepat bagi The Orient Hotel untuk totalitas keselarasan artistik setiap ruangnya.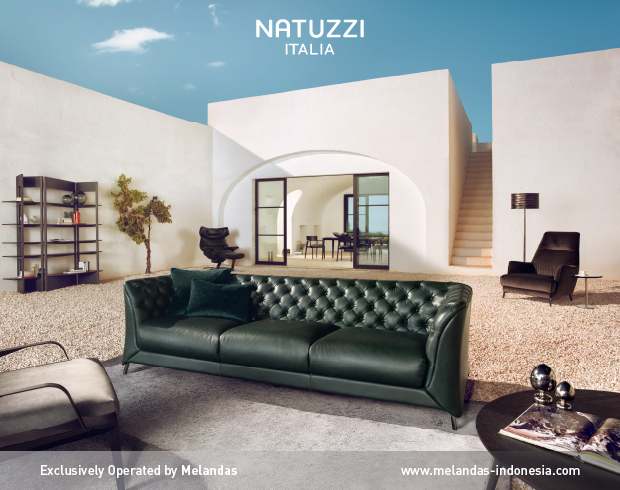 Presented by Melandas Indonesia