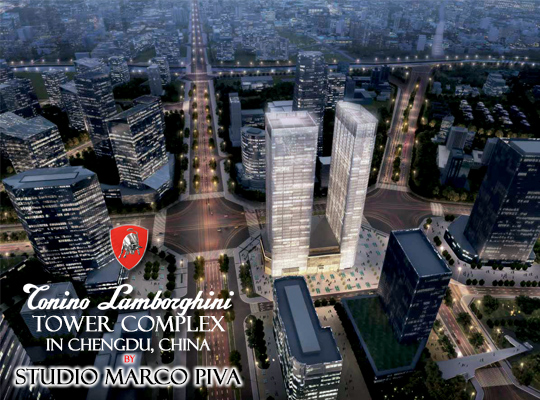 presented by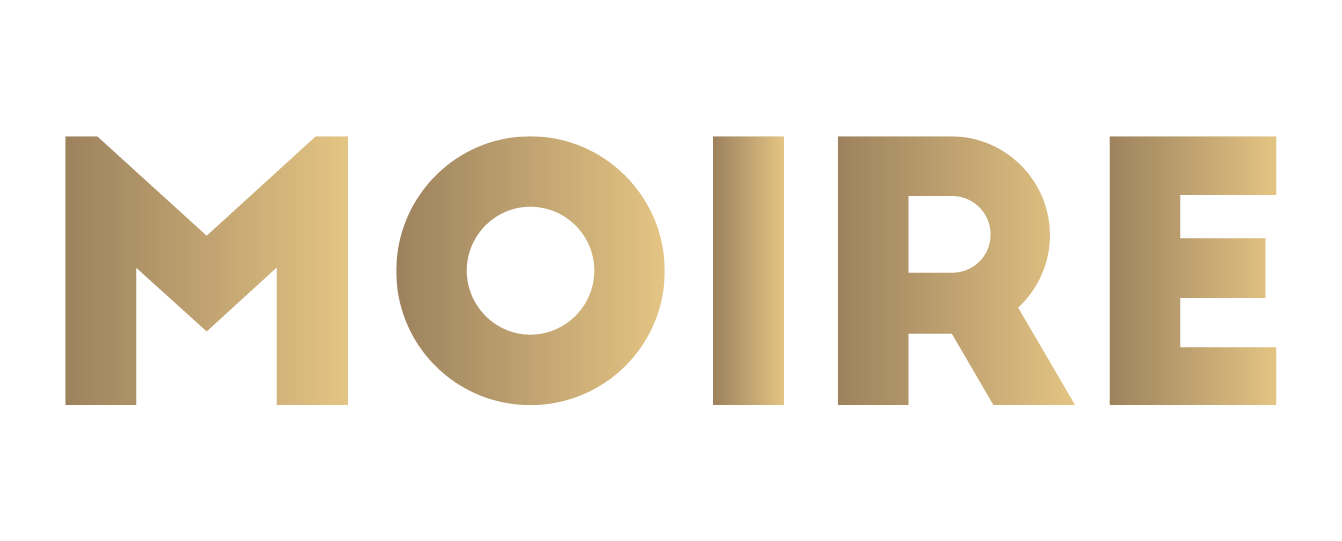 Tonino Lamborghini Towers Complex in Chengdu, China by Studio Marco Piva
Published by Sugar & Cream, Monday 19 April 2021
Text by Dinda Bestari, Image courtesy of Studio Marco Piva
Blends Chinese and Italian Design Visual Elements
Jenama asal Italia Studio Marco Piva sekali lagi membuktikan kepiwaiannya dalam bangunan unik dengan desain dan fungsi yang versatile. Menghadirkan kompleks Tonino Lamborghini Towers yang baru di Chengdu yang masih dalam tahap finishing, merupakan sebuah bangunan generasi terbaru oleh Chengdu Donghe Real Estate Co., Ltd. Di mana fungsi merancang hotel, ruang umum, kamar dan suite, apartemen mewah, area komersial, dan Sichuan Theater selaras menjadi satu sesuai konsep desain Studio Marco Piva.

Tim desain Studio Marco Piva bekerja sama dengan Donghe dan JHM, telah melakukan pekerjaan apik yang didedikasikan untuk studi arsitektur podium dan fasad menara setinggi 180 meter. Penelitian yang cermat tentang aspek formal dan fungsional ruang, teknologi dan material terkini yang dikembangkan dengan perhatian besar pada lingkungan, adalah dasar dari filosofi perencanaan Studio Marco Piva, di mana kesinambungan antara arsitektur, dan desain interior memainkan peran strategis untuk mewujudkannya. proyek sukses yang inovatif.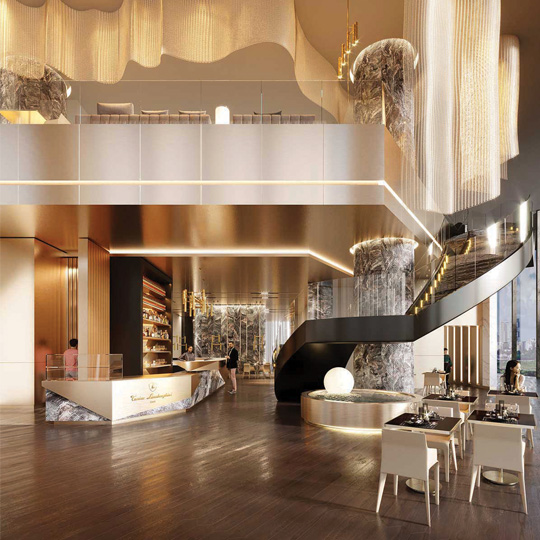 Tonino Lamborghini Hotel – Café Bakery
Proyek ini secara elegan memadukan elemen visual desain Cina dan Italia, sebagai penghormatan terhadap dua budaya. Dengan memadu madankan kedua tradisi yang kental akan sejarah, untuk hasil yang sangat skenografik.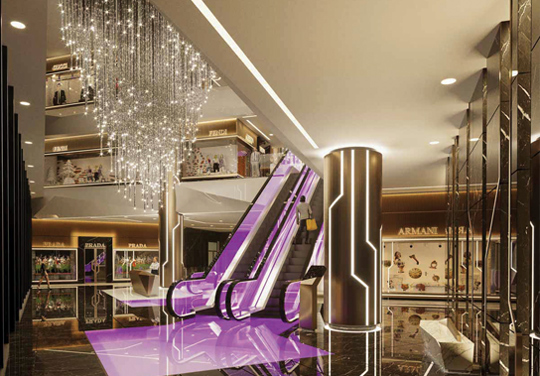 Tonino Lamborghini Towers – Commercial Complex
Sebuah tempat baru di daerah urban yang dicirikan oleh gaya hidup jenama Tonino Lamborghini yang kini berkembang. Tempat di mana penduduk, pengunjung, dan tamu akan merasakan eksklusivitas yang disempurnakan dengan persepsi emosional dari lingkungan baru yang dirancang oleh Studio Marco Piva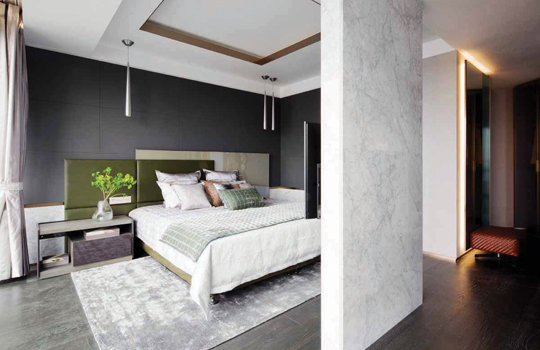 Tonino Lamborghini Towers – Rooms and Apartments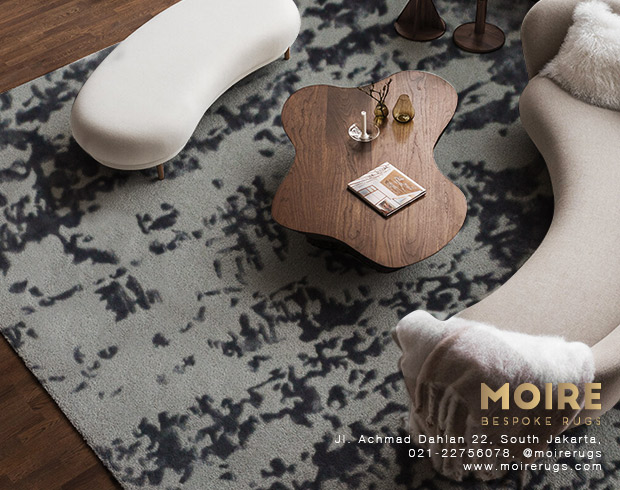 Presented by MOIRE Rugs
Common spaces
Common Spaces dicirikan oleh desain dinamis yang menonjol karena perhatian terhadap detail, dengan kreasi customized, seperti panel dekoratif dan elemen furnitur serta aksesori, demi memberikan sentuhan spektakuler di setiap lingkungan. Area Common Spaces, meliputi Entrance Hall, Reception, Restaurant, Cafeteria, Executive Lounge, Lobby, Panoramic Swimming Pool, Commercial Complex, dan Sichuan Theater.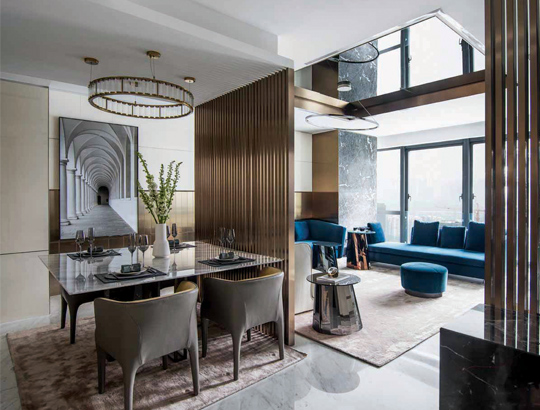 Tonino Lamborghini Towers – Rooms and Apartments

Luxury Apartments
Untuk desain apartemen, Studio Marco Piva memiliki pandangan untuk menciptakan cara hidup baru, dengan mengembangkan konsep interior elegan dan berkualitas tinggi. Bentuk alam dan palet warna yang dipilih tercermin dalam bahan dan tekstur yang digunakan.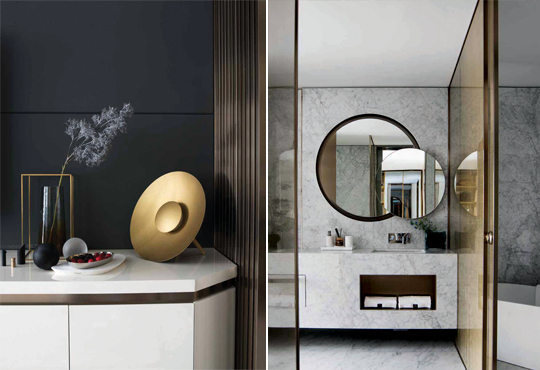 Tonino Lamborghini Towers – Rooms and Apartments
Pilihan marmer berharga yang diselaraskan dengan elemen furnitur berdesain halus menghasilkan suasana homey namun elegan yang terbuka ke pemandangan Kota Chengdu dan lingkungan sekitarnya.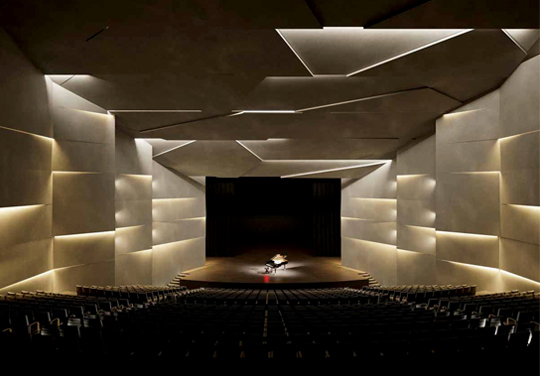 Tonino Lamborghini Towers – Sichuan Theater
''For 40 years Mr Tonino Lamborghini has been taking inspiration from his family heritage and his vast experience in mechanics and engineering to develop the homonyms lifestyle experience brand dedicated to luxury design products and real estate projects. Uncompromising spirit, Italian ingenuity, resourcefulness and design –  together with the talent of a brand recognized throughout the globe as a beacon of luxury, exclusivity and Italian flair  – are the values of the Tonino Lamborghini brand"
– Studio Marco Piva  –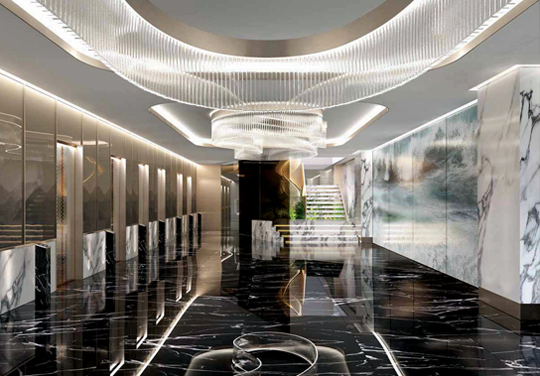 Tonino Lamborghini Towers – Lift Lobby