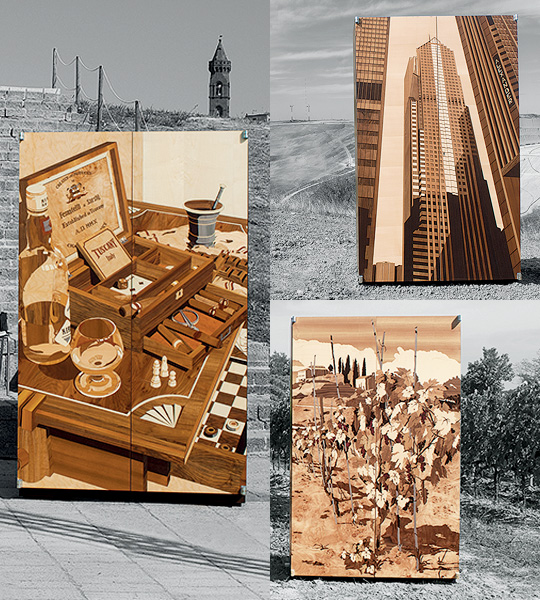 Toncelli – New Tall Unit Collection
Published by Sugar & Cream, Tuesday 17 January 2017
Perfect piece of furniture for every "bad habit"
Untuk menyambut anniversary perusahaan yang ke 50 tahun, Toncelli secara khusus merancang tiga produk baru dalam koleksi Tall Units. Menginterpretasikan karakter James Bond, a stylish gentleman who loves poker with good wine and a good smoke, yang terkesan bad habit menjadi sebuah passion yang membuatnya menjadi ikon dunia  dan dijadikan gagasan ke dalam furnitur  dalam bentuk Wine Tall Unit, Cocktail Tall Unit dan Cigar Tall Unit. Tiga "bad habits" ini diproses dengan material kayu eksklusif menciptakan keindahan maskulin untuk menemukan kepuasan di rumah setelah bekerja sehari penuh sambil menikmati hobi favorit dalam damai dan tenang.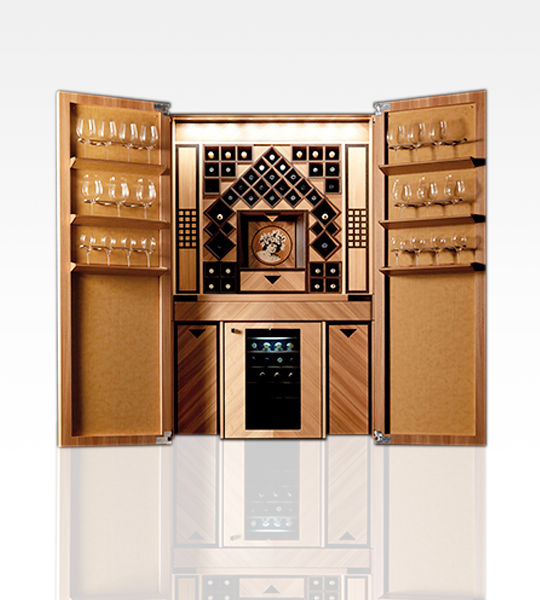 Toncelli – Wine Tall Unit

Wine Tall Unit didesain dengan image sebuah toko wine yang menyembunyikan gudang wine lengkap dengan botol dan peralatannya untuk menikmati kesempurnaan wine. Mempunyai rak removable berguna sebagai tempat menyimpan vintage wine. Memperlihatkan gambar pohon anggur di puncak kematangan yang dibuat melalui teknik laborious inlay pada eksteriornya dan dilengkapi oleh berbagai jenis gelas kristal yang siap digunakan. Dengan mekanisme canggih terinspirasi dari sejarah mekanik furnitur Prancis pada abad ke-16.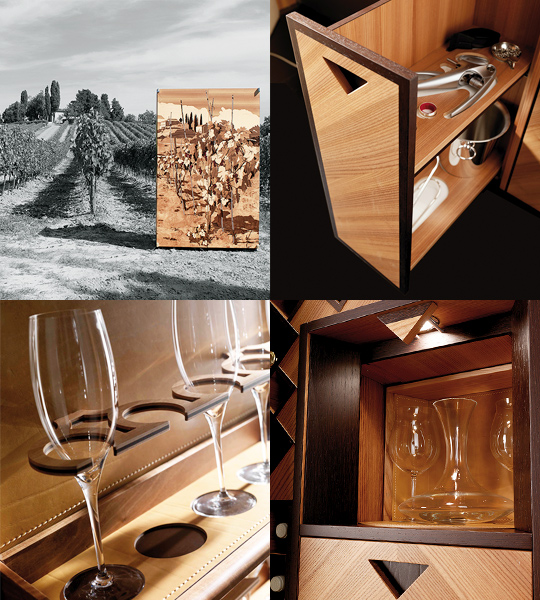 Toncelli – Wine Tall Unit
Dihiasi dengan pemandangan kota Manhattan, Cocktail Tall Unit ini dibuat dengan material mewah berlapis kulit. Menyimpan 18 gelas kristal dan peralatan khusus seperti ice buckets dan champagne buckets. Sebuah cocktail kit yang sempurna.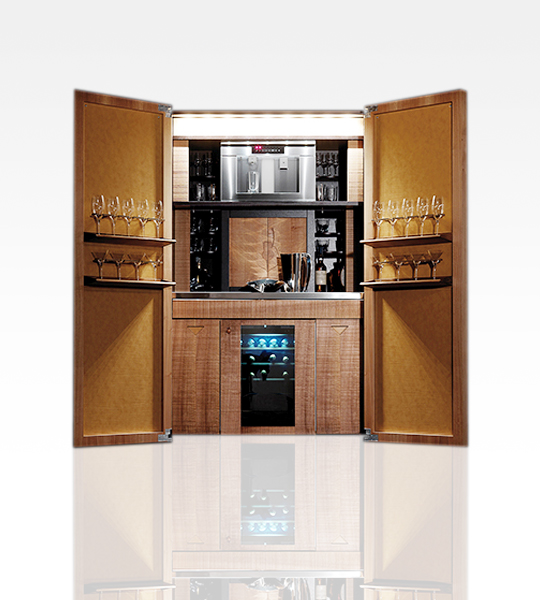 Toncelli – Cocktail Tall Unit
Pada pintu Cigar Tall Unit menggambarkan komposisi cerutu tradisional "Tuscan" dikelilingi oleh bahan-bahan yang menyajikan ritual merokok. Di bagian atas kabinet, dua humidors menjamin kondisi penyimpanan sempurna untuk cerutu menggunakan metode Peltier. Dilengkapi sebuah unit penyimpanan dengan pintu putar melengkung ditempatkan di pusat kabinet khusus menyimpan botol minuman berakohol. (AP)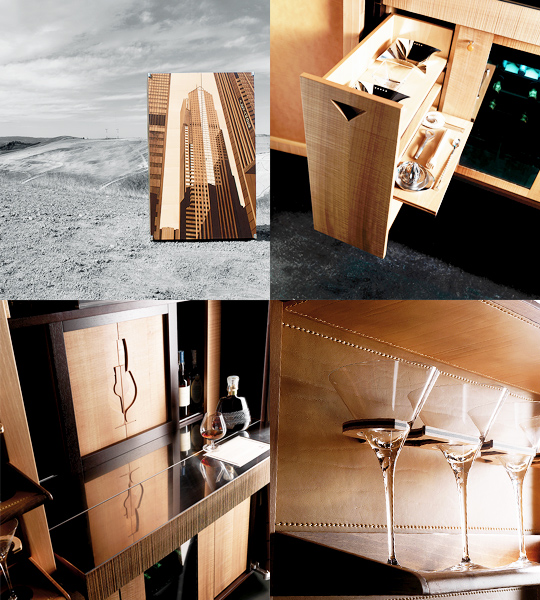 Toncelli – Cocktail Tall Unit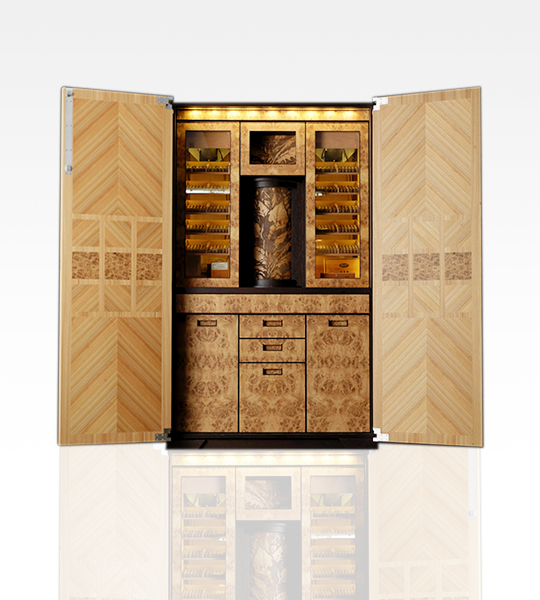 Toncelli – Cigar Tall Unit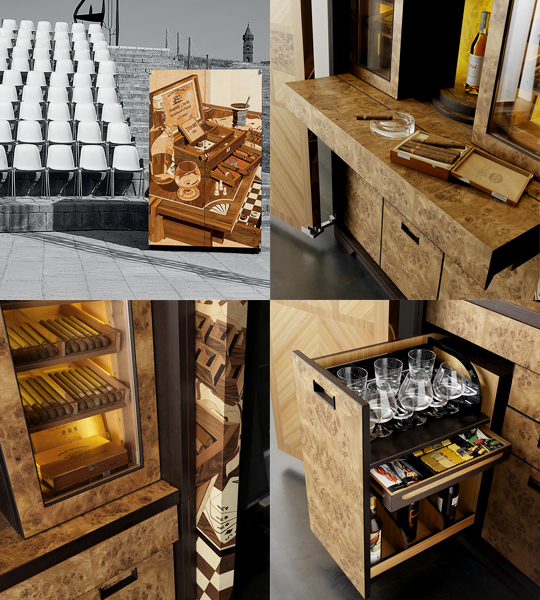 Toncelli – Cigar Tall Unit