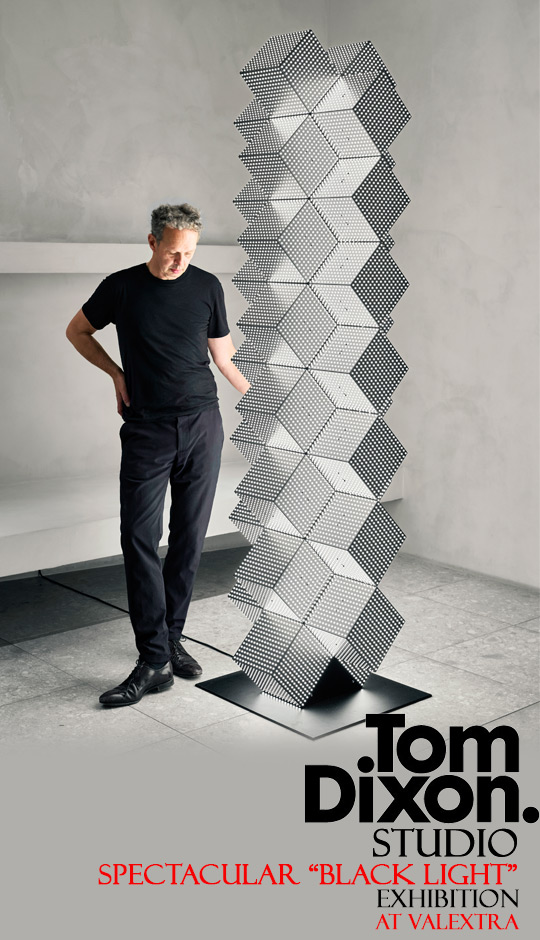 presented by

TOM DIXON STUDIO: SPECTACULAR "BLACK LIGHT" EXHIBITION AT VALEXTRA
Published by Sugar & Cream, Tuesday 14 September 2021
Text by S&C, images courtesy of Tom Dixon Studio/Allegra Martin
Tom Dixon x Prolicht (Austrian Lighting Specialists)
Showing no signs of slowing down, Tom Dixon turut menjadi bagian dari ajang akbar desain bergengsi dunia di kota Milan. Selain merilis produk terbaru termasuk lampu terbaru yaitu Melt dan Press (baca di sini) di The Manzoni (furnished by Tom Dixon Studio), label asal Inggris ini juga melansir pameran instalasi lampu LED di butik Valextra (an iconic Italian luxury leather goods brand).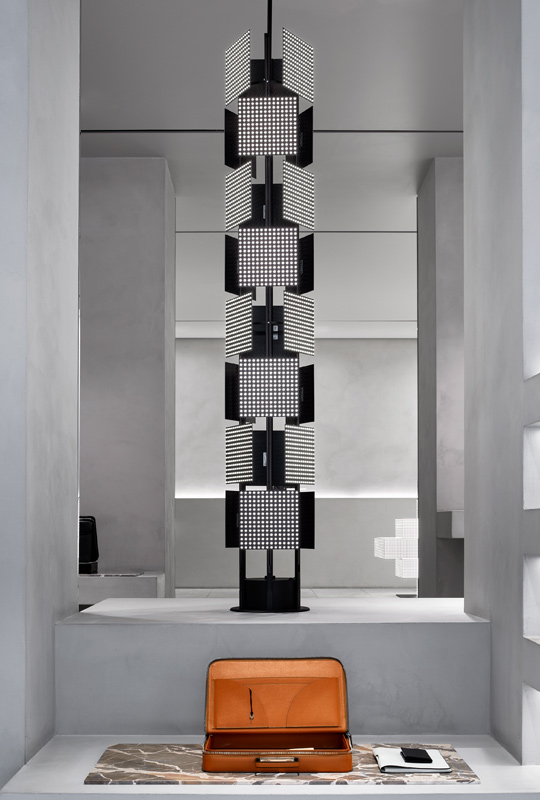 Expect the unexpected when it comes from Tom Dixon Studio. Dalam butik Valextra yang digarap oleh arsitek John Pawson (baca di sini) , Tom Dixon memperagakan inovasi dan teknologi terbaru lampu LED melalui 10 instalasi monumental 'sculptural' lampu yang menggugah visual. Instalasi spektakuler tersebut bekerja sama dengan spesialis lampu dari Austria yaitu Prolicht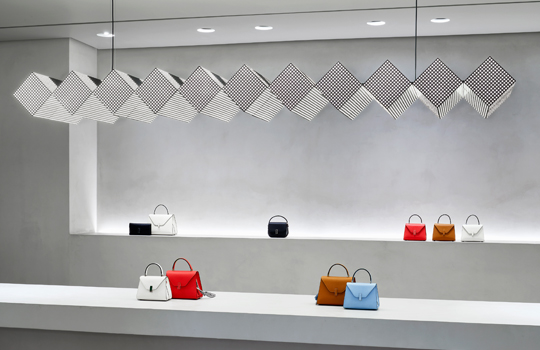 Simak video presentasi Tom Dixon di sini
"These sculptures are the result of two years of intense research with our Austrian professional lighting partner Prolicht into rethinking track lighting. We have decided to show the potential of this new system by making these 10 lighting sculptures that are a really unusual way of using the latest in warm white Light Emitting Diodes. On the largest sculpture there are as many as 10,000 individual light points, which make these objects the very incarnation of luminosity, however the quality of light is still surprisingly soft and flattering and fills a space with an ethereal glow unlike any lamp we have seen before," says Tom of 'Black Light'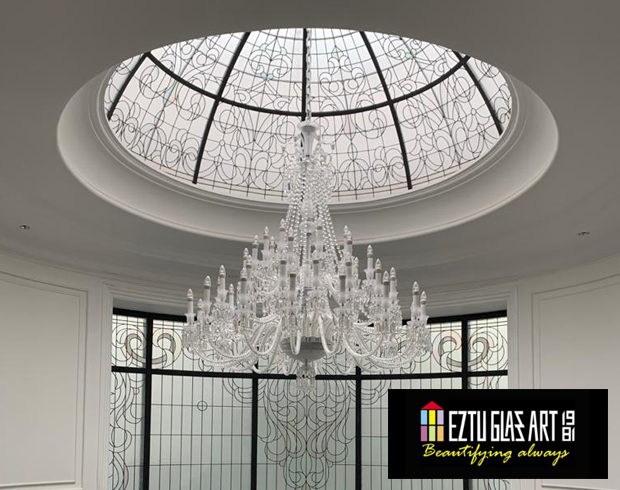 Presented by Eztu Glass
Dalam perayaan LED tersebut, Tom memperkenalkan sirkut 'CODE'. Desainnya terdiri dari dua elemen, lingkaran dan persegi, yang dapat kita konfigurasikan dan konfigurasikan ulang menjadi objek luar biasa dalam jumlah tak terbatas. Setiap lampu dirancang dan dikomposisikan dari rangkaian lingkaran atau persegi membentuk sebuah komposisi lampu yang memedarkan cahaya putih. Harga lampu berkisar 9,500 – 18,900 (tolong bantu tanda poundsterling depan angka)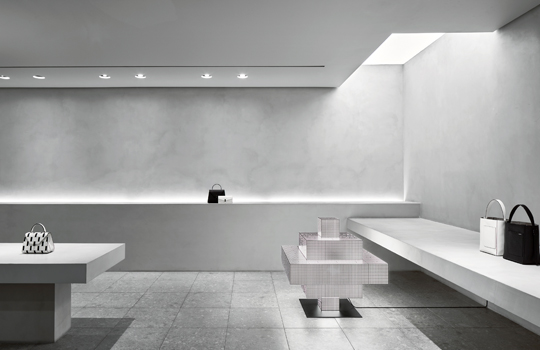 Kecerian pameran ini merupakan rangkaian perdana dari Tom Dixon Grand Tour. Pameran berikutnya berlanjut di headquarters Tom Dixon yaitu The Coal Office, 18-24 September bersamaan dengan London Design Festival.