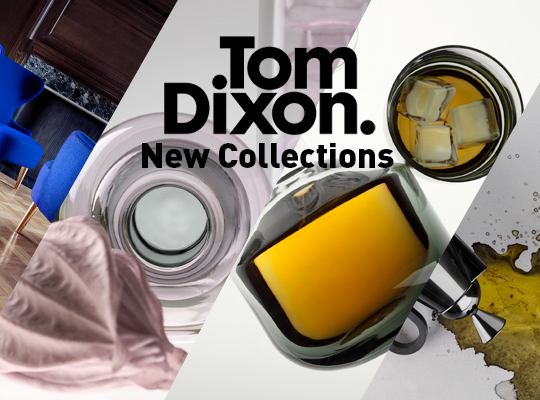 Tom Dixon – New Launch in Maison & Objet, Paris
Published by Sugar & Cream, Saturday 09 September 2017
Text by Anggita D.S, Images courtesy of Tom Dixon
September 8, 2017 Paris
Menyambut ajang pembukaan Maison & Objet di Paris, Prancis, pada tanggal 8 September ini, Tom Dixon secara resmi meluncurkan produk barunya yakni Micro Wingback, Bump, Brew, Tank, dan Christmas giftsets. Mengingat 'sepak terjang' sang desainer yang seringkali membuat industri interior terkagum-kagum berkat keunikan di balik rancangannya, kali ini pun tak jauh berbeda. Berikut sejumlah produk yang akan diluncurkan di Maison & Objet: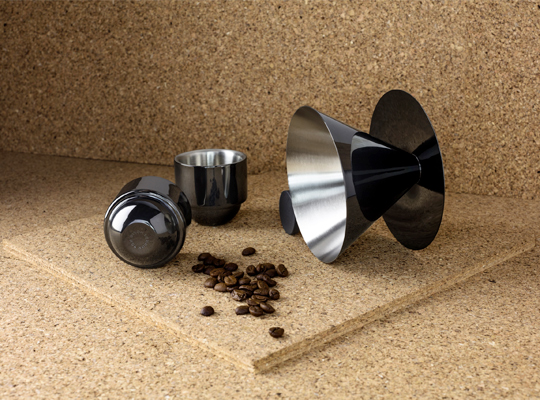 Brew V60 Giftset
MICRO WINGBACK
Pada dasarnya, Micro Wingback adalah versi kecil dari Wingback yang khusus dibuat untuk rumah dan area yang tidak terlalu luas. Kursi Wingback yang orisinal sendiri merupakan salah satu kursi dengan bentuk 'khas Inggris' yang dibuat untuk Shoreditch House Members Club di London. Proporsi sayap kursi yang berlebihan dan skala kemewahan yang dimilikinya memampukan orang yang duduk untuk merasa seakan tengah duduk di tahta atau benar-benar tersembunyi dari pandangan orang lain. Berkat bentuk kurvanya yang meliuk-liuk nan ekspresif, Wingback sering disebut-sebut para dekorator dan arsitek sebagai intervensi berupa pahatan ketimbang 'sekadar' tempat duduk. Rangkaian produk Wingback terdiri dari kursi, dining chairs, ottoman, dan sofa.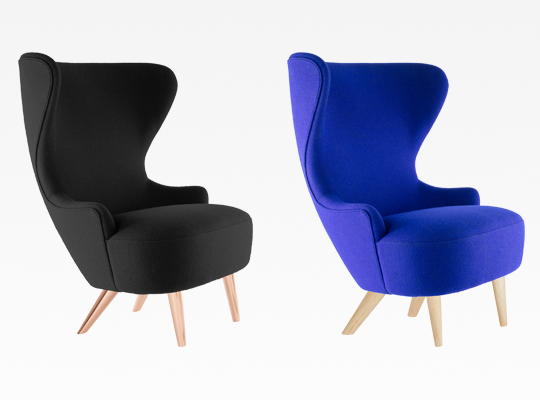 Micro Wingback Black and Blue
BUMP
Bump terbuat dari borosilicate, bahan kaca tahan panas yang biasanya ditemukan di laboratorium sains. Ringan dan tahan lama, kaca borosilicate biasanya terlihat dalam kondisi yang bening dan tidak berwarna, tapi di sini bahan tersebut diberikan aksen translucent pink and black raw material, yang telah disatukan, diledakkan, dan dimanipulasi hingga halus.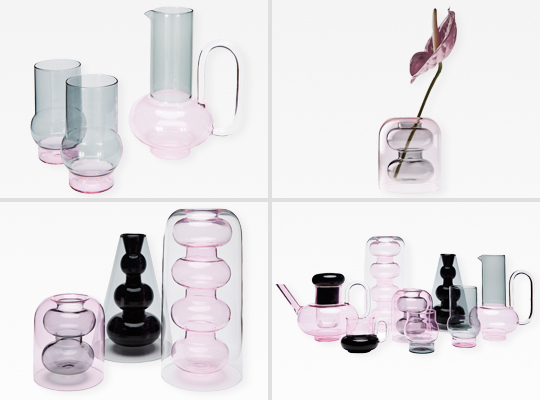 Bump Water Jug Set, Bump Bubble Vase, Bump Vase Family, Bump Family
TANK
Gradasi siluet hitam dan berasap mendefinisikan tampilan terbaru untuk gelas Tank. Dibuat melalui peleburan kaca bening hitam dan solid yang diperkuat secara teknis, Tank 'ditiupkan' ke dalam bentuk grafis untuk arsitektur papan atas yang tidak lekang oleh waktu. Ditawarkan sebagai dua hadiah eksklusif, koleksi Decanter dan Whiskey dibuat untuk pemasok minuman premium.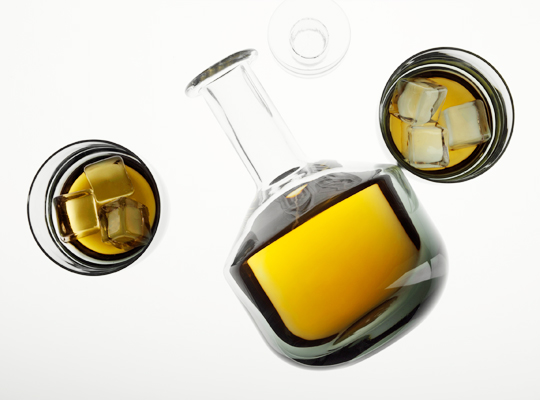 Tank Whiskey Giftset
BREW
Brew dikurasi menjadi tiga hadiah eksklusif untuk para penikmat kopi: The Cafetiere, The Stovetop, dan V60. Dirancang untuk para purist, set eksklusif ini adalah pernyataan berani dalam seni dripping, plunging, dan percolating. Dilengkapi dengan PVD cermin hitam dengan interior dari stainless steel, Brew merupakan bentuk penghormatan terhadap kopi dan segala prosesnya, mulai dari pembuatan hingga tata cara menikmatinya.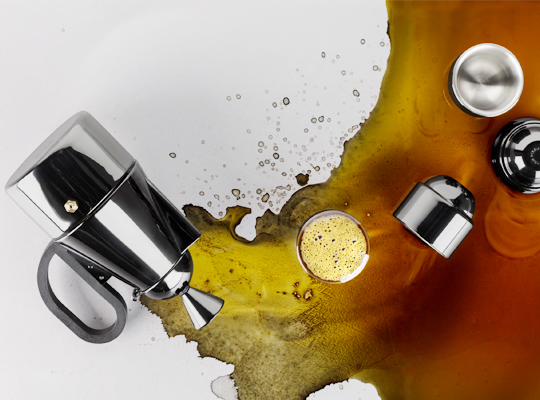 Brew Stovetop Giftset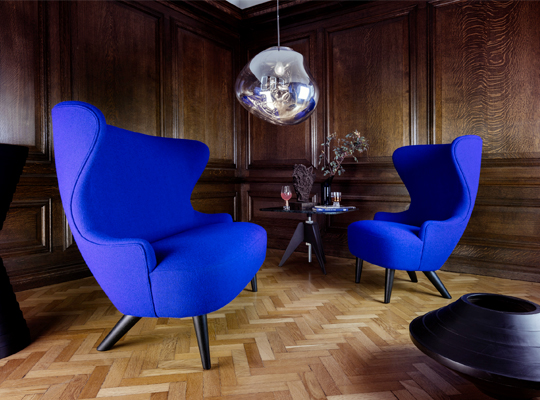 Micro Wingback with Stack Vessel Short, Melt and Screw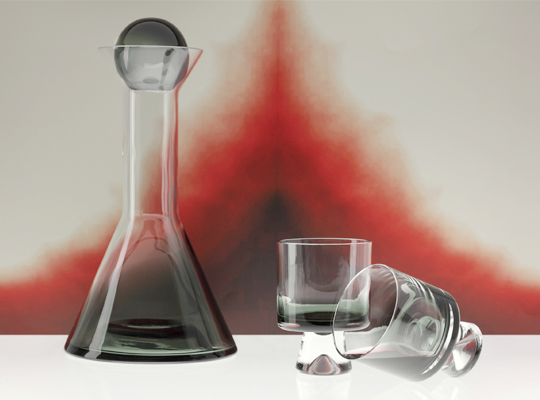 Tank Decanter Giftset