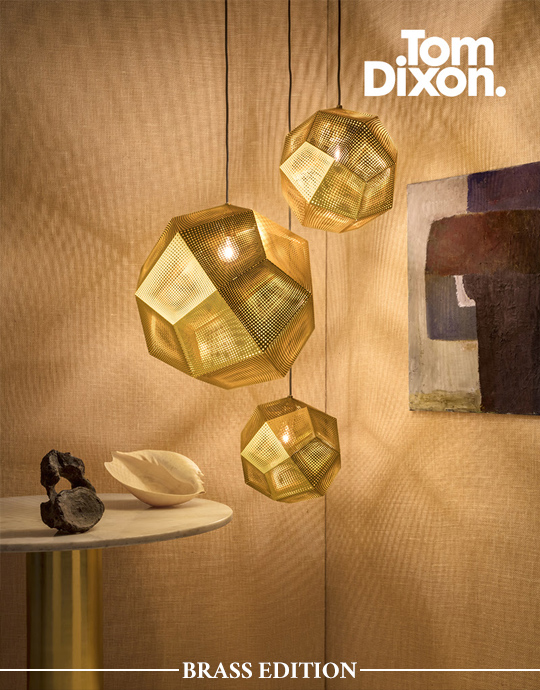 presented by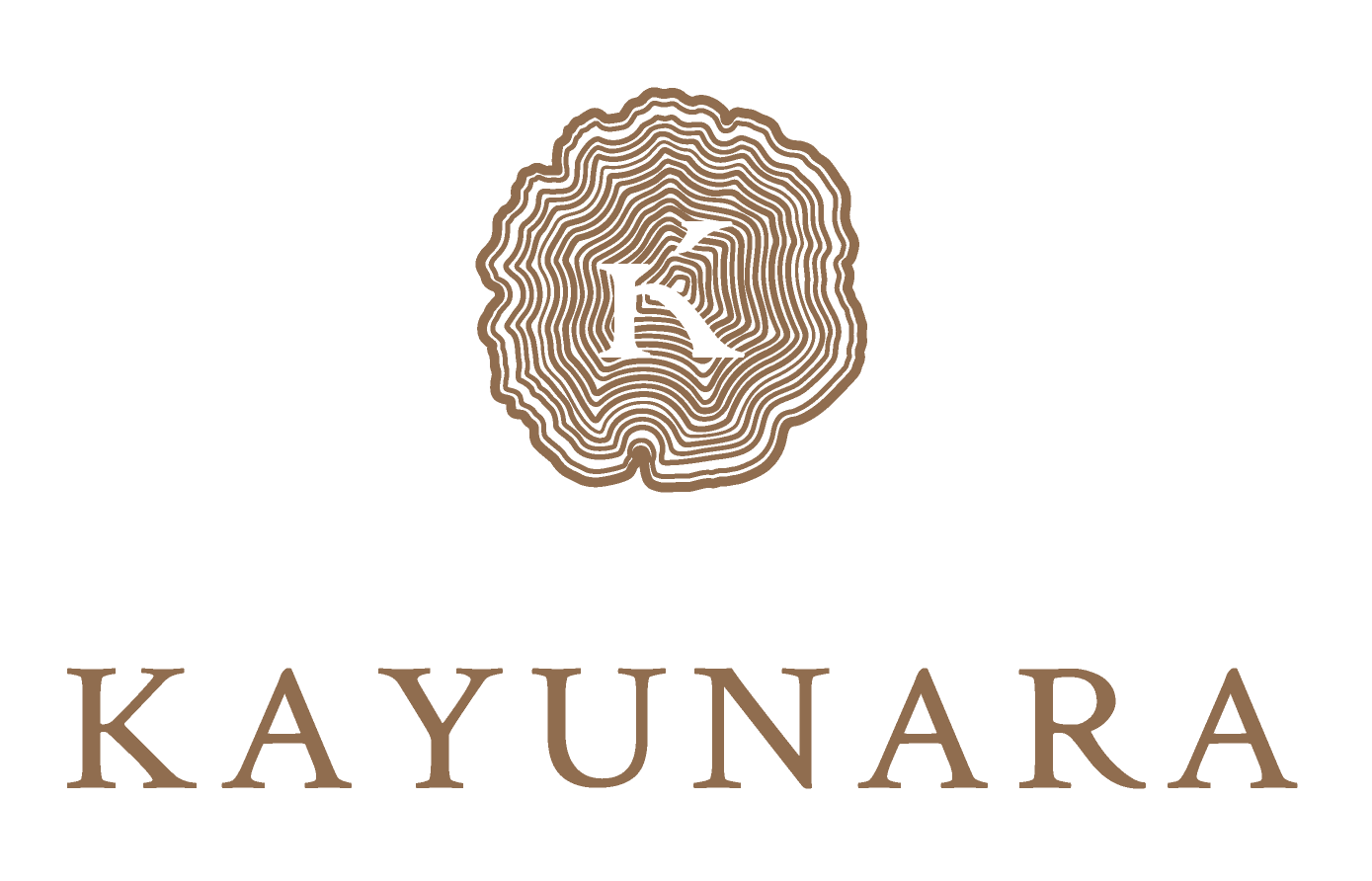 Tom Dixon Brass Edit
Published by Sugar & Cream, Thursday 06 February 2020
Text by S&C, Images courtesy of Tom Dixon
A Touch Of Opulence
Why not bring brass edition to your fab home in 2020? Kuningan adalah logam abadi yang telah popular dari masa lalu. Kemilau warna kuningnya menambah kemewahan dan kehangatan pada interior. Belum lagi efek patina yang muncul dengan waktu meningkatkan karakteristik individualnya.
Mari melihat kembali koleksi khusus kuningan Tom Dixon, desainer ternama Inggris dalam ragam bentuk ikonis yang dirancangnya. Lampu, furnitur, dan aksesori kuningan Tom Dixon bervariasi, mulai dari permukaan yang dipoles bak cermin hingga yang tidak dipernis atau dipukuli dengan tangan agar tidak sengaja sengaja. Setiap variasi merupakan bukti fleksibilitas logam.
"Imagine the complexity involved and ingenuity required in the manufacture of the simplest, most familiar and banal trumpet, with its valves, plungers and curves. You can tell I am still in childlike awe of how stuff is made." – Tom Dixon
Berikut 'Brass Edition' dari Tom Dixon pilihan Sugar&Cream :
1. Ecth Pendant
Koleksi lampu dari Tom Dixon ini dibuat dari lembaran logam yang ditusuk halus sehingga menghasilkan "taburan" lubang yang memproyeksikan serangkaian bayangan unik.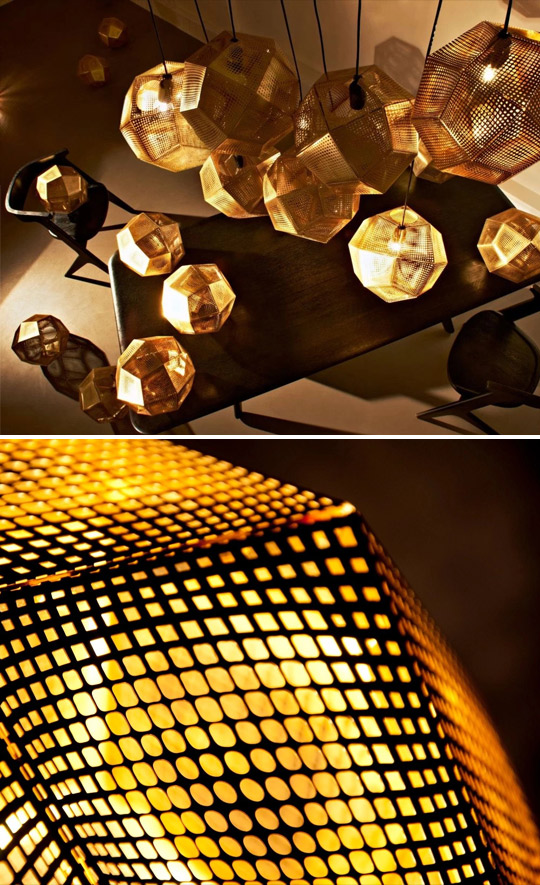 Ecth Pendant
2. Bash Vessels
Keunikan datang dari cara koleksi ini dibuat, yaitu melalui lembaran kuningan yang dipalu dengan tangan menjadi bentuk ekspresif organiknya tersendiri.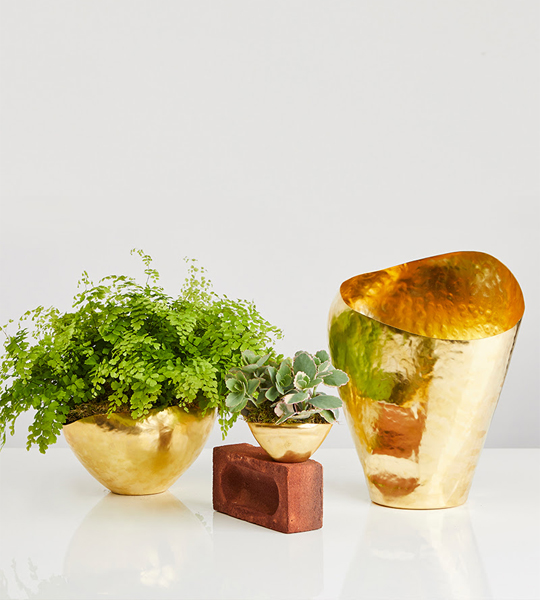 Bash Vessels
3. Spring Pendant
Seperti namanya, lampu ini memiliki badan yang lentur dan terbuat dari stainlees-steel strips serta dapat disesuaikan dengan berbagai siluet pengaturan sesuai keinginan. Yang menarik adalah lampu ini bisa dikompress sehingga memudahkan untuk 'packaging'.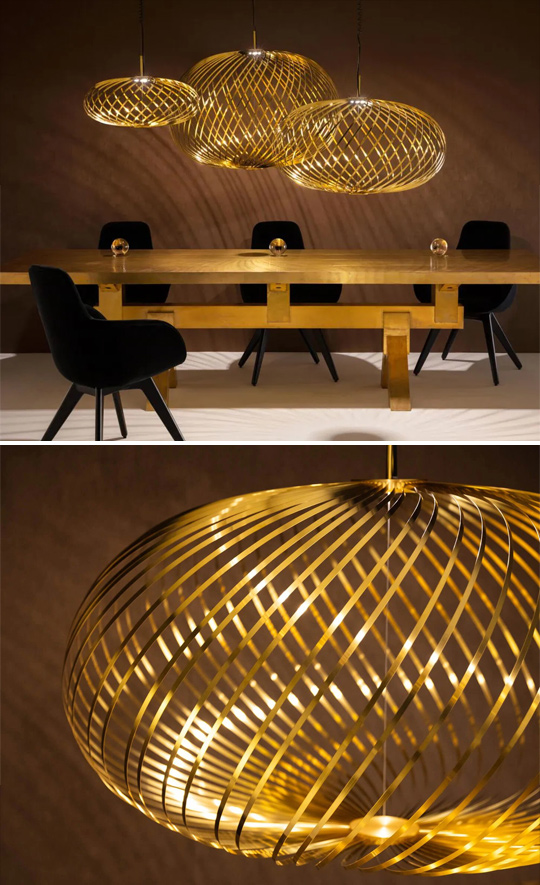 Spring Pendant
4. Mass Dining Table
Terbuat dari struktur komposit metal, meja ini memberikan soliditas dan kekuatan besar dengan hasil akhir minimalis yang sangat menarik.


Mass Dining Table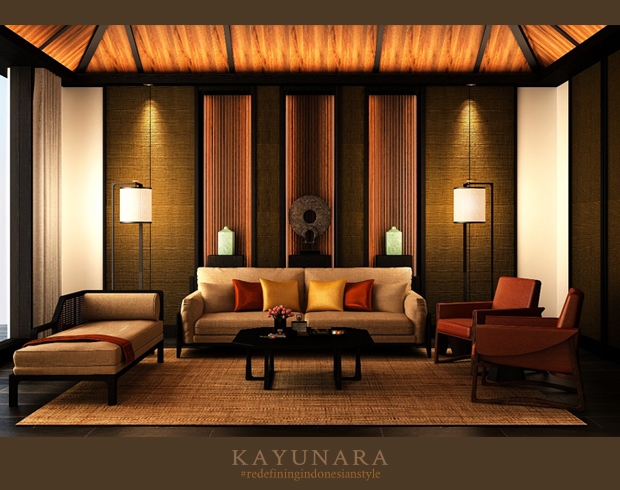 Presented by Kayunara
5. Form Tea Set
Terbuat dari material spun brass dan dicelupkan ke dalam warm-gold wash, Form mampu memberikan efek pancaran pesona The Great Gatsby di atas meja Anda.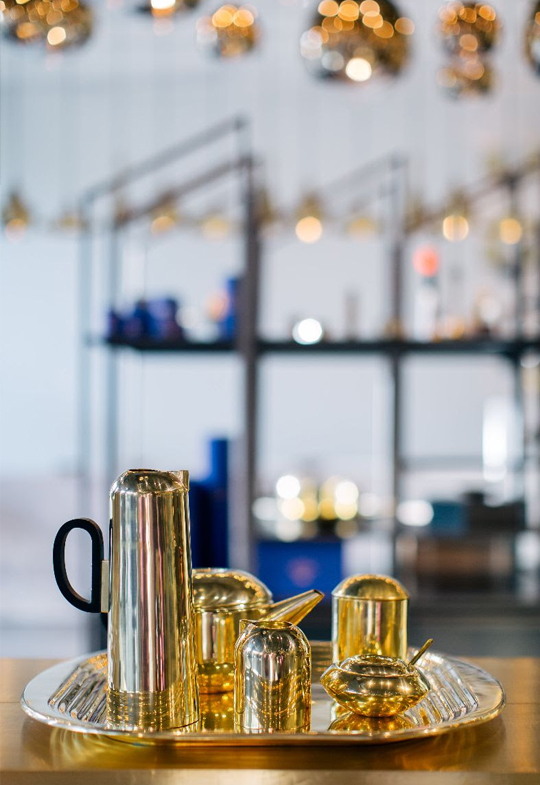 Form Tea Set
6. Beat Lighting
Koleksi pencahayaan yang sepenuhnya dibuat oleh tangan, mengandung siluet fungsional demi membiaskan cahaya keemasan yang cantik nan dramatis.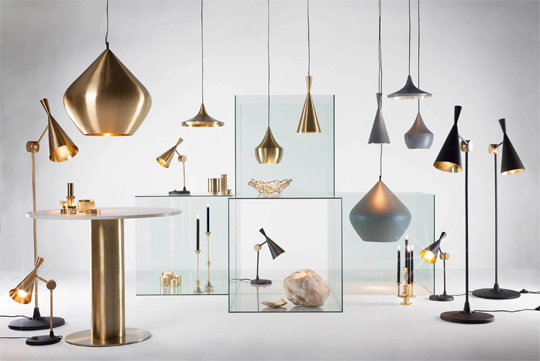 Beat Lighting