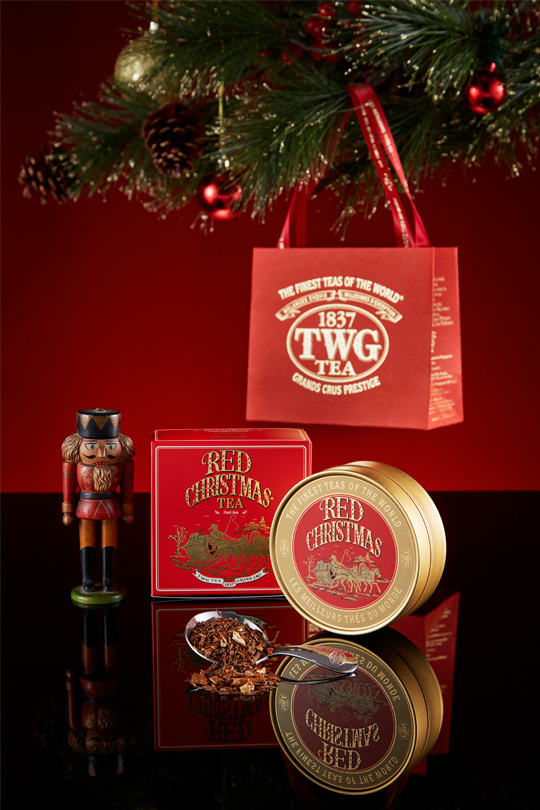 'Tis the Season of TWG Tea
Published by Sugar & Cream, Monday 03 December 2018
Text by Astrid L, images courtesy of TWG Tea
Joys of Christmas Tea in Grand Style
Pencinta teh memiliki semua alasan untuk merayakan musim liburan ini bersama 2018 Christmas Collection dari TWG Tea. Dengan lebih dari 800 varietas teh, TWG memiliki pilihan untuk setiap orang.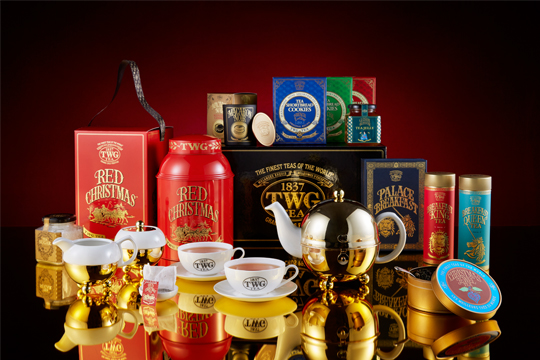 TWG Tea Hamper
TWG Tea Christmas collection tersedia  di semua TWG Tea Salons & Boutiques di Jakarta mulai 25 November 2018.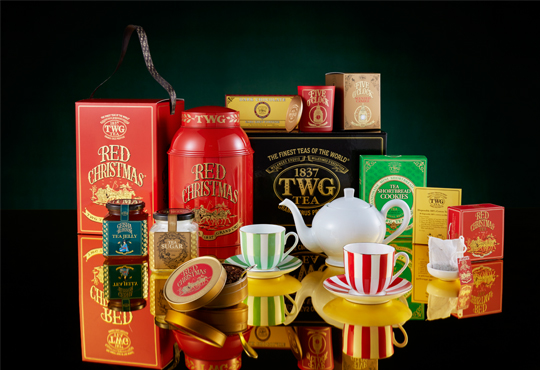 TWG Tea Hamper
Mengawali liburan akhir tahun dengan penuh gaya, TWG Tea menyebarkan semangat Natal lewat Joy of Christmas Tea dalam edisi ornamen Natal ukuran 25 gram – sangat cocok untuk kado mungil dalam kaos kaki. Manjakan diri Anda dengan teh hitam bercampur rasa buah dan cokelat. Dibungkus dalam kotak berkilau dan tas miniatur, hadiah ini dijamin akan menghasilkan banyak senyuman di hari Natal.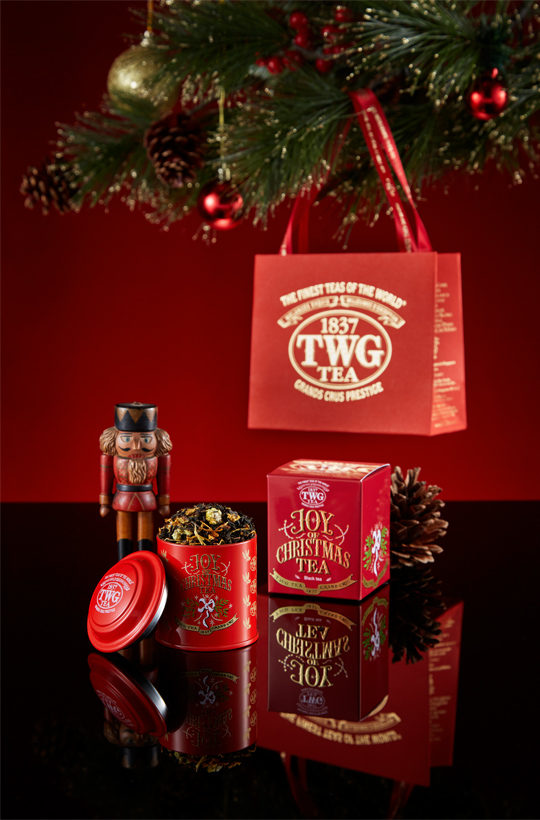 Joy of Christmas Mini
Produk ikonik Red Christmas Caviar Tin Tea juga ikut bergabung dalam kemeriahan koleksi ini. Rooibos theine-free red tea ini merupakan kombinasi sempurna antara berbagai rasa yang kaya, untuk merayakan momen-momen spesial dari tahun yang baru berlalu.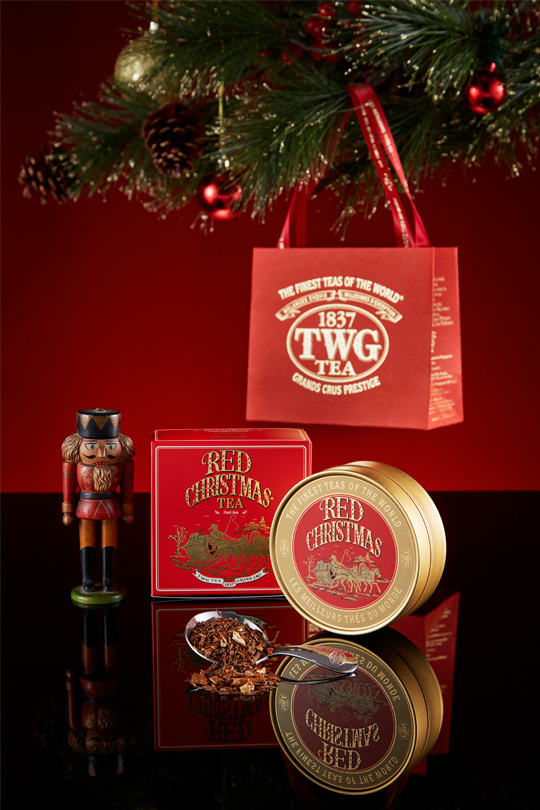 Red Christmas Tea in Caviar Tea Tin
Inspirasi kado bisa diperoleh dari Red Christmas Teabag Gift Box , yang terdiri dari campuran theine-free red tea blend citrus fruits dan spices, atau World Vogae Tea Set yang mempersembahkan enam kaleng kaviar TWG Tea berisi koleksi teh istimewa. Sedangkan Red Christmas Collector's Tea Tin diisi dengan lima puluh kantung teh mewah dari koleksi Red Christmas Tea.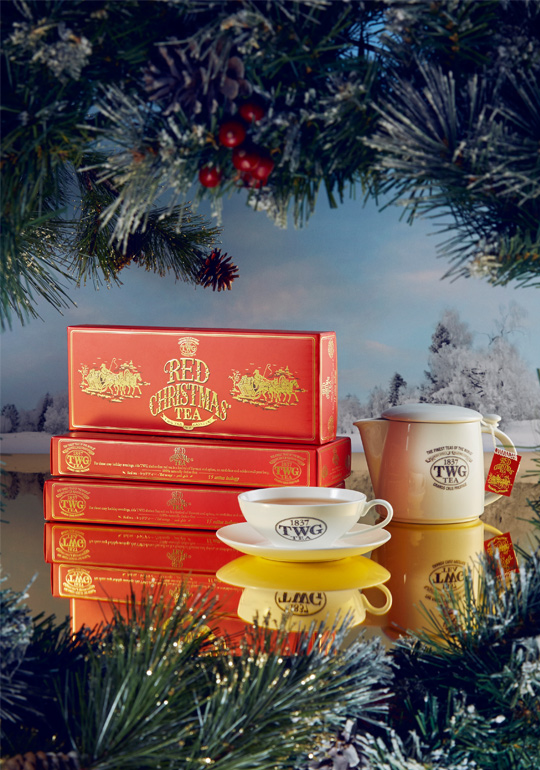 Red Christmas Teabag Gift box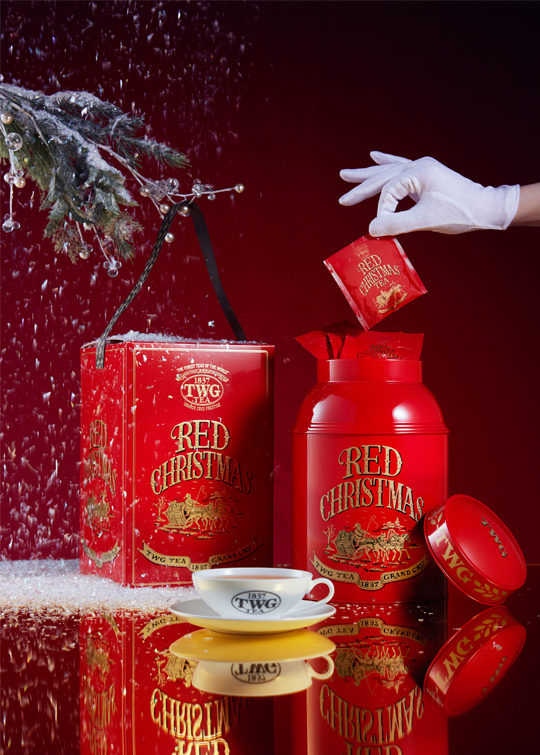 TWG Tea Red Christmas Collector's Tea Tin