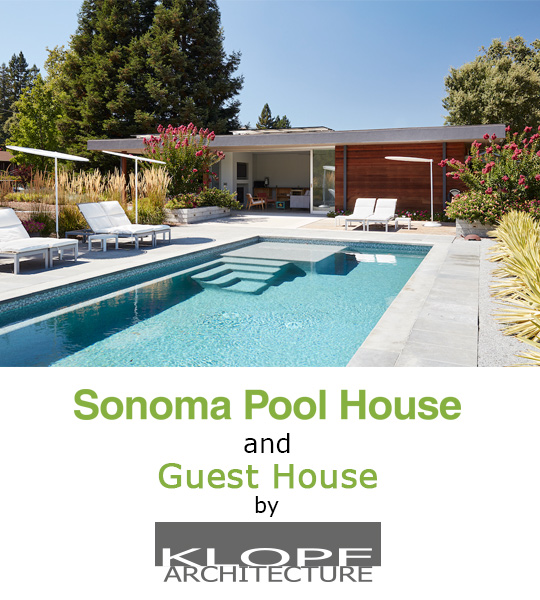 presented by
The Stunning Sonoma Pool House and Guest House by Klopf Architecture
Published by Sugar & Cream, Wednesday 23 June 2021
Text by Dinda Bestari, Image courtesy of Klopf Architecture (Photography by Mariko Reed)
Feels The Nature of The Mid-Century Modern Vibe
 Can you imagine that a guest house could bring harmony into a property? Semua ini dapat Anda lihat di salah satu proyek yang mengesankan dari Klopf Architecture, dalam merancang Sonoma Pool House dan Guest House.

Terinspirasi oleh Barcelona Pavilion yang dirancang oleh Mies van der Rohe, pool house and guest house ini  dirancang untuk menghubungkan area kolam dengan desain asli tempat tinggal utama yang bergaya  mid-century modern. Pool house/guest house yang baru merupakan salah satu komponen dari rencana induk terpadu yang mencakup renovasi rumah utama, kolam baru, serta studio seni terbaru. Perencanaan yang matang diambil demi memastikan bahwa semua struktur diselaraskan secara teliti agar terasa nyaman satu sama lain dan juga untuk menciptakan rasa keterpaduan pada seluruh properti.
Pemilik rumah semi-retired  ini meminta agar struktur tersebut melayani berbagai tujuan, terutama tempat untuk bersantai dan menikmati kolam renang sambil juga 'melayani' tamu yang bermalam dengan nyaman. Penghuni rumah kosong yang sekarang ini menginginkan tempat yang dapat dinikmati keluarga anak-anak  jika mereka sedang berkunjung ke rumah ini. Mereka mencari desain yang terbuka, modern, dan hangat yang masih mengangkat sentuhan minimalis dari rumah bergaya mid-century modern, yang cukup fleksibel untuk dinikmati setiap hari dan memberikan privasi bagi para tamu.

Garis horizontal dari desain atap datar sejajar erat dengan linearitas kolam sementara pintu kaca multi-slide yang besar, menciptakan 'kekosongan' yang membuka ruang ke arah teras dan kolam. Atap diperpanjang ke luar di satu sisi menciptakan overhang dalam yang memberikan rasa "pendinginan," menyambut perlindungan dari panas matahari Sonoma. Pemasangan papan kayu cedar secara horizontal, membuat efek garis-garis dan menambah sentuhan modern ke pool house. Material decking cedar yang sama dipasang berdekatan dengan pelat teras beton, membuat jalur nyaman di sekitar struktur.
Sebuah jalan setapak menghubungkan rumah utama langsung ke teras tempat duduk tertutup, dilindungi oleh overhang yang dalam di satu sisi guest house di mana keluarga dapat bersantai walaupun  di tengah hari yang terik. Pada malam hari, perapian dua sisi menambah kehangatan pada area outdoor tempat duduk yang nyaman serta ruang tamu di dalamnya.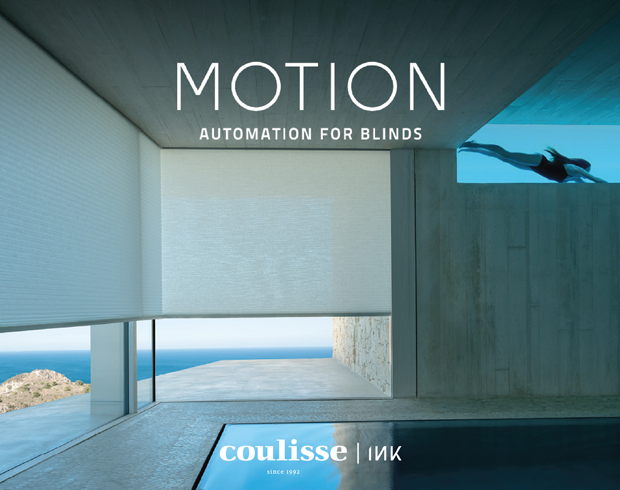 Presented by Coulisse | INK
Lantai beton interior yang dipoles membuat para tamu tetap sejuk di siang hari dan menyediakan 'koneksi' mulus ke teras beton yang mengelilingi struktur. Overhang yang dalam dan flush mounted shades dipasang rata melindungi ruang interior dari terik matahari dan memberikan privasi saat dibutuhkan sambil memungkinkan pandangan yang jelas ke kolam dan lansekap untuk sebagian besar waktu. Kamar mandi dengan ukuran lapang dan cerah dengan bentuk jendela setinggi langit-langit, memungkinkan cahaya alami membanjiri ruangan. Shower pada area eksterior kedua memberi para tamu untuk membilas dengan cepat setelah olahraga renang.
Kini, keluarga pemilik atau tamu dapat menikmati sebuah properti multi-fungsi, dengan kamar tidur ekstra serta pool house nyaman yang berfungsi sebagai ruang fleksibel di mana anak-anak dan cucu mereka dapat bersantai dan menikmati waktu bersama keluarga.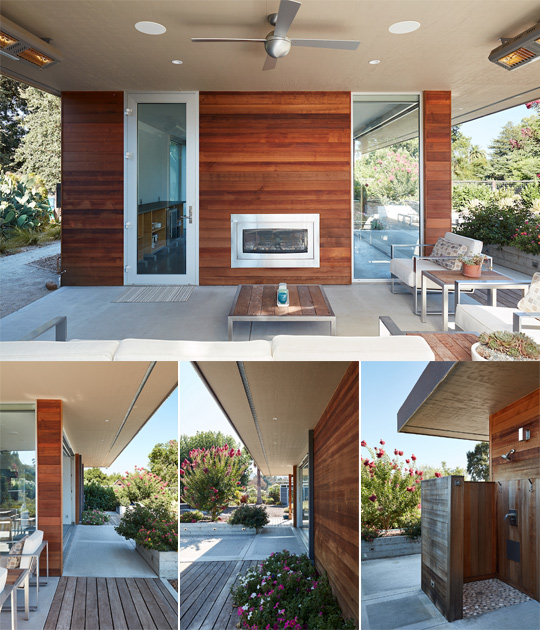 Klopf Architecture Project Team: John Klopf, Geoff Campen, Klara Kevane, dan Yegvenia Torres
Year completed: 2016