presented by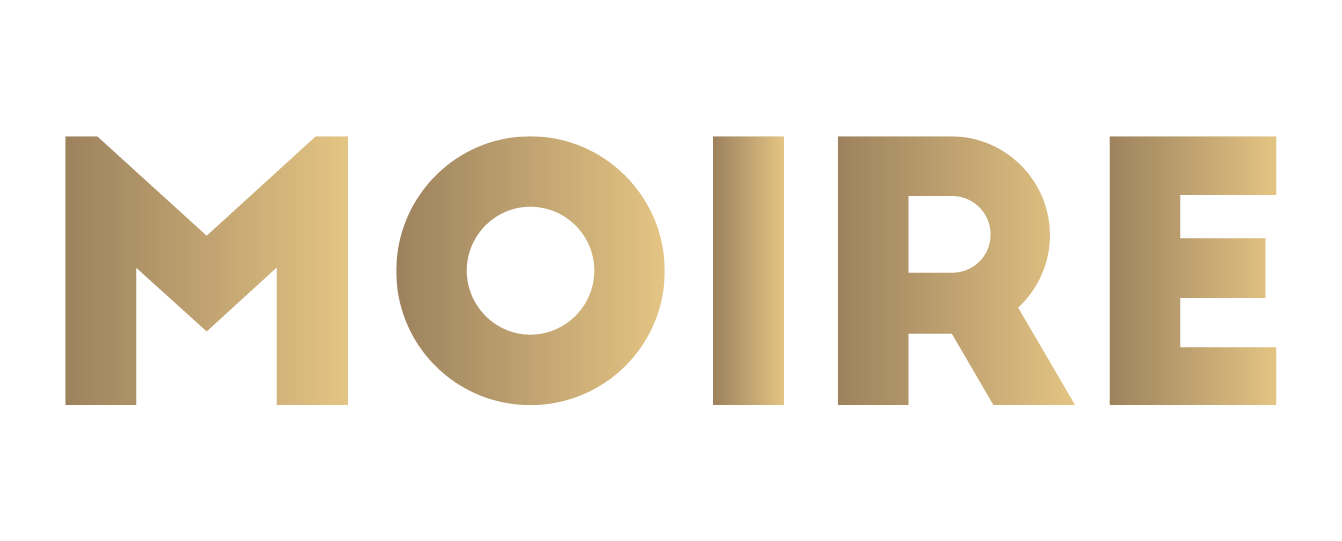 The Series of Louis Vuitton Men's Collection Events by Virgil Abloh
Published by Sugar & Cream, Thursday 14 January 2021
Text by Farida Esti, images courtesy of Louis Vuitton
Louis Vuitton: Walk in the Park
Seiring dengan acara Men's Fashion Week Paris di January ini, Virgil Abloh bersama Louis Vuitton menawarkan serangkaian aktivitas kreatif mulai dari pop-up store temporary residency hingga augmented reality experience. Rangkaian aktivitas bertajuk 'Louis Vuitton: Walk in the Park' ini diselenggarakan selama Januari 2021 di Paris. Melalui acara tersebut, Virgil Abloh ingin mengekspresikan koneksi yang kuat antara desainer dan masyarakat luas.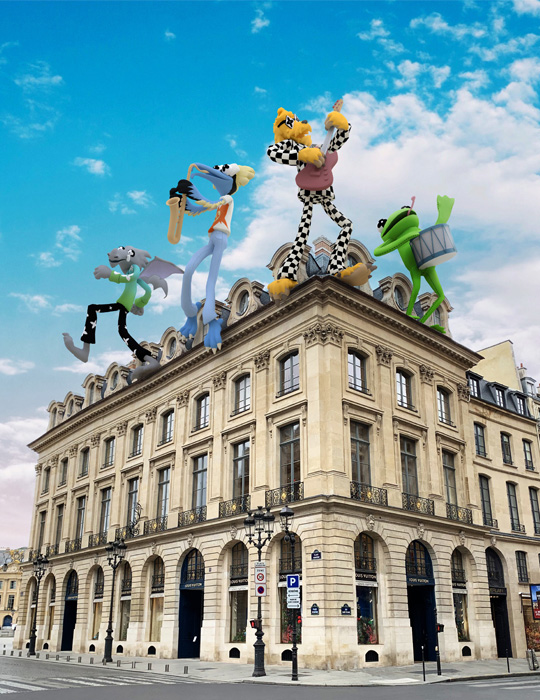 Louis Vuitton Maison Vendôme
Temporary residency yang bertempat di Rue du Pont Neuf mengajak pengunjung untuk mengeksplor sneakers dan aksesori ikonis yang diluncurkan Louis Vuitton dari Men's Collections Spring-Summer 2019 hingga Spring-Summer 2021. Dipamerkan dalam desain toko bernuansa Pelangi hingga kolesi aksesori ini tampil semakin eksklusif. Tak hanya sebagai pameran, para kolektor juga berkesempatan memiliki sneakers, perhiasan, dan sunglasses edisi terbatas di event tersebut.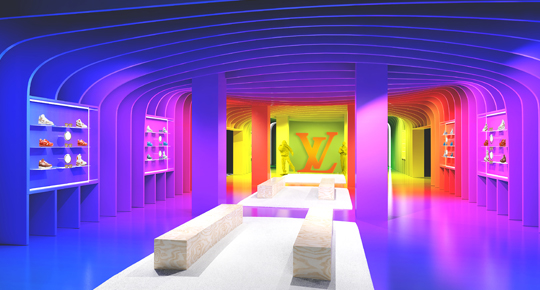 TEMPORARY RESIDENCY, PARIS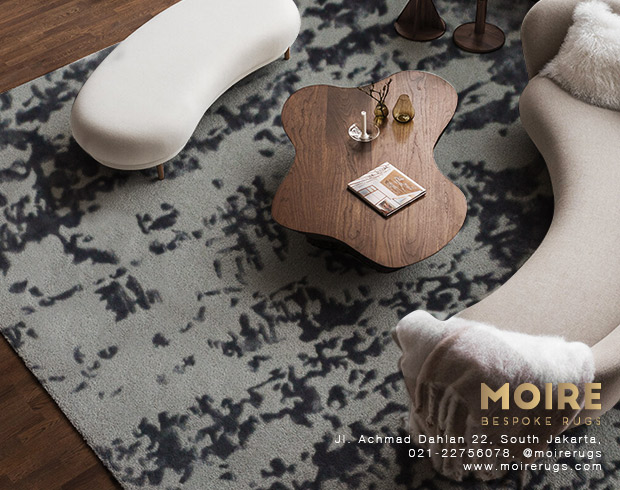 Presented by MOIRE Rugs
Masih di gedung yang sama, terdapat area Hall of Fame yang menyimpan lima sneakers LV Trainer Louise Vuitton paling langka dari koleksi Spring-Summer 2019. Selain itu, tersedia 95 pasang LV Trainer Upcycling dan LV Ollie terbaru dari koleksi Spring-Summer 2021. Perhiasan Cuban chains berwarna pelangi hadir dalam bentuk untaian kalung, gelang, dan anting. Sedangkan 12 kacamata ikonis termasuk 1.1 Millionaires, ditata membentuk instalasi jam besar yang terinspirasi oleh tema show Fall-Winter 2020.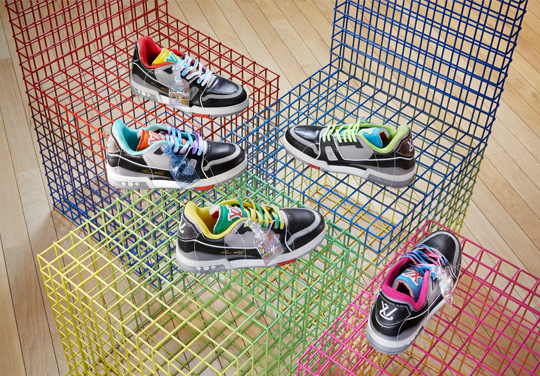 LV Trainer, Copyright Gregoire Vieille
Untuk menghibur kaum digital dalam melewati tahun yang sulit ini, Louis Vuitton juga meluncurkan augmented reality experience via aplikasi Louis Vuitton. Dari aplikasi tersebut jika diarahkan ke gedung Louis Vuitton Maison Vendôme, akan muncul karakter animasi Zoooom with friends yang dibuat Virgil Abloh untuk show Spring-Summer 2021. Kehadiran karakter-karakter lucu ini diharap mampu menghibur masyarakat melalui smartphone mereka.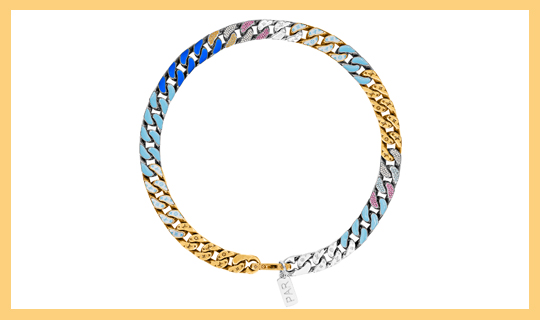 Cuban Chain Links Exclusive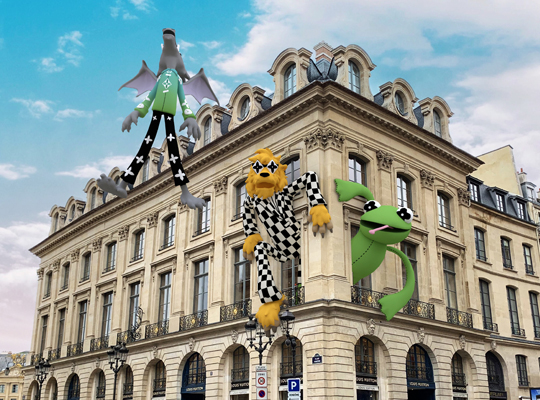 Louis Vuitton Maison Vendôme