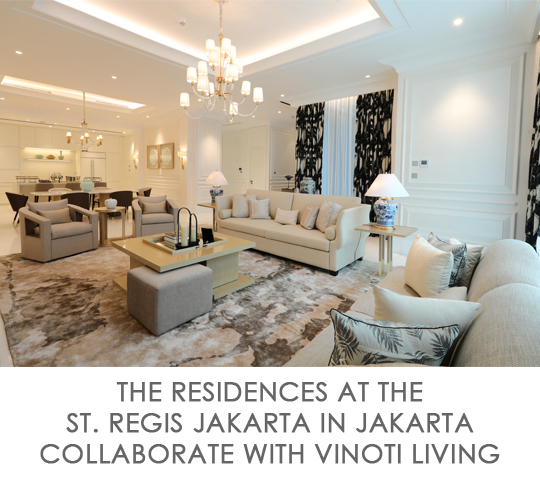 presented by
THE RESIDENCES AT THE ST. REGIS JAKARTA IN JAKARTA COLLABORATE WITH VINOTI LIVING
Published by Sugar & Cream, Monday 04 April 2022
Images courtesy of St. Regis
A New Benchmark of Luxury Living
Proudly announce The Residences at The St. Regis Jakarta's exclusive collaboration with Indonesian artisan interior brands! The Residence at St. Regis Jakarta memiliki 195 unit yang semuanya memiliki interior dengan desain berkelas dunia serta didukung suasana yang lapang dan homey.  Penghuni akan menikmati fasilitas berkualitas The Residence at St. Regis Jakarta yang termasuk Wine and Cigar Lounge, Children Pool, Children Multi-Function Room, Indoor Lap Pool, Gym, Steam and Sauna, Treatment Room, Private Dining Rooms dan akan memiliki akses langsung ke The St. Regis Hotel.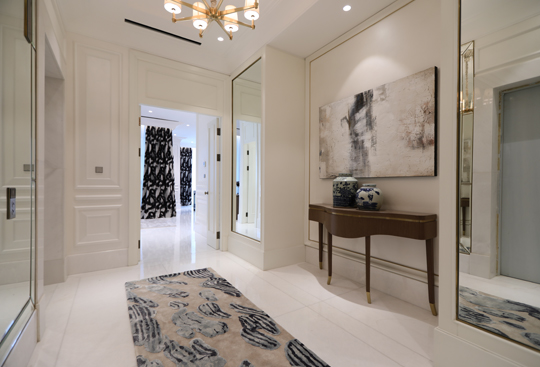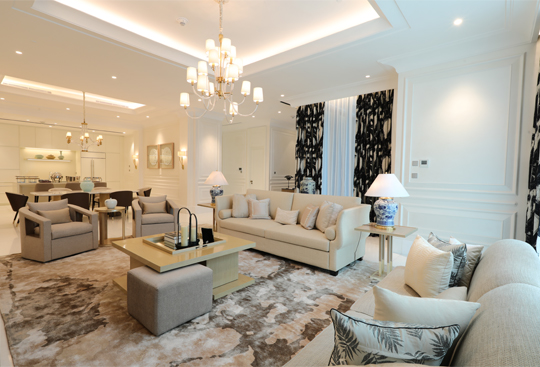 Pameran' interior ini disajikan di low zone The Residences di The St Regis Jakarta dengan tujuan untuk menyeimbangkan pengalaman dan gaya hidup di Kota Jakarta yang serba dinamis serta merupakan bagian dari strategi creative selling, awalnya untuk menambah nilai dalam memasarkan unit-unit yang berlokasi di tingkat kesepuluh dan kesebelas, yang memiliki pandangan kurang diinginkan dibandingkan dengan unit pada tingkat yang lebih tinggi. Hal ini disampaikan saat Press Conference yang berlangsung pada Selasa, 22 Maret 2022 yang  dihadiri oleh Halistya Pramana, Founder & President Director of Vinoti Living bersama Yuliani Sunarto, Senior Sales & Marketing Manager, Rajawali Property Group.

Merupakan komitmen The Residences at The St. Regis Jakarta untuk tetap eksis di hati pelanggan setia mereka dengan menyediakan perlengkapan interior yang mewah sebagai pilihan dan dapat disesuaikan dengan keinginan user. The Residences at The St Regis Jakarta percaya akan pendekatan dalam berkolaborasi dengan portofolio yang menonjol dan kompetensi desain yang luar biasa salah satunya dengan Vinoti Living akan menghadirkan standar 'kehidupan mewah' dan berdampak signifikan kinerja penjualan hunian mewah ini.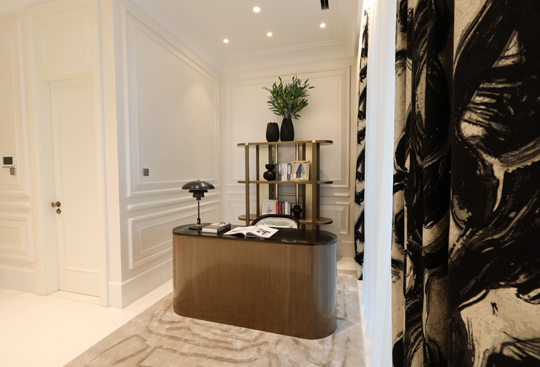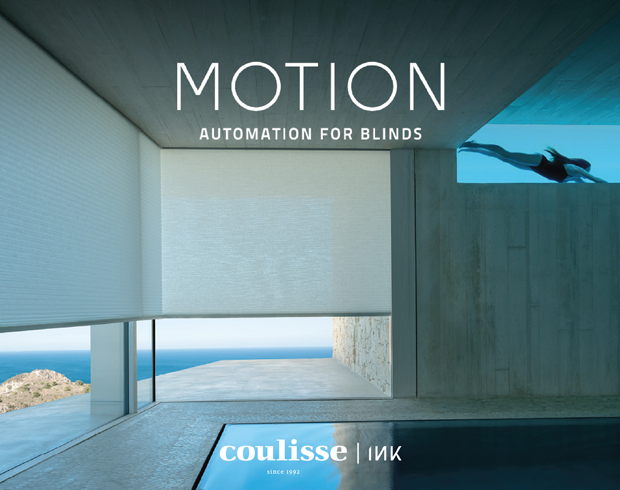 Presented by Coulisse | INK
The Residence at St. Regis Jakarta berkolaborasi dengan Vinoti Living menghadirkan show unit seluas 370 m2 (apartemen dengan 3 kamar tidur), melalui desain dan rancangan furnitur yang mewah. Untuk mewujudkan semua itu, Vinoti Living meluncurkan koleksi yang dibuat khusus dengan keanggunan sederhana dan timeless abadi yang dirancang oleh desainer visioner, Shirley Gouw.  Show unit seluas 370 m2 mempersembahkan sebuah mahakarya 'tempat tinggal' yang tampil elegan dan mewah, semuanya dirancang dengan cermat, dengan balutan furnitur buatan Vinoti Living yang dirancang oleh Shirley Gouw. 'Time is money', show unit ini menjadi contoh ideal bagaimana unit-unit lainnya bisa dikembangkan. Dan furnitur hasil kolaborasi dengan Vinoti living ini pun siap untuk dibeli. (DB)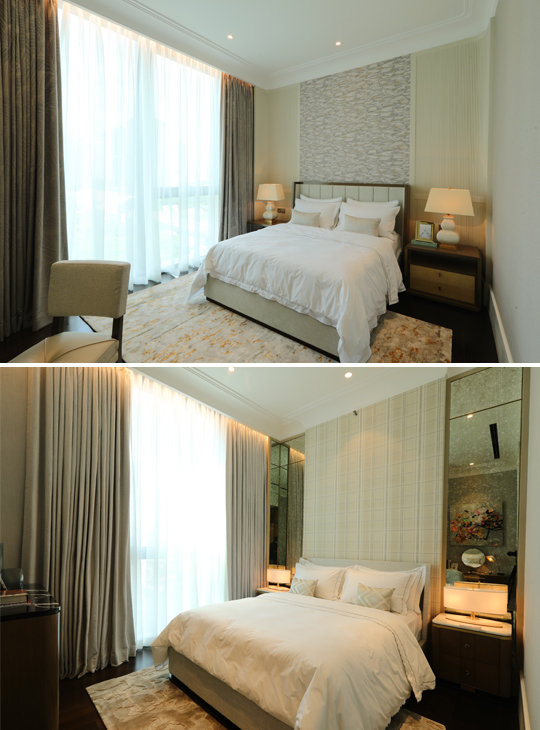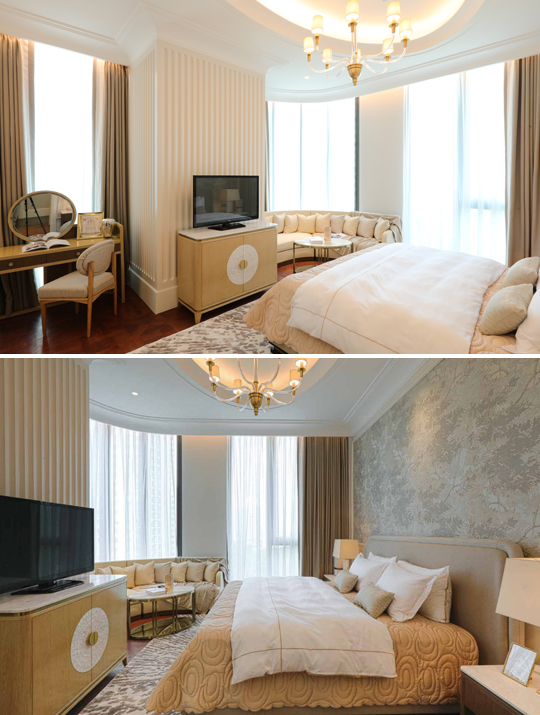 Anda dapat melihat kemewahan show unit dengan koleksi mewah dan elegan dari Vinoti Living yang dirancang oleh Shirley Gouw di sini

The Residences at The St. Regis Jakarta, yang dijadwalkan selesai pada Juni 2022, menjadi pilihan investasi yang sempurna untuk calon pembeli lokal dan internasional.