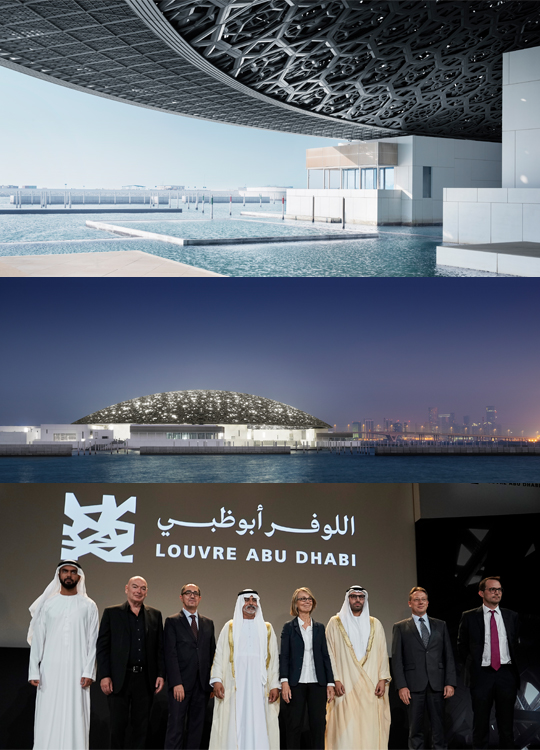 The Opening of Louvre Abu Dhabi
Published by Sugar & Cream, Tuesday 14 November 2017
Text by JW, Images courtesy of Louvre Abu Dhabi
Saturday, 11 November 2017 – The 1st Museum of Its Kind in the Arab Region
Why It is significant
Louvre Abu Dhabi menjadi museum terdepan yang berbeda di kawasan Arab yang menawarkan perspektif baru tentang sejarah seni global.
Pembukaannya menampilkan sekitar 600 karya seni  yang setengahnya merupakan koleksi museum sendiri dan sisanya dipinjam dari 13 mitra museum di Prancis.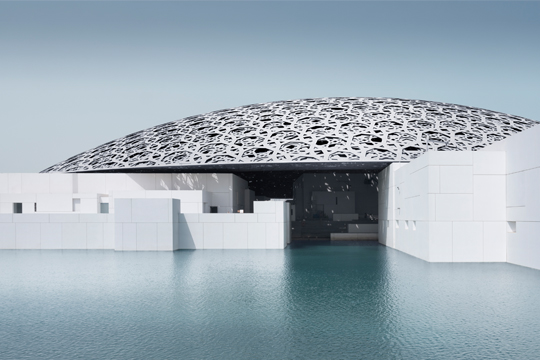 Louvre Abu Dhabiís exterior © Louvre Abu Dhabi, Photography: Mohamed Somji
What is in a name?
Louvre Abu Dhabi adalah hasil kolaborasi unik antara Abu Dhabi, ibu kota Uni Emirat Arab (UEA), dan Prancis (Louvre).
Nama besar Louvre dengan koleksi tak ternilai di Abu Dhabi menjadi destinasi baru dunia dan sekaligus pemain baru dalam bidang seni dan budaya dikawasan Timur Tengah.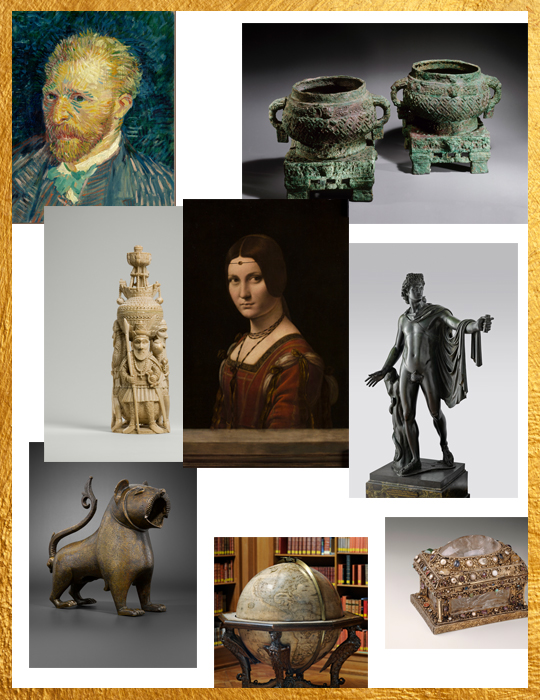 Loans for Louvre Abu Dhabi
Architecture
Dianggap sebagai sebuah proyek budaya dunia paling ambisius di kawasan Timur Tengah, mahakarya arsitekturnya dirancang tidak lain oleh arsitek ternama dunia Jean Nouvel. Berlokasi ditepi laut kawasan distrik budaya di pulau Saadiyat, fasad kubah ikonik museum terlihat memikat dari berbagai sudut.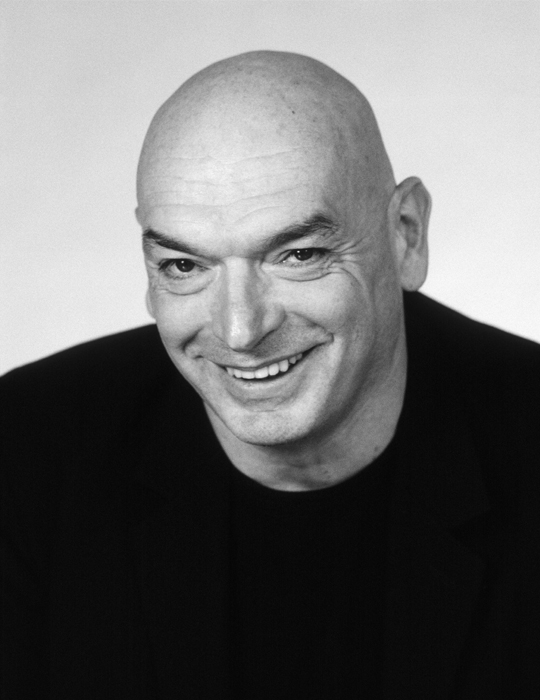 Jean Nouvel
Arsitek Jean Nouvel menjadikan Louvre Abu Dhabi sebagai kota museum (medina) yang menggabungkan inspirasi tradisional Arab dengan desain kontemporer dan menyematkan teknologi tercanggih hemat energi. Pengunjung dapat berjalan di sepanjang promenade yang menghadap ke laut di bawah kubah ikonik, terdiri dari 7.850 bintang logam unik yang berada dalam pola geometris yang kompleks. Saat sinar matahari menyaringnya, ia menciptakan 'hujan cahaya' yang bergerak, yang mengingatkan pada pohon palem yang tumpang tindih di oasis UEA.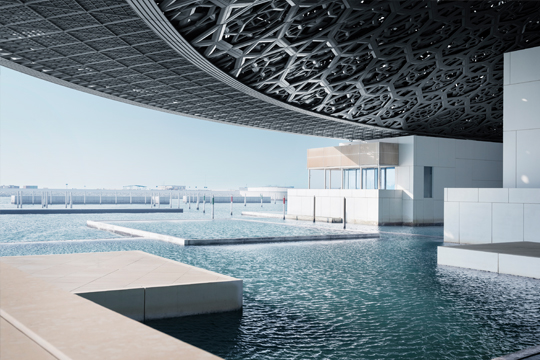 View overlooking the sea © Louvre Abu Dhabi, Photography: Mohamed Somji
"Louvre Abu Dhabi mewujudkan sebuah program luar biasa dalam arti harfiah dari kata tersebut. Panggilannya sekarang untuk mengungkapkan apa yang universal selama berabad-abad. Arsitekturnya menjadikannya tempat konvergensi dan korelasi antara langit yang sangat luas, cakrawala laut dan wilayah padang pasir. Kubah dan kubahnya menciptakan ruang dengan kesadaran akan waktu dan saat ini melalui cahaya spiritualitas yang menggugah sendiri. " – Jean Nouvel.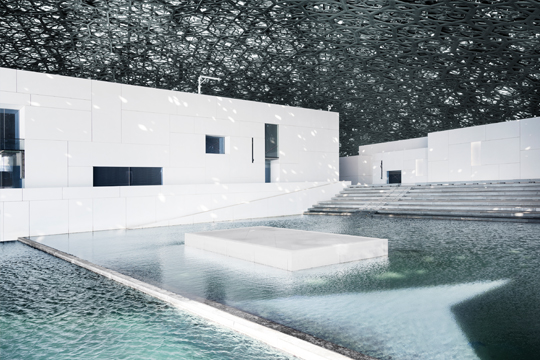 Louvre Abu Dhabiís plaza © Louvre Abu Dhabi, Photography: Mohamed Somji
Additional information :
Total Area : 6,400 m²
Total Permanent Galleries : 23 Galleries
Others :  A special exhibition space, Children's Museum, a 270-seat auditorium, restaurant, boutique and café.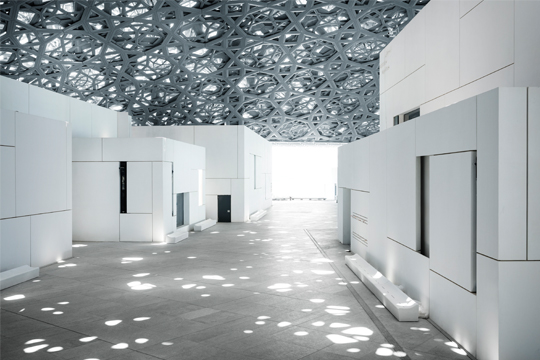 Louvre Abu Dhabi Light of Rain © Louvre Abu Dhabi, Photography: Mohamed Somji

Opening Hours :
Saturday, Sunday Tuesday , Wednesday   : 10 am- 8 pm
Thursday, Friday                                           : 10 am -10 pm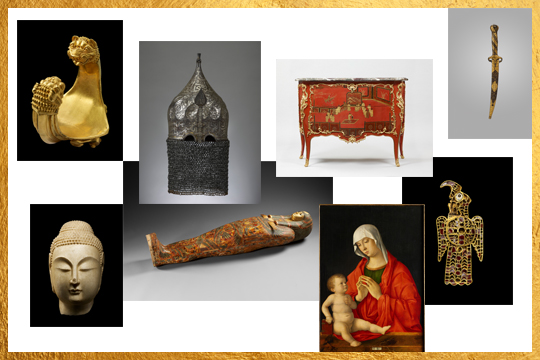 Masterpiece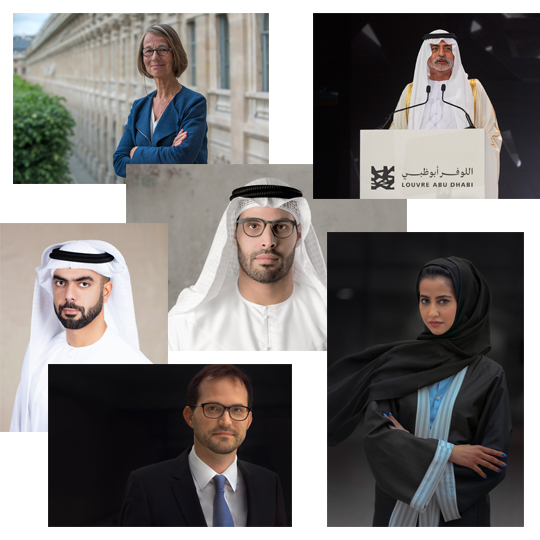 Francoise Nyssen, HE Sheikh Nahyan bin Mubarak Al Nahyan, HE Saif Saeed Ghobash, HE Mohamed Al Mubarak, Hissa Al Dhaheri, Manuel Rabat