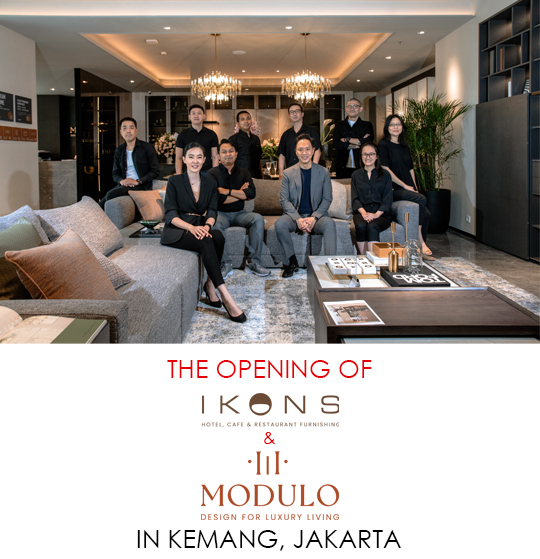 presented by

THE OPENING OF IKONS & MODULO IN KEMANG, JAKARTA
Published by Sugar & Cream, Monday 26 December 2022
Images courtesy of Metaphor
Intimate Warm & Welcoming Guests
Strategically located at Kemang Raya no.37, IKONS and MODULO showrooms offer a variety of versatile furniture for cafes and restaurants as well as a luxurious private living room featuring a bedroom, kitchen, and dining area, as well as a living room with details and proportions!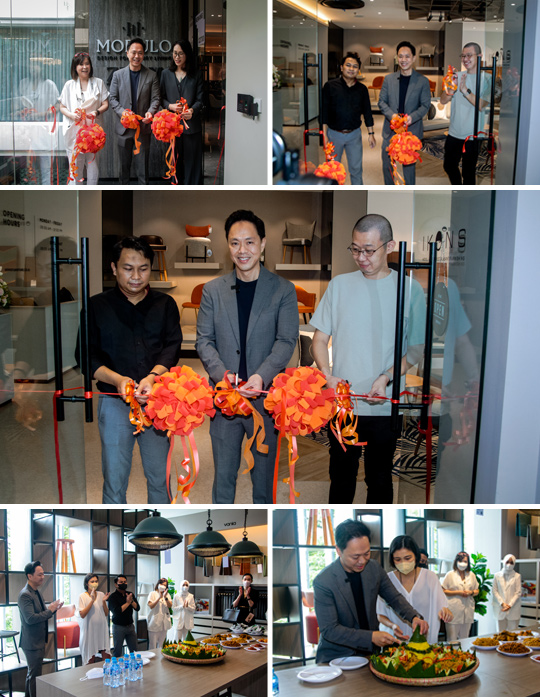 OPENING CEREMONY

Metaphor meluncurkan kedua jenama ini pada 12 November 2022 yang lalu, untuk Anda pencinta interior, furnitur, serta berkeinginan membangun ruang komersial atau hunian pribadi dalam waktu dekat,  IKONS dan MODULO menjadi tempat yang baru dan tepat untuk dieksplorasi.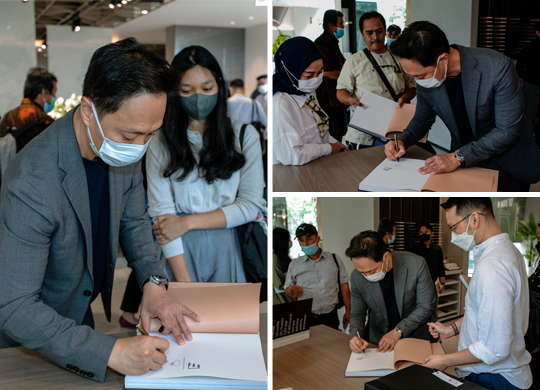 SIGNING BOOK dari James Wijaya
"IKONS hadir untuk memenuhi kebutuhan akan furniture untuk hotel, café, dan restoran yang cukup tinggi. Selain itu dengan pengalaman kami merancang interior dan arsitektur untuk bangunan komersial membuat kami memiliki pemahaman yang mendalam dalam mewujudkan standar kenyamanan baik untuk pengguna maupun pengelola. Hal ini yang membuat IKONS menjadi sangat berbeda dengan produk-produk yang hanya menunjukkan kualitas visual semata," James Wijaya, Principal dari Metaphor.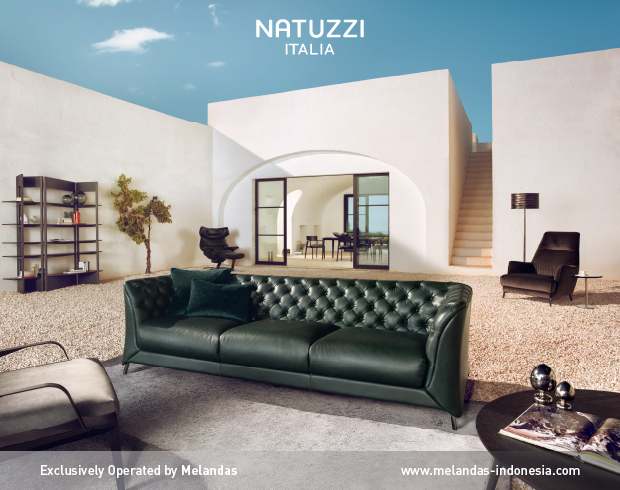 Presented by Melandas Indonesia
Dan James Wijaya menambahkan, "Selama ini kami juga mengerjakan banyak proyek residensial dan juga apartemen, sehingga ada banyak kebutuhan dan tuntutan yang harus mendapat respon desain yang proporsional. MODULO hadir untuk menjawab hal ini. Dalam konteks design&build, koleksi furnitur di sini didukung oleh layanan desain untuk bisa mendapatkan hasil paripurna yang sesuai dengan harapan klien."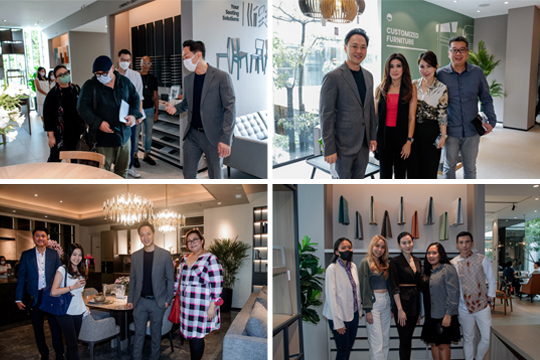 James Wijaya sedang mempresentasikan produknya kepada media | James Wijaya, …….,……….,…… | ……., ……..,James Wijaya,…… | Christine Christine bersama tim dari Vania
IKONS dan MODULO menjadi wadah baru bagi para pemilik rumah atau bisnis untuk mencari kebutuhan furnitur yang berkualitas dan nyaman.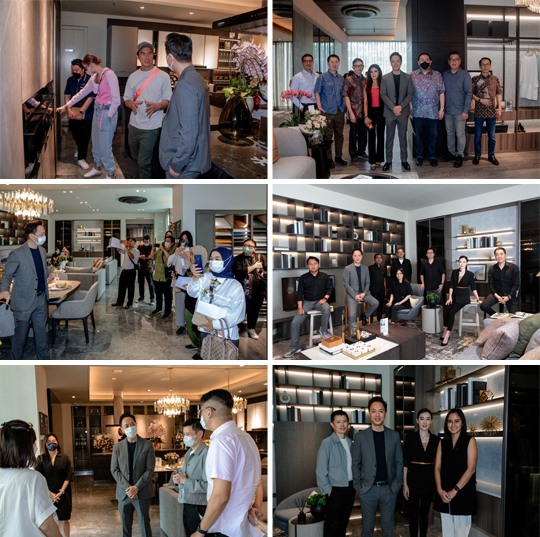 Daniel Mananta dan Istri (Viola Maria) sedang melihat showroom | ……., …….., ………, ………, James Wijaya, …….,……,…… | Presentasi James Wijaya kepada media | Tim Metaphor | James Wijaya, Janto Wihardja | Janto Wihardja, James Wijaya, Christine Christine, Tama Florentina
Yang menarik adalah pada acara peresmian dan pembukaan kedua showroom, sejumlah media, dan para undangan, dan pelanggan turut menyemarakkan acara ini. Kedatangan selebriti Indonesia yang dulu terkenal  sebagai VJ, Daniel Mananta datang bersama istri (Viola Maria) ikut antusiasme untuk melihat koleksi furnitur dan aksesori yang ada di IKONS dan MODULO.