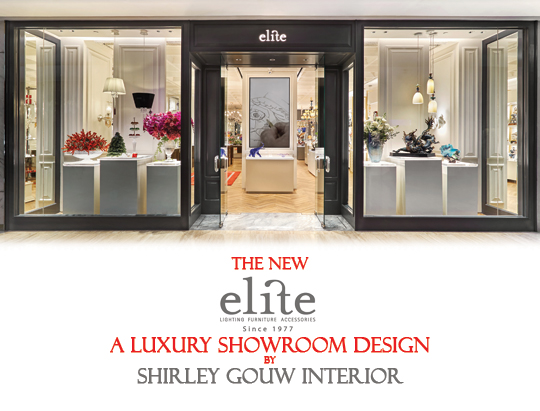 presented by

THE NEW ELITE GRAHACIPTA: A LUXURY SHOWROOM DESIGNED BY SHIRLEY GOUW INTERIOR
Published by Sugar & Cream, Wednesday 14 December 2022
Image courtesy of Elite Grahacipta
A Simple Elegant Showroom With Timeless Appeal.
Elite Grahacipta membuka sebuah luxury showroom terbaru di lantai 3 Plaza Indonesia pada tanggal 10 November 2022 lalu. Menyesuaikan standar Elite Grahacipta, kemilau showroom ini terpapar di seluruh ruangan. Interior elegan nan timeless dengan ciri khas European style design dan detil yang nyaris sempurna tidak lain adalah garapan desainer interior Shirley Gouw, pendiri Shirley Gouw Interior. 

Showroom ini menjadi 'rumah' dari tiga luxury brand ternama Elite Grahacipta, yaitu Baccarat dan Daum dari Perancis, serta Lladro dari Spanyol. Hal ini menjadi tantangan menarik bagi Shirley Gouw untuk menggabungkan ketiganya dalam satu showroom, di mana masing-masing brand memiliki konsep dengan ciri khas tersendiri yang telah diaplikasikan di semua showroom worldwide brand tersebut.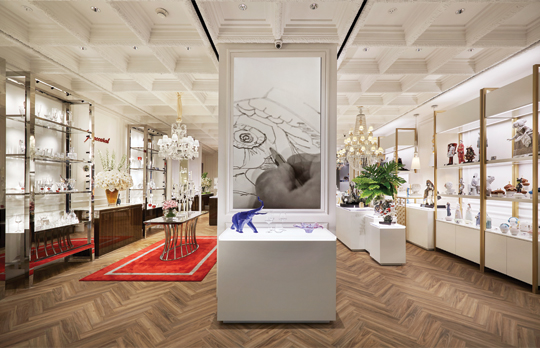 "Di sini saya harus menjaga standard mereka dan mengaplikasikannya ke showroom Elite Grahacipta. Saya pastikan produk dari masing-masing brand bisa stand out ter-display di showroom ini," tutur sang desainer interior lulusan Parsons School of Design di New York.


Presented by Interni Cipta Selaras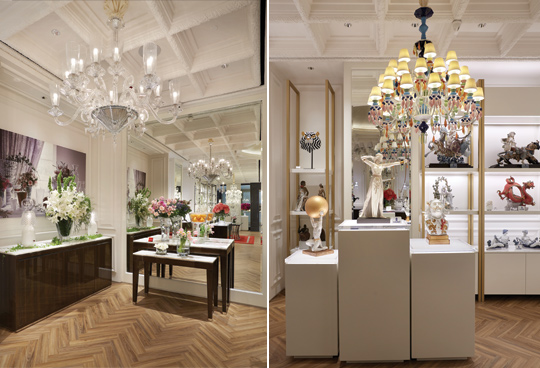 Demi tercapainya tujuan tersebut, Shirley memilih elemen desain khas Eropa, seperti wood flooring motif herringbone, wall paneling berwarna soft white, serta penampilan ceiling dengan desain detail cornice plafon yang memukau, seperti kerap ditemui di Perancis ataupun di negara Eropa lainnya. Meski ukuran showroom tidak terlalu besar, Shirley dengan cermat memilih warna netral sebagai blank canvas agar produk yang dipajang lebih stand out serta memberi kesan luas dan mewah pada showroom.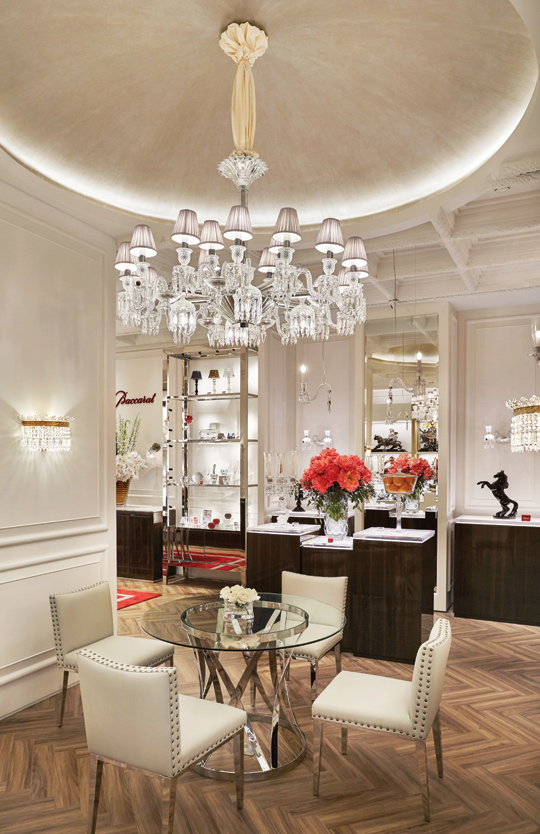 Data Info
Interior by : Shirley Gouw Interior
Lighting & Sound System : Creston
Lighting Consultant : SSA Lighting
Contractor: Gitalaras
Photography: Melanie Setiawan Studio Melt
Location : 3rd floor Plaza Indonesia
Completion year: November 2022