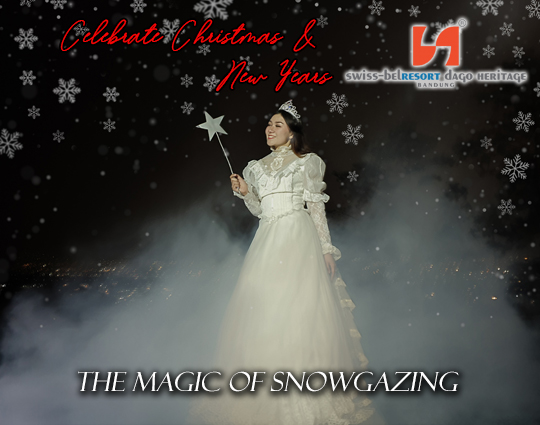 presented by

The Magic Of Snowgazing at Swiss-Belresort Dago Heritage Bandung
Published by Sugar & Cream, Monday 23 December 2019
Text by Dira Rohmatun, images courtesy of Swiss-Belresort Dago Heritage
Enjoy A Winter Wonderland Without The Cold!
Berencana merayakan Natal dan Tahun Baru di Bandung? Mungkin, mengunjungi Swiss-Belresort Dago Heritage menjadi salah satu ide yang tepat. Bertajuk The Magic of Snowgazing Christmas & New Years, hotel yang terletak di kompleks Lapangan Golf Dago Heritage 1917 ini, mempersembahkan beragam penawaran menarik dengan fasilitas terbaik untuk merayakan momen spesial di akhir tahun.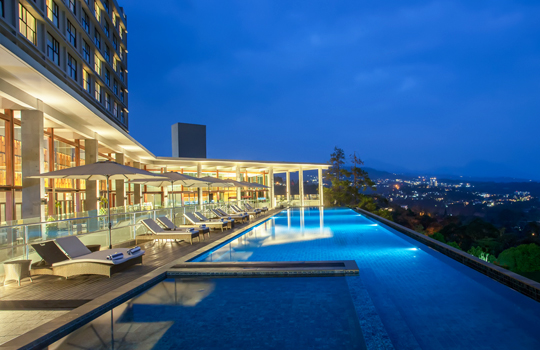 Swiss-Belresort Dago Heritage Pool
Diselimuti suasana elegan dengan pemandangan hamparan hijau yang segar, Swiss-Belresort Dago Heritage menawarkan staycation terbaik untuk berkumpul bersama keluarga saat Natal tiba dengan paket Christmas Room Package yang ditawarkan mulai dari IDR 1.908.000 net/kamar untuk satu malam menginap di Deluxe Room. Anda sudah dapat menikmati sarapan dan menyantap hidangan Christmas Eve Dinner untuk dua orang.


Swiss-Belresort Dago Heritage Family Suite Balcony 5 Main Room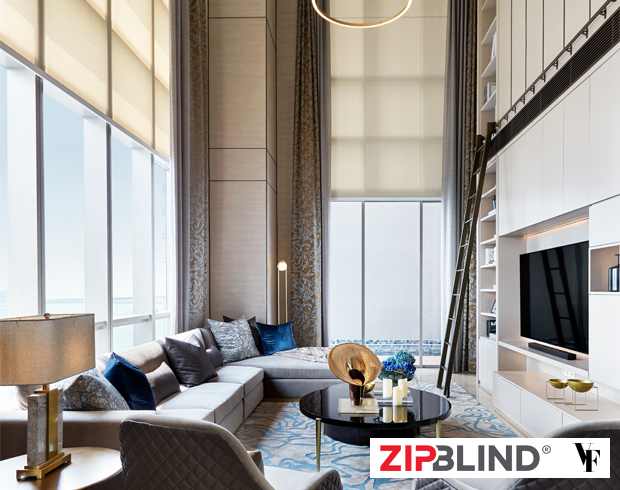 Presented by Zipblind & Vivianne Faye
Bagi Anda yang hanya ingin mencicipi jamuan makan malam saat Natal tiba tanpa menginap di Swiss-Belresort Dago Heritage, Anda dapat mencoba Buffet Dinner pada 24 Desember 2019 seharga IDR 350.000 net/orang untuk dewasa dan IDR 175.000 net/orang untuk anak usia di bawah 12 tahun.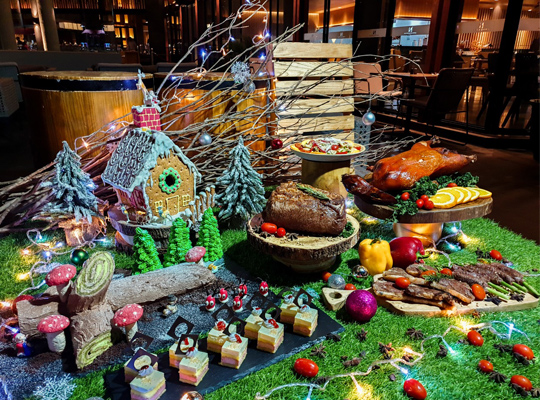 Snowgazing Christmas Dinner
Tak hanya itu, perayaan menyambut detik-detik malam Tahun Baru 2020 juga diselenggarakan Swiss-Belresort Dago Heritage melalui beragam pertunjukan menarik hingga zona permainan seru seperti kemeriahan kembang api, live band performance, magician, Frozen Show, fortune teller, face painting, snowy kids area, dan masih banyak lagi!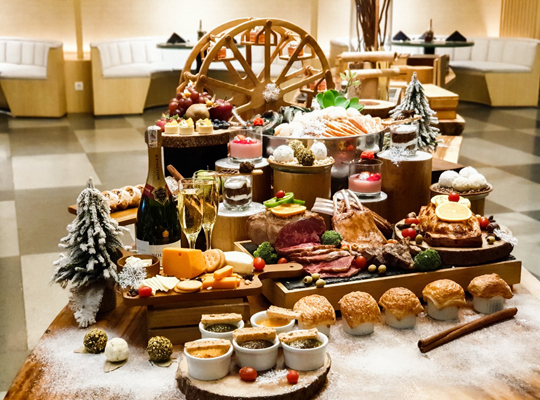 Snowgazing New Years Eve Dinner
Paket New Year's Eve Room Package siap melengkapi kebahagian malam Tahun Baru Anda dengan program menginap satu malam di Deluxe Room mulai dari IDR 2.988.000 net/kamar. Paket ini sudah termasuk menu sarapan dan bersantap hidangan New Years Eve Dinner untuk dua orang, serta free entrance untuk mengikuti pesta kembang api yang meriah. Jika ingin mencoba jamuan makan pada malam Tahun Baru saja, Anda cukup membayar seharga IDR 500.000 net/orang untuk dewasa dan IDR 300.000 net/orang untuk anak di bawah 12 tahun.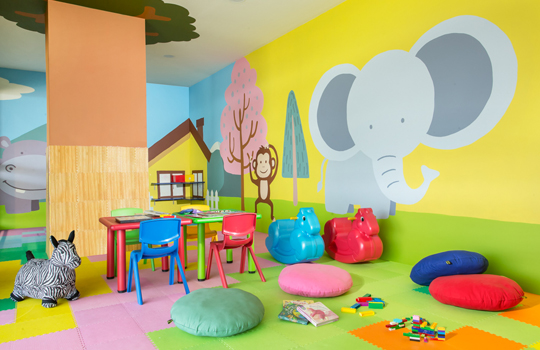 Swiss-Belresort Dago Heritage Kids Club
Coba rencanakan akhir tahun ini bepergian ke Bandung. Untuk informasi dan reservasi hubungi +62-22 2045 999 atau email bandung-srda@swiss-belhotel.com. Happy Holiday!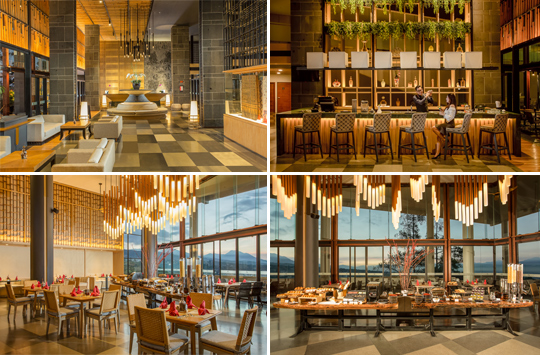 Swiss-Belresort Dago Heritage Lobby & Kitchen