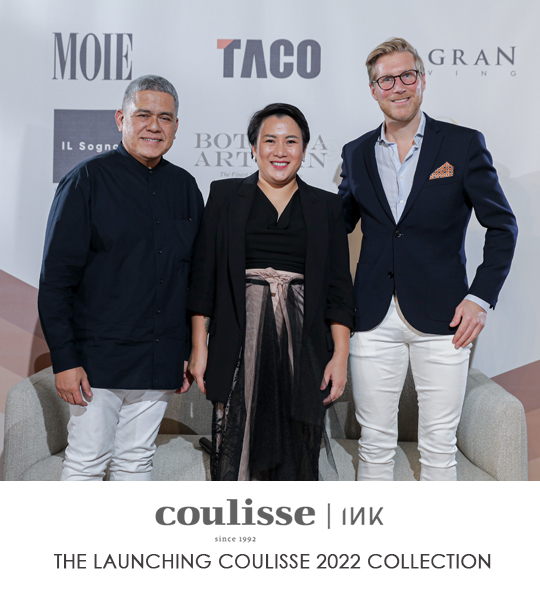 presented by
THE LAUNCHING COULISSE 2022 COLLECTION
Published by Sugar & Cream, Friday 14 October 2022
Images courtesy of Coulisse| INK
Appreciation For Better Quality Life with a Friendly Environment
Bersamaan dengan pameran Chapter V oleh TCOI (The Colours of Indonesia) di Senayan City Mall, Jakarta, Coulisse Indonesia meluncurkan "The Art Living Beauty" pada 22 September 2022 lalu. Coulisse sebagai jenama premium untuk window covering dari Belanda yang telah dikenal mendunia sejak 1992. Pendekatan desain Coulisse yang unik telah membawa jenama ini menghasilkan produk yang sangat versatile, inovatif, serta pemanfaatan smart technology. Dan dalam peluncuran koleksi "The Art Living Beauty" ini, acara yang dikemas dengan talk show, pertunjukan tarian kontemporer Kita Poleng Bali (Okubo Jasmine) dalam pagelaran aksi 'SIRI'  dengan proses menaikkan ataupun menurunkan blind. Talk show dihadiri oleh Jenfilia S Arifin, Direktor Coulisse INK Indonesia, Rogier Krabbe (Coulisse Netherlands), Agam Riadi (ID 12), dan Sammy Hendramianto S (ID 12).  Dan, para undangan diajak untuk melihat kolase kreatif dari 12 desainer dari TCOI yang dipamerkan dalam ruang talk show.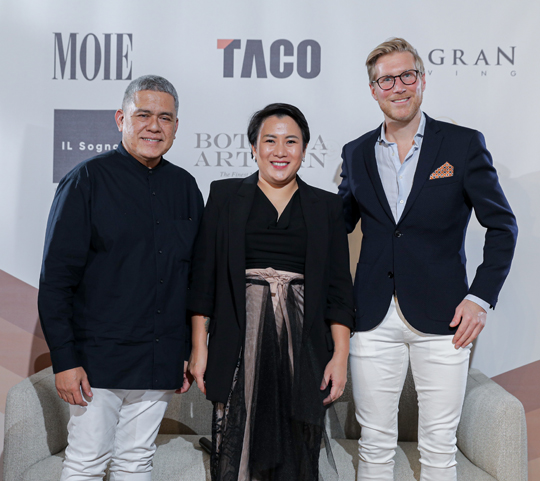 Sammy Hendramianto S (ID 12), Jenfilia S Arifin, Rogier Krabbe
The Art of Living Beauty sendiri menyuguhkan dua koleksi terbaru untuk 2022, Living Beauty Collection dan Eve MotionBlinds. Living Beauty ini merupakan pendekatan yang kembali ke hal-hal mendasar dari desain yang mengundang sudut pandang baru serta menghadirkan value yang berbeda.  Melalui Living Beauty, Coulisse  menjadi elemen dari tatanan interior bangunan yang akan memberikan kualitas berkegiatan yang lebih baik. Di sisi lain, value artistik selalu menjadi kekuatan dari jenama Coulisse. Koleksi kali ini mengedepankan keberpihakan jenama pada isu keberlanjutan dengan menghadirkan bahan hasil daur ulang, material dengan kualitas tactile yang memberi sensasi nyaman. Koleksi ini tetap tampil stylish dan fashionable sesuai dengan karakter Coulisse, meskipun terinspirasi dari alam yang natural.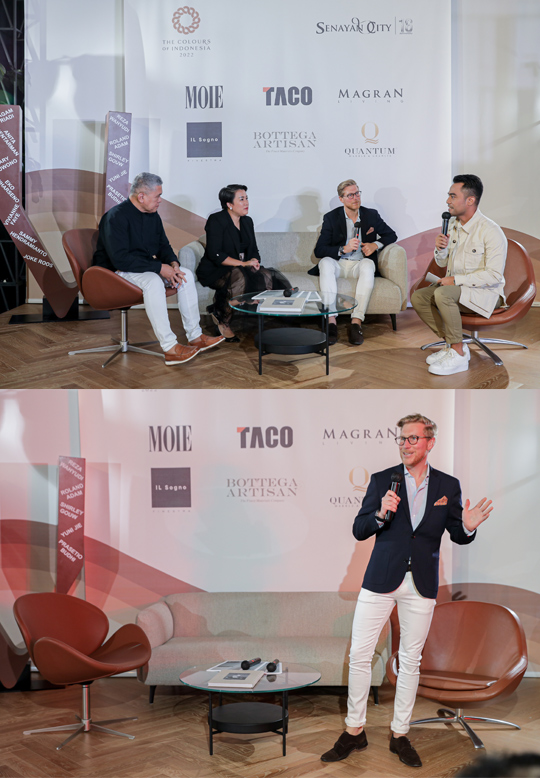 Sammy Hendramianto S (ID 12), Jenfilia S Arifin, Rogier Krabbe
Coulisse ingin bertanggung jawab atas jejak ekologis dari jenama. Oleh karena itu, fokusnya adalah pada produk dan bahan yang dipikirkan dengan matang yang dapat bertahan dalam ujian waktu, daripada fast-fashion. Produk-produk ini dapat dibuat dari bahan daur ulang, diproduksi dengan cara yang lebih bertanggung jawab, atau keduanya.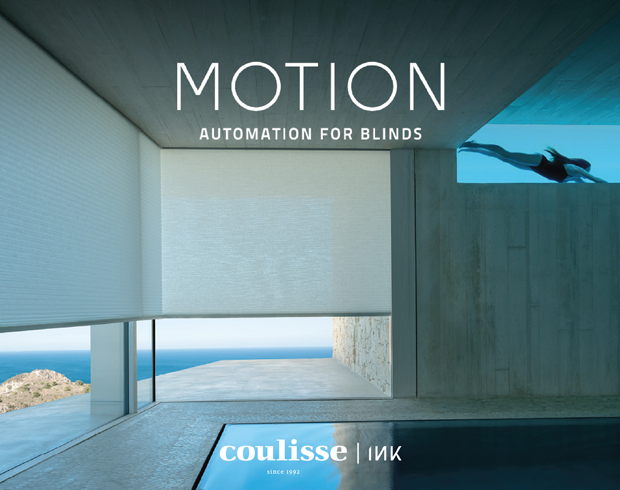 Presented by Coulisse | INK
"Ekspresi motif dan tekstur yang ada dalam koleksi ini adalah pilihan yang bisa tampil timeless dan tidak terjebak dalam kotak tren yang sesaat. Apresiasi ini bisa dilihat dari kolase yang dibuat oleh beberapa desainer yang tergabung dalam ID12," ujar Jenfilia Suwandrei Arifin, Direktur PT Imaji Nata Kirana (INK) –|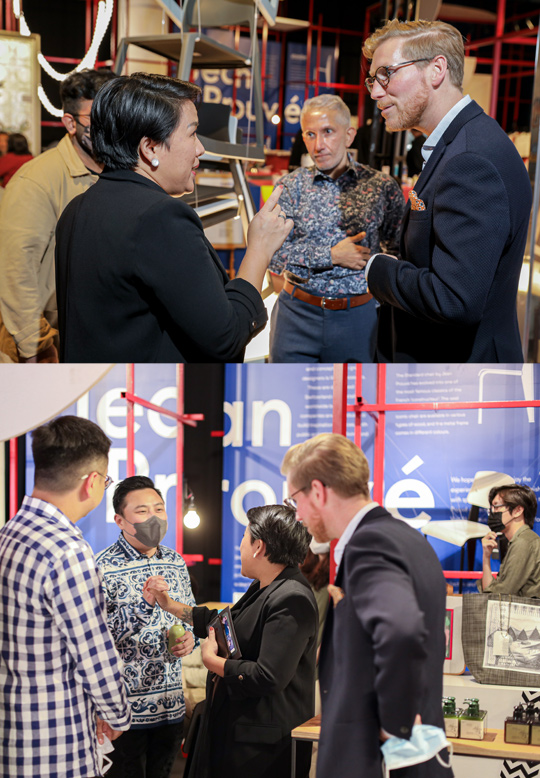 Jenfilia S Arifin, Rogier Krabbe
INK juga memperkenalkan sistem automatisasi window roller terbaru yaitu Eve MotionBlinds, yang secara khusus dipuji oleh masyarakat dan media karena simplicity, teknologi inovatif, dan privasi datanya. Sebagai yang pertama di pasar, Eve MotionBlinds bekerja dengan protokol Thread, yang dirancang khusus untuk solusi smart home. Terlebih lagi, Eve MotionBlinds mendukung Matter, standar smart home mendatang yang dikembangkan oleh Apple, Google, Amazon, dan Samsung, dan lain-lain. Eve MotionBlinds menjadi gamechanger yang telah lama ditunggu-tunggu pasar.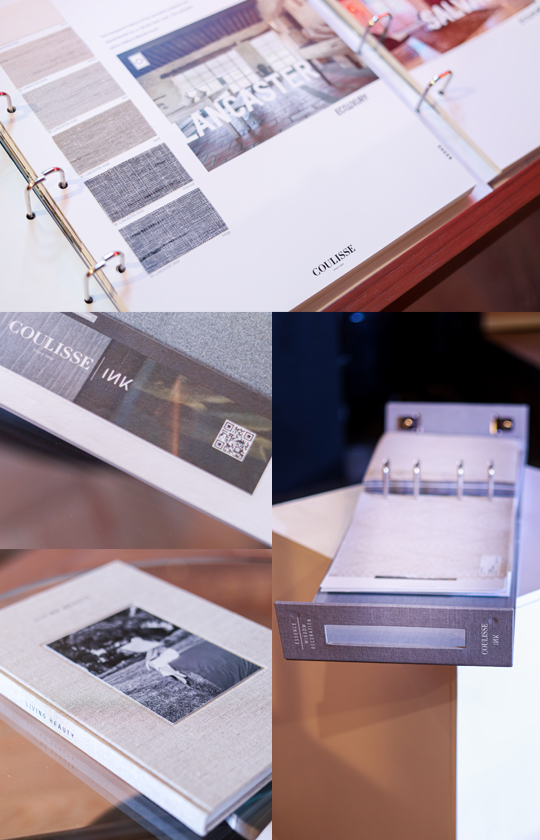 "The Art Living Beauty"
Yang menarik dari acara ini ketika demonstrasi Eve Motionblinds adalah peragaan memukau oleh penari Kita Poleng Bali. Begitu terdengar suara "Siri, blinds up!", blinds yang menutup penari secara perlahan tergulung ke atas. Ini menjadi kelebihan dari Eve MotionBlinds yang juga mengandalkan integrasi voice command dengan berbagai platform yang adaptif. Anda dapat melihat keseruannya di sini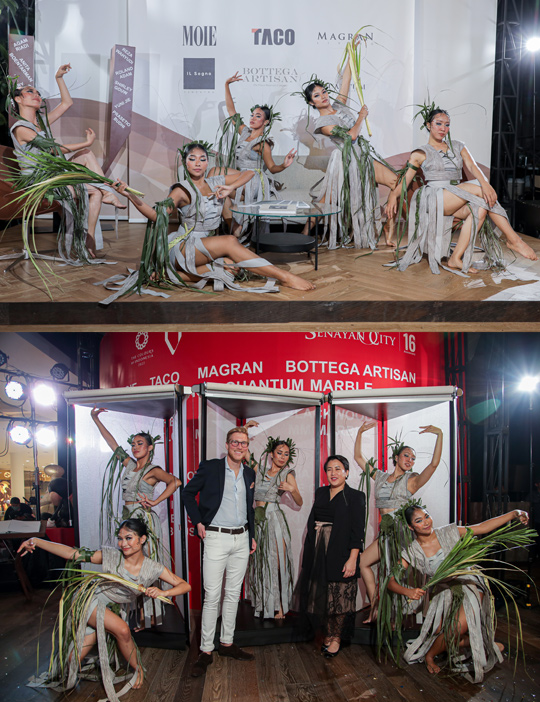 Jenfilia S Arifin dan Rogier Krabbe bersama Kita Poleng Bali (Okubo Jasmine)
Motorized window coverings terkadang tidak pernah dimengerti oleh masyarakat, karena solusinya rumit, mahal, dan sulit untuk diintegrasikan ke dalam sistem rumah pintar. Namun, berbeda dengan Eve MotionBlinds yang mengubah semua itu. Fakta bahwa dunia teknologi konsumen sekarang merangkul Eve MotionBlinds secara luas menegaskan bahwa solusinya benar-benar inovatif. Sehingga membuka jalan untuk menjangkau khalayak luas dengan smart window coverings sebagai dasar untuk smart home, demi  kenyamanan, penghematan energi, dan keamanan di rumah. (DB)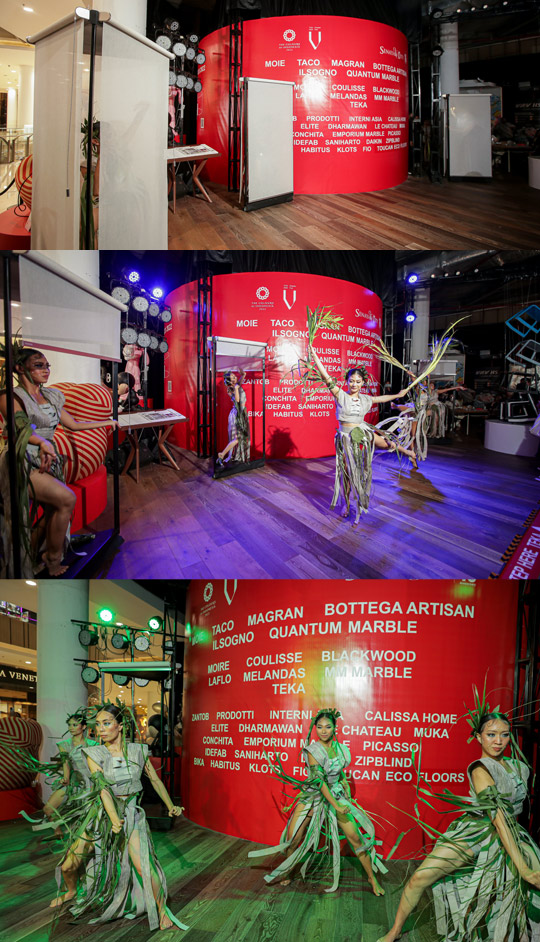 Pertunjukan tarian kontemporer Kita Poleng Bali (Okubo Jasmine) dalam pagelaran aksi 'SIRI'